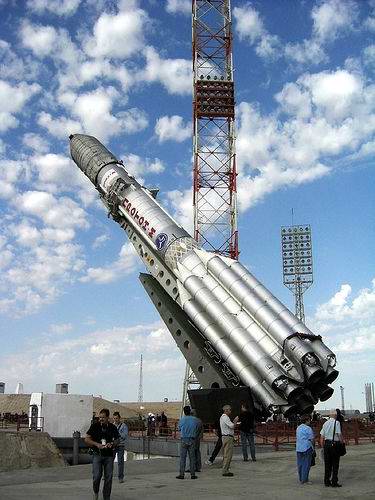 The Russians plan to modernize their civilian launch capability by building a new spaceport in the Far Eastern Amur region.
BBC News reports
that Russia will spend $800 million to build a new spaceport in the Far East, according to Prime Minister Vladimir Putin.
The move is meant to ease the dependence on the Baikonur launch site in Kazakhstan, built during the Soviet-era.

The future cosmodrome will be built near the town of Uglegorsk in the Far Eastern Amur region, close to the border with China.

It is planned to be mostly used for civilian launches and should be operational by 2015.
The Obama administration's FY 2011 NASA budget
proposes to spend $2 billion dollars over the next five years on modernizing Kennedy Space Center, although it's been under attack by members of Congress who want the pork redirected to their districts.