The below photos were shot at the
Kennedy Space Center Visitor Complex
in the hours — some of them wee — before the STS-135 launch on Friday July 8. My intent was to record the launch from the public's perspective.
4:00 AM near where the line begins to board buses.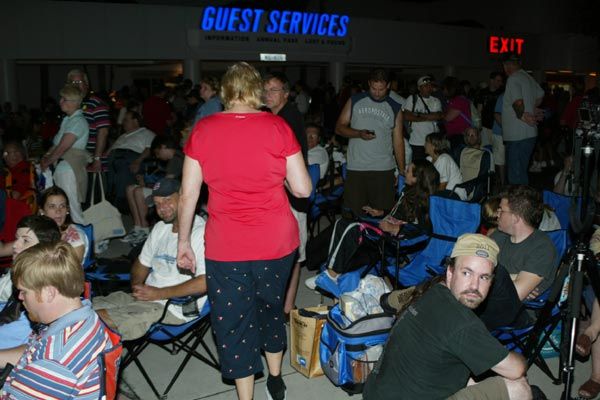 Try finding a path through this undergrowth.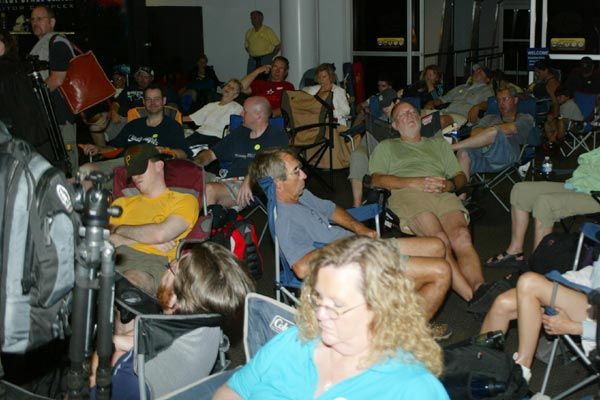 Guests nap while they wait for the buses to move out.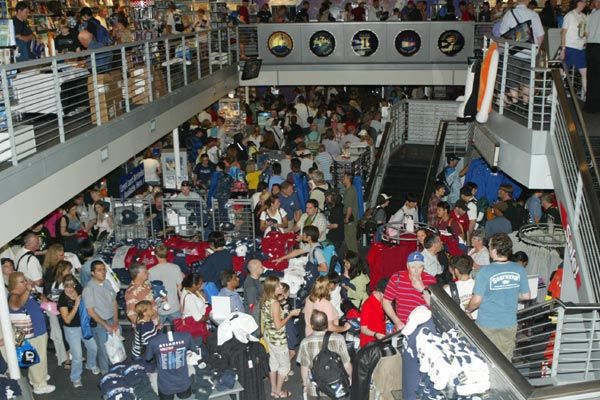 Chaos in the gift shop. And it's 4:30 AM.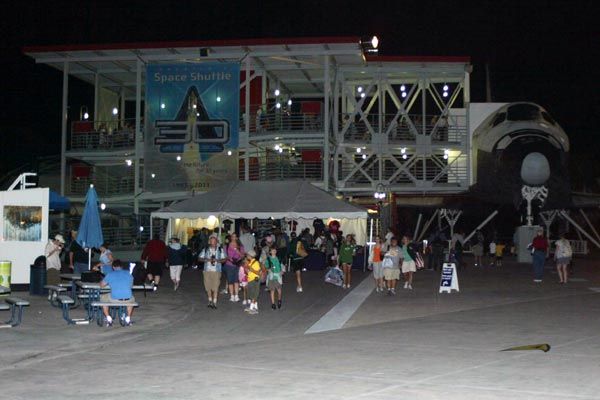 It's more peaceful in Space Shuttle Plaza, rarely seen by the public at night.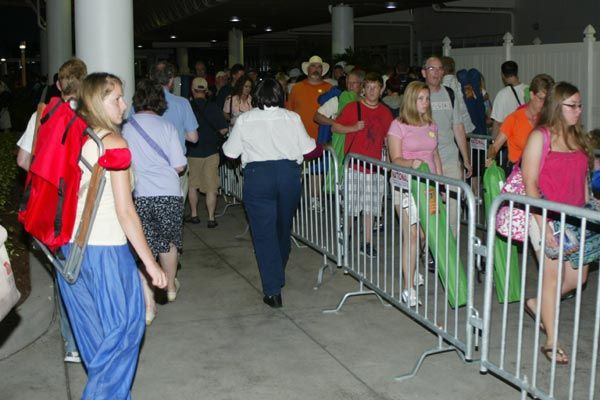 5 AM. Guests start to board the buses to go to the Causeway viewing site.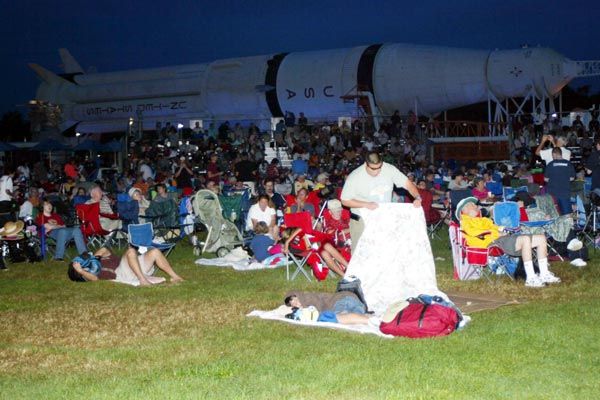 Meanwhile, north of the Rocket Garden, guests still nap or stake out a place to watch the launch. Still six hours to go.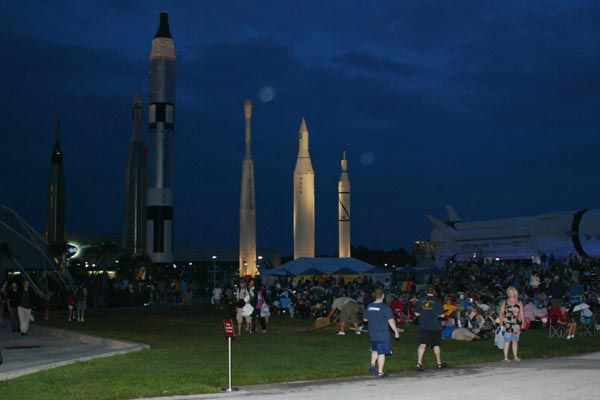 Historic rockets are silent sentinels.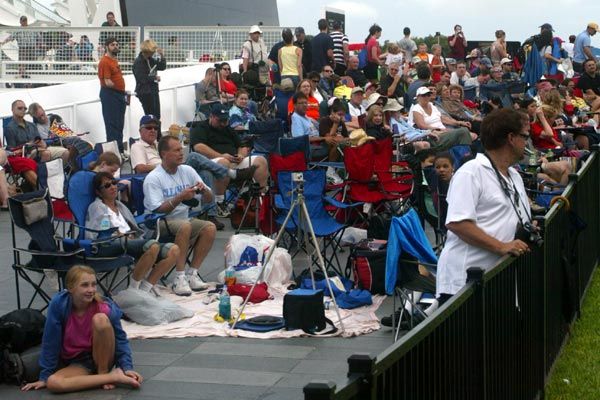 Daybreak at the Astronaut Memorial. Five hours to go.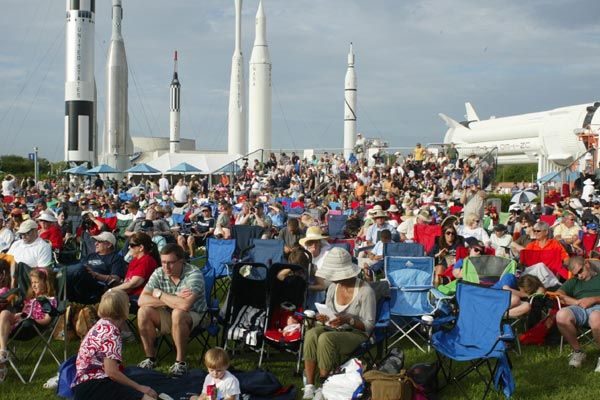 The sun has risen, and so have the guests.
Temporary aluminum bleachers were erected for the launch, but many brought their own folding chairs.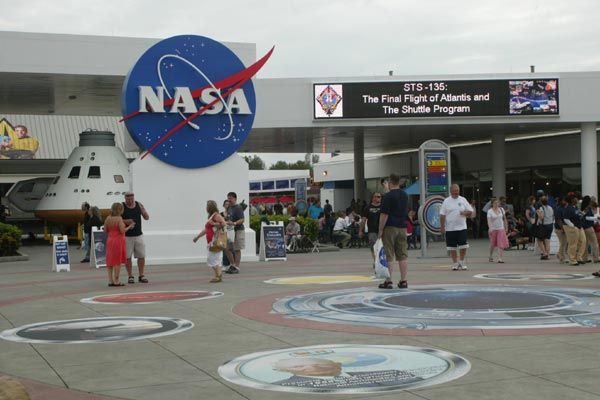 At the main entrance. The marquee says it all. Note the Orion mockup behind the NASA logo.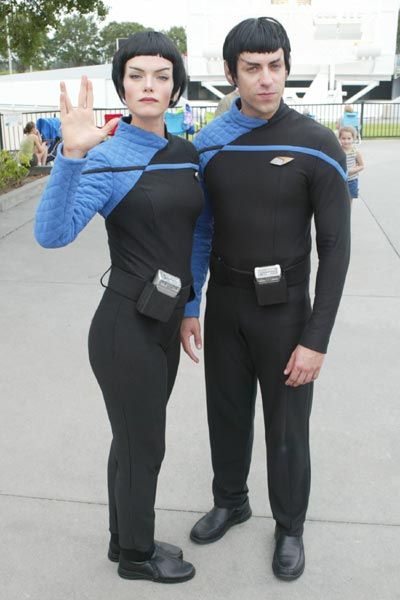 Temporal officers from the 27th Century have time-travelled to 2011 to witness the final Shuttle launch. Actually, they're part of the Star Trek show and exhibits. They were out and about to add ambiance.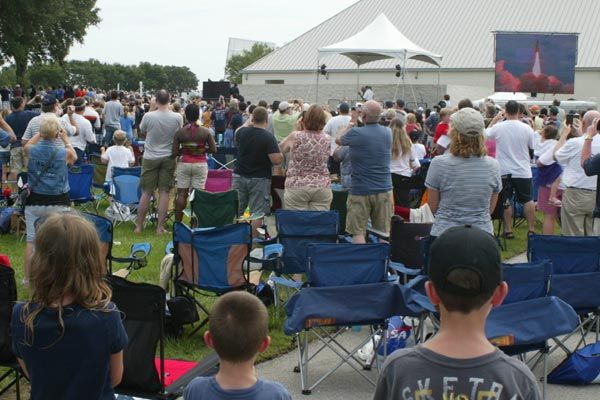 STS-135 just launched. Look at the video screen to the right. But it hasn't yet cleared the tree to the left.
Father spots STS-135 and points it out for his daughter.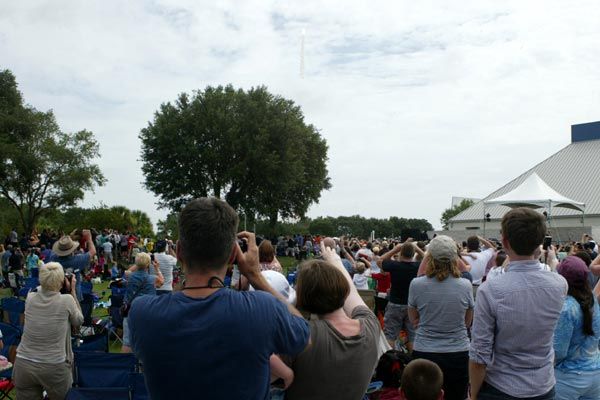 Liftoff!
Guests squeal with delight. Notice the TV reporter to the right describing the crowd reaction.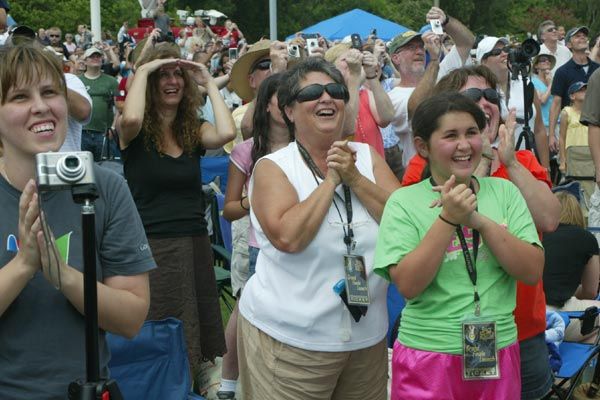 Rapture.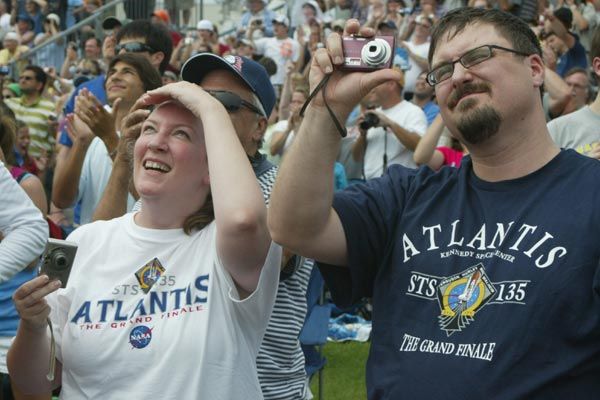 These two kissed just after liftoff.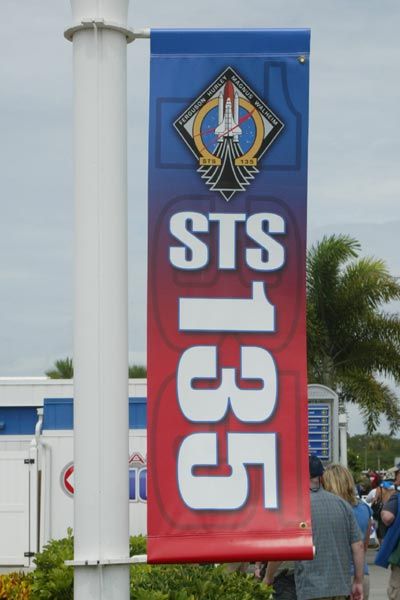 The last Shuttle launch banner.