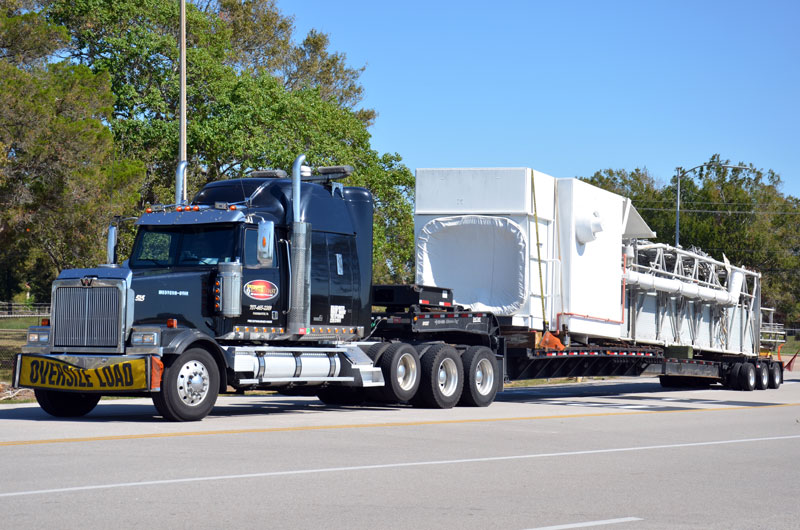 LC-39B's Orbiter Access Arm is delivered to Johnson Space Center. Image source: collectSPACE.com.
The collectSPACE.com web site reports
that the Orbiter Access Arm and "white room" from Launch Complex 39-B have been delivered to NASA's Johnson Space Center.
The 65-foot (20-meter) long orbiter access arm and its integrated "white room," an environmentally-controlled chamber, arrived from the Kennedy Space Center in Florida by truck. Detached from Launch Pad 39B in June 2009, the arm was previously installed 147 feet (45 meters) above the pad's surface to span the gap between the fixed service structure, or tower, and the shuttles' crew hatch.

The arm and its white room was just one of two major components from Pad 39B that were removed intact and set aside prior to a demolition team removing the pad's historic service structures to prepare the facility to launch future rockets. That deconstruction work was completed last month when NASA certified the pad as "clean."
The artifacts eventually will be given to the
Space Center Houston
, a separate non-profit operation.