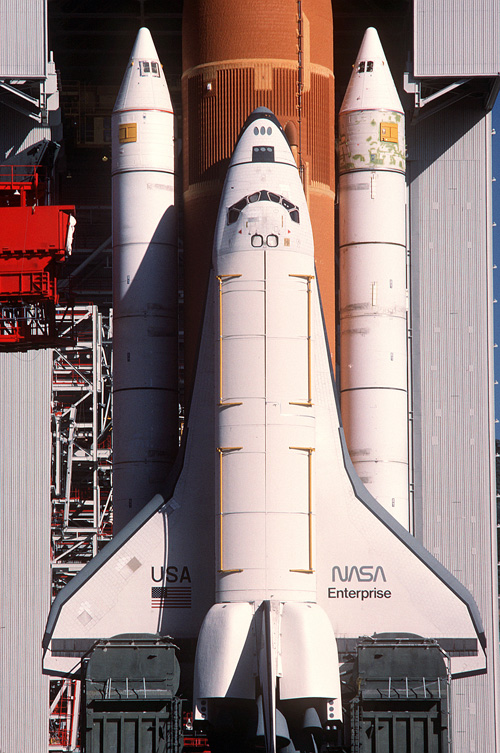 SpaceFlightNow.com has posted photos of the orbiter
Enterprise
when it was used at Vandenberg Air Force Base in 1985 to test Space Launch Complex 6.
Click here to see all the photos
.
SpaceFlightNow.com also has an article
on display plans for
Enterprise
at the Intrepid museum in New York City.
And if you want to pay for it,
SpaceFlightNow.com has downloadable NASA videos of Enterprise
from throughout its history.