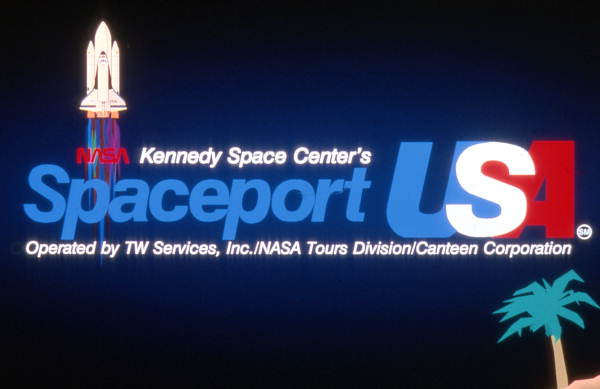 A sign welcoming guests to Spaceport USA. Image source: FloridaMemory.com.
The
Kennedy Space Center Visitor Complex
was once known as Spaceport USA. In the 1985 IMAX film
The Dream is Alive
, Walter Cronkite referred to KSC as "America's spaceport."
Now that the private sector is welcome at KSC, the "America's spaceport" theme may be more true than ever.
Florida Today reports
that "Kennedy could one day operate more like an airport, with NASA and private space companies each paying for facilities and services governed by an independent authority."
"I think that's a real likely concept, that they'll eventually create a governance authority with a board that would oversee the activities — a true spaceport, where you have a private-public partnership," said Tom Beck, head of the Department of Economic Opportunity's Division of Community Development.

Kennedy's master plan will provide a road map as the spaceport seeks to transform into a "21st Century launch complex" more attractive to commercial space operations, after 30 years of domination by a single government program.