The Kennedy Space Center Visitor Complex gift shop has a few SpaceX items for sale, the first time I've seen them sell any SpaceX items.
Below are photos of the items for sale. They have a Dragon polo shirt, a SpaceX T-shirt, a Dragon cap and a COTS-2 patch.
To order, call the gift shop at (800) 621-9826 and select extension 1.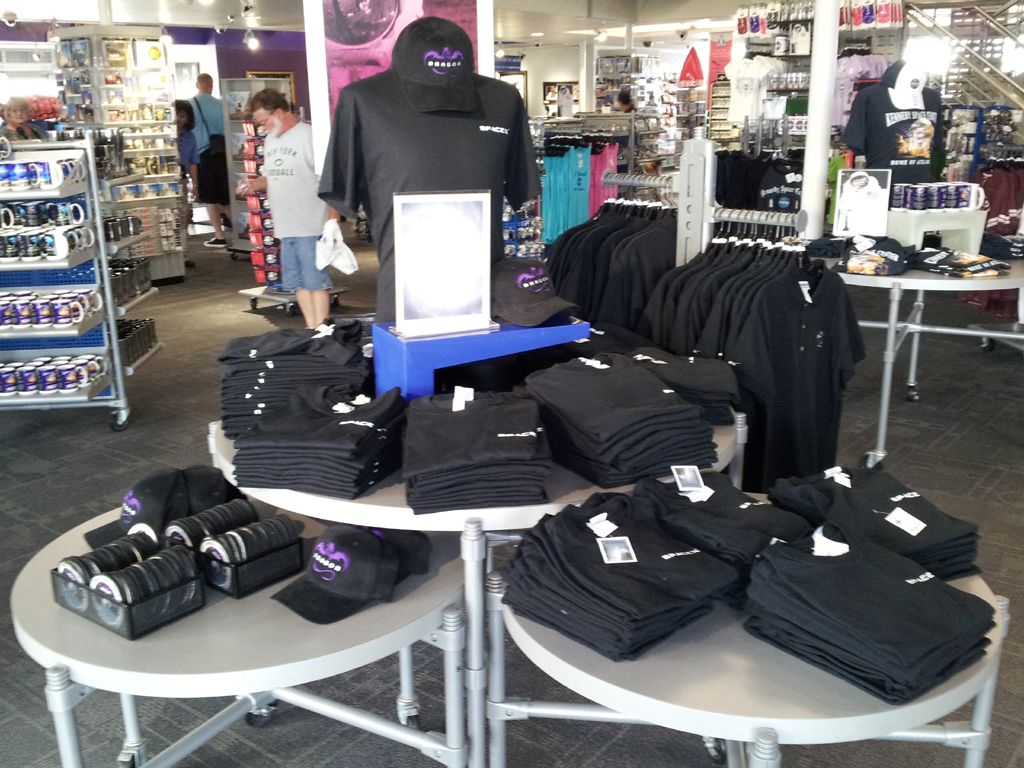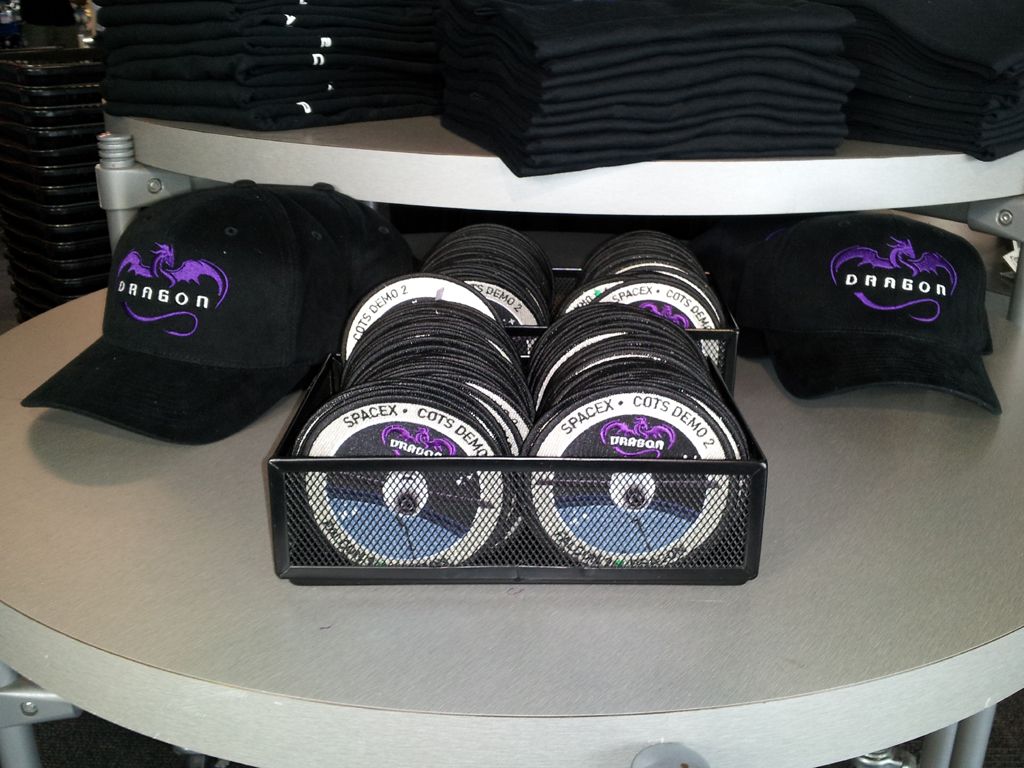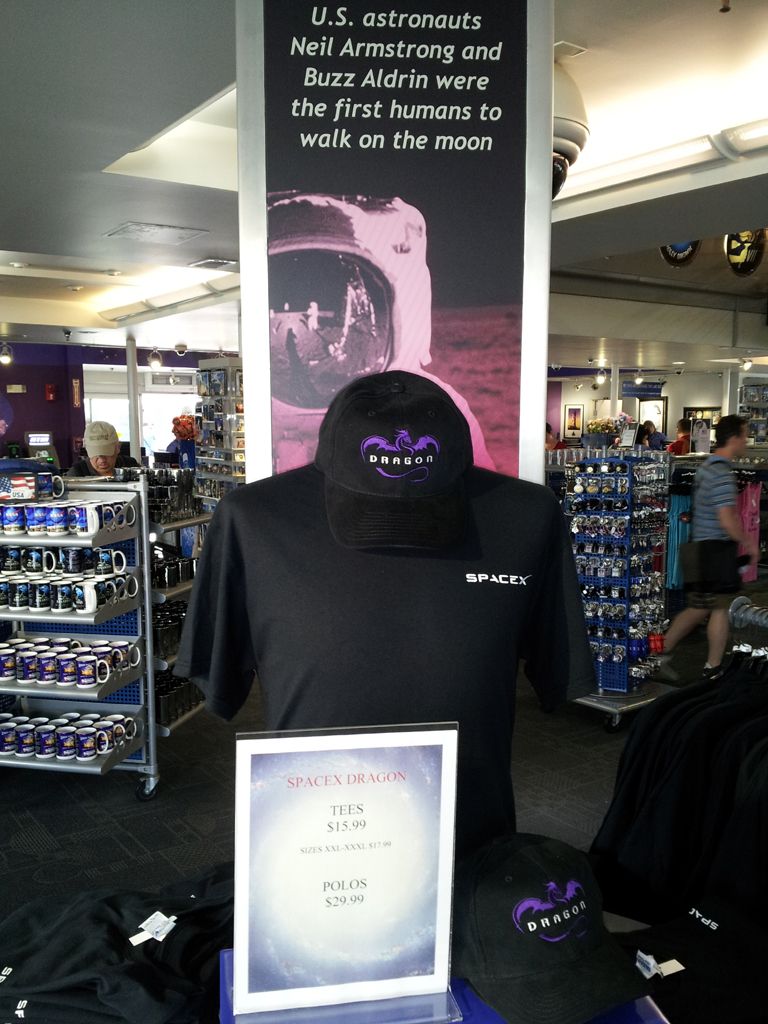 ---
UPDATE May 2, 2012 — SpaceX merchandise is now for sale at KSCVC's Apollo Saturn V Center as well: