The Kennedy Space Visitor Complex marquee has a five-segment message noting the success of the recent SpaceX Dragon COTS-2 mission to the International Space Station. Photos and the captions are below.
"SpaceX Mission Success! Dragon to Space Station."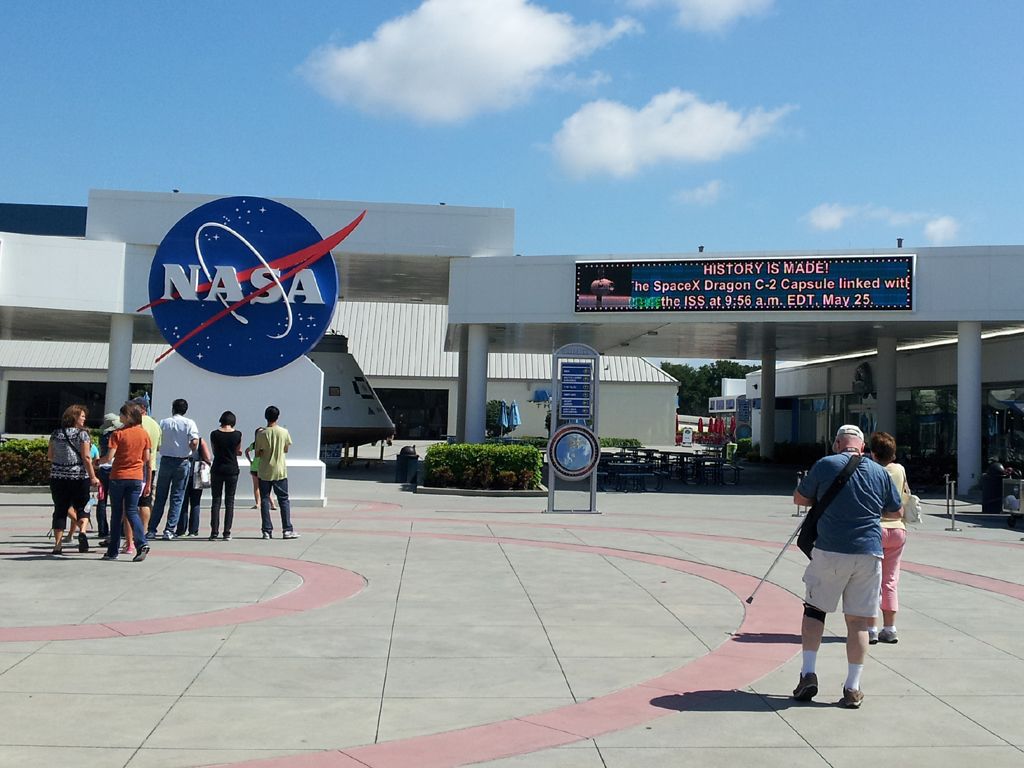 "History is Made! The SpaceX C-2 Capsule linked with the ISS at 9:56 a.m. EDT May 25."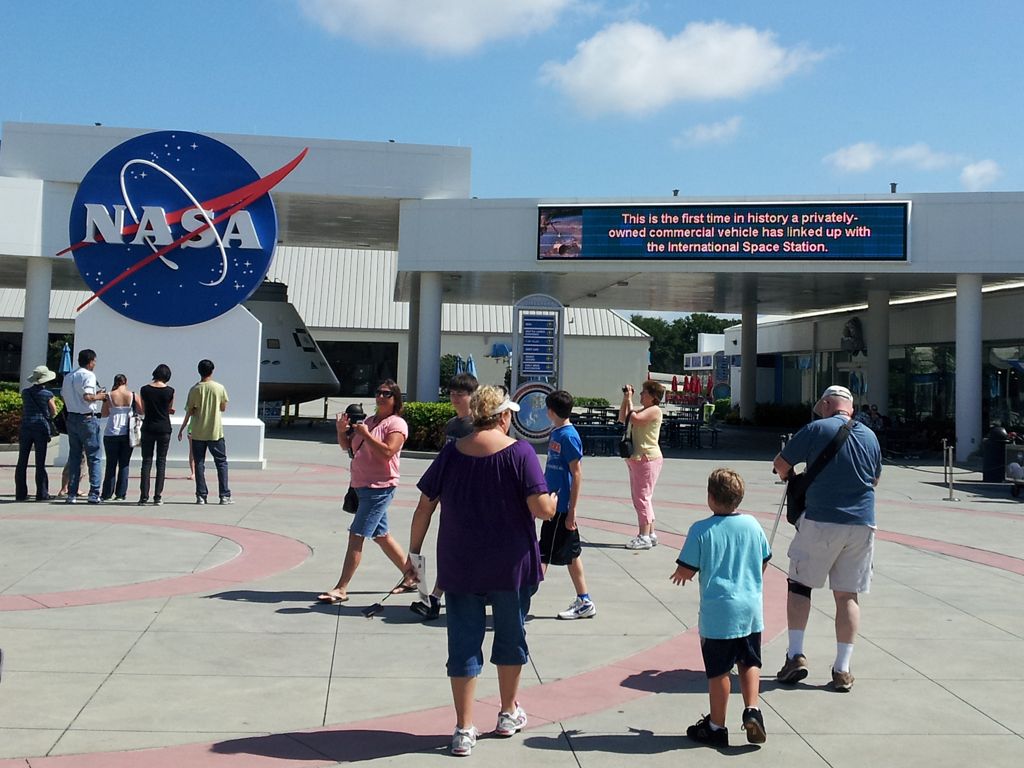 "This is the first time in history a privately-owned commercial vehicle has linked up with the International Space Station."
"The capsule carried non-critical supplies, food and experiments for use on board the space station."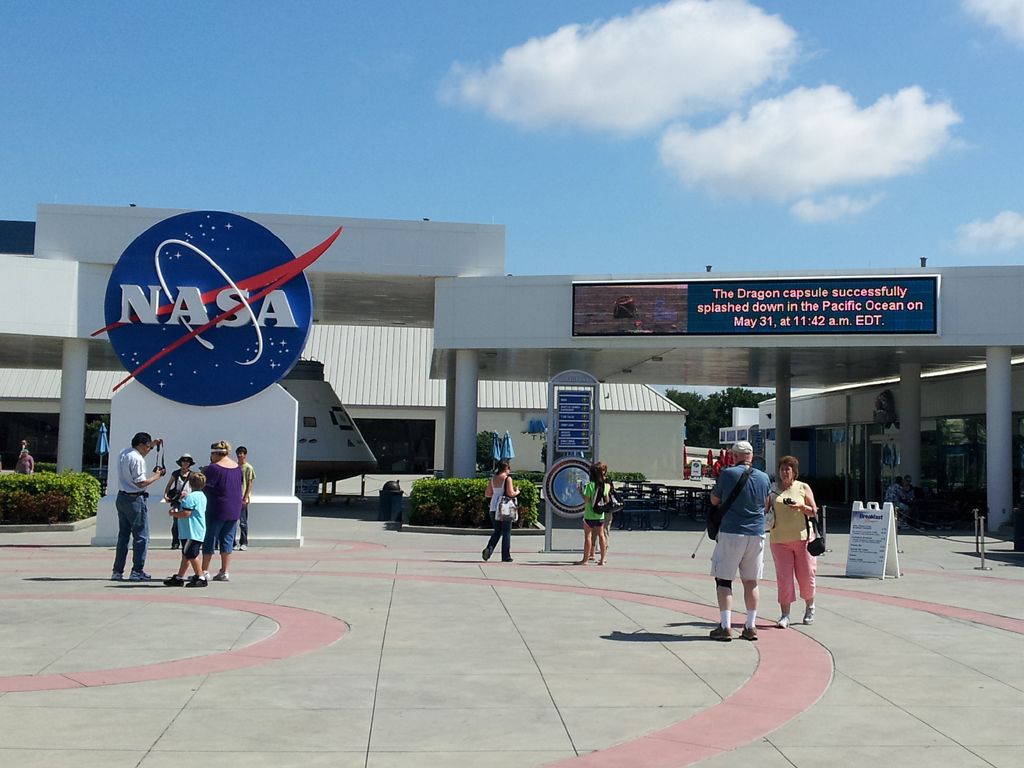 "The Dragon capsule successfully splashed down in the Pacific Ocean on May 31, at 11:42 a.m. EDT."