Below are recent photos I shot with my dinky cameraphone at Kennedy Space Center and its Visitor Complex.
I sent these out on my Twitter account, so if you want to receive them instantly then follow me on Twitter @spacekscblog.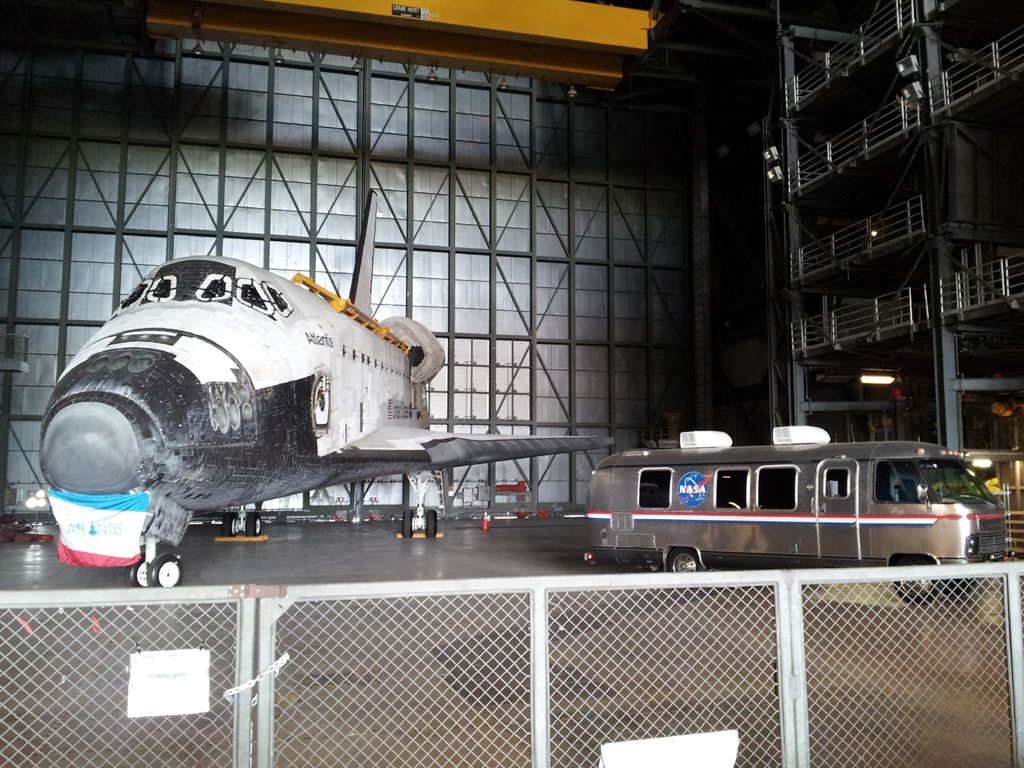 The orbiter Atlantis and the Shuttle-era AstroVan in High Bay 4 of the Vehicle Assembly Building. Atlantis and Endeavour swap places on August 16.
The natural light bathing Atlantis in the first photo came through the fully open doors of High Bay 3 across the Transfer Aisle. In the foreground are the hooks from the 325-ton crane that lifts an item from the aisle up and over into the high bay.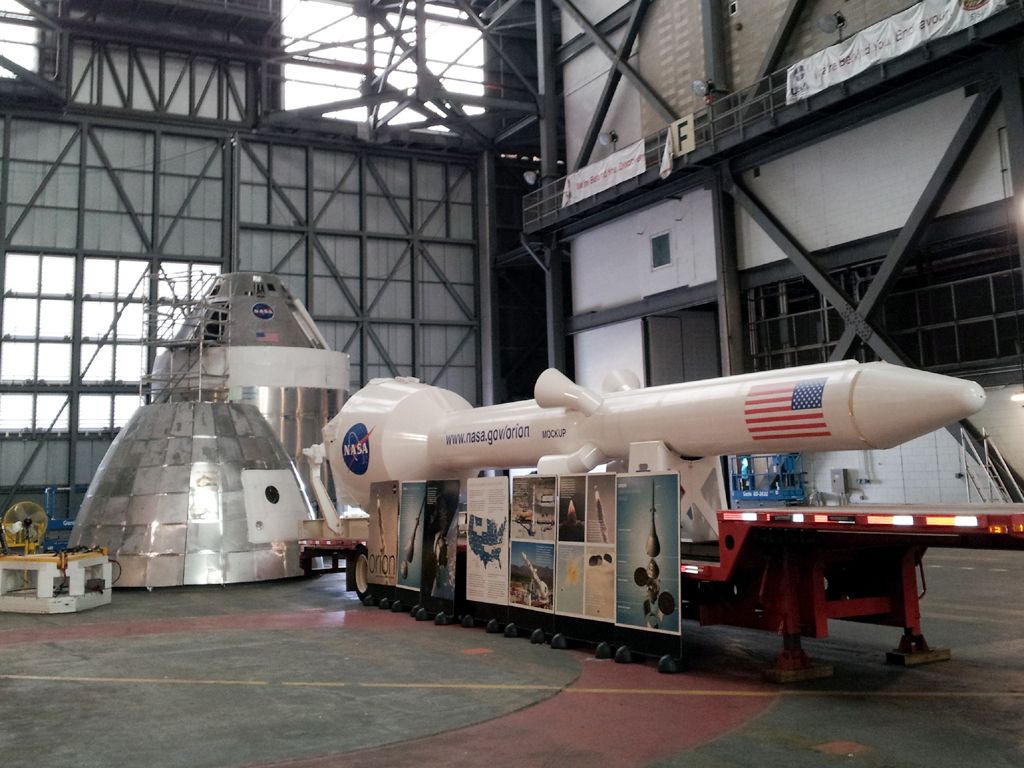 An Orion capsule and abort tower mockup in the transfer aisle. They're being used as conceptual models for Space Launch System interface.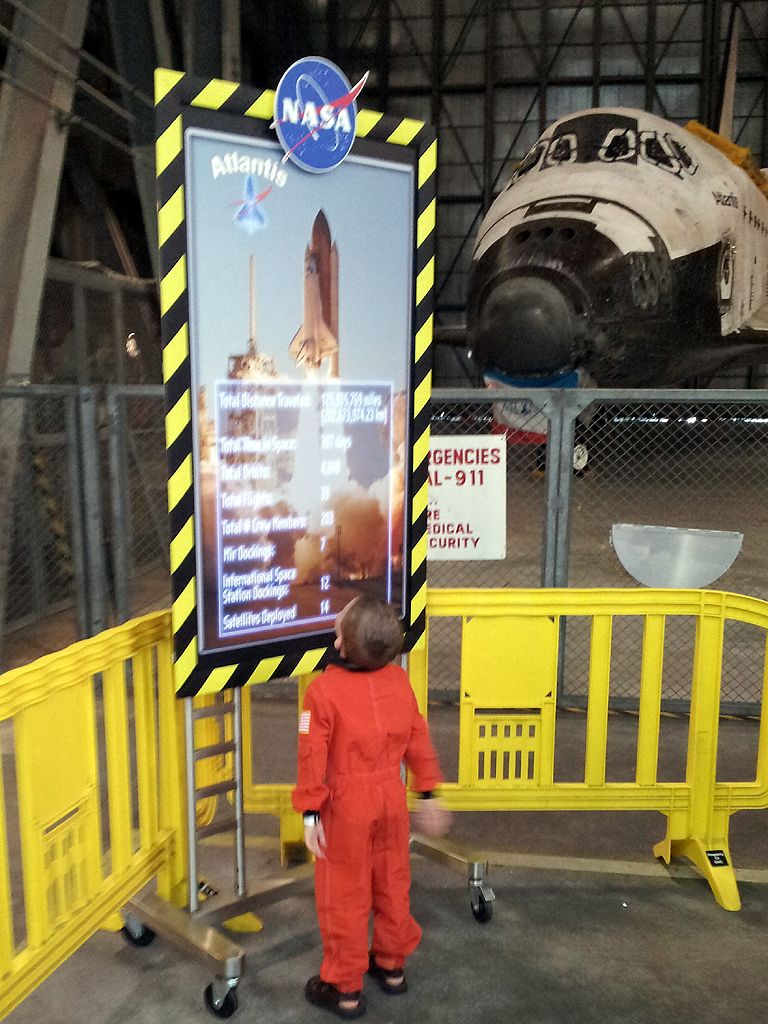 A future astronaut reads the career stats for the orbiter Atlantis.
Construction progresses on the orbiter Atlantis museum at the Visitor Complex. This view is from the astronaut memorial mirror.
This view is from the intersection entering the Visitor Complex. The photo was shot from a tour bus.
The Air Force has positioned its remote camera truck near Launch Complex 39 to film the Radiation Belt Storm Probes launch August 23 down the road at LC-41.