A NASA video compilation looks back at the career of Neil Armstrong.
Memories of Neil Armstrong are all over the Kennedy Space Center Visitor Complex.
One day after his passing at age 82, it seemed fitting to visit some of those locations.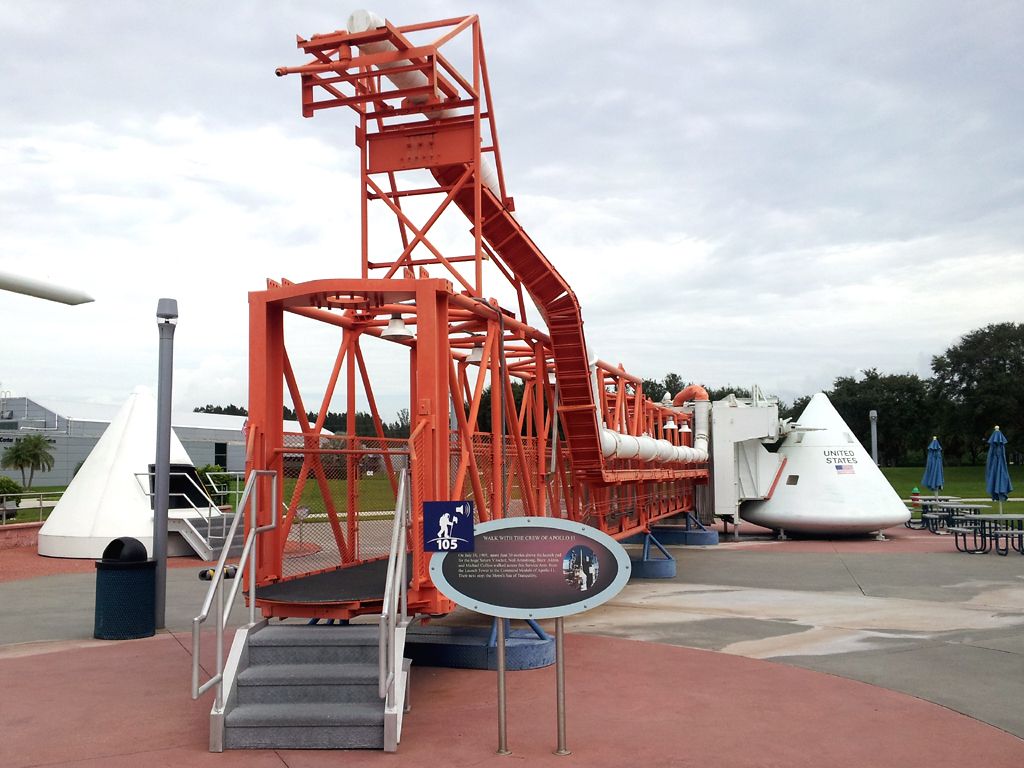 The service arm the Apollo 11 crew walked across to access the spacecraft. This is in the KSCVC Rocket Garden.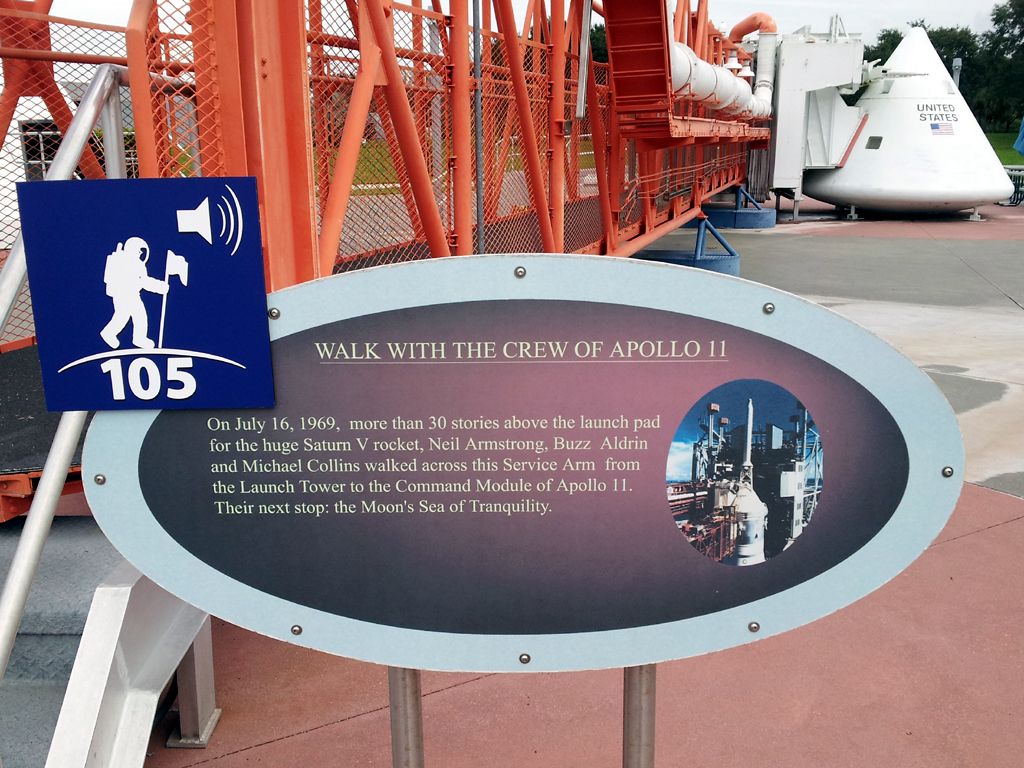 The placard describing the service arm. The number is for those using translation devices.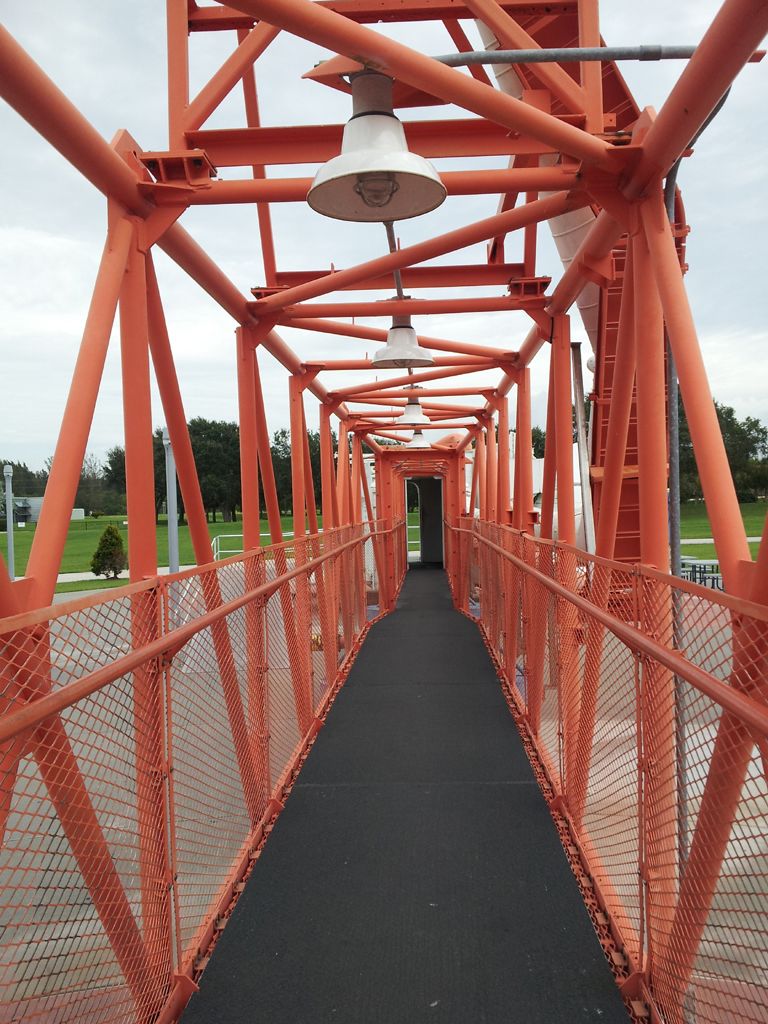 Walking down the service arm towards the spacecraft.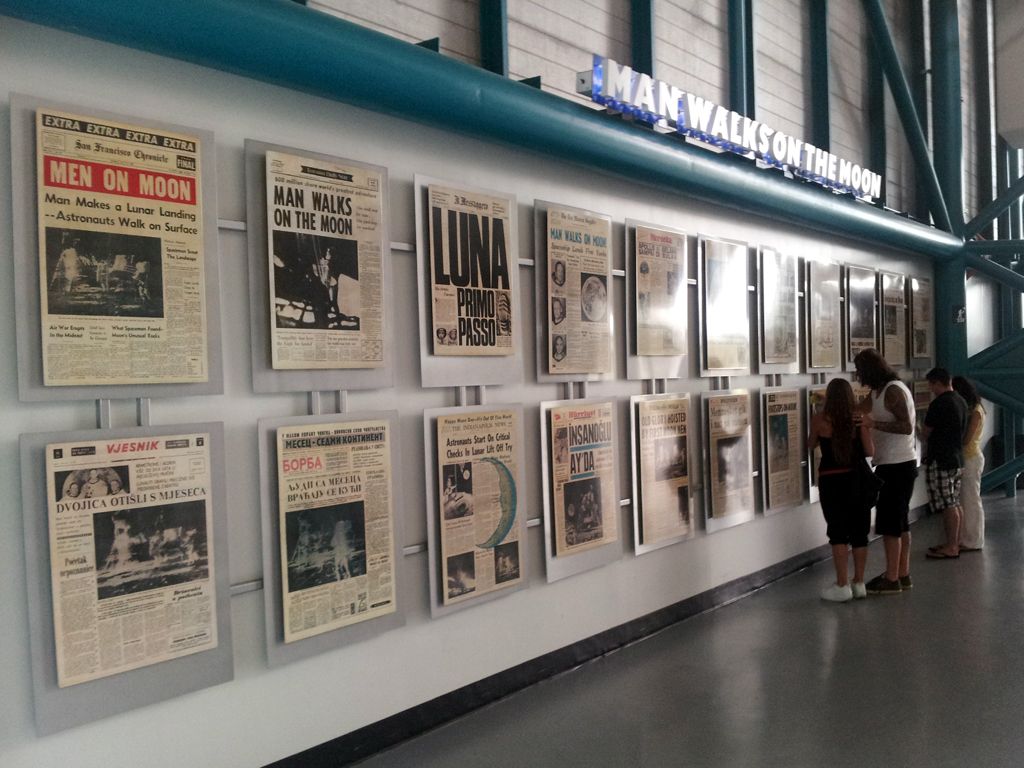 Newspapers from around the world reporting humans have landed on the Moon.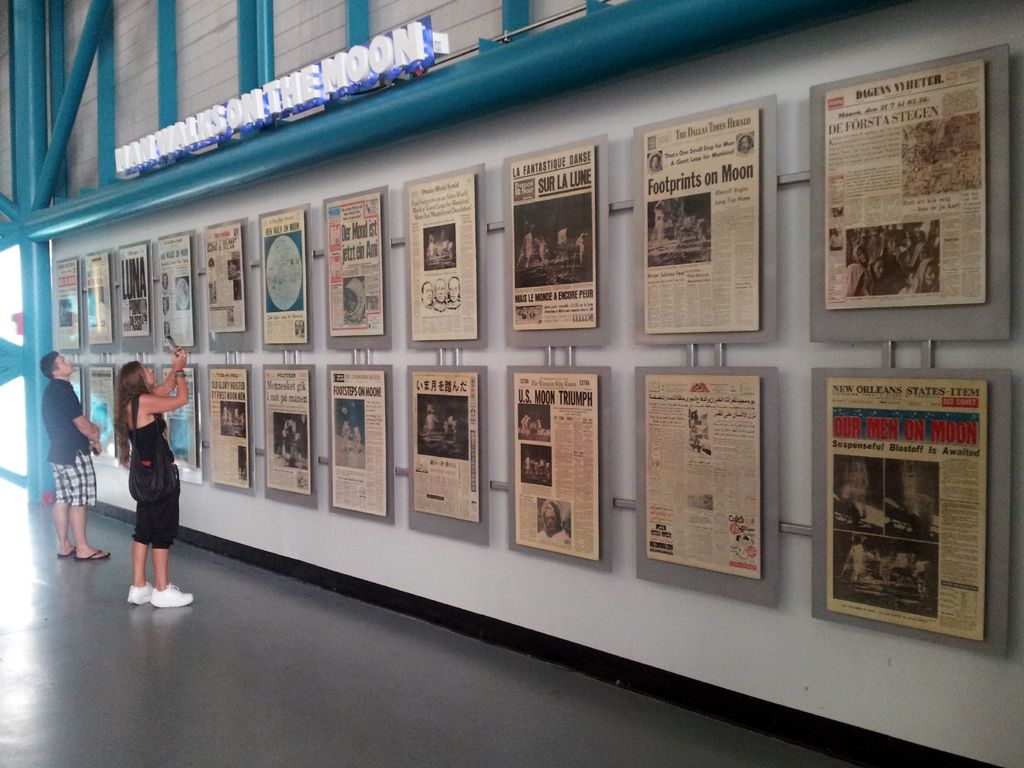 These newspapers are on display at the Apollo Saturn V Center.
The New Orleans States-Item front page from July 21, 1969.
The Indianapolis News from July 21, 1969. Note the Moon watermark.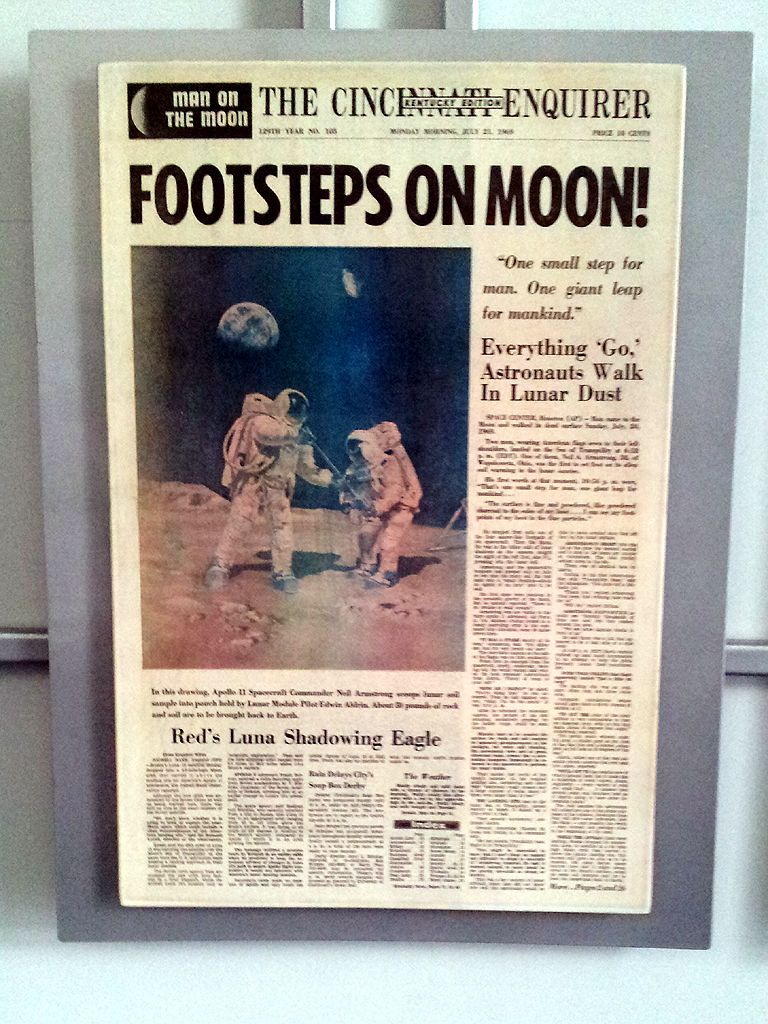 The July 21, 1969 Cincinnati Enquirer. That's an artist's drawing, not a photo.