Here are some more recent photos from Kennedy Space Center and the Visitor Complex.
I sent these out on my Twitter account, so if you want to receive them instantly then follow me on Twitter @spacekscblog.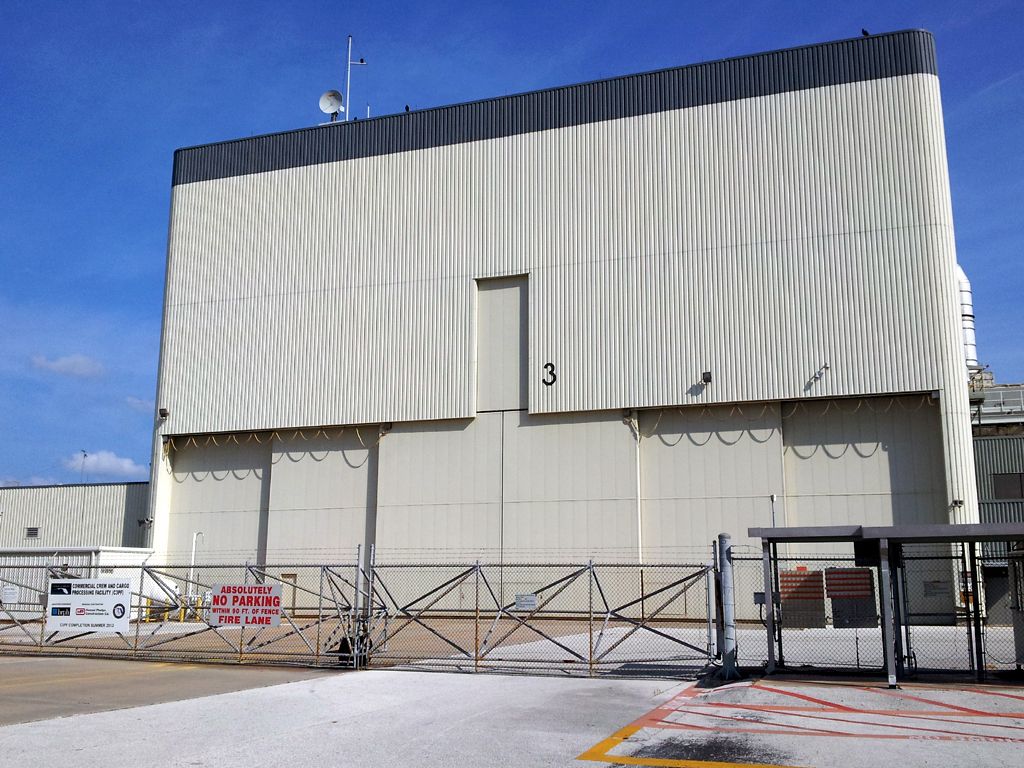 Orbiter Processing Facility 3, now the home of the Boeing CST-100, has a new sign on the front gate.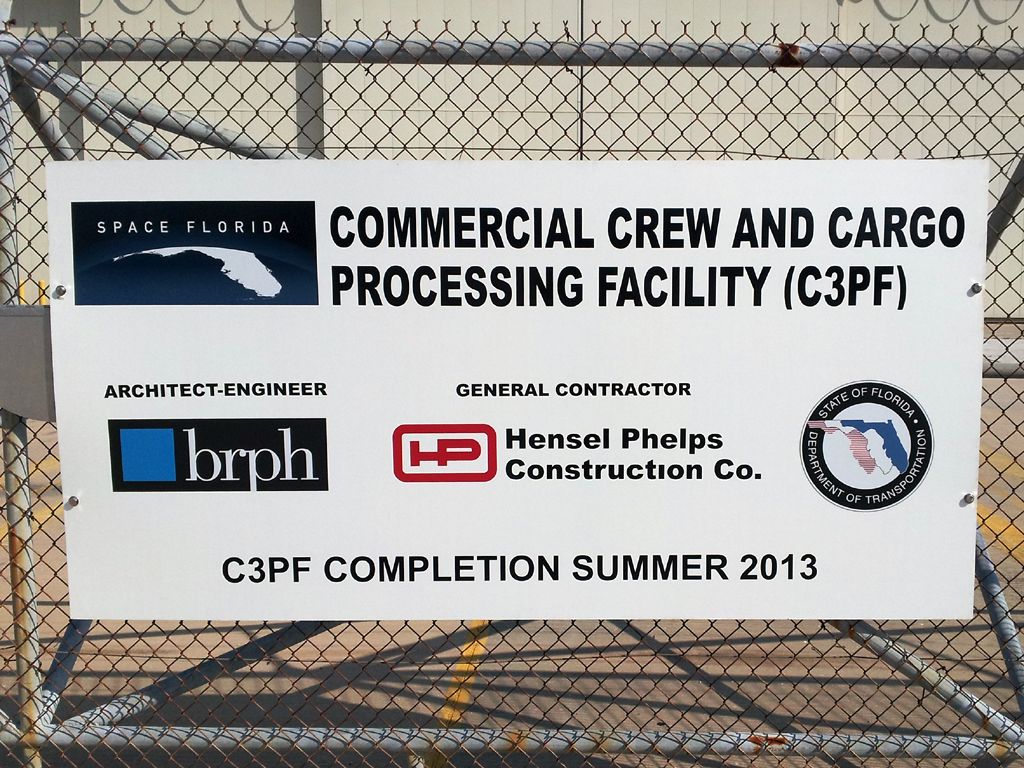 The sign informs us that this is now the Commercial Crew and Cargo Processing Facility (C3PF). Construction will be completed by next summer.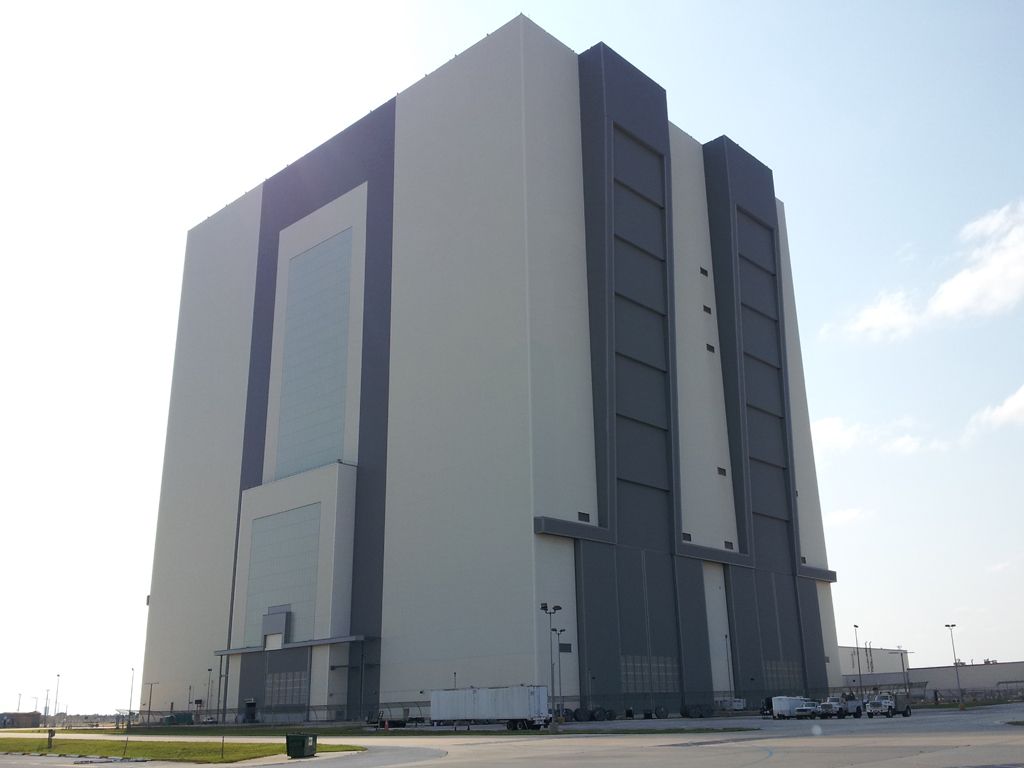 Across the street is the Vehicle Assembly Building. All's quiet on a Sunday morning.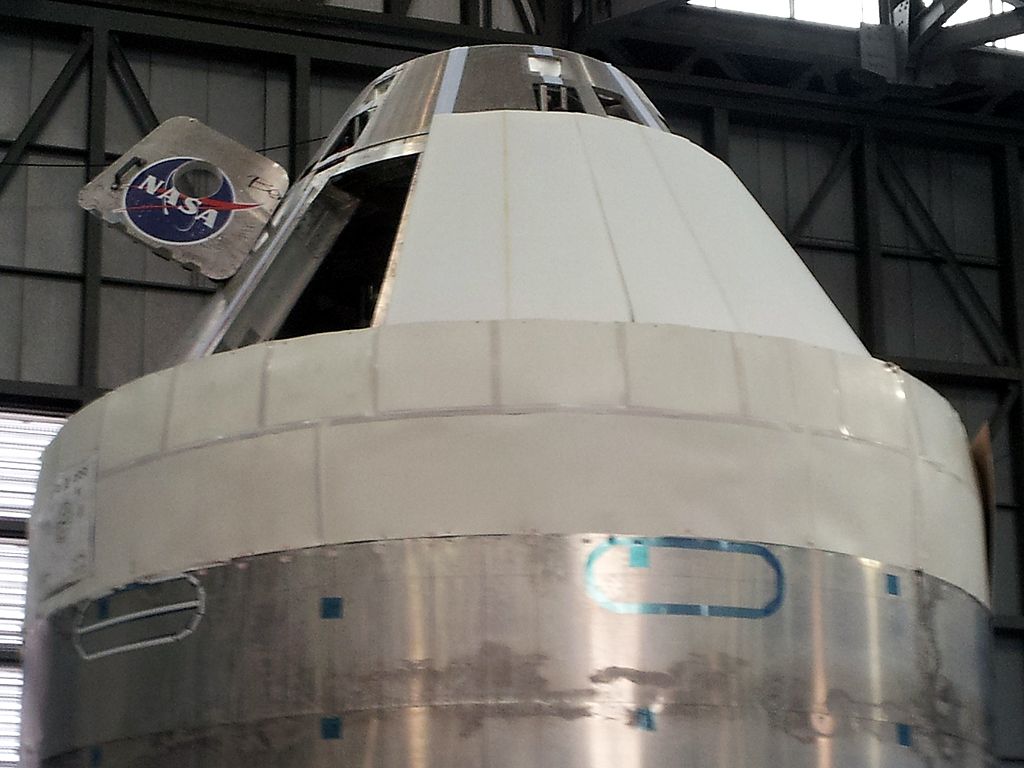 Inside the VAB, design work continues on the Orion crew capsule interface with the service module of the Space Launch System.
Over at the Visitor Complex, former Shuttle astronaut Rick Searfoss is the guest speaker in Astronaut Encounter through September 7.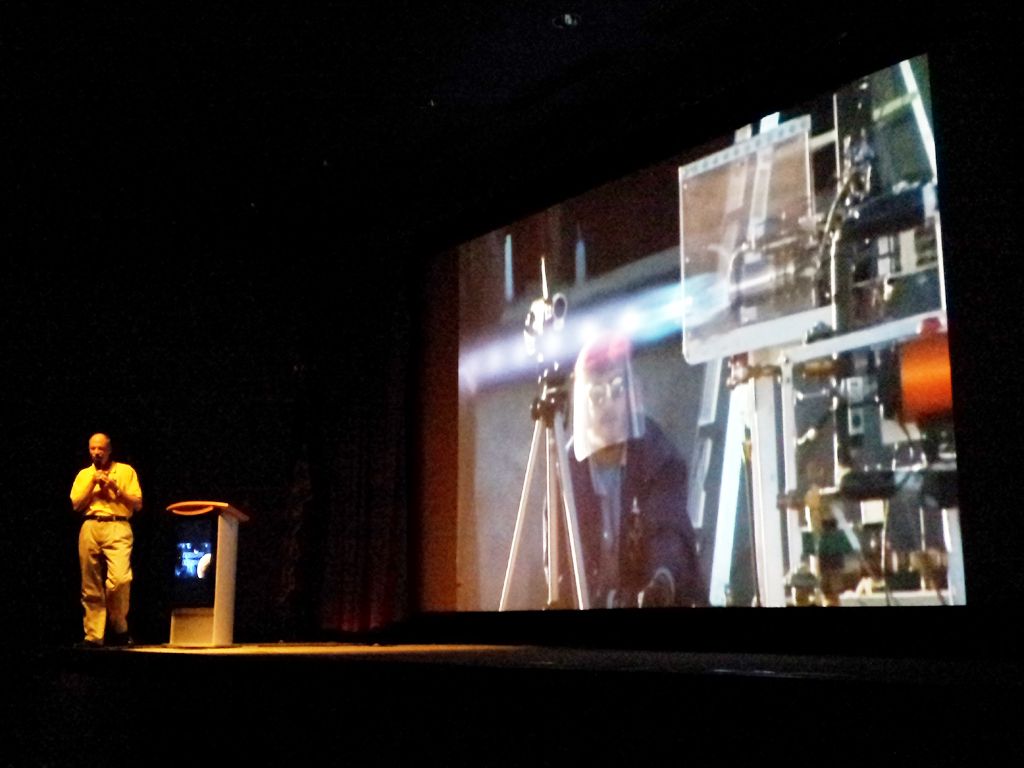 Part of his presentation is about the XCOR Lynx and their 21st century rocket engine design research.
Elsewhere in the park, construction continues on the orbiter Atlantis museum. Here are looks from three angles: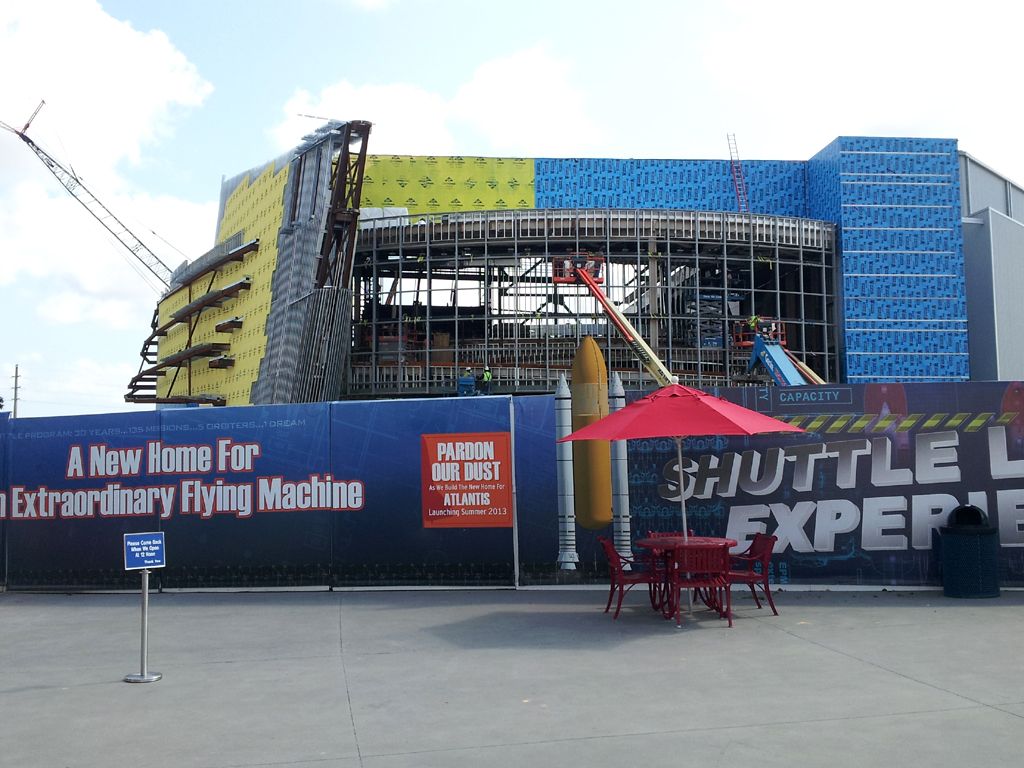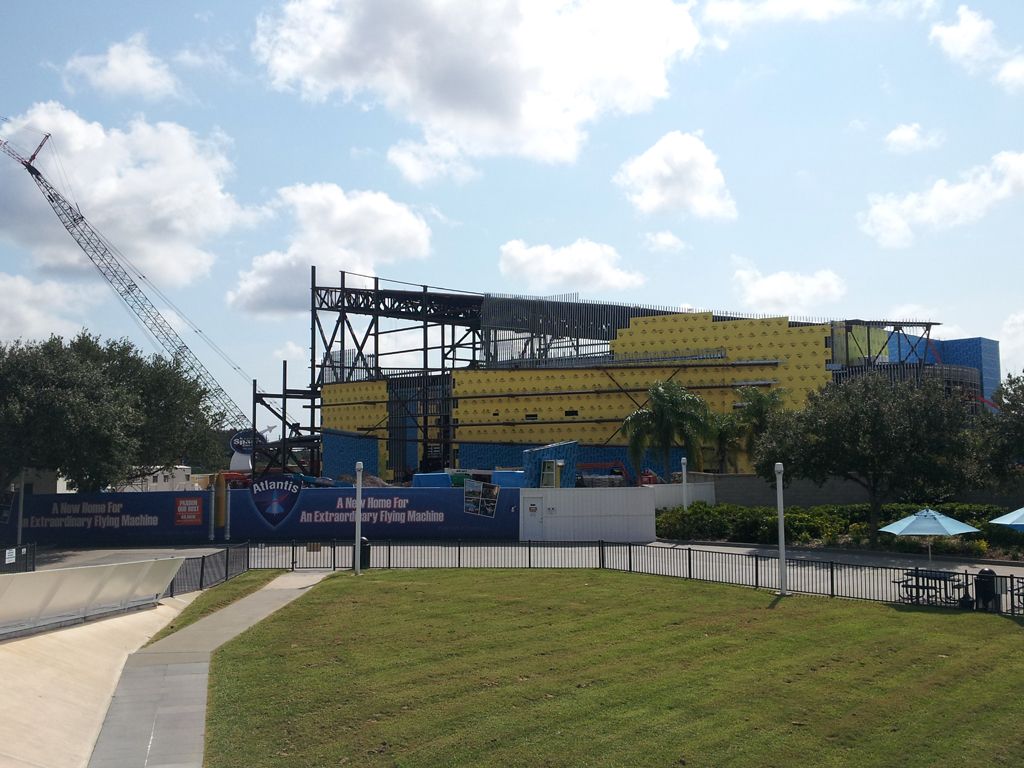 We now know the official name for the museum. Here's the sign outside the construction site door: