The Kennedy Space Center Visitor Complex offers a tour of Launch Complex 39-A. Recently the tour began to approach the flame trench, where guests are allowed to exit the tour bus and shoot photos.
Below are photos I shot this afternoon of the flame trench and surrounding technology.
Mobile Launch Platform 2 straddles the flame trench. The view is from the east looking west. Behind your viewpoint is the Atlantic Ocean.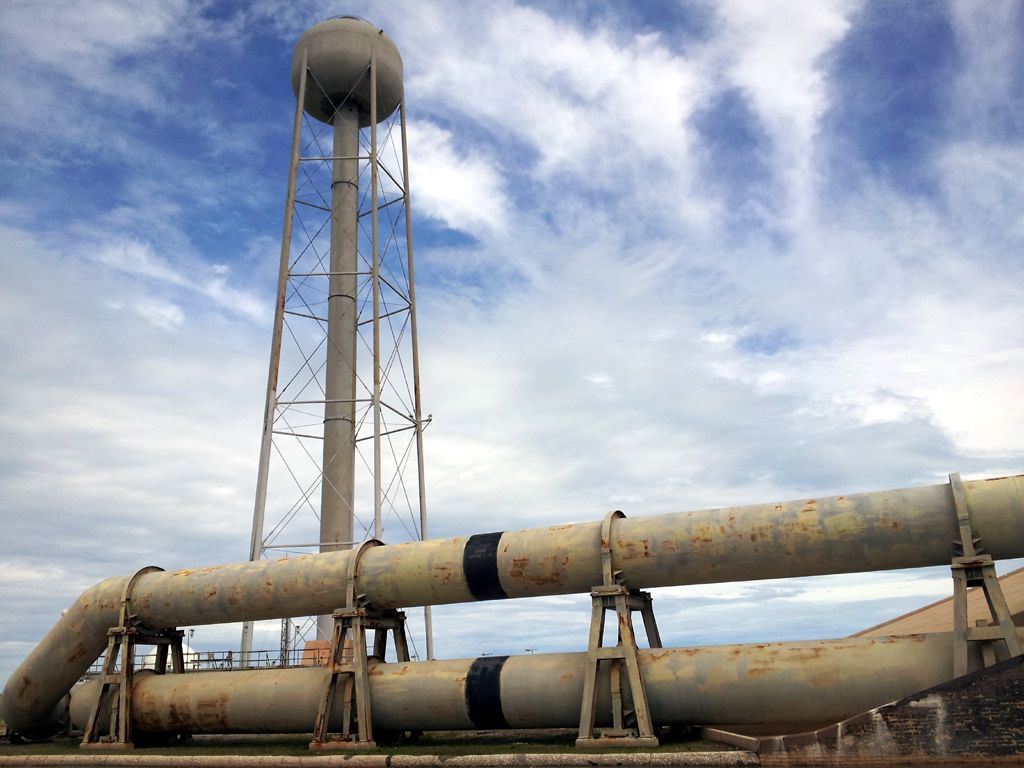 The 300,000 gallon capacity water tank. It's not used to douse flames. The pipe is labelled SOUND SUPPRESSION. The water douses the noise in the flame trench so it doesn't shake loose heat shield tiles from an orbiter.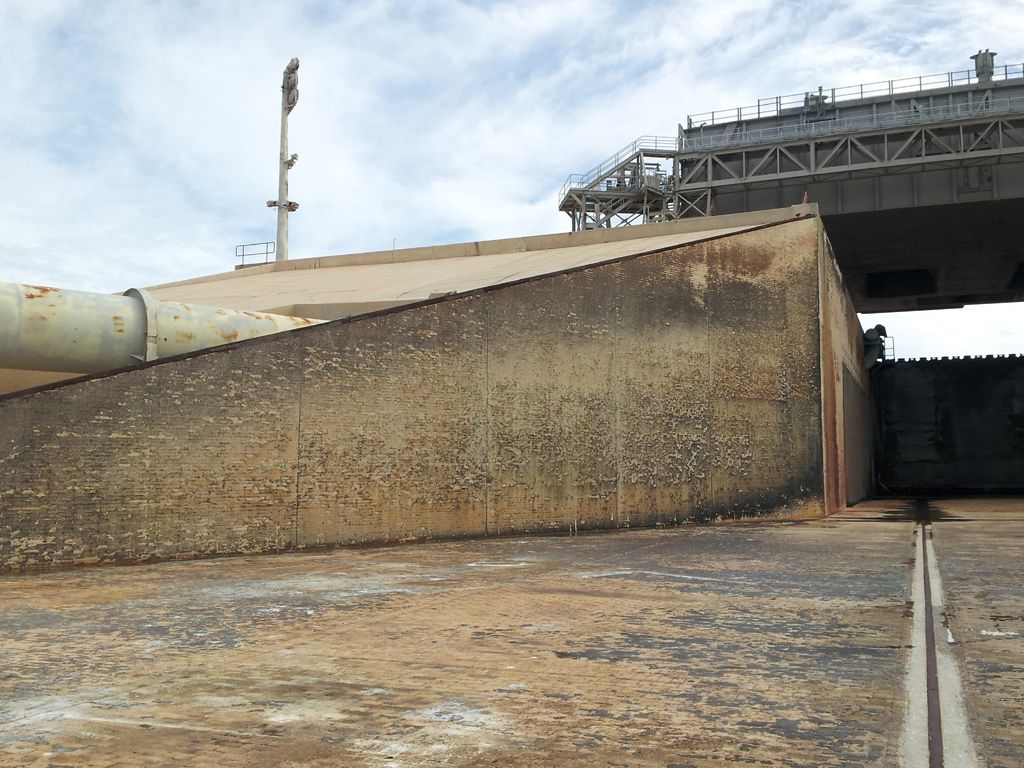 The south wall of the flame trench.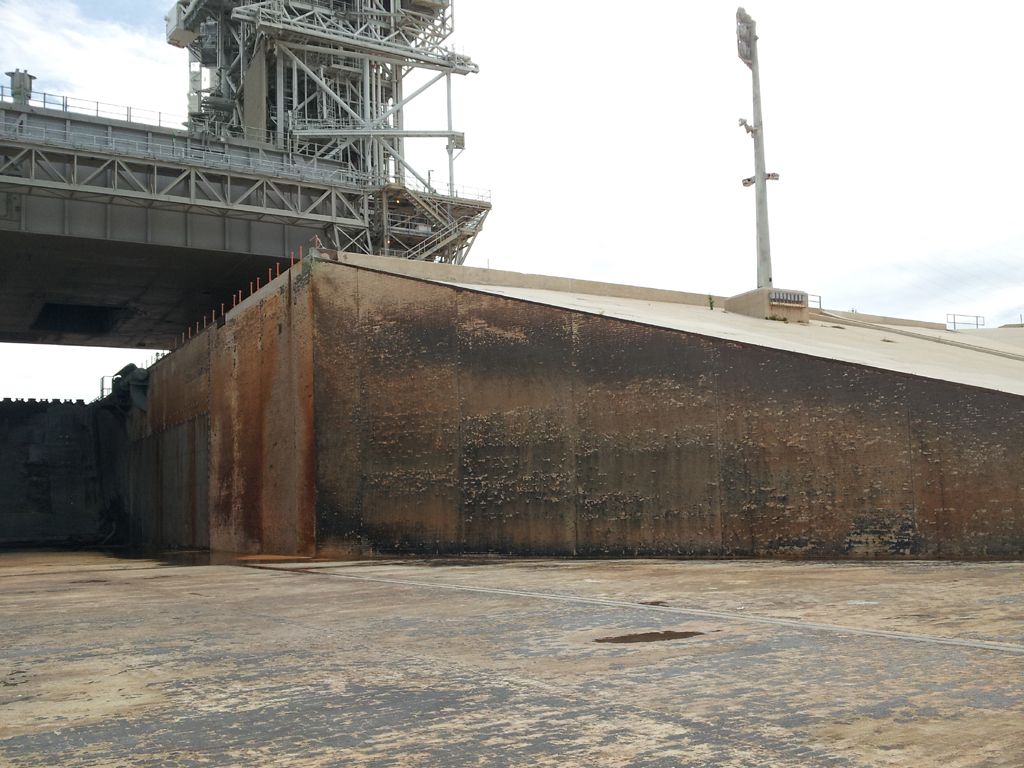 And the north wall.