The Kennedy Space Center Visitor Complex recently removed a replica of Mercury-Atlas 6 from the Rocket Garden. It was an Atlas left over at the end of the program that had been painted to look like the one used for John Glenn's history orbital flight on February 20, 1962.
A fiberglass and stainless steel replica is being erected in it place. Below are photos.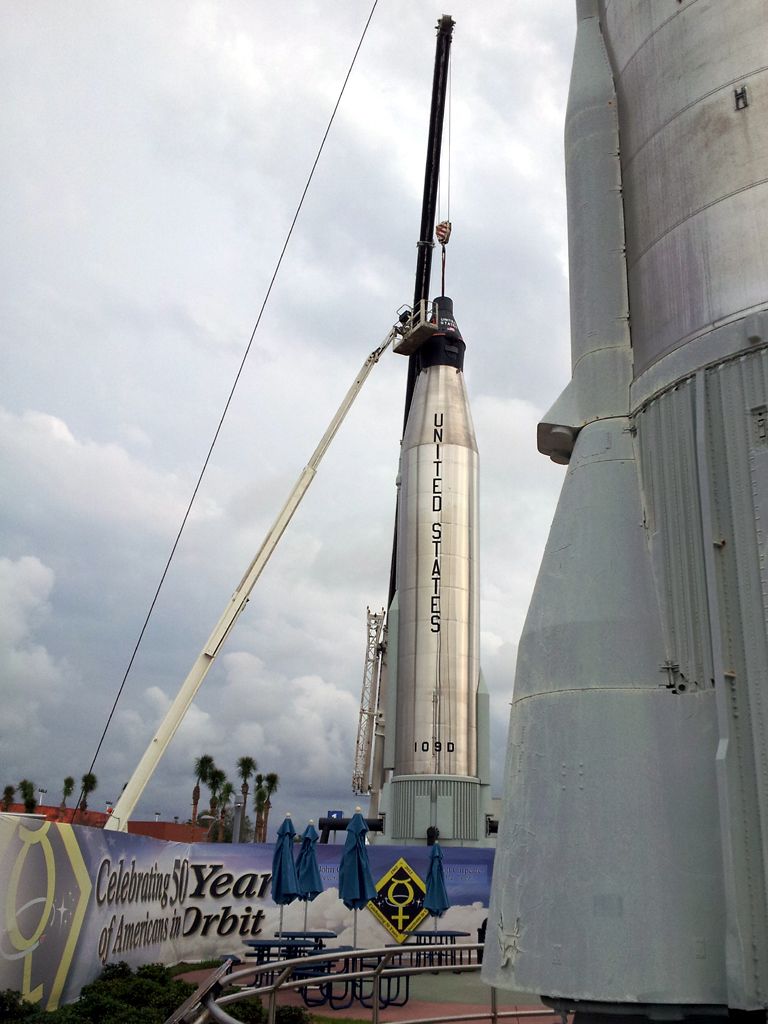 The replica viewed from next to the Gemini-Titan II replica.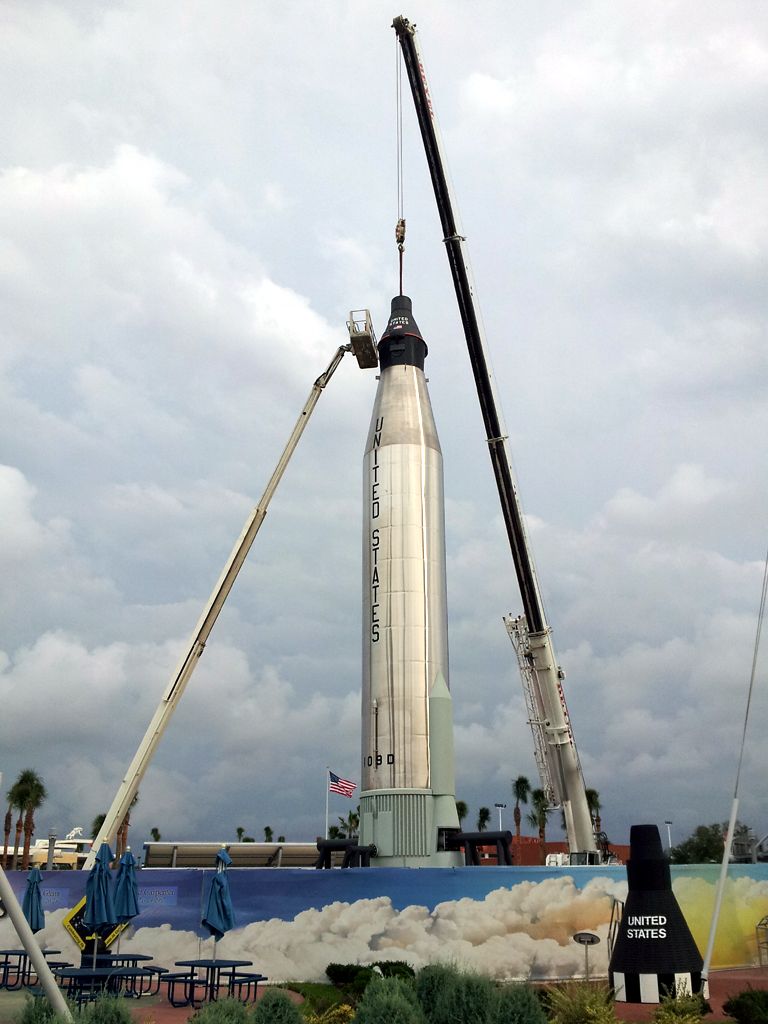 The replica with a simple Mercury capsule replica in the foreground.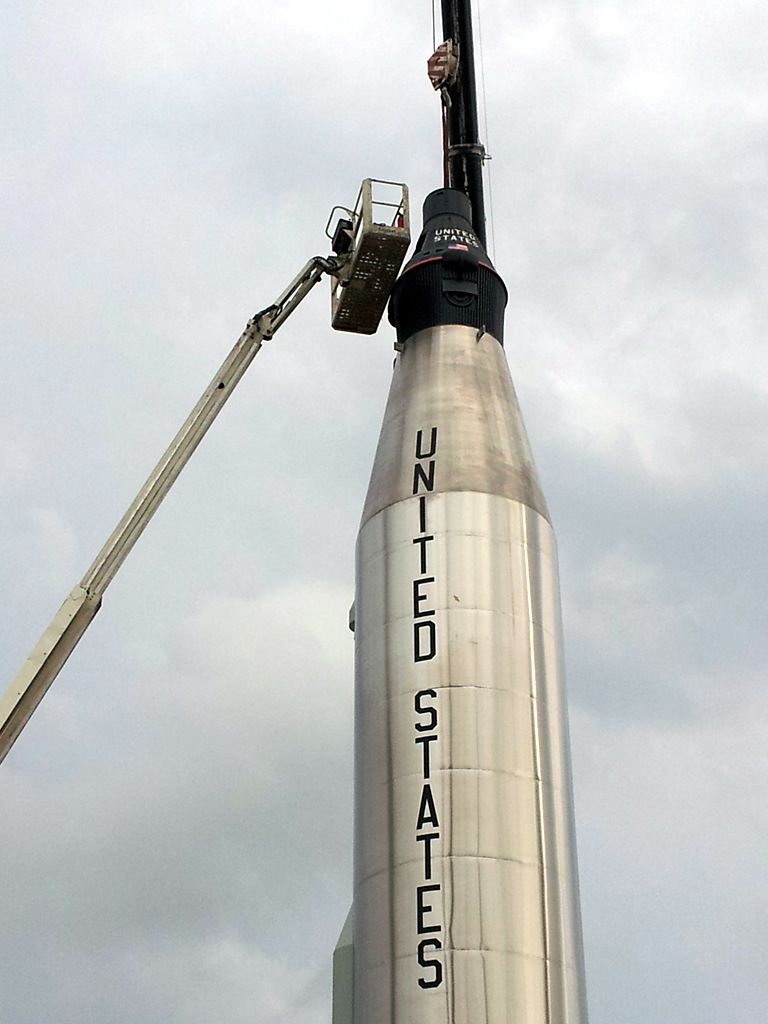 A closeup of the basket crane installing the Mercury capsule replica.
By the way, the new KSCVC entrance will be at the Rocket Garden. Here are some photos from last week of the new entrance construction.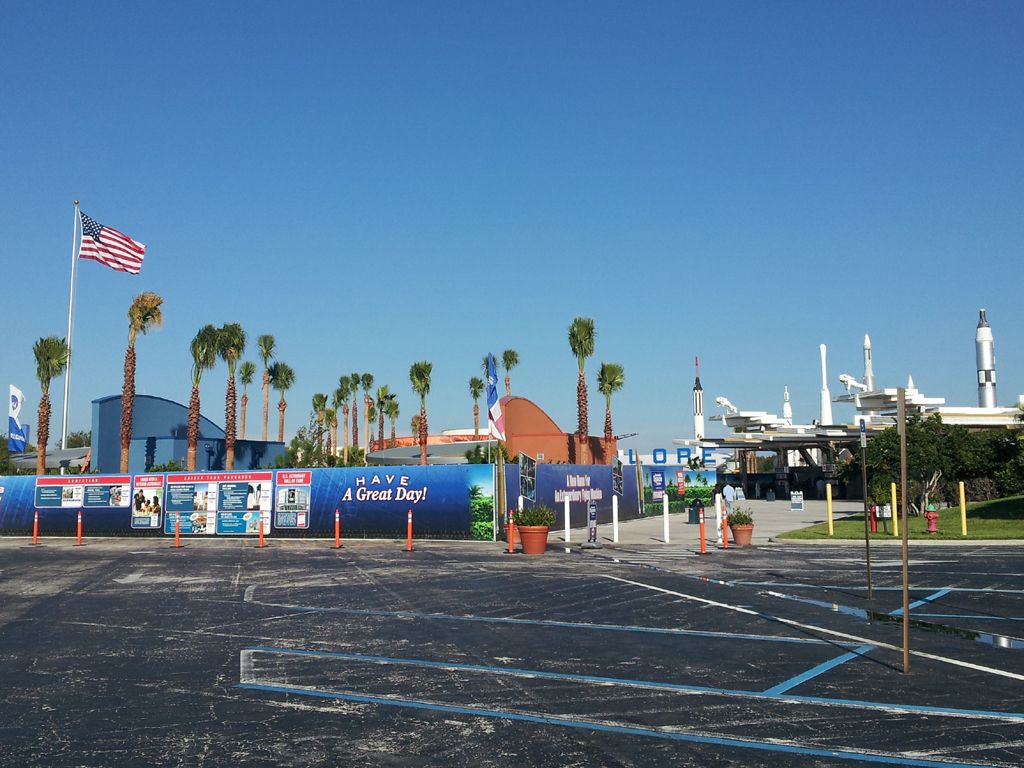 The new entrance site, with the current entrance to the right.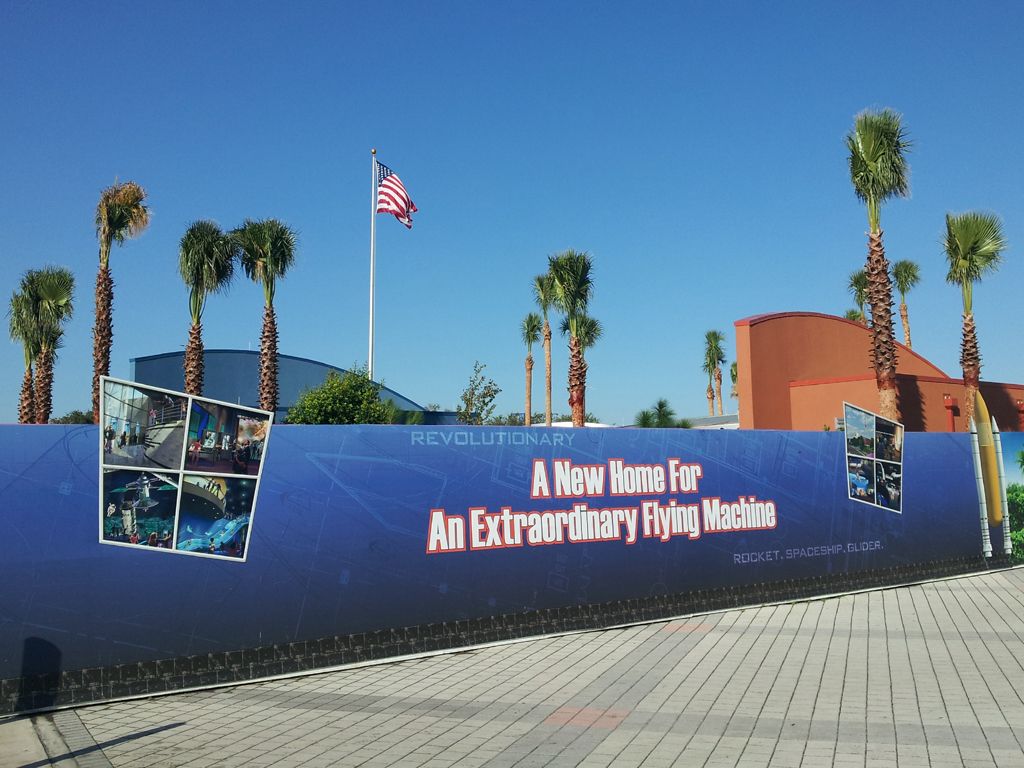 A closer look at the new entrance.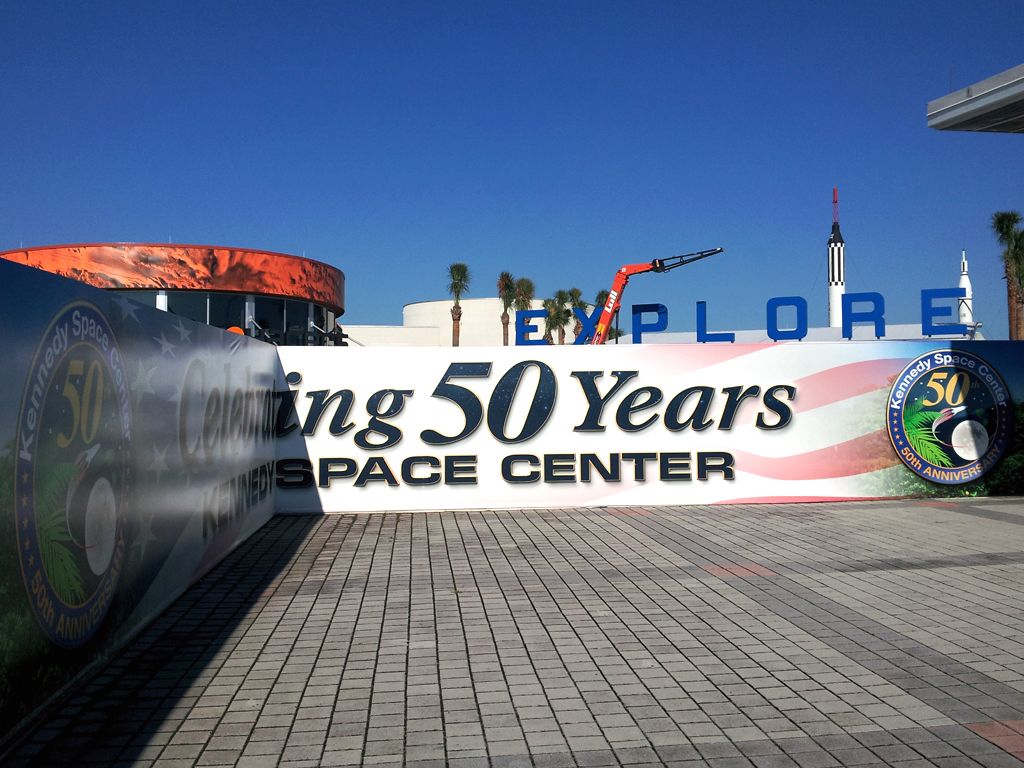 Note the word EXPLORE in big block letters.