The eye of Hurricane Sandy was forecast to pass about 200 miles east of the Space Coast, so its impact would be minimal compared to a direct hit.
Below are some photos from around Kennedy Space Center as the westerly bands of Sandy passed over the area.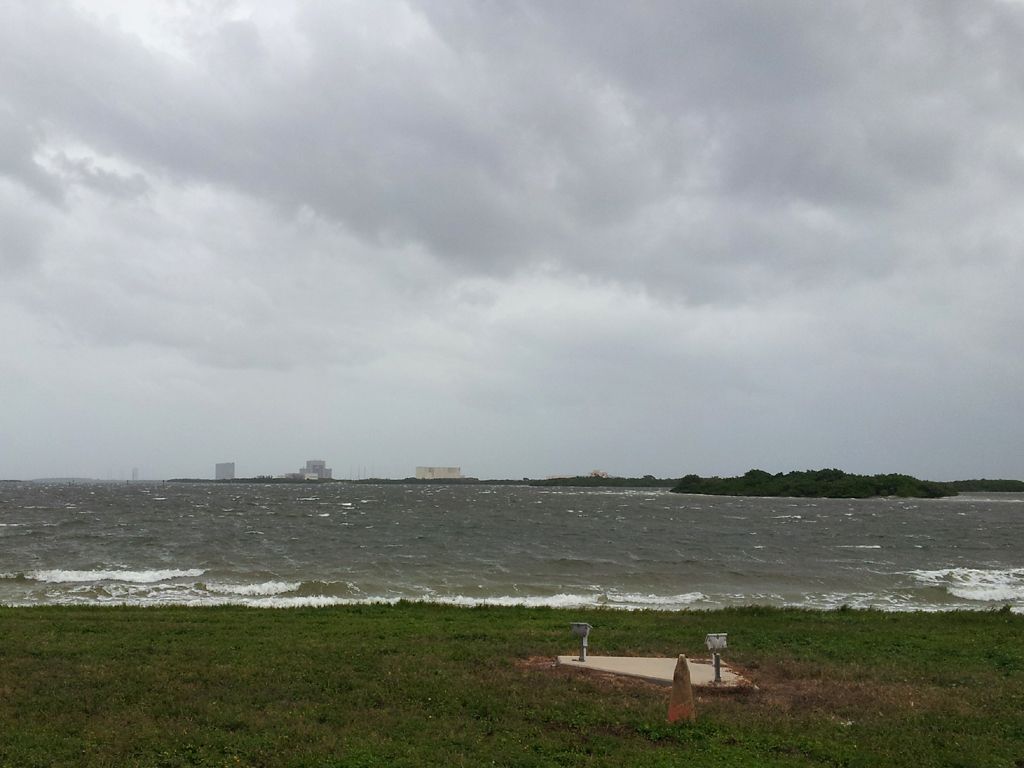 On NASA Causeway looking towards the SpaceX pad at Launch Complex 40.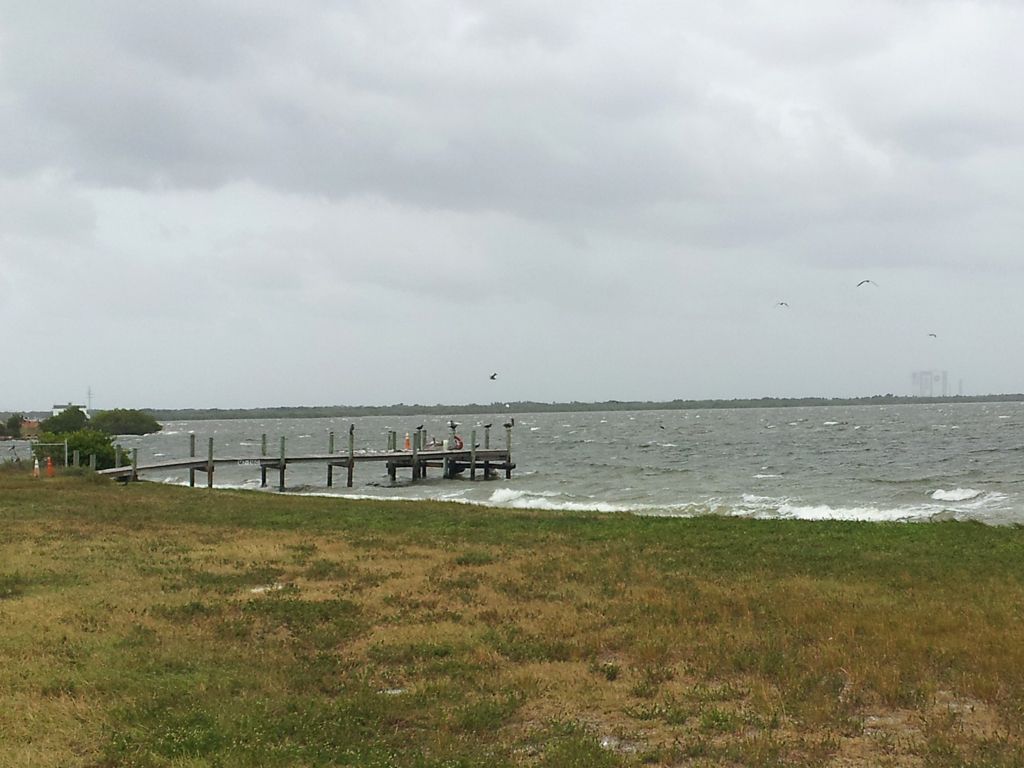 Looking across the Banana River towards the Vehicle Assembly Building in the distance.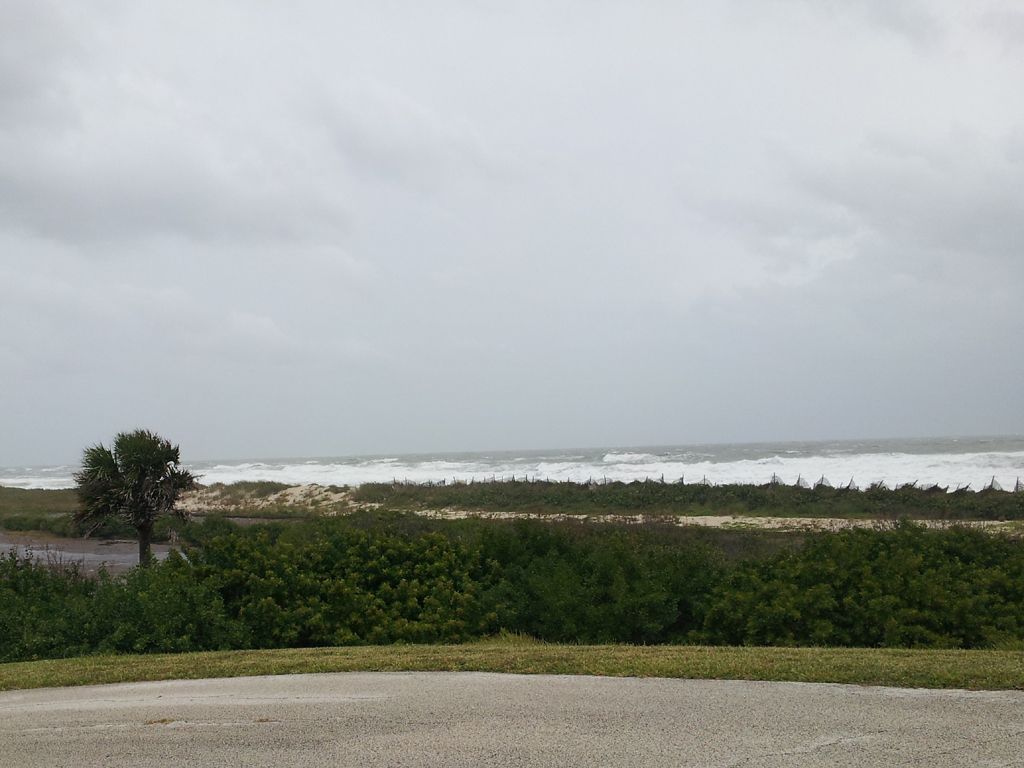 At Universal Camera Site 7 on the Cape Road looking north.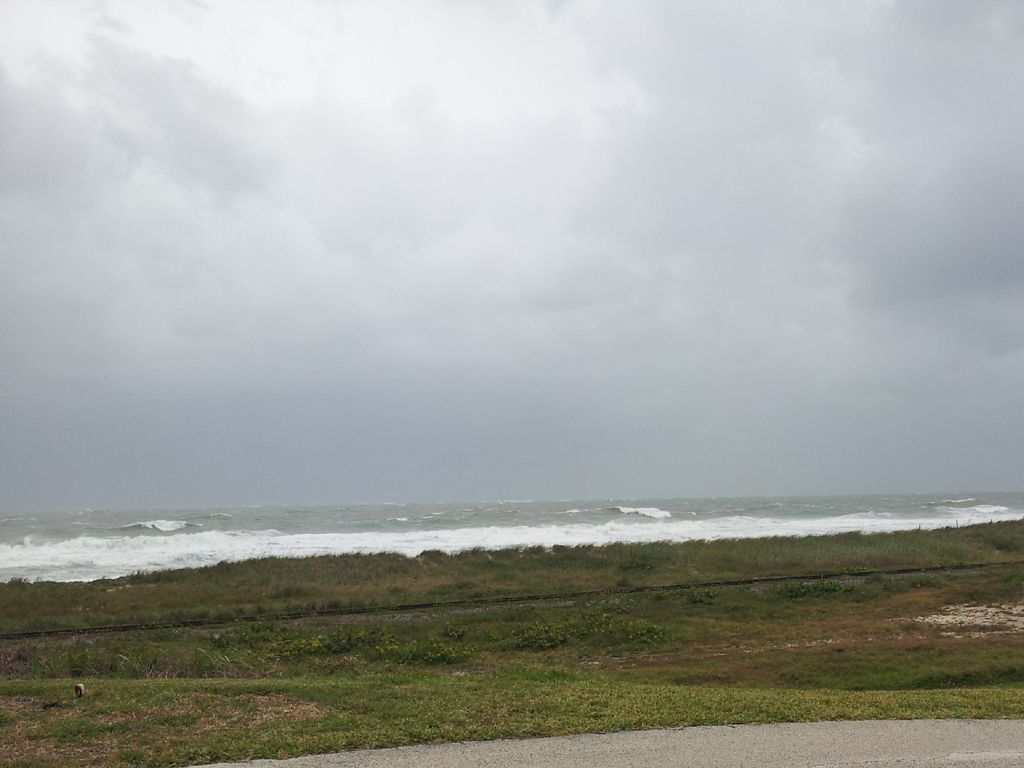 And looking south. The location is about halfway between Launch Complex 39 pads A and B.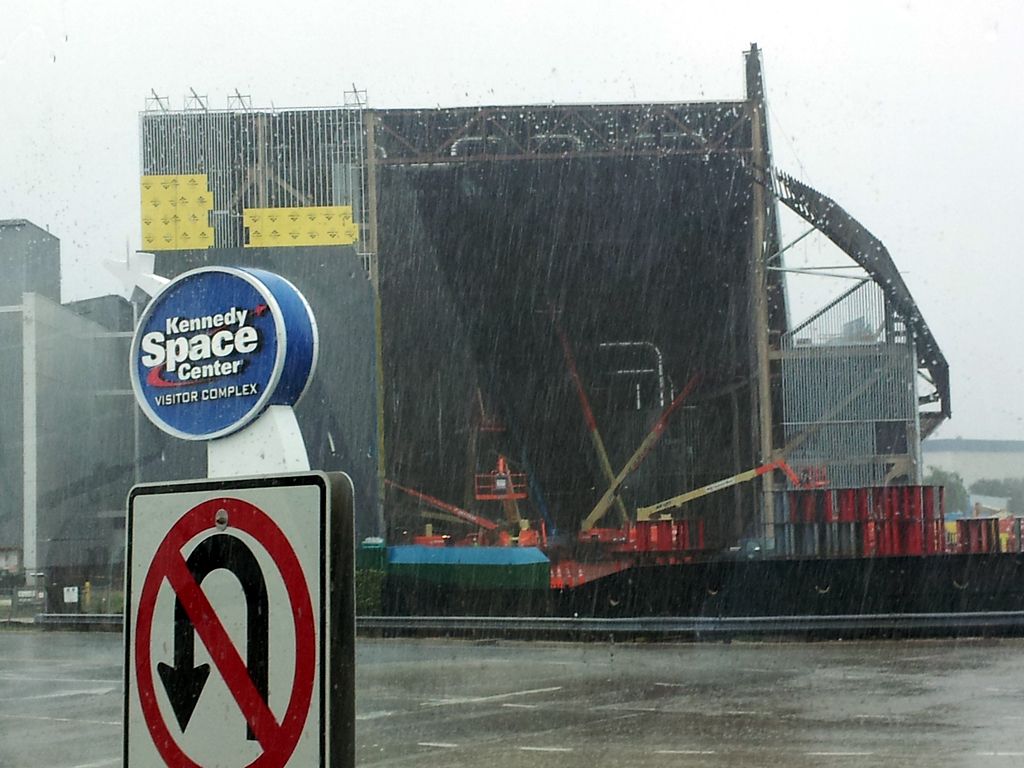 The orbiter Atlantis museum under construction endures a squall.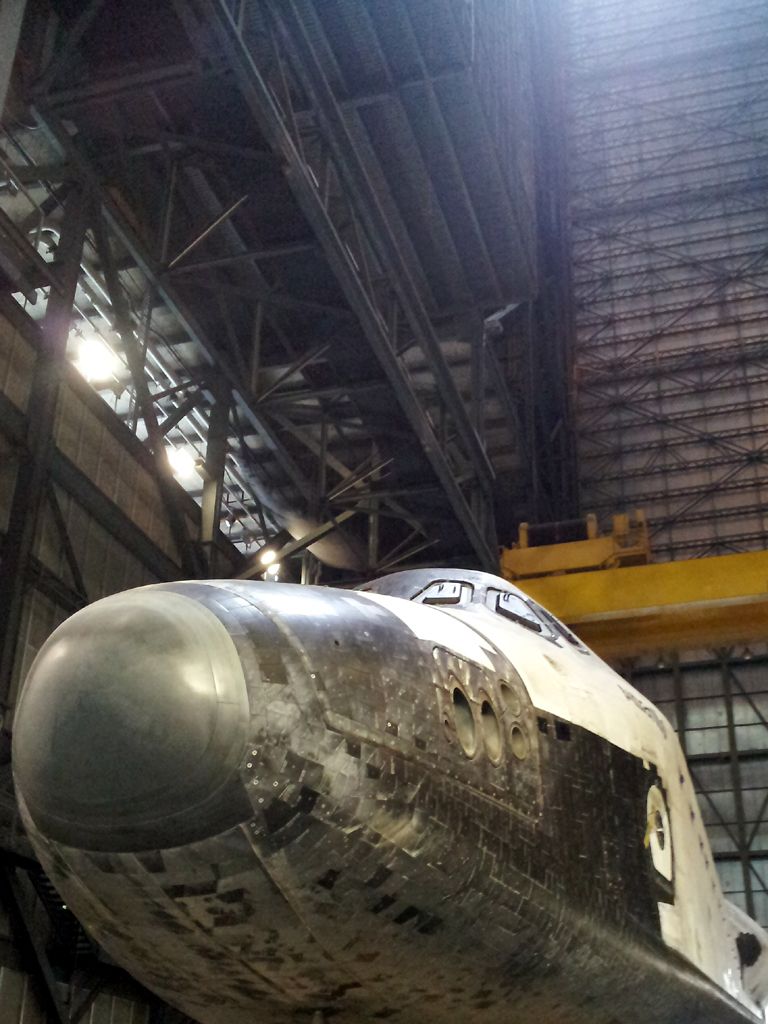 Inside the Vehicle Assembly, Atlantis was safe and sound.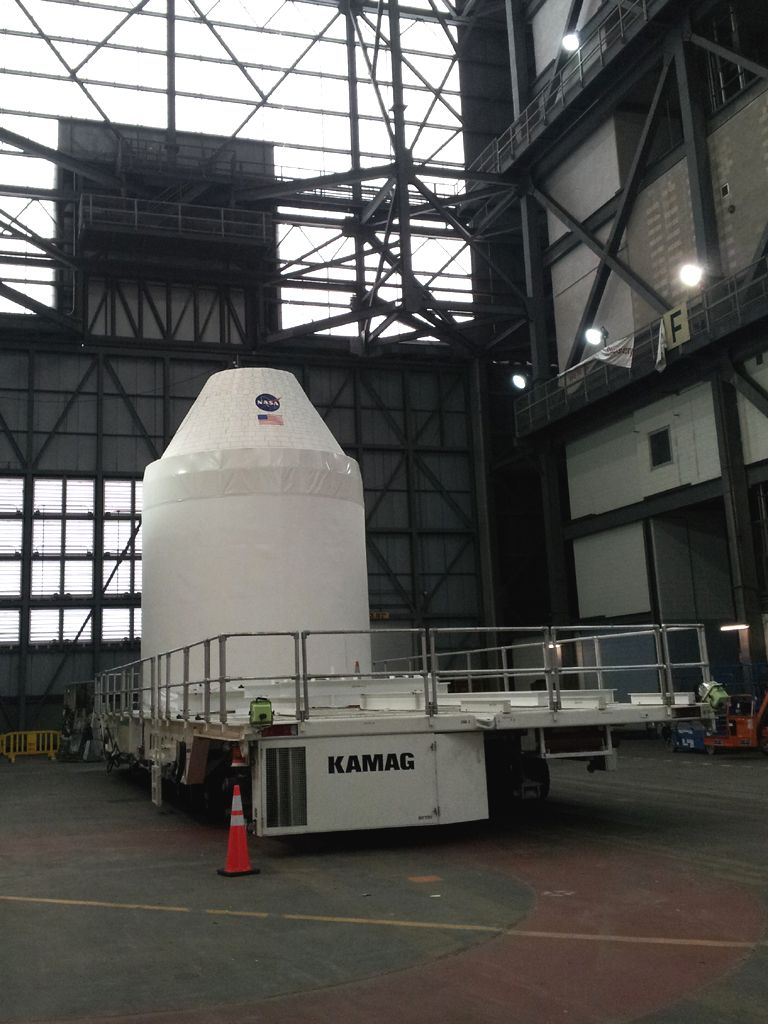 The Orion prototype remains in the transfer aisle, atop the KAMAG transporter.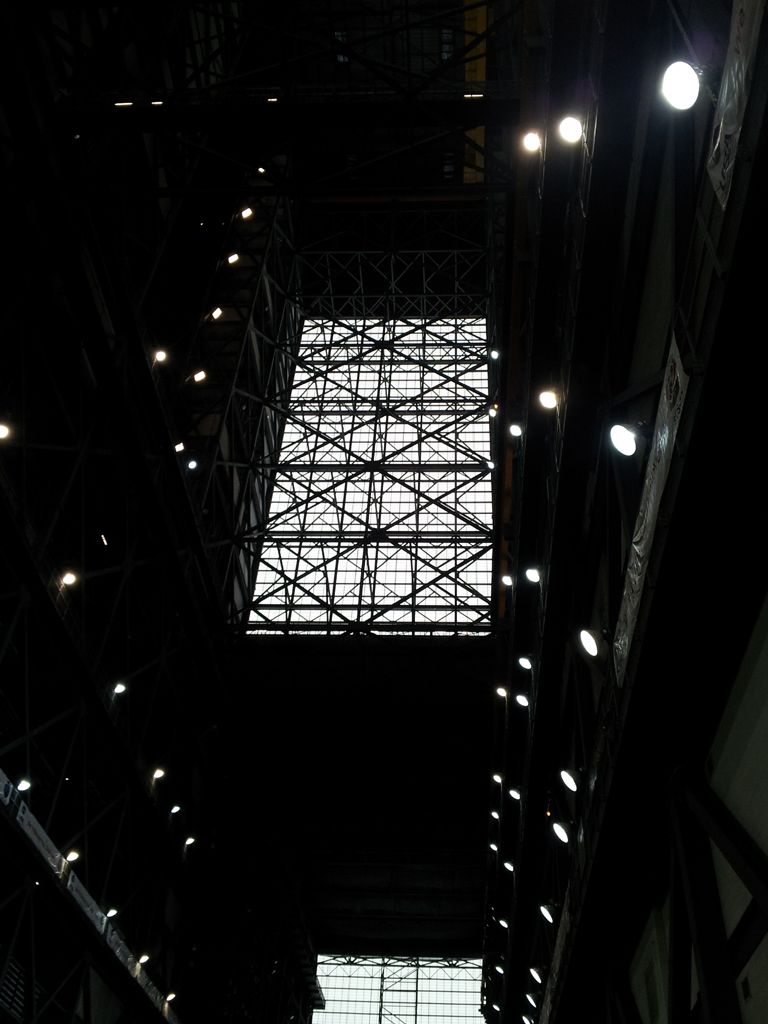 The wind rattling the VAB's aluminum panels raised a ruckus inside, but you'd never know it by this photo.