Cape Canaveral refers to the wedge of land protruding from the Florida coastline. Image source: Wikipedia.
Cape Canaveral refers to a geographic location, specifically a wedge of land protruding from the Florida coastline.
It lends its name to the Cape Canaveral Air Force Station, and the lighthouse located near the Cape.
The City of Cape Canaveral was incorporated in 1963, as its residents did not want to be annexed by Cocoa Beach.
The city has a long stretch of beach often ignored by tourists who are attracted to Cocoa Beach and its pier.
My wife and I went out to the Cape beach today for a walk at noontime. Below are some photos.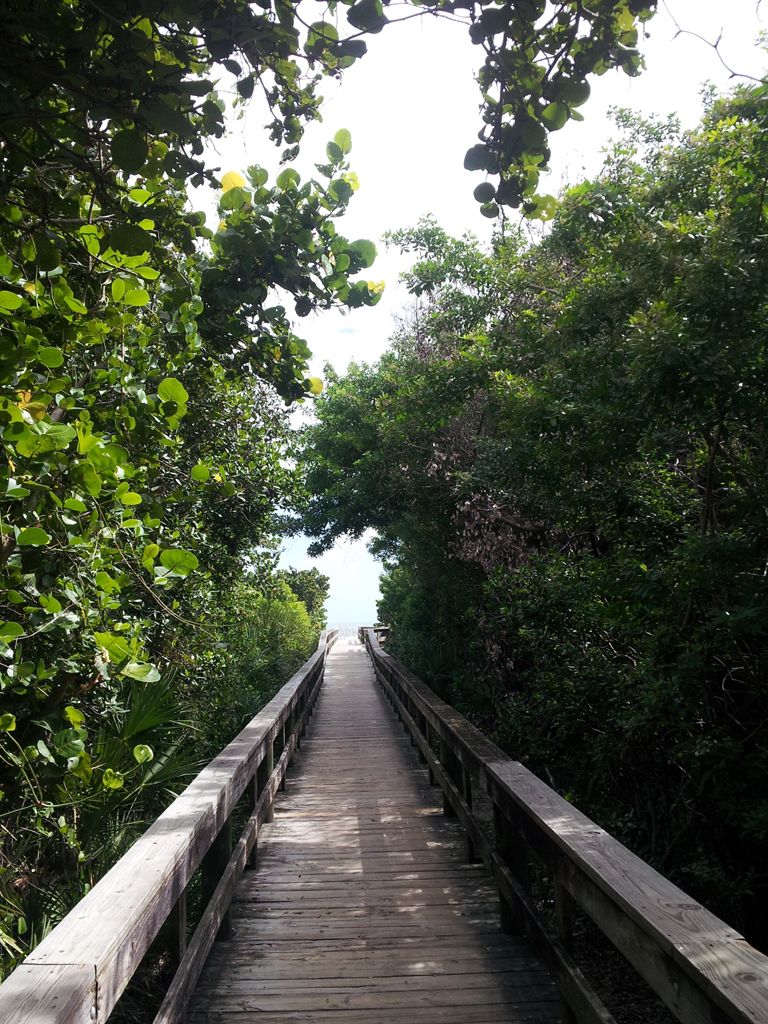 Walking across the access bridge from the Harbor Heights tract.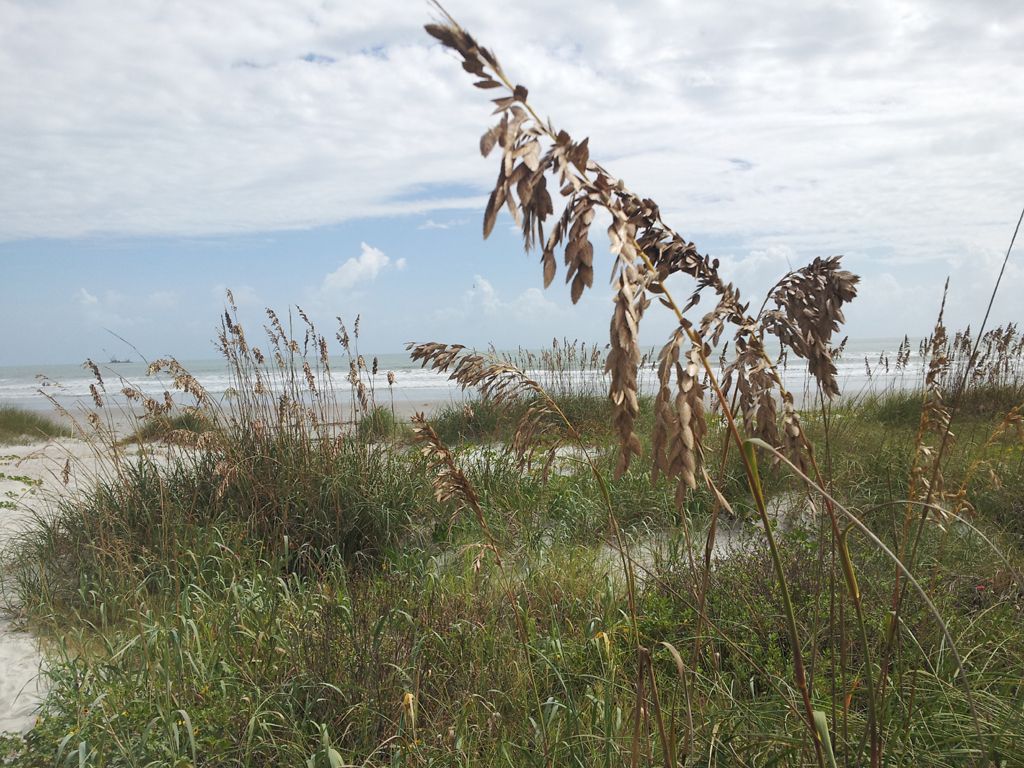 The term "Canaveral" is derived from a Spanish word meaning a place of canes.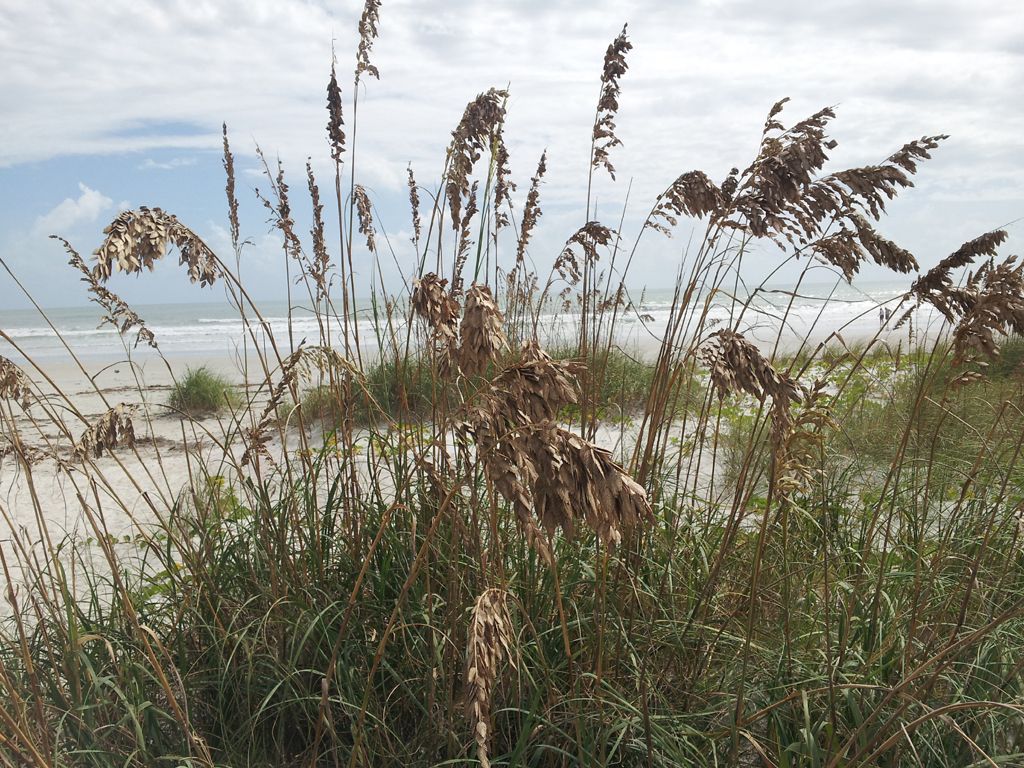 According to legend, the early Spanish explorers saw the reeds along the shoreline, thought they were sugar canes, and named the region "Canaveral."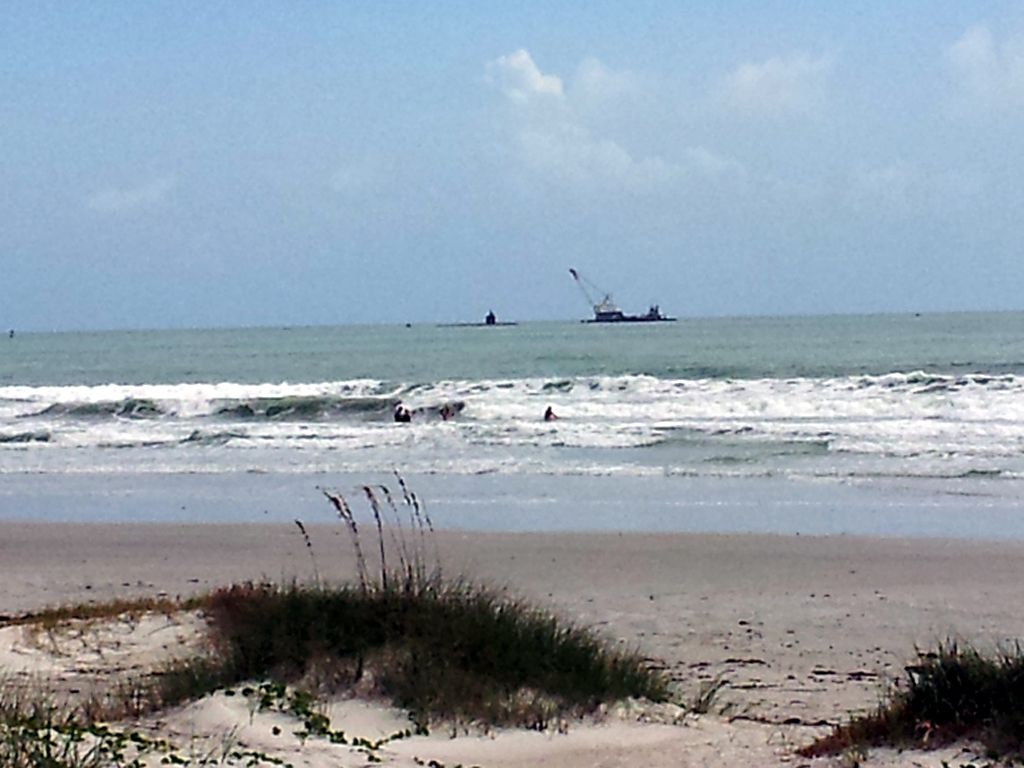 On the horizon, a submarine passes a dredge as it leaves Port Canaveral for the open sea.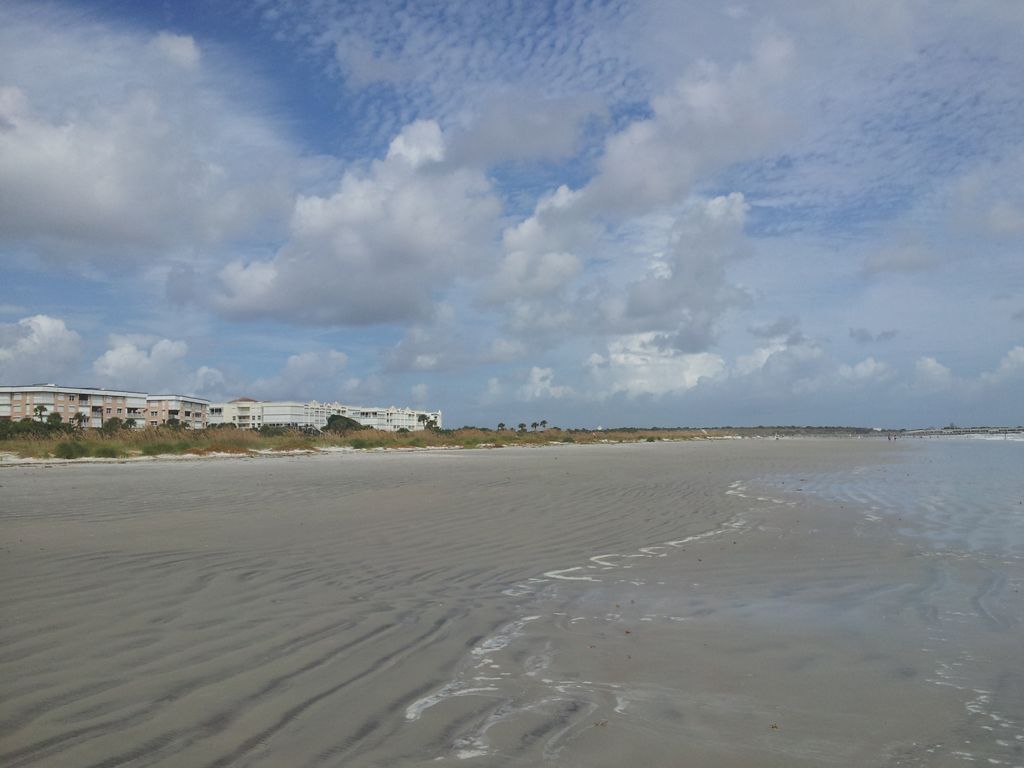 Looking north towards Jetty Park and CCAFS. When we moved here in 2009, we stayed for three months in the condos to the left.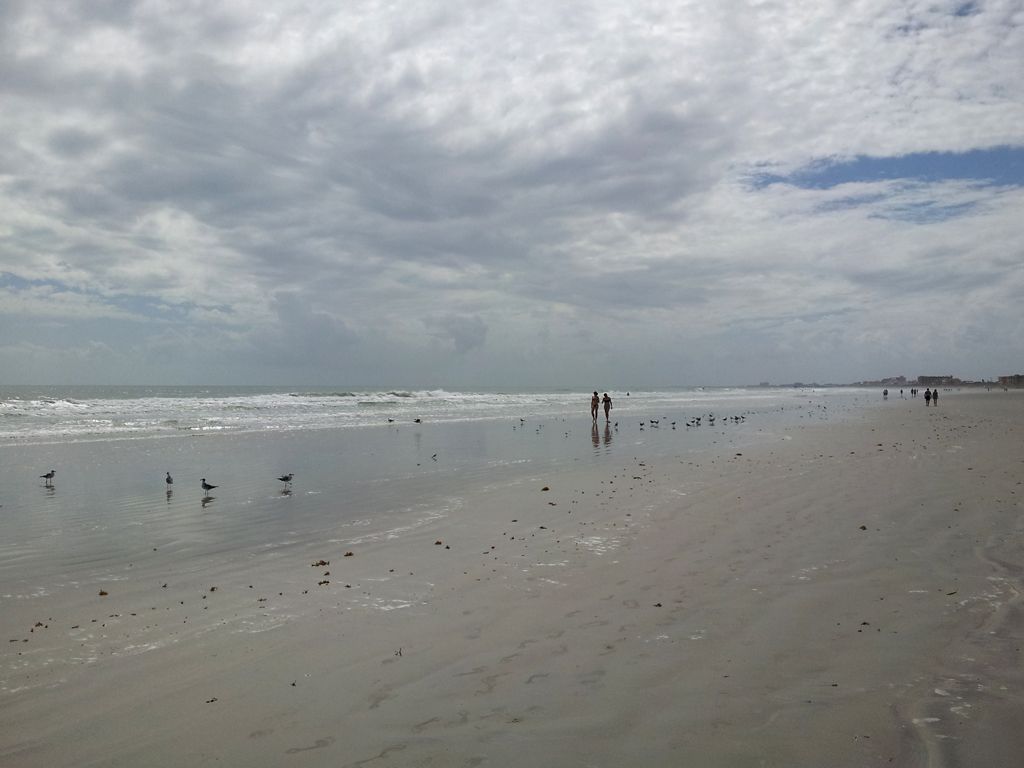 Looking south towards Cocoa Beach.