Exploration Park is the future site of a planned light-industrial complex that will "become home to diverse private sector technology and innovation enterprises offering opportunities to grow and deploy commercial space capabilities and will respond to national priorities in science and technology," according to the KSC Partnerships web site.
There's not much to be seen other than an entrance sign and a couple intersection signs. They're below.
The main sign at the entrance on Space Commerce Way.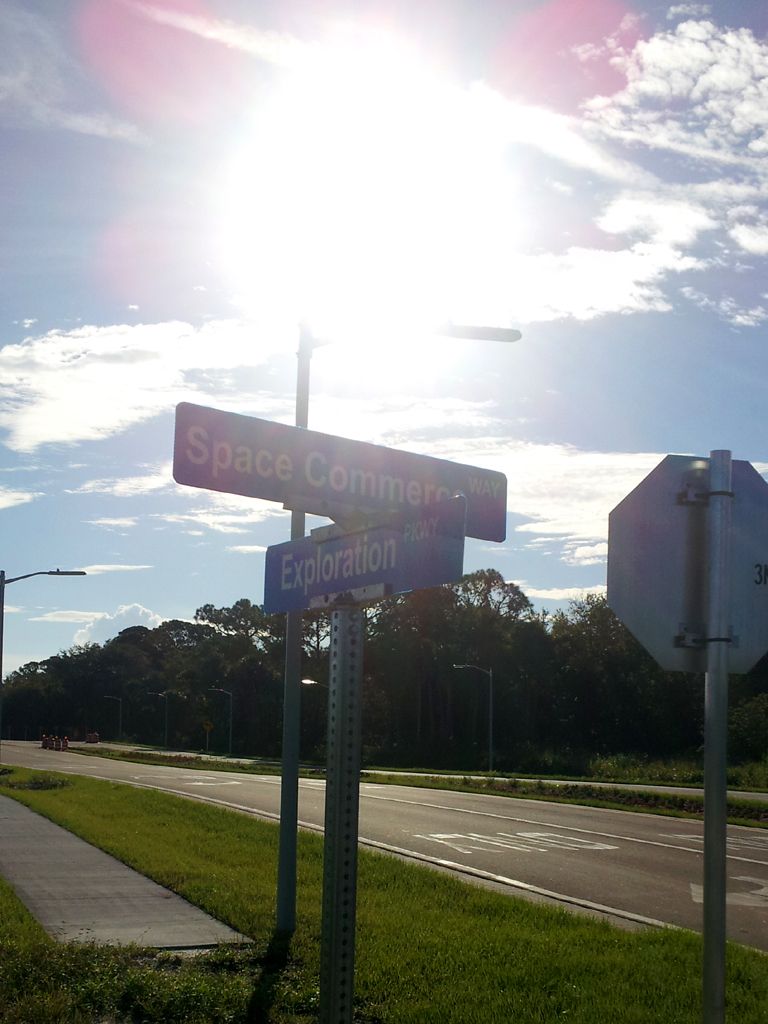 The intersection signs for Space Commerce Way and Exploration Parkway.
The intersection signs for Odyssey Way and NewSpace Drive.