In addition to XCOR and Sierra Nevada, SpaceX also had a presence today at the Kennedy Space Center Visitor Complex. An engineering model of the Dragon capsule was on display in the historic Rocket Garden, near the access arm used by Apollo 11 astronauts in 1969. Next to it was an Apollo capsule boilerplate and a leftover Saturn 1B.
Below are photos.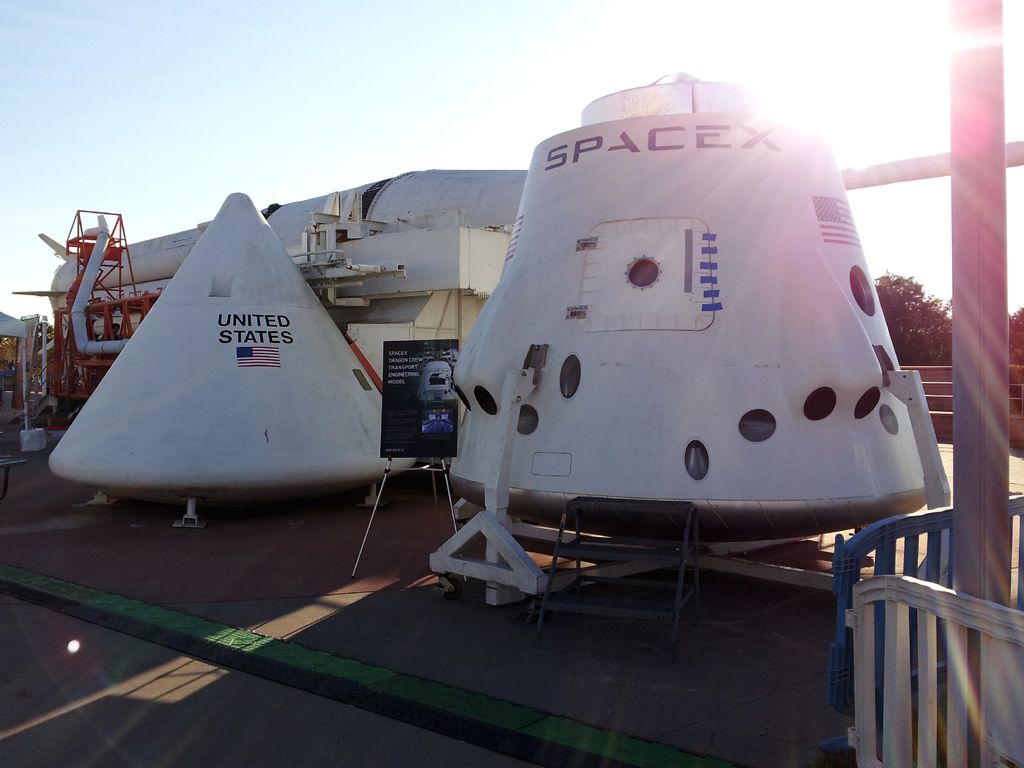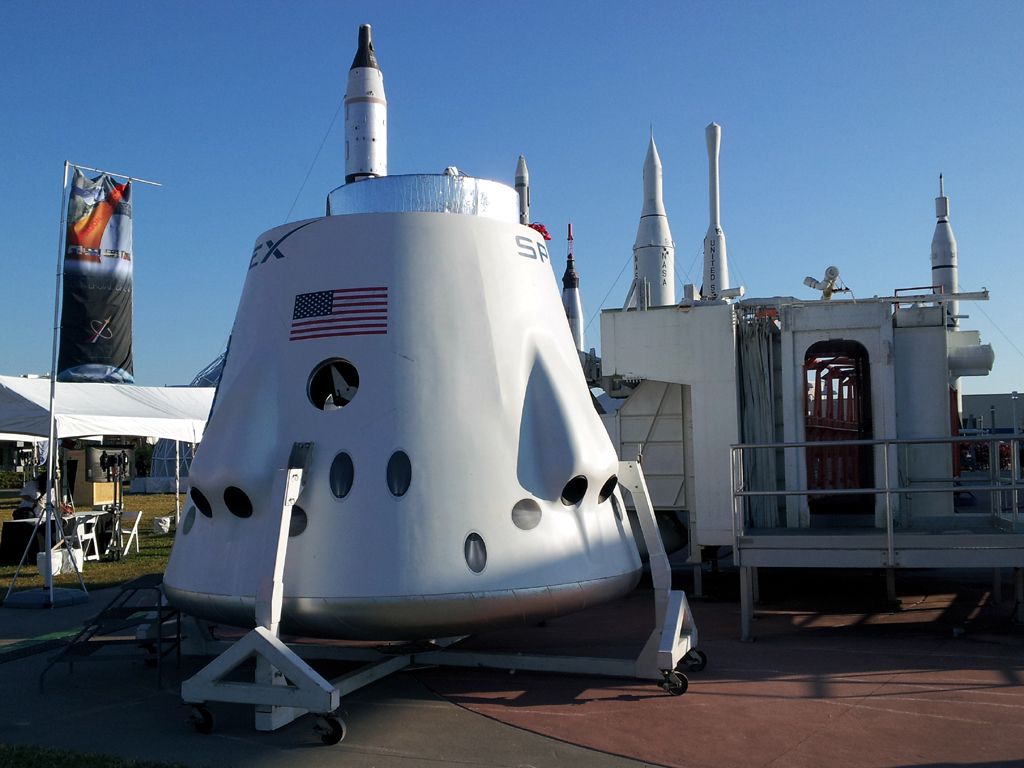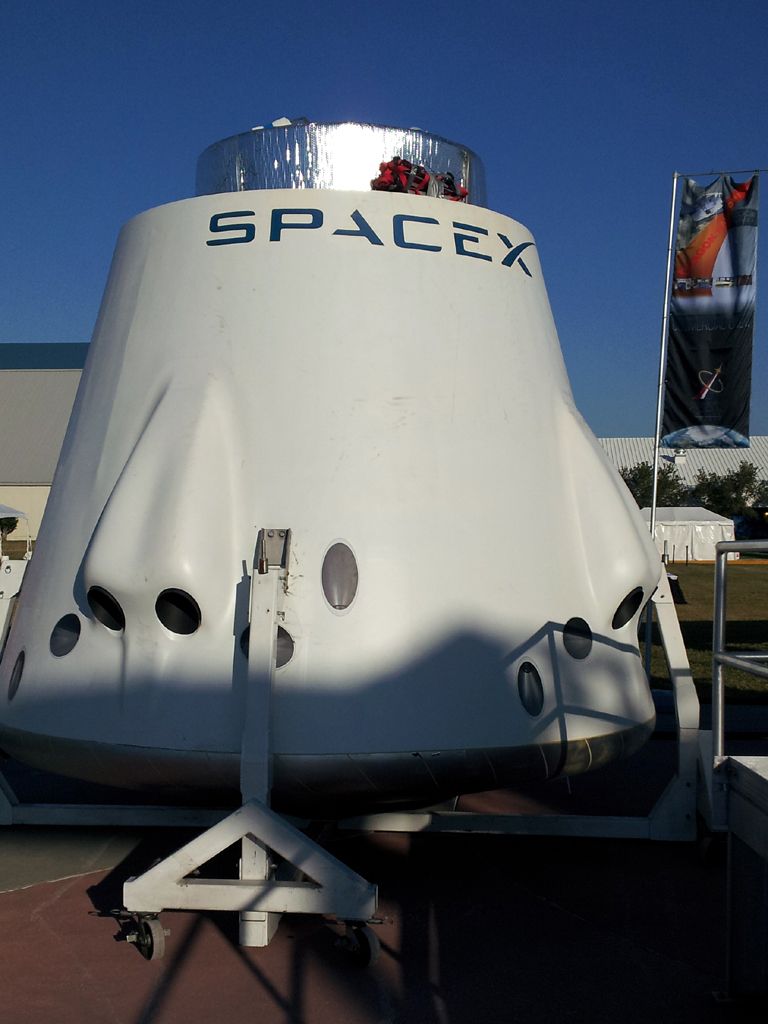 ---
UPDATE November 4, 2012 — A friend pointed out a portal on the side of the Dragon mockup, so I climbed up and managed to shoot this photo of the interior.
Turns out it's a model of the crew version of Dragon.