Launch Complex 39's Crawler-Transporter 2 has spent the summer in the Vehicle Assembly Building undergoing renovations for use with the Space Launch System. Earlier this month, NASA rolled out CT-2 to Pad 39A for testing.
CT-2 rolled back to its outdoor parking place today. I was on a tour bus that passed CT-2 along Saturn Causeway. Below are photos.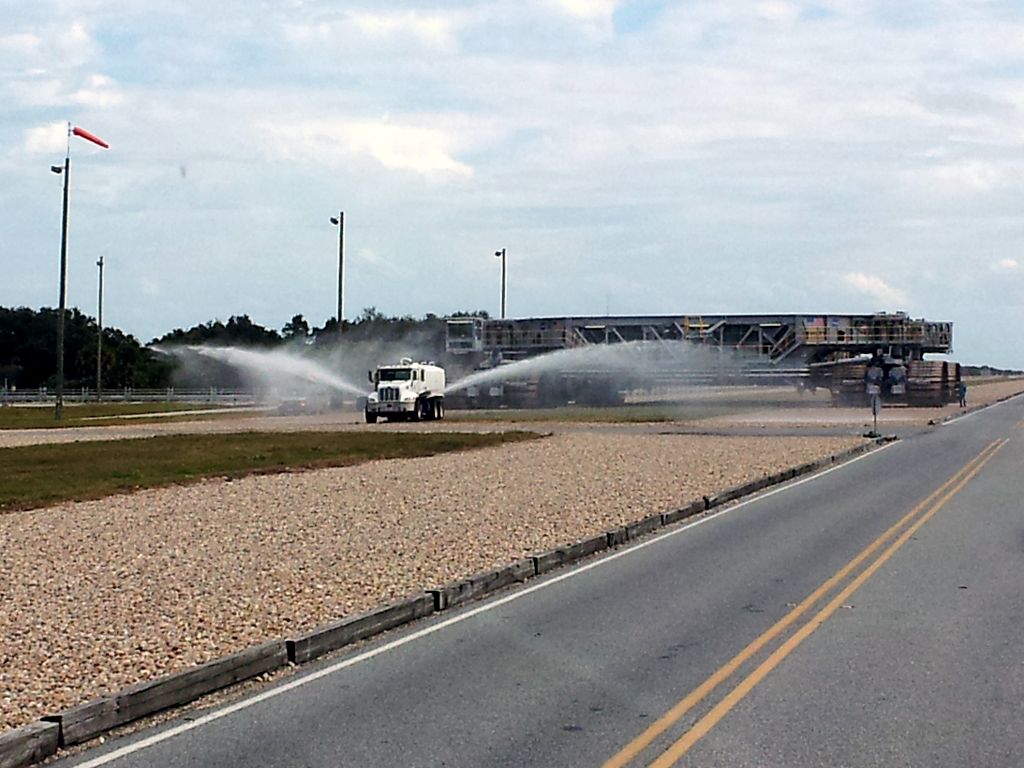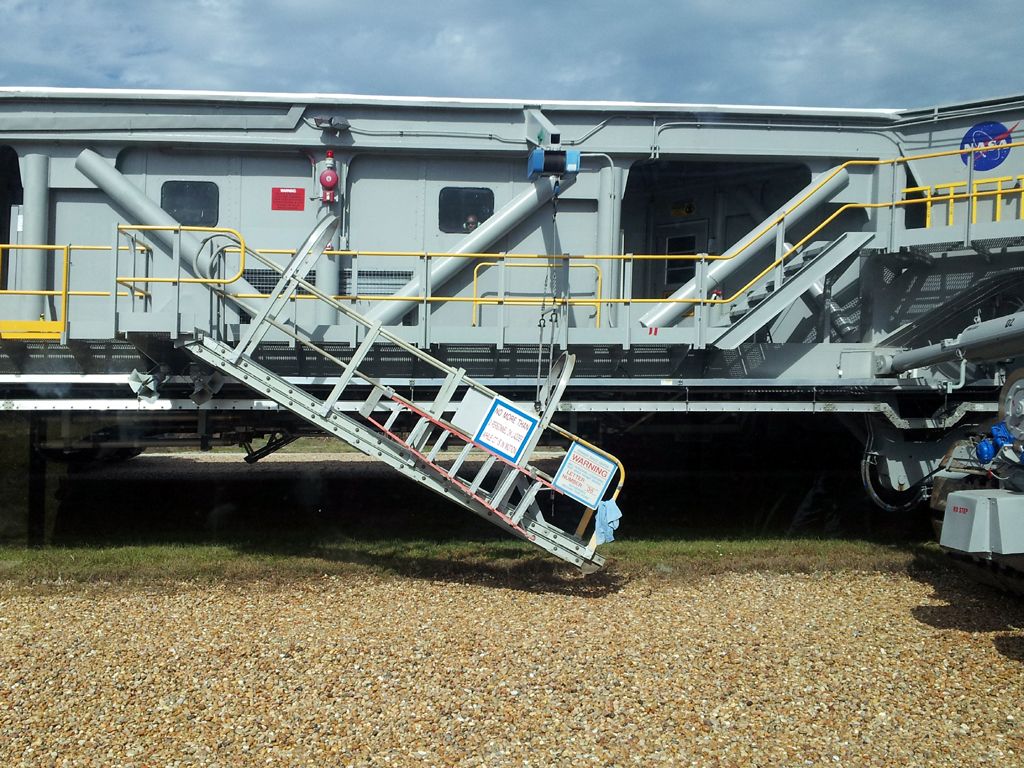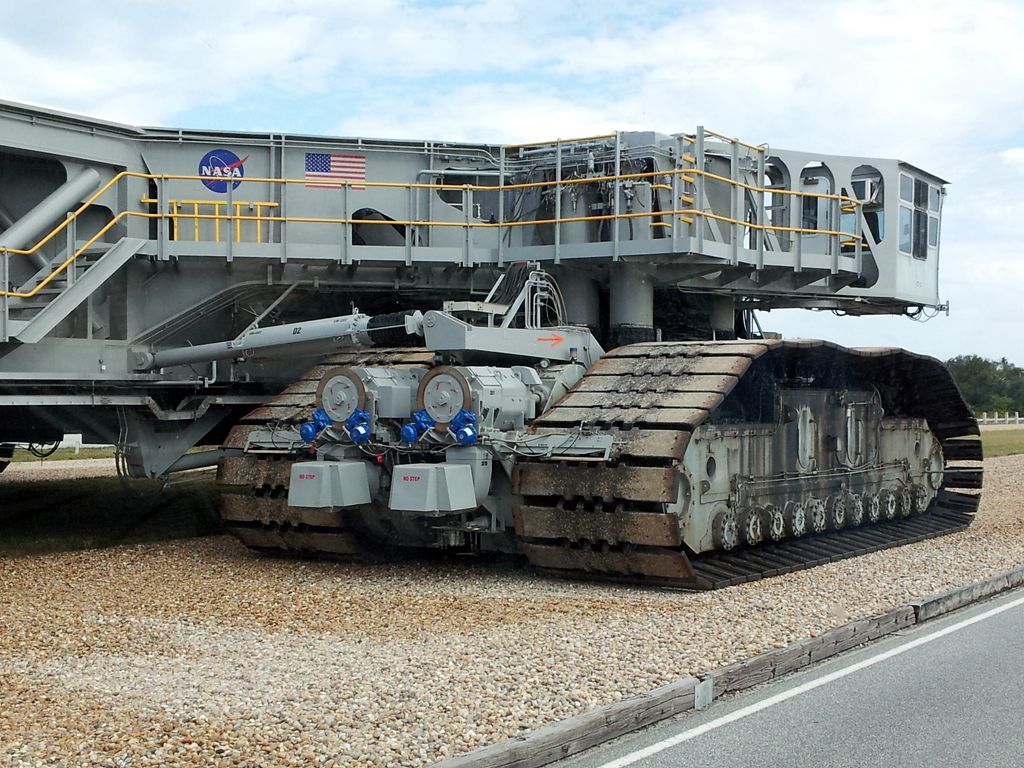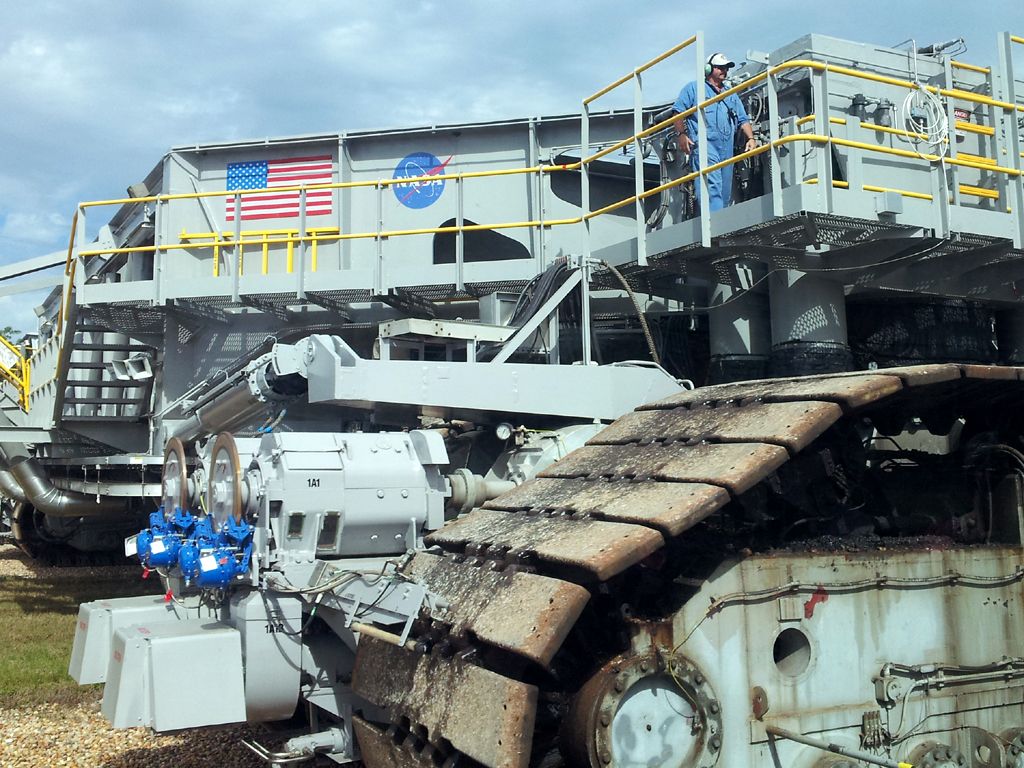 ---
UPDATE November 22, 2012 — Florida Today has this article and a video about the crawler test.
Click the arrow to watch the Florida Today video. You may be subjected to an ad first.