On August 23, XCOR announced its interest in launching and landing at commercial spaceports in Florida, including Kennedy Space Center.
XCOR has brought its Lynx suborbital spacecraft mockup to the KSC Visitor Complex, where it will remain through the end of 2012.
Popular Mechanics has dubbed Lynx "the Space Corvette".
Below are photos I shot today of the Lynx on display in KSCVC's plaza near the gift shop and Orion capsule mockup.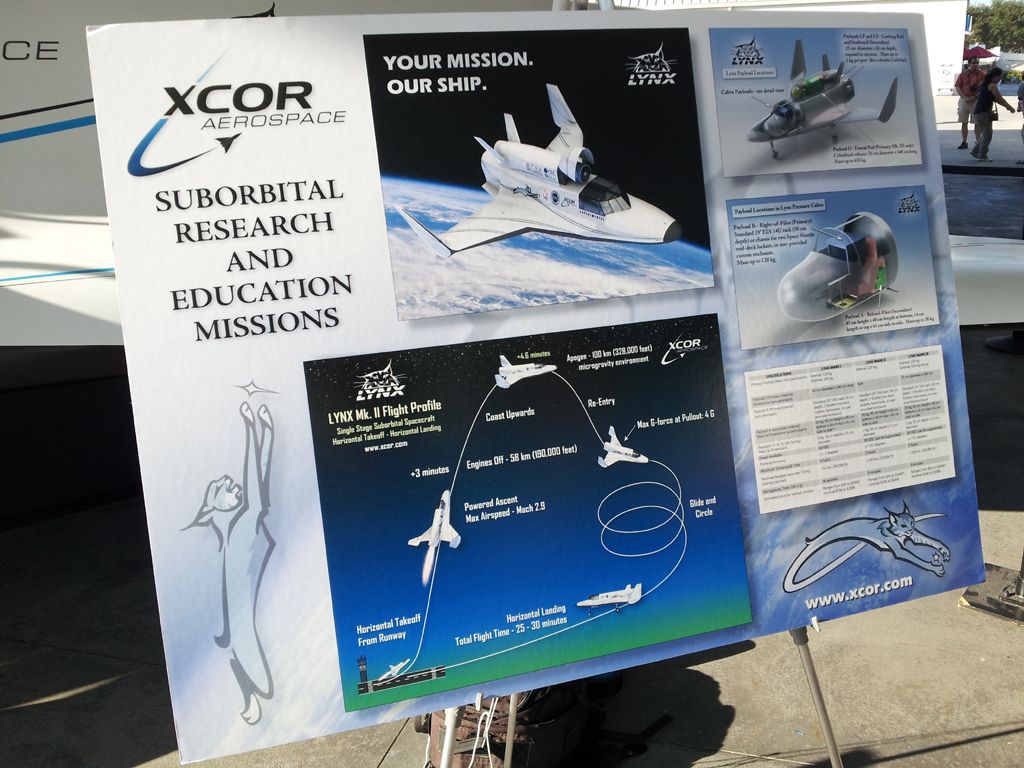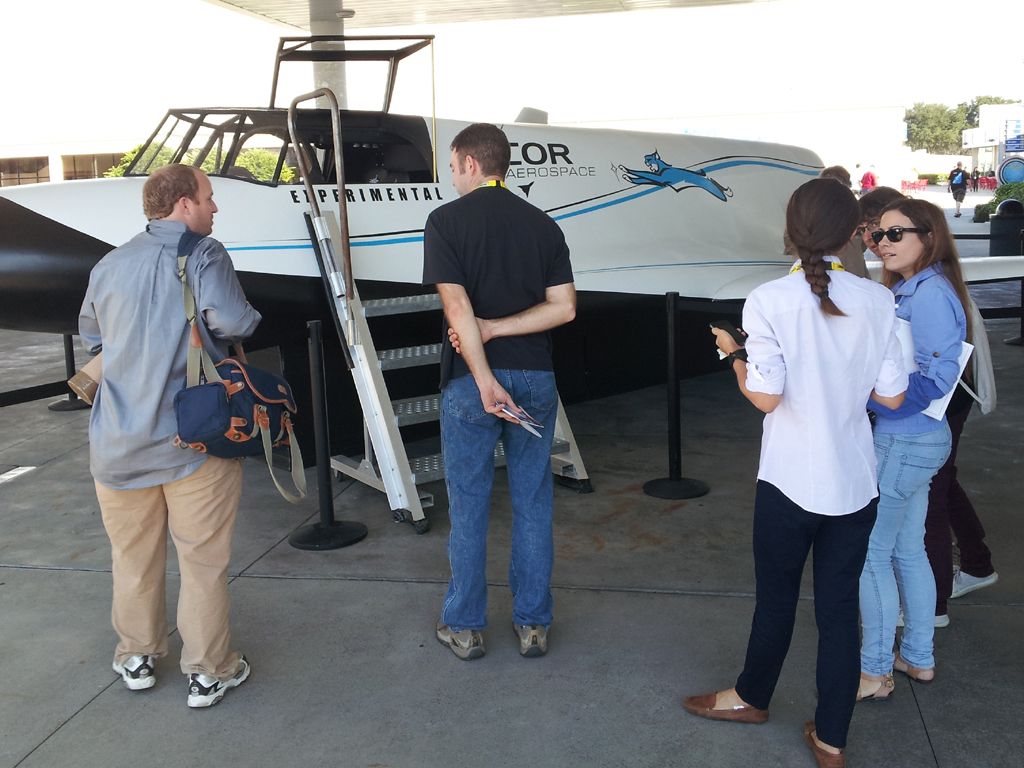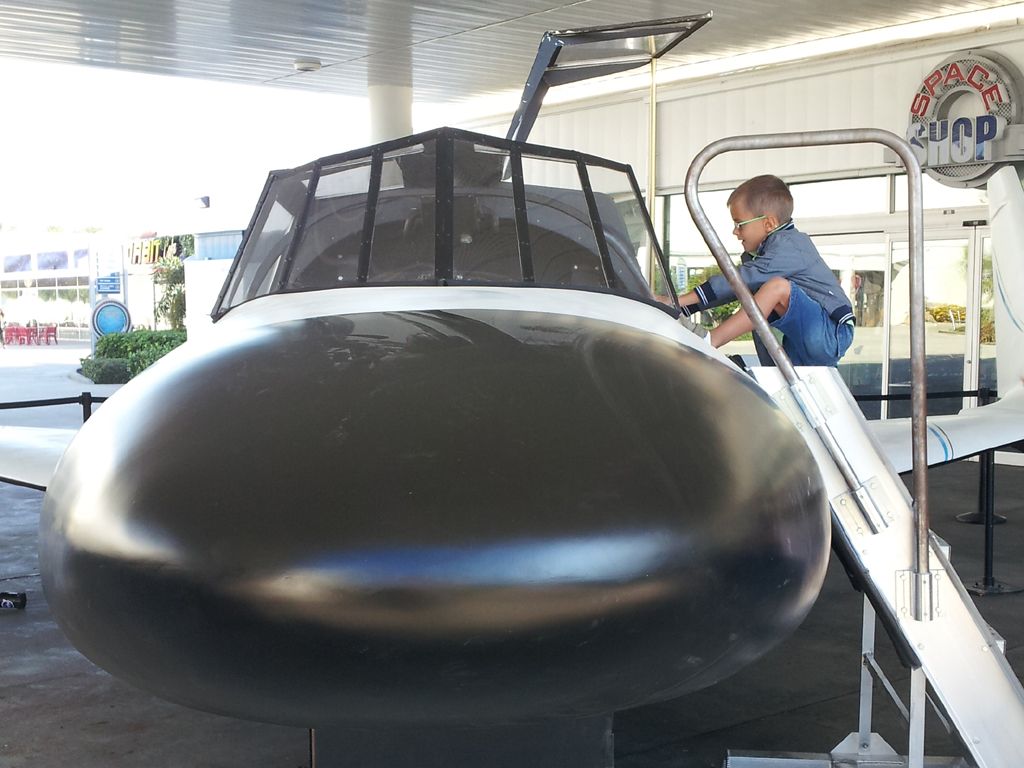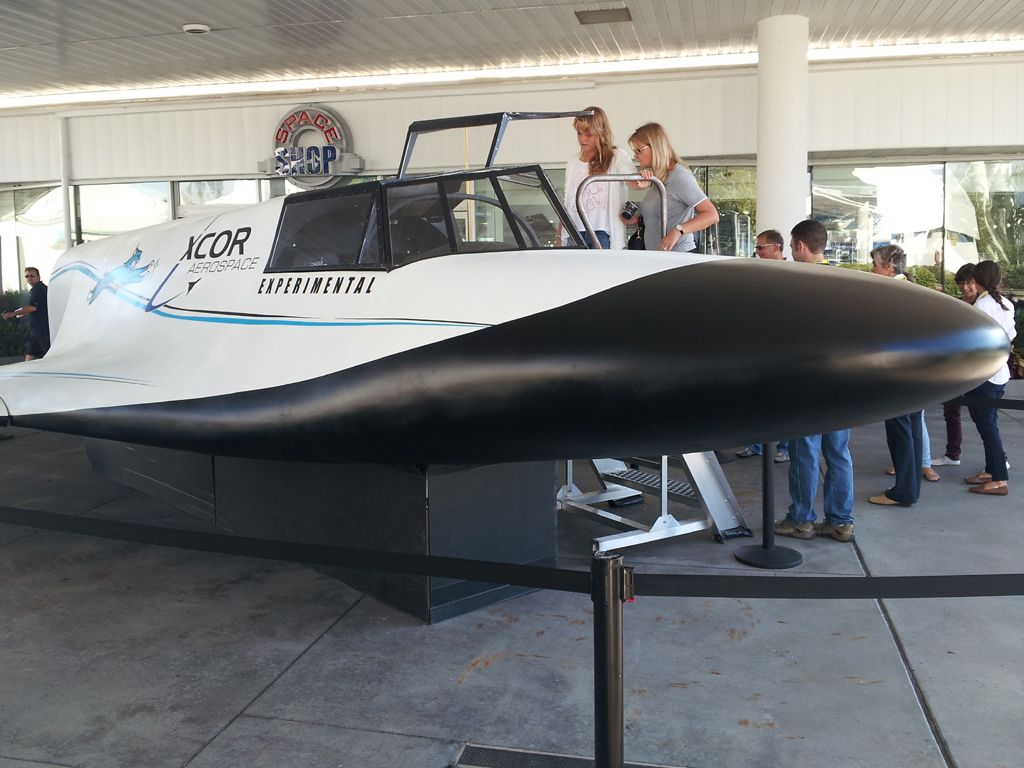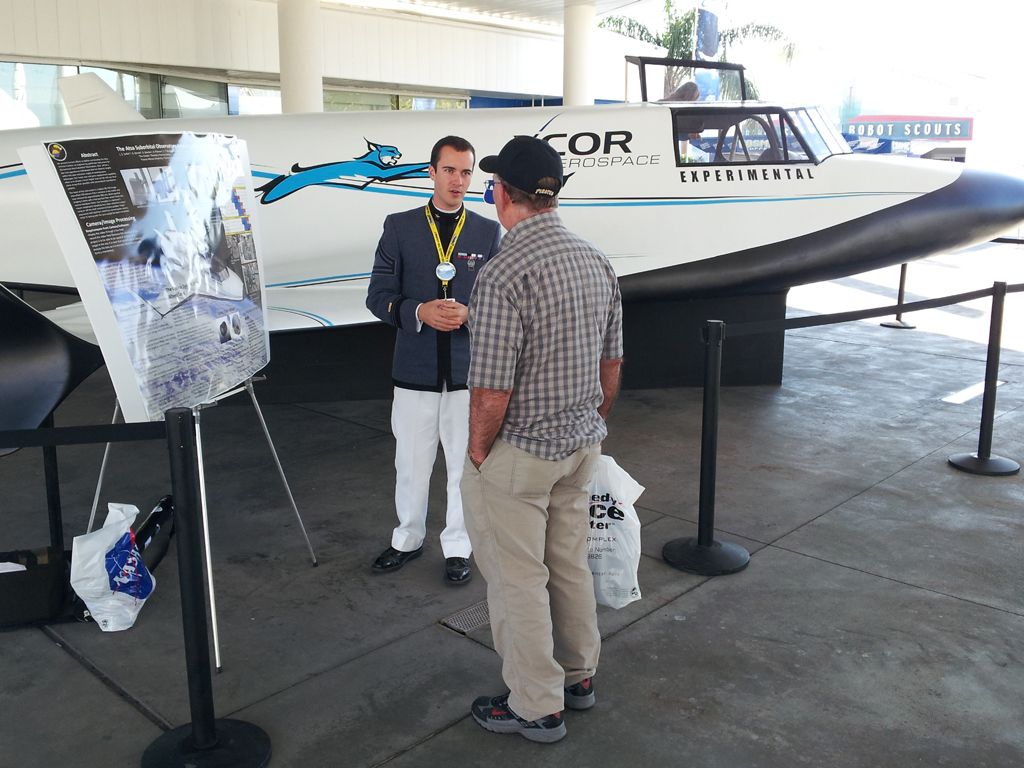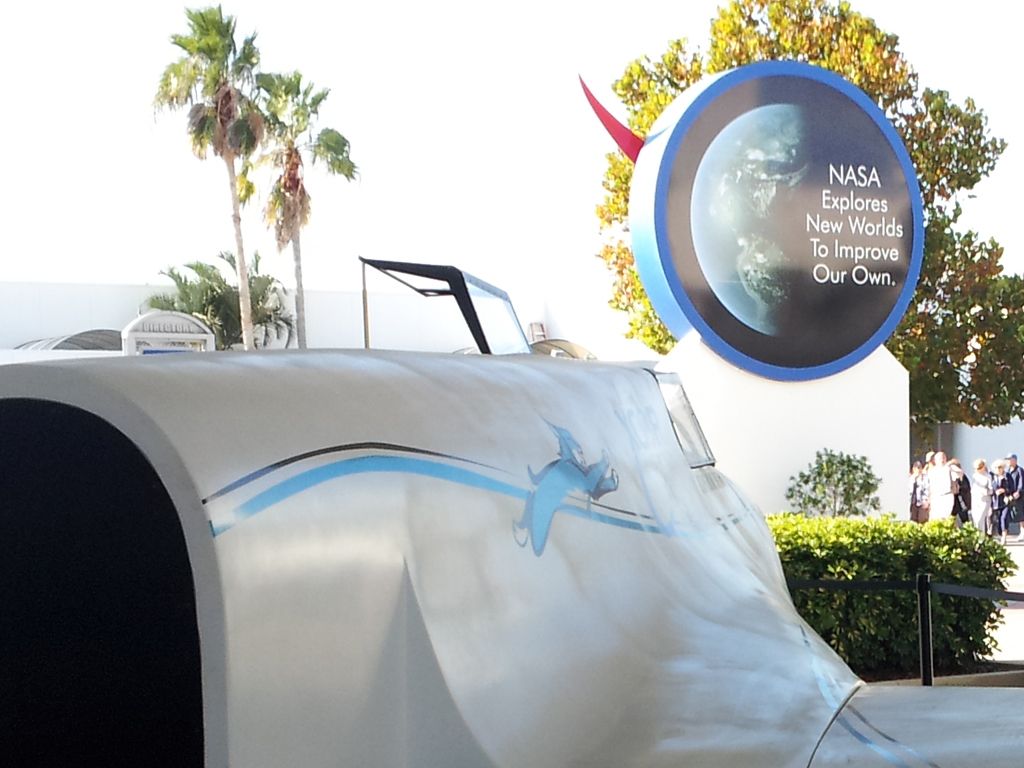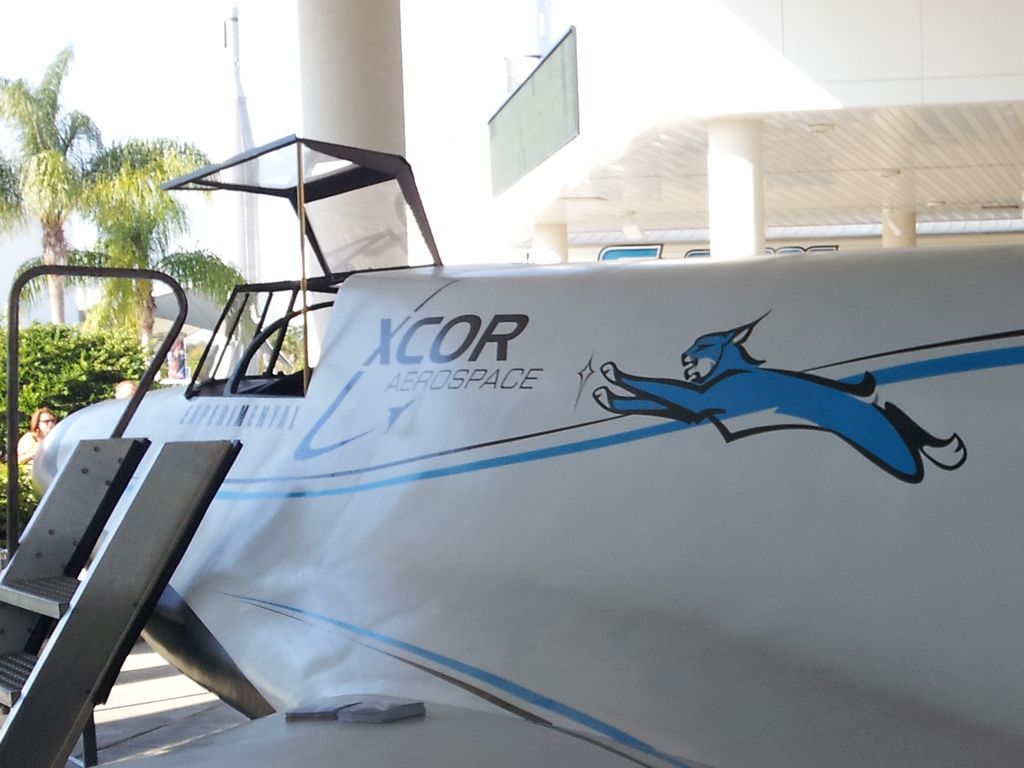 ---
UPDATE November 4, 2012 — Here are photos today inside the cockpit of the XCOR Lynx mockup at the Visitor Complex.