The Kennedy Space Center Visitor Complex continues to build the new orbiter Atlantis exhibit for its June 29 debut.
The entrance will feature exact-size replica solid rocket boosters and an external tank. The booster segments began arriving a couple weeks ago and slowly have been stacked outside the future entrance.
Here are photos of today's stacking work.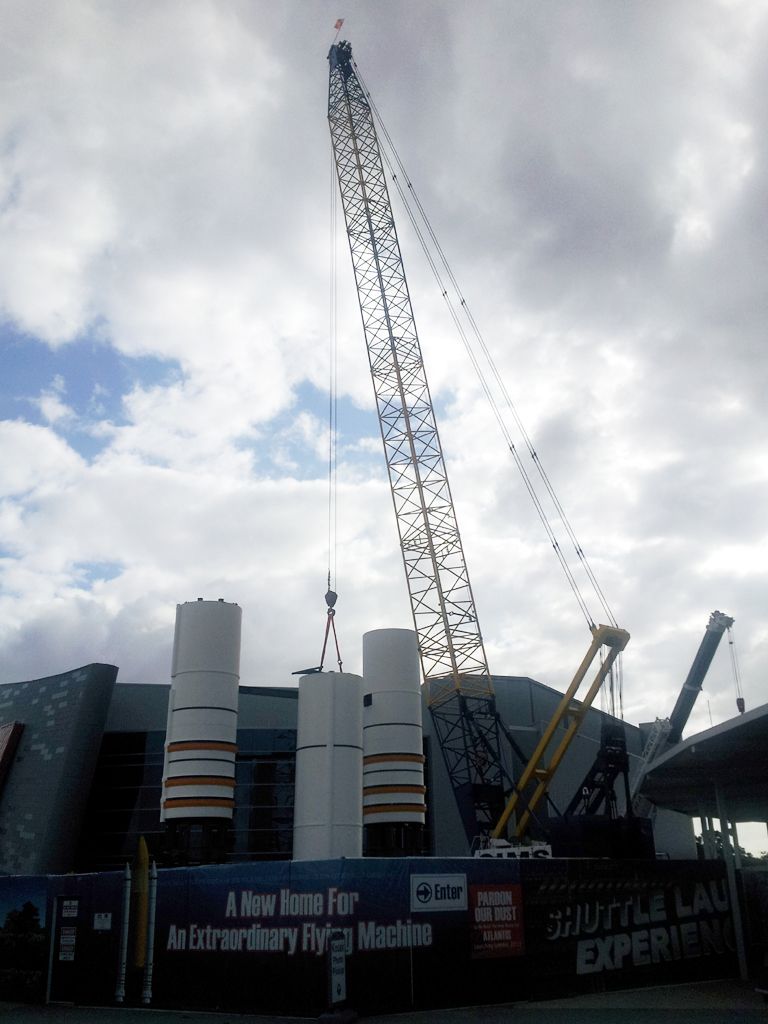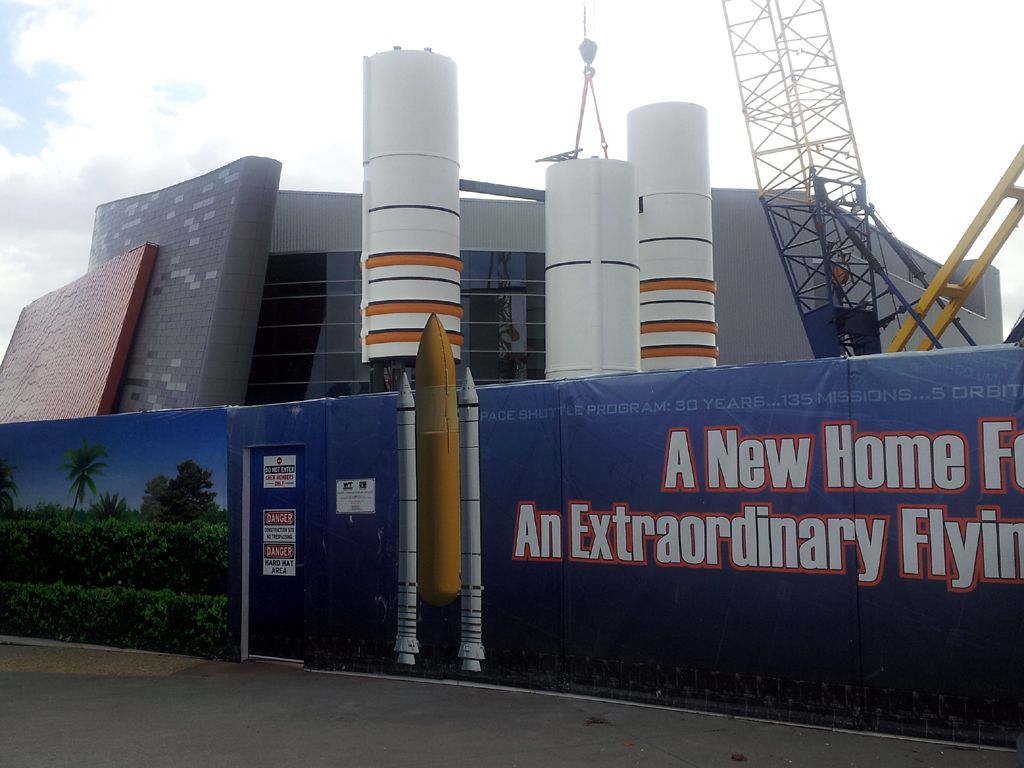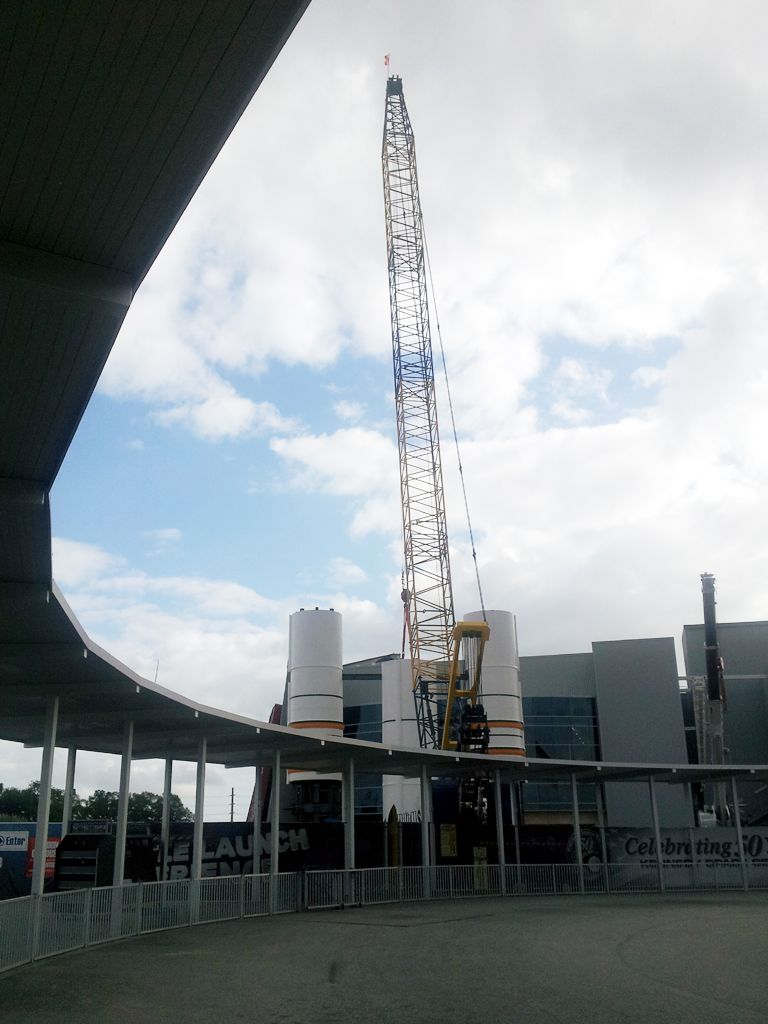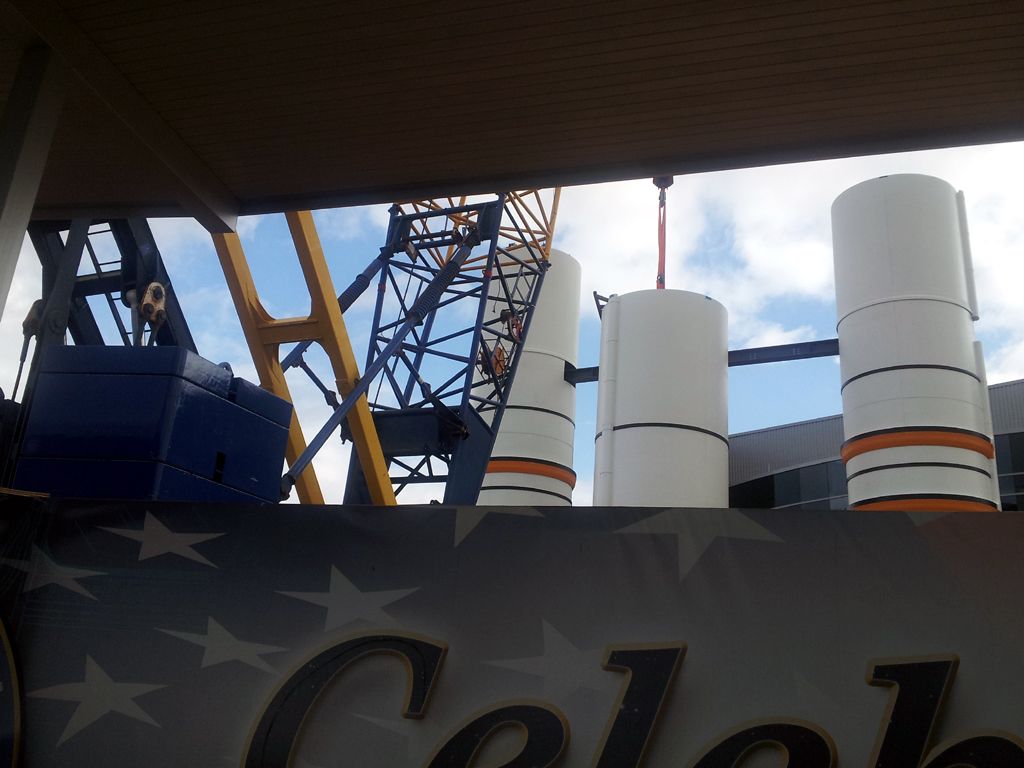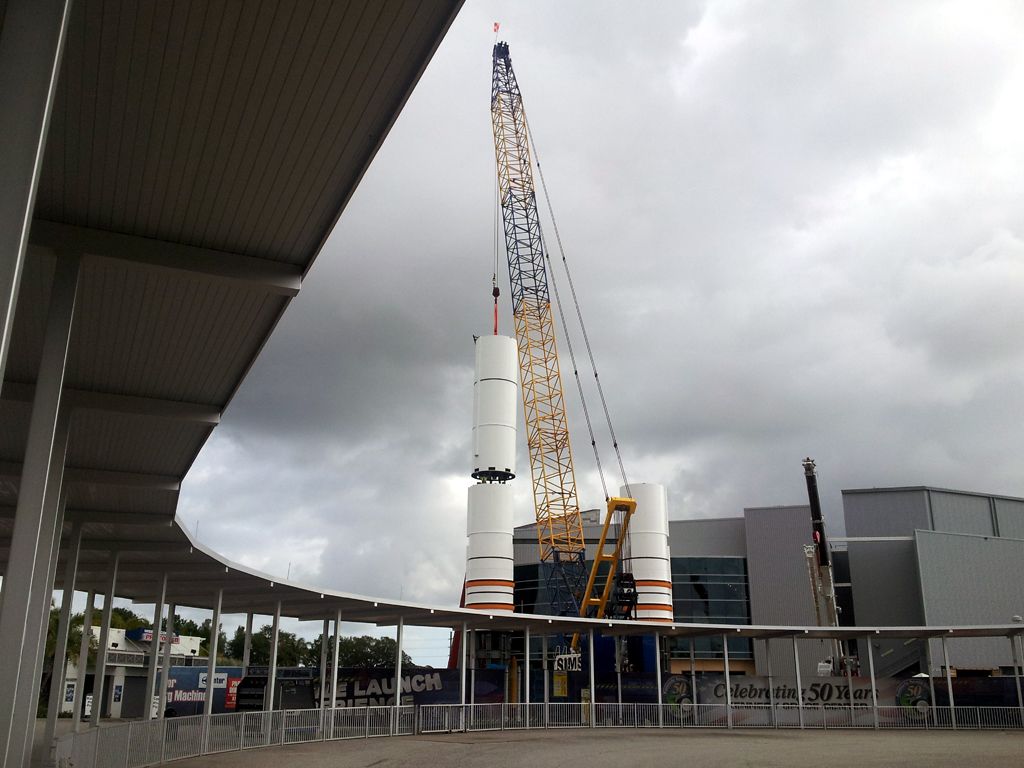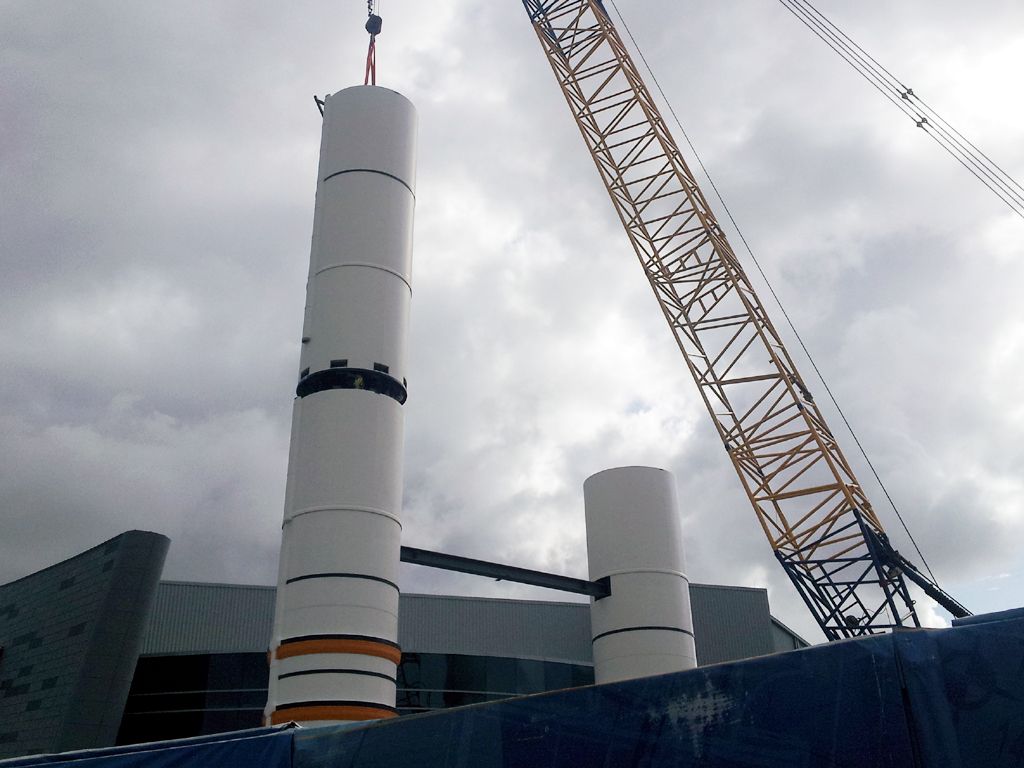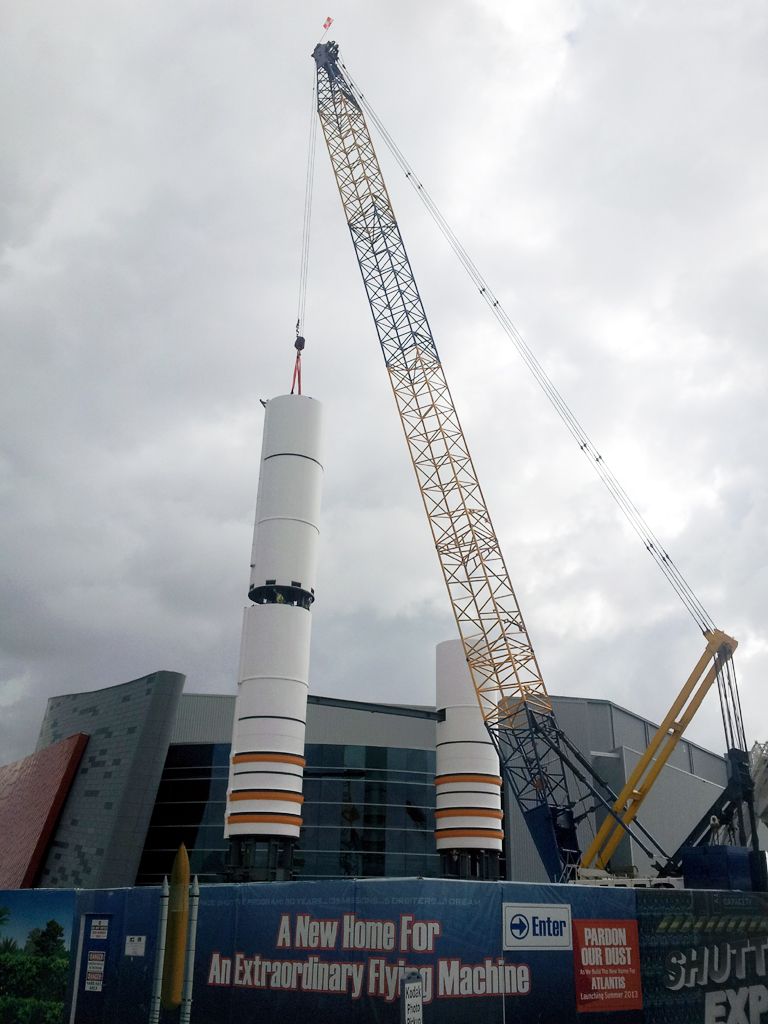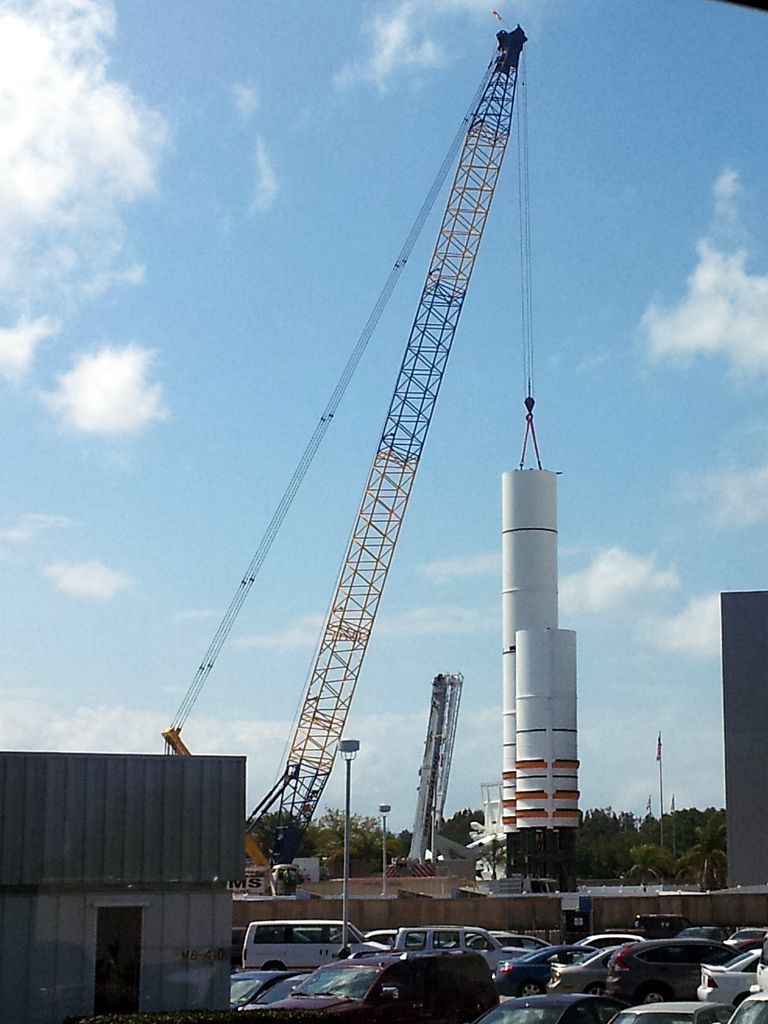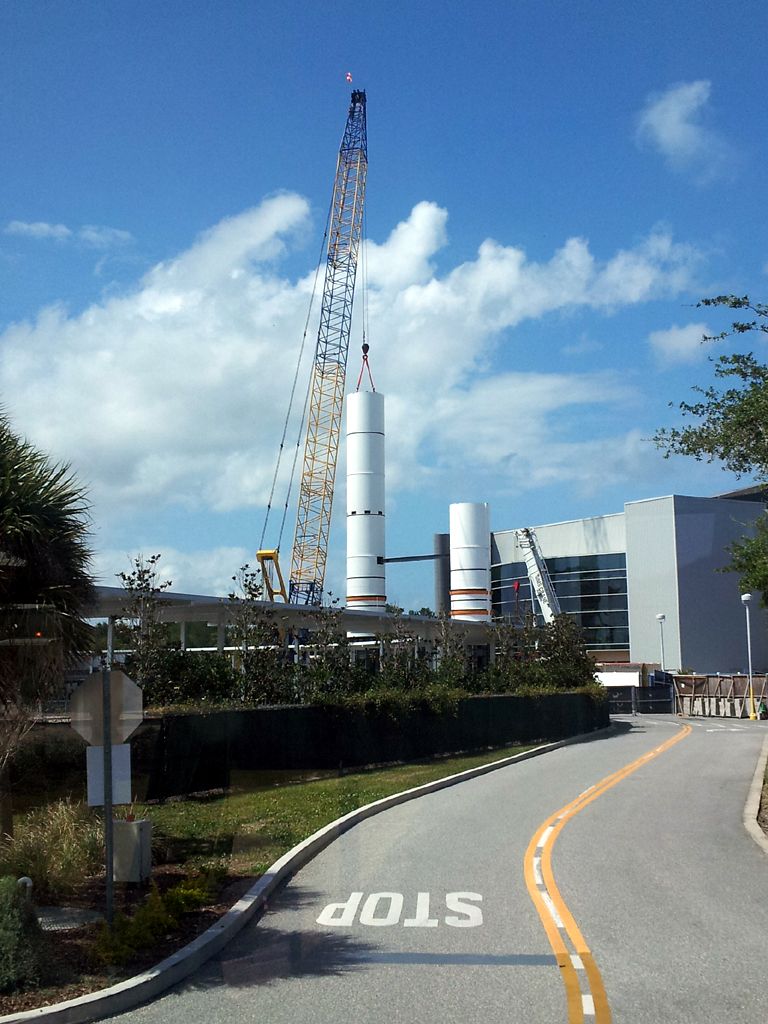 ---
UPDATE April 11, 2013 — KSCVC posted to YouTube this video of the SRB stacking and inside the Atlantis exhibit: