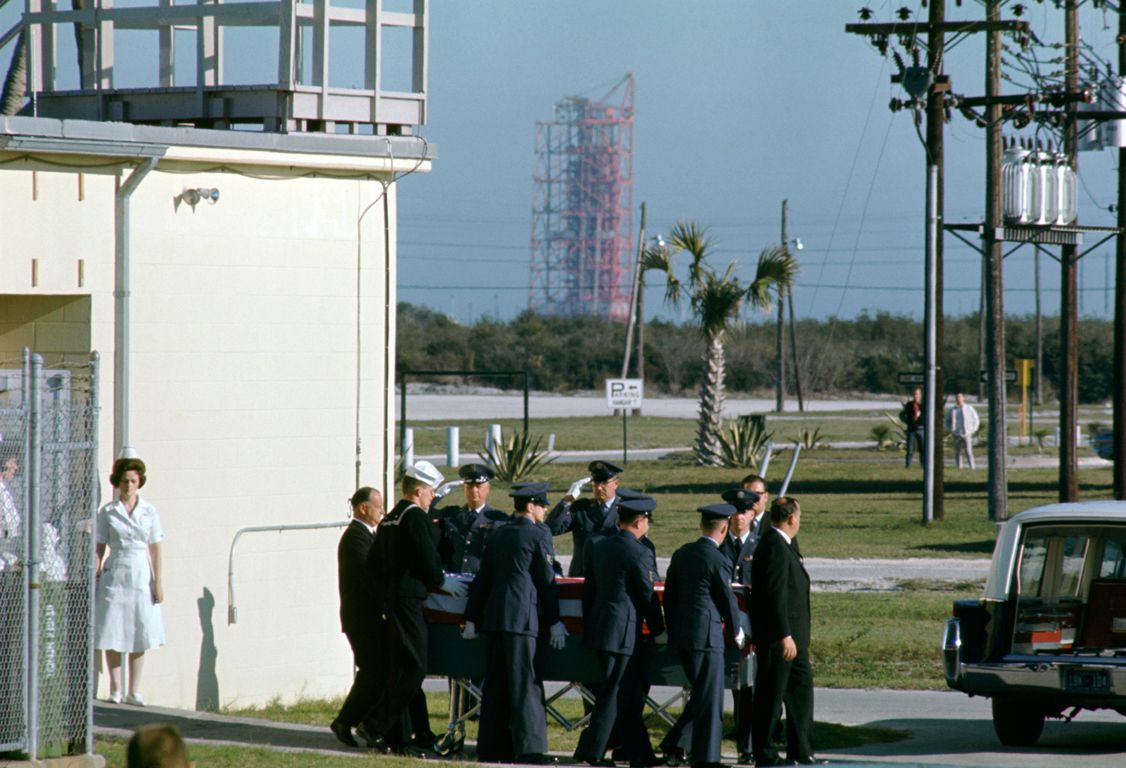 January 30, 1967 ... The bodies of the Apollo 1 astronauts leave the Bioastronautics Operational Support Unit for transport to Andrews Air Force Base. Original image source: NASA.
Yet another historic building at Cape Canaveral Air Force Station has fallen to the ages.
The Bioastronautics Operational Support Unit (BOSU), completed in February 1965, was a hospital and medical clinic for the base. It also housed the specially trained medics who were to recover astronauts from the launch pad during an emergency.
Click here to read this 2013 history of the BOSU.
Page 6 of that document relates what is arguably the most famous and tragic moment in the facility's history.
In January 1967, the BOSU supported its only emergency related to the U.S. Manned Space Program: the AS-204 Command Module fire at LC 34 that erupted during a simulation on January 27th. Just after midnight on January 28, the bodies of the three astronauts in the vehicle, Virgil I. "Gus" Grissom, Edward H. White II, and Roger B. Chaffee, were brought to the BOSU. Here, military doctors conducted a preliminary post-mortem examination of each, including physical, microscopic, radiographic, and toxicological examinations. In addition, twenty-seven members of the Pad Safety Crew, who had suffered smoke inhalation, contusions, and abrasions, were examined at the BOSU; two were kept overnight for observation.
Click here to see undated (apparently recent) images of the BOSU, inside and out.
The BOSU is now being demolished. I stopped by today to take photos of what's left.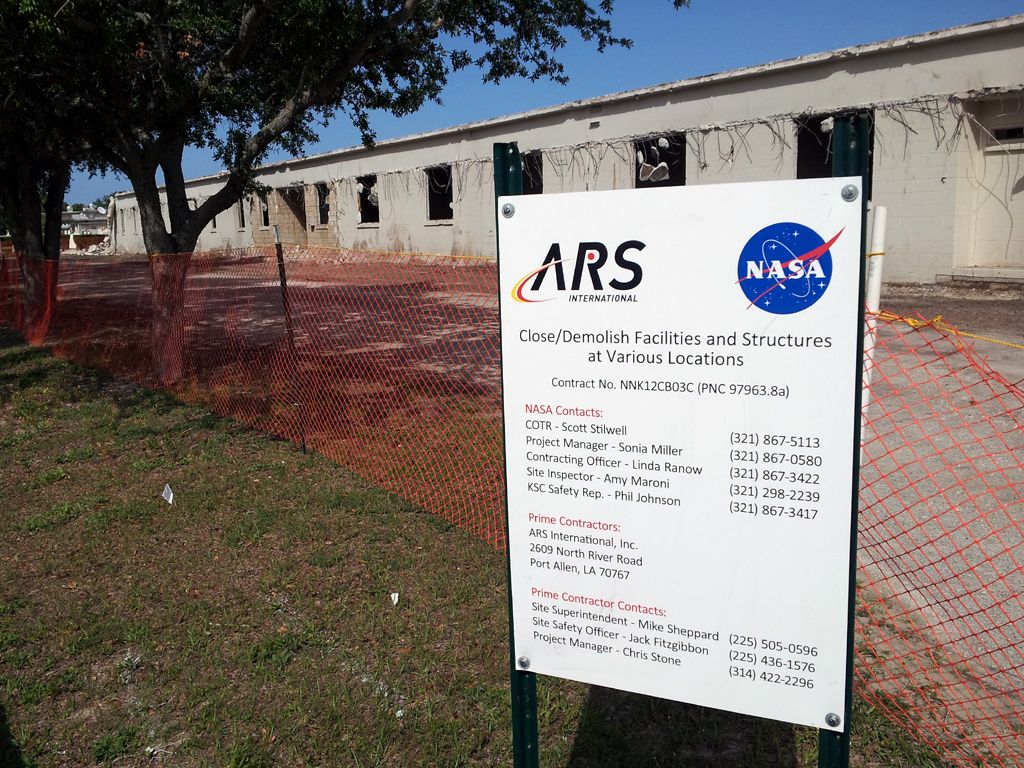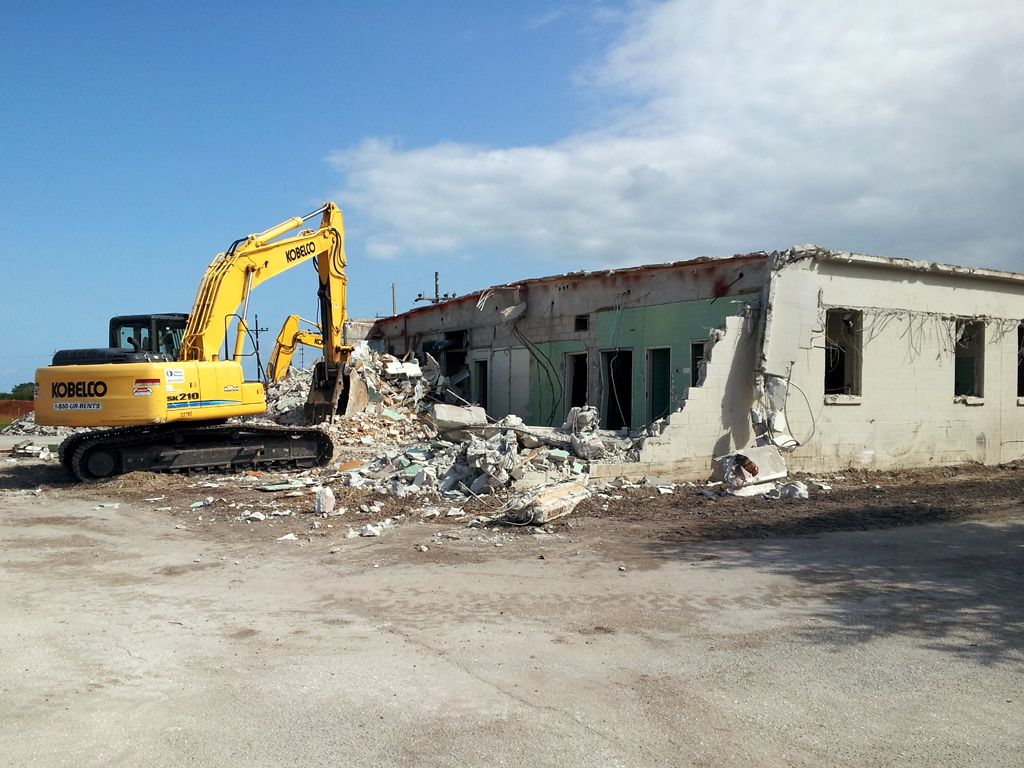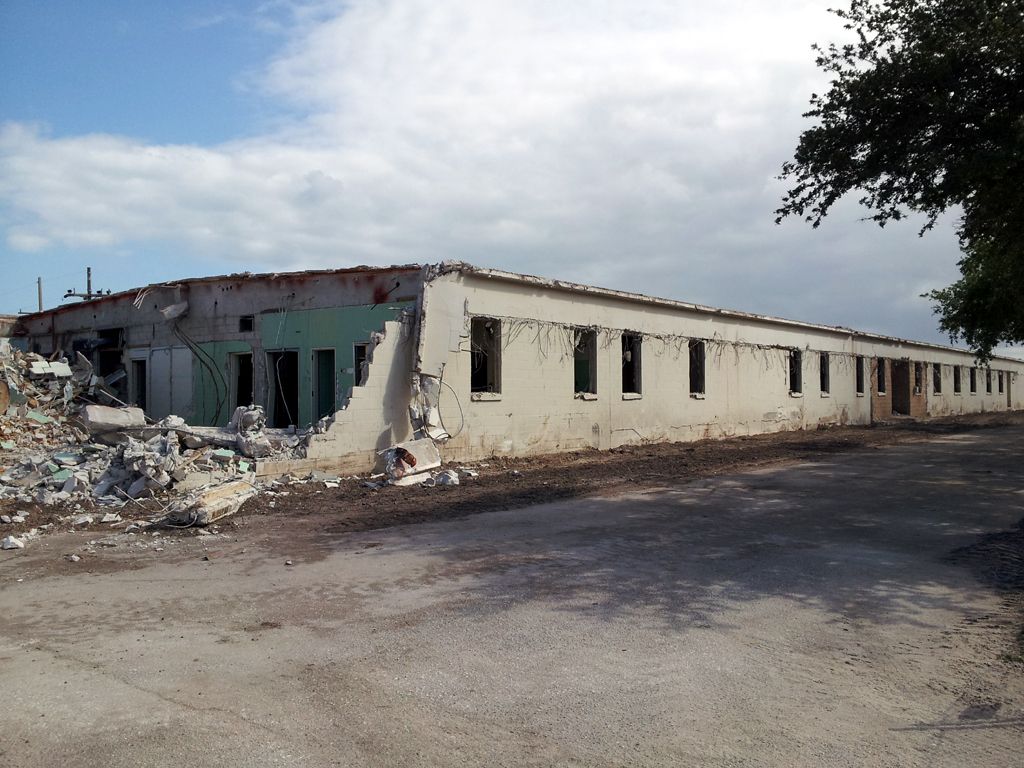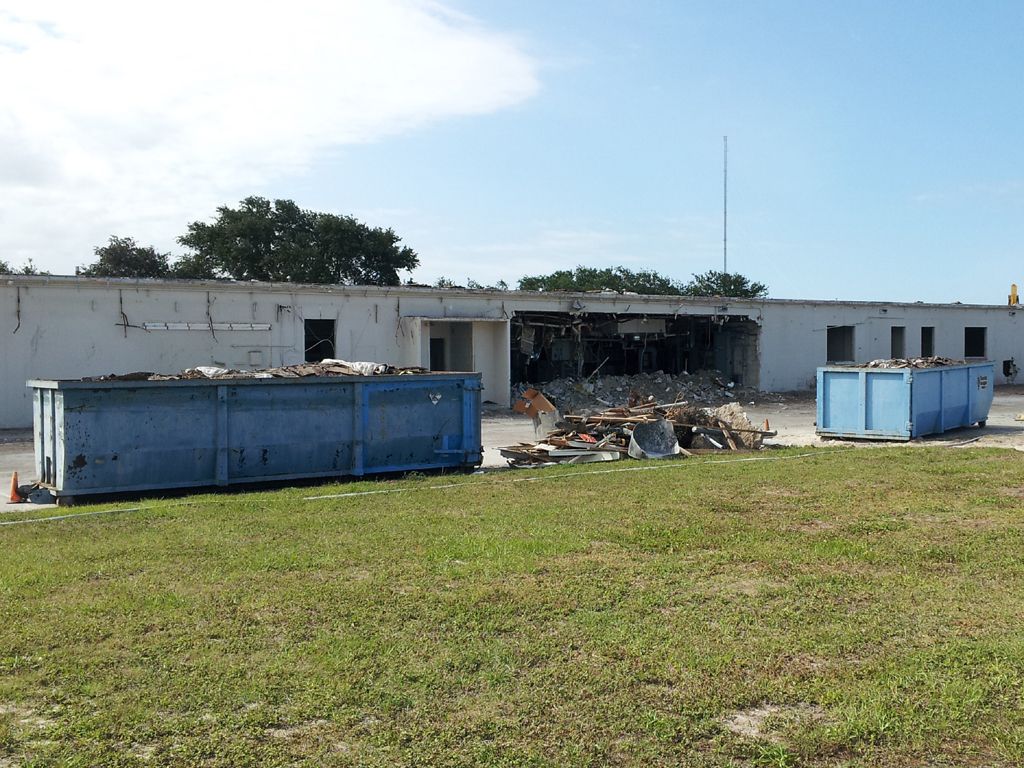 And here's another photo from January 30, 1967 of Gus Grissom's casket being moved into the hearse: