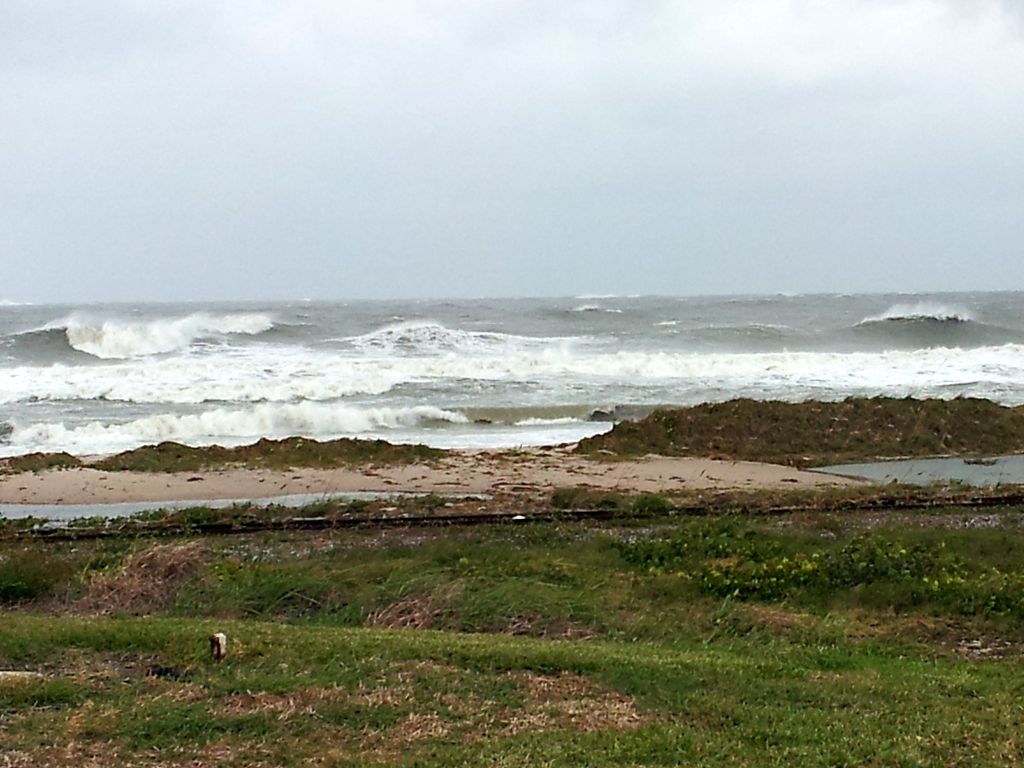 Dune erosion at Launch Complex 39 on October 27. Image source: SpaceKSC.com.
Last October, I posted before-and-after photos of beach erosion damage near Launch Complex 39 caused by Hurricane Sandy.
NASA sought funding from Congress to repair the damage before hurricane season, but Fox News and the New York Post — both owned by Rupert Murdoch — labelled it a "scam."
The smear campaign has failed, as Florida Today reports that Kennedy Space Center will get $2.85 million to repair the damage.
The project has yet to be put out to bid, according to KSC officials, but some work is expected to begin this summer, with most of the dune repair happening after this year's turtle nesting season.
"Some allowable activity will take place in August. The majority will occur after this year's turtle nesting season, which spans from May through October," Tracy Young, a KSC spokeswoman, said via ­e-mail.
Florida prohibits beach building during sea turtle nesting season, May 1 through the end of October. Although from Brevard County to Broward County, some beach construction activities are prohibited starting March 1, because sea turtles begin nesting there earlier.