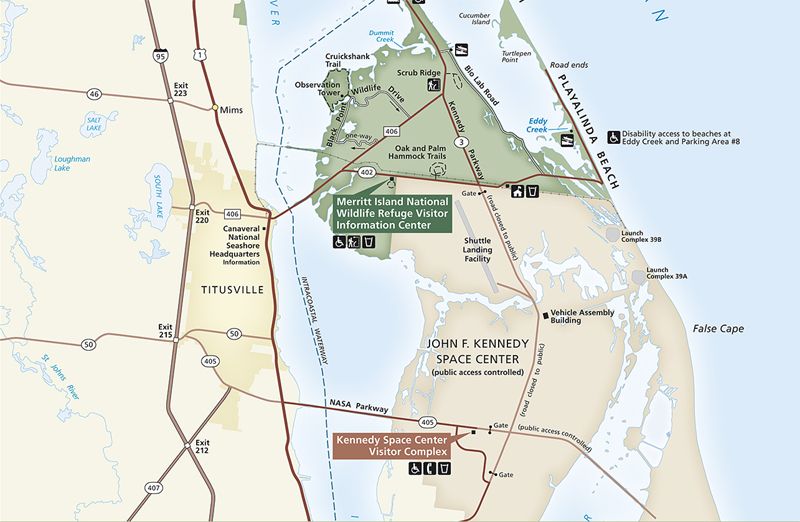 Access to Playalinda Beach is on State Route 402 through the Merritt Island National Wildlife Refuge. Click here for an interactive map. Image source: National Park Service.
Canaveral National Seashore is one of the hidden gems of the Space Coast.
It's not exactly a secret, but it seems that relatively few people make the effort to get there. You have to drive from the mainland to Merritt Island National Wildlife Refuge, then pay $5.00 per car to enter Canaveral National Seashore.
We drove today to the stretch of the Seashore just north of Kennedy Space Center's Launch Complex 39B. This shoreline is known as Playalinda Beach. You can walk south along the beach to the KSC border, where barbed wire and fencing block access. An armed guard in an observation tower assures you don't attempt to go any further.
We didn't have time to hit the beach, but we did stop briefly for photos which are below.