Click the arrow to watch video of a SpaceShipTwo debris field. Video source: CNN.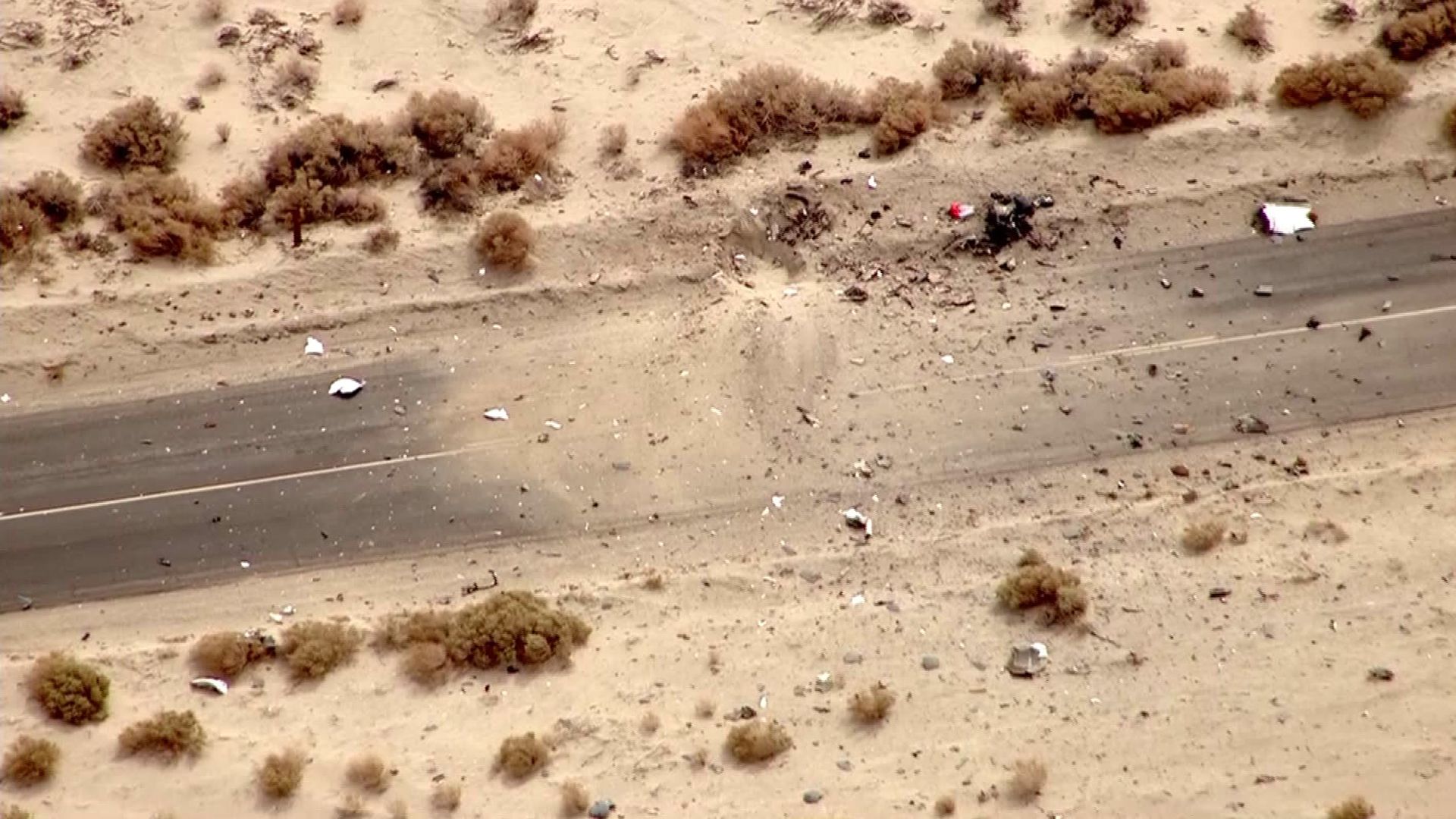 Aerial image of debris from a piece of SpaceShipTwo that landed near a highway. Image source: KTLA.
Three days after Orbital Sciences lost the Orb-3 Cygnus when its Antares rocket exploded, Virgin Galactic lost SpaceShipTwo, also known as VSS Enterprise, when its rocket engine exploded after drop from its mother ship.
CNN reports that one pilot is dead and one is badly injured. The test flight launched from the Mojave Air and Space Port.
The names of the pilots have not been released. In August 2013, Virgin Galactic announced the hiring of two pilots, one of whom was a former NASA Space Shuttle astronaut.
More information when available. A press conference is scheduled for 5:00 PM EDT.