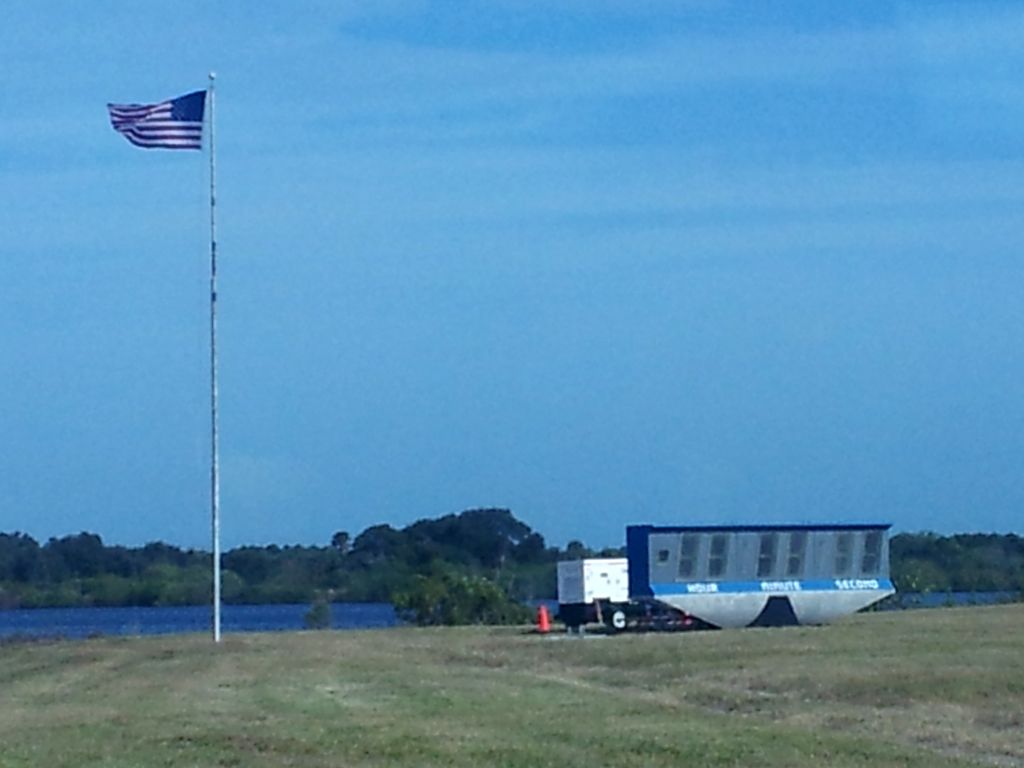 November 23, 2014 ... The last intact day for the countdown clock. Image credit: SpaceKSC.com.
After 45 years of service, NASA has dismantled the iconic countdown clock at the Kennedy Space Center press site.
According to CollectSPACE.com, the clock does not appear in archival footage until the Apollo 12 launch in November 1969.
According to Popular Mechanics:
It's easy to see the retirement of the 26 foot wide clock — which premiered at the Apollo 12 moon landing launch in 1969 — as yet another sign of the changing times. With the cancellation of the space shuttle program, the clock's last countdown was actually for a SpaceX resupply mission to the International Space Station.
But resist the temptation to wax nostalgic. NASA is spending $280,000 on a new, modern upgrade — which was direly needed. Not only was the clock falling into disarray, but repairs were becoming prohibitively expensive for the clock's antiquated technology (keep in mind, the clock was still using 40 watt bulbs for its digital display).
The clock eventually will go on display at the Kennedy Space Center Visitor Complex, although a location is yet to be determined. KSCVC will assume the burden of maintaining the aged technology, or replacing it with new electronics to simulate the old countdown.
A May 2013 NASA video documenting the countdown clock.
Below are NASA media photos of the clock being dismantled on November 24.