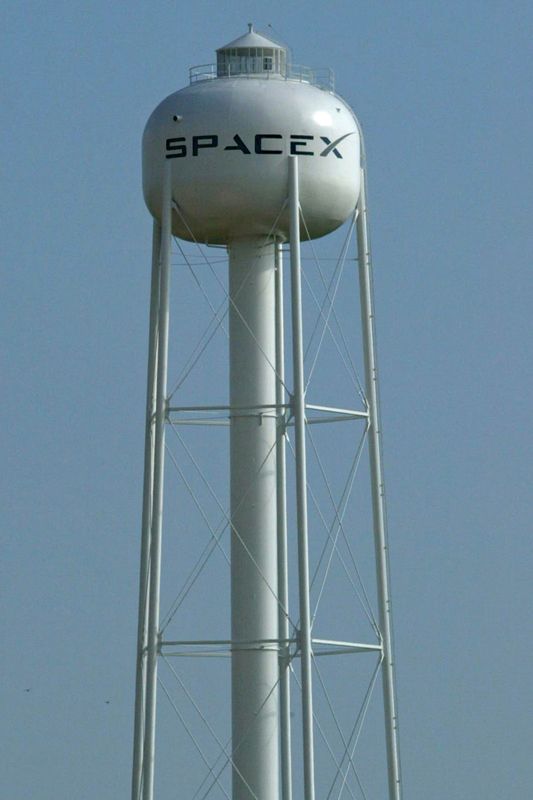 Click an image to view it at a higher resolution. All images in this article are copyright © 2015 Stephen C. Smith. Use elsewhere is permitted if credit is given to SpaceKSC.com.
It's been six weeks since my last trip to photograph the renovations at Pad 39A.
SpaceX has added doors to both ends of its horizontal integration hangar. The SpaceX logo now adorns the newly repainted water tank. Work continues above and inside the flame duct.
Below are the latest images, but here are the links to the images from earlier this year:
Going Up, Part 2 (February 24)