A NASA film profiling the Boeing CST-100 Starliner. Video source: NASAKennedy YouTube channel.
Boeing held a ceremony September 4 at their Kennedy Space Center commercial crew hangar to formally open the facility and reveal that their CST-100 capsule will be known as Starliner.
Florida Today space journalist James Dean reports:
Boeing on Friday unveiled the new name for the capsule it is developing to fly crews to the International Space Station, during a "grand opening" ceremony for the renovated former shuttle facilities at KSC where the spacecraft will be assembled.
The "Starliner" name, echoing Boeing's new Dreamliner jet, links the company's pursuit of success in commercial spaceflight to its century of experience in commercial aviation.
"For about 50 of those 100 years, we've been involved in the nation's space program," said Boeing CEO Dennis Muilenburg. "There's nothing we do that's more inspiring to the next generation of scientists and engineers and aerospace workers than the work we do in human spaceflight."
It should be noted that Boeing counts in their "involvement&Rdquo; NASA contracts held by aerospace companies they acquired over the years, such as Rockwell, North American Aviation, and McDonnell Douglas.
The one-hour ceremony held September 4 as telecast live by NASA TV. Video source: NASA YouTube channel.
Discussed during the event was the need for a service tower at Launch Complex 41, where the United Launch Alliance Atlas V will launch the CST-100. Boeing officials stated the segments are here now awaiting assembly at the pad.
While driving around the Cape today on business, I spotted the segments stored in a field near the Atlas V Spaceflight Operations Center (ASOC) on Titan III Road. Photos are below. (Photo credit: SpaceKSC.com.)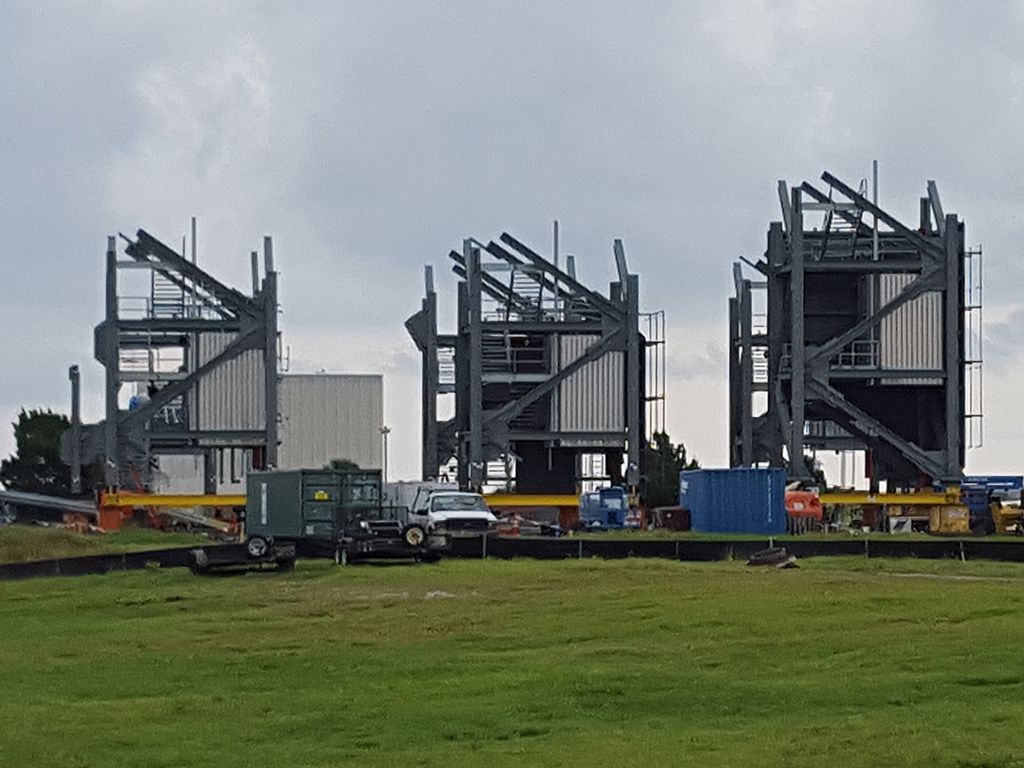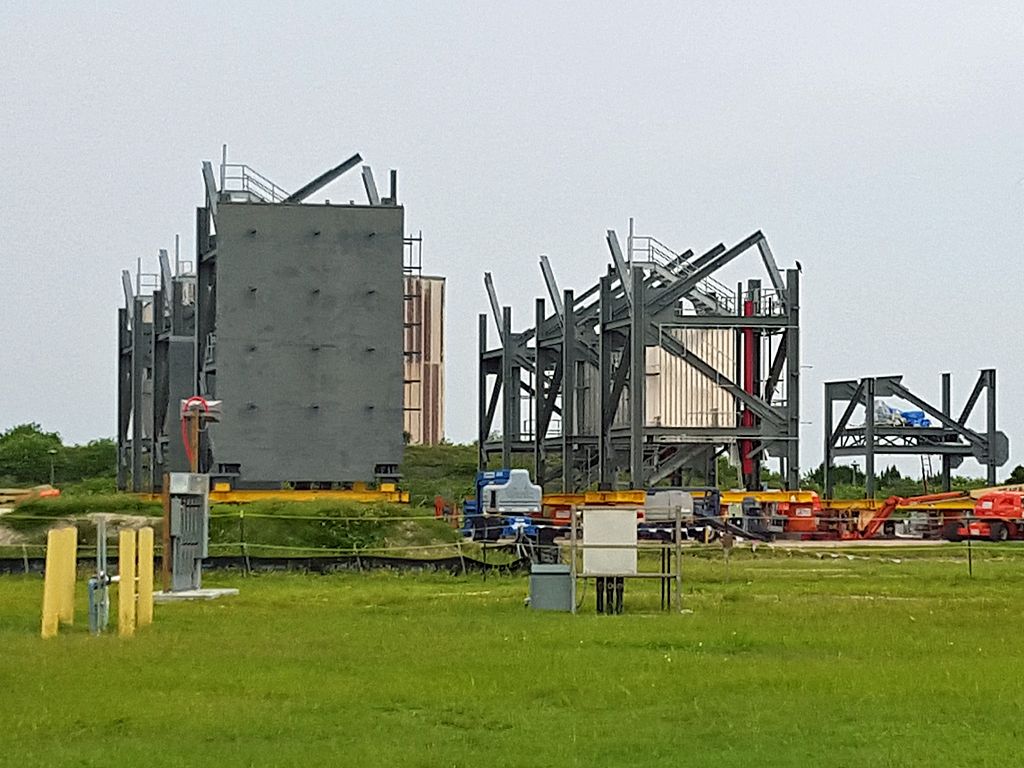 ---
UPDATE September 8, 2015 — Boeing has posted a couple videos related to their commercial spaceflight operations.
A video of the crew access tower segments currently across from ASOC. Video source: Boeing press release.
An overview of the newly opened Commercial Crew and Cargo Processing Facility, of C3PF. Video source: Boeing YouTube channel.