I'm in Southern California for a few days reliving my thrilling days of yesteryear.
Realizing an opportunity, I visited in one day all three companies associated with entrepreneur Elon Musk.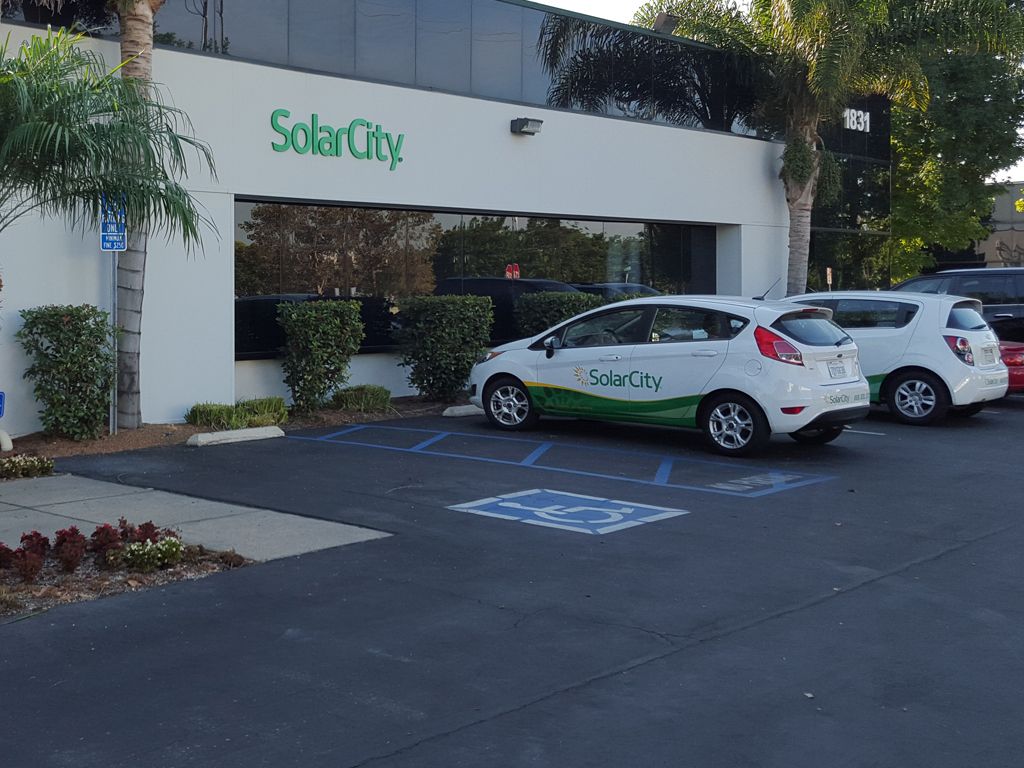 The Solar City field office in Santa Ana. Image source: SpaceKSC.com
I began with the SolarCity field office in Santa Ana. The address was listed on the SolarCity web site as a regional office. I walked in the door and found it's just a light industrial facility with a secretary and some cubicles, not a public operation. But they humored me, let me take a couple photos and gave me some literature.
The Tesla Motors store in The Shops at Mission Viejo. Image source: SpaceKSC.com.
Then it was on to the Tesla Motors store on the upper level of The Shops at Mission Viejo. The community is upscale, which is a polite way of saying it has a lot of image-conscious people with a lot of disposable money. Exactly the kind of people who'd drive a Tesla.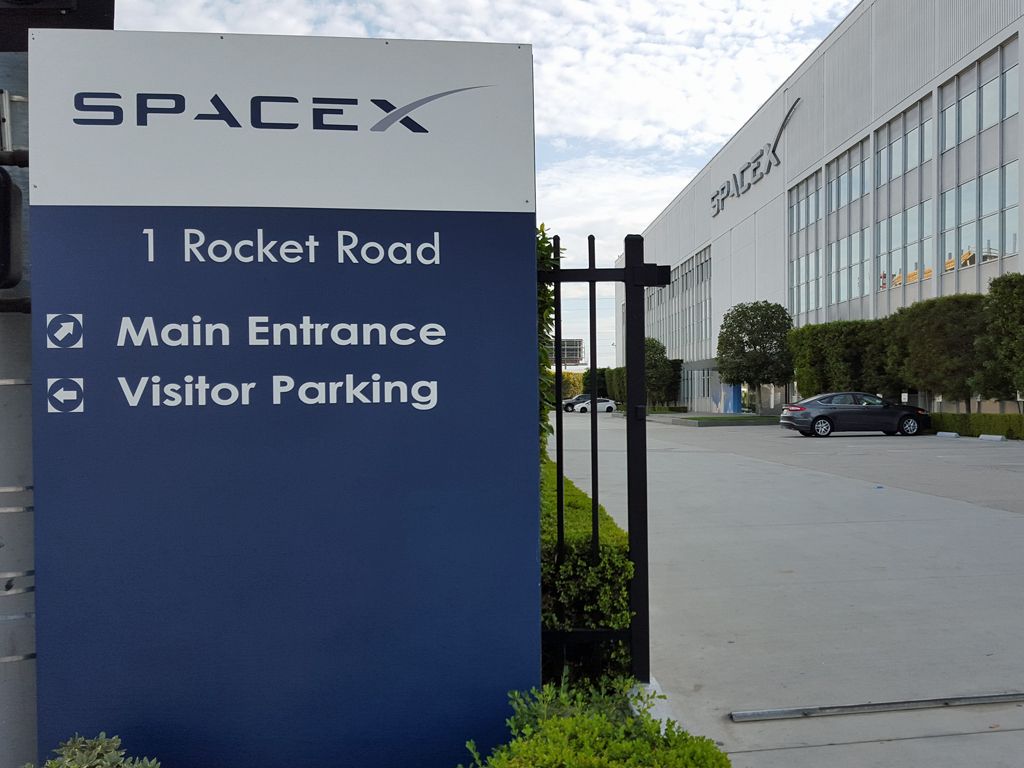 The SpaceX corporate headquaters in Hawthorne. Image source: SpaceKSC.com.
Valhalla was a visit and tour of the SpaceX corporate headquarters in Hawthorne.
A SpaceX friend arranged the tour. To enter the facility, you sign a non-disclosure agreement and have a picture taken of yourself. No photos are allowed inside, but to be honest I really didn't see much different from what you've seen on YouTube of Elon Musk and others walking us through the factory floor.
The tour was at 6:30 PM on a Friday evening. It was very busy; apparently they're 24/7.
I thought of Elon's critics who a few years ago dismissed him as a "hobbyist." How ludicrous they seemed now as I watched hundreds of people working at warp speed.
Which reminds me ... Despite the NDA, I will confirm that I saw no dilithium crystals.
Other than Elon, I wonder if anyone else has ever visited operations of all three companies in one day.