On May 29, the Kennedy Space Center Visitor Complex broke ground on a new U.S. Astronaut Hall of Fame exhibit, to be located at the current Early Space Exploration exhibit.
The below October 10 photos show a construction fence has gone up around Early Space Exploration. It is no longer accessible to the public. According to the sign, the new exhibit opens in Fall 2016.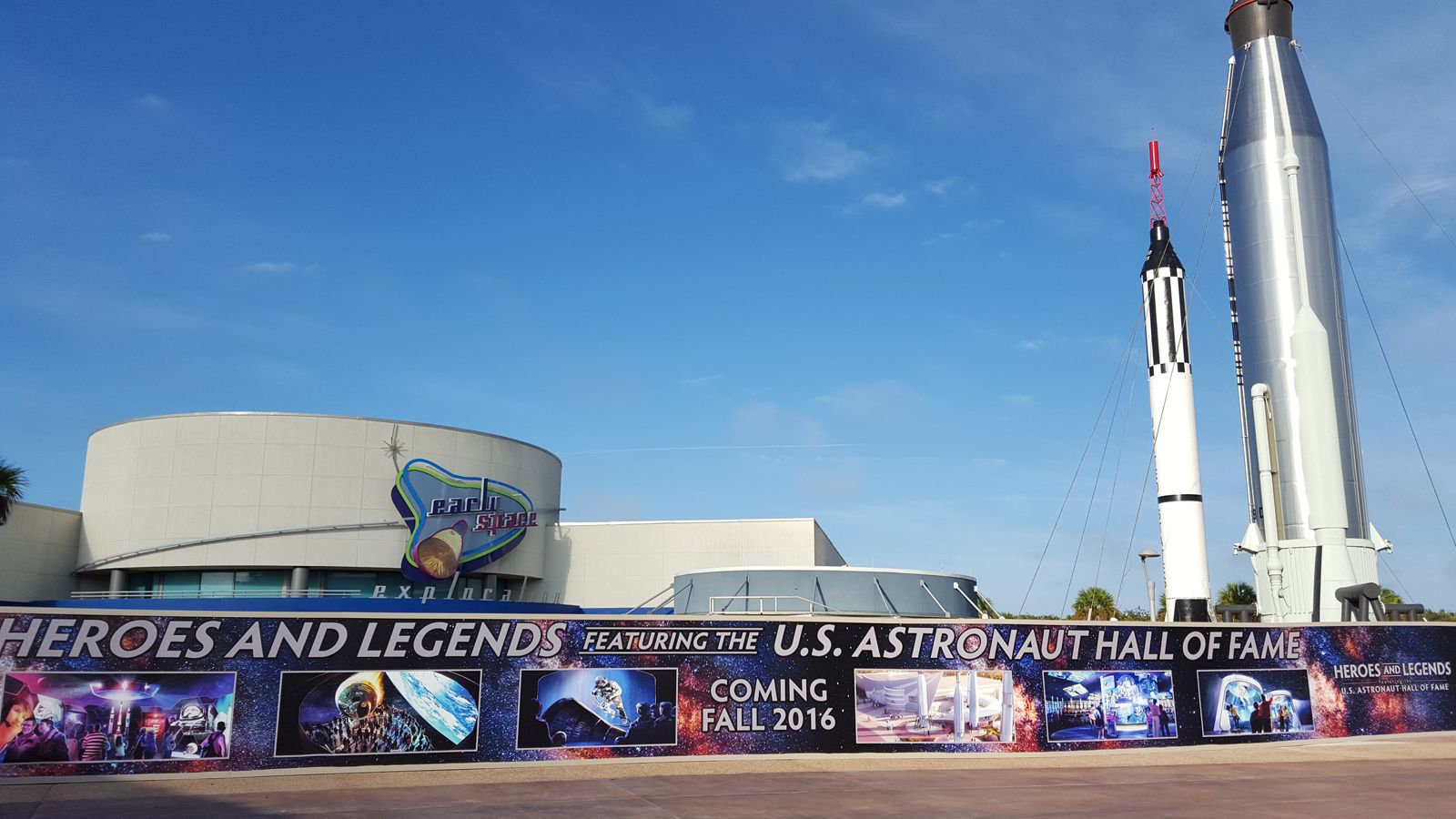 Images source: SpaceKSC.com.