On October 16-17, the Kennedy Space Center Visitor Complex hosted its first Innovation Expo.
Below are photos with random comments, if any.
All images are copyright © 2015 SpaceKSC.com. You may use elsewhere if appropriate credit is given.
---
NewSpace
For me, the presence of commercial crew and cargo vendors was my primary interest.
SpaceX had a minimal presence, apparently because the decision was made at the last minute to participate.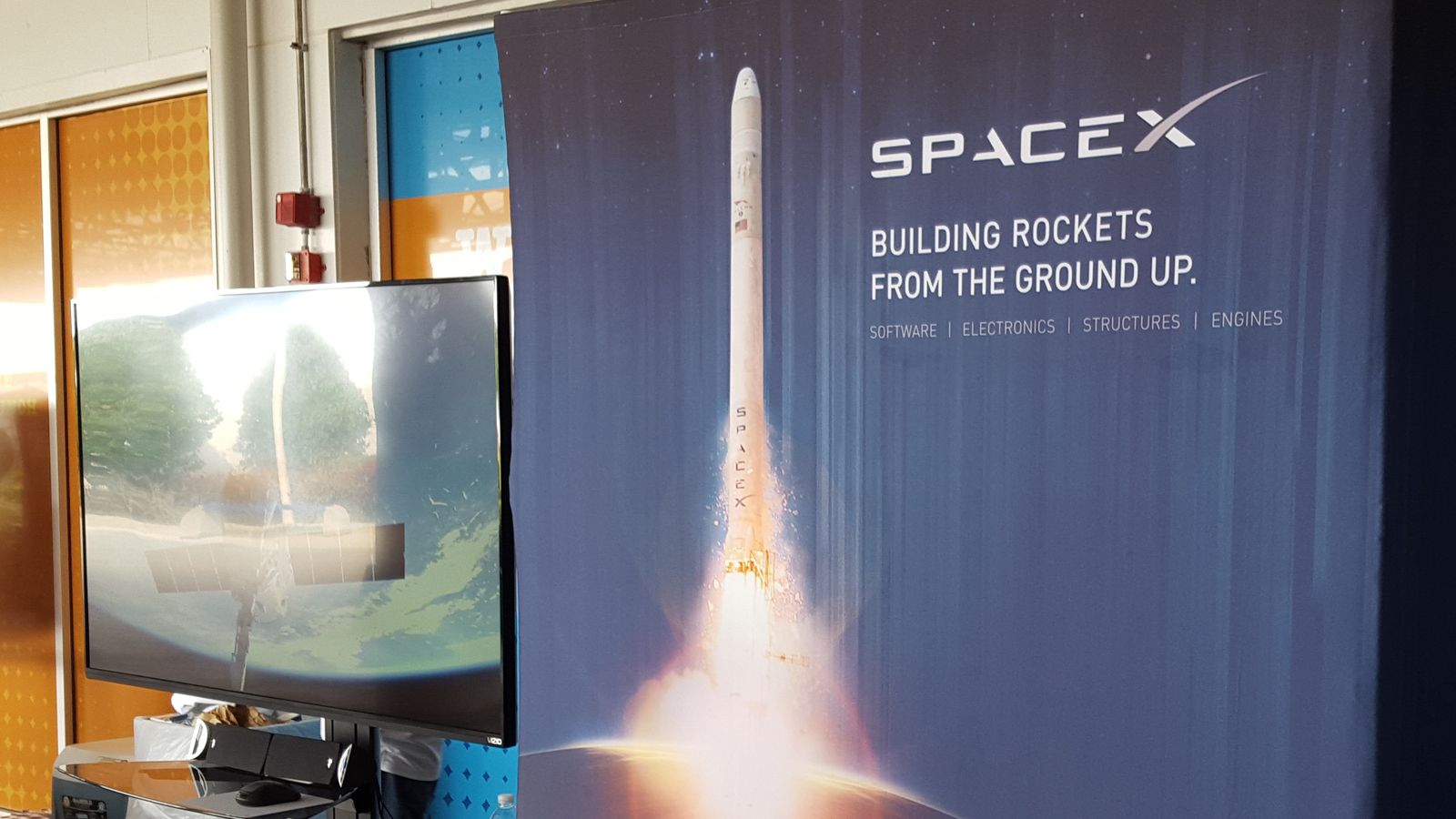 Boeing was handing out foam CST-100 Starliner miniatures.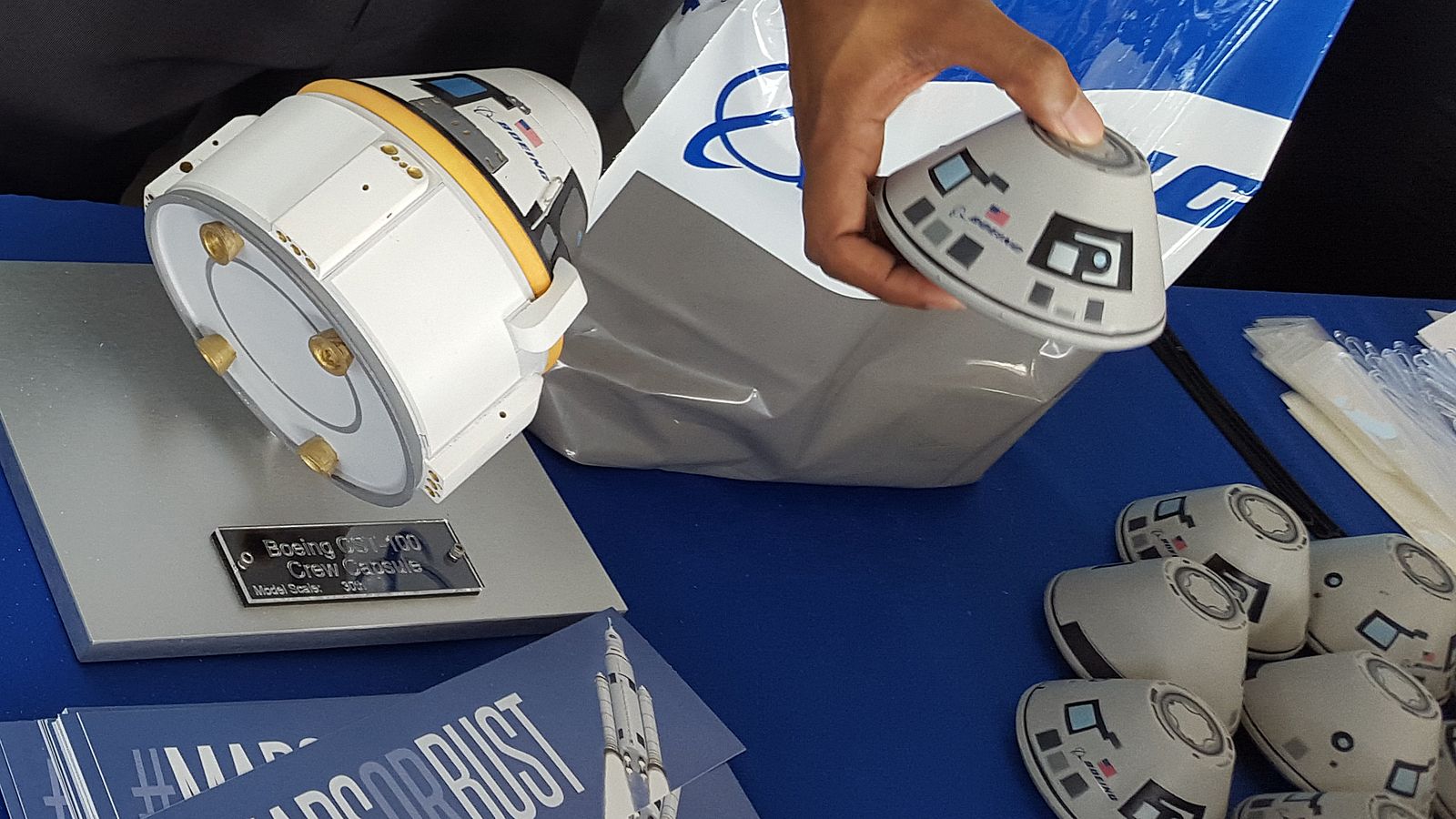 It should be noted that Boeing pulled up stakes after the first day. SpaceX shifted over to the Boeing spot on the second day.
Sierra Nevada had a major presence, promoting the use of Dream Chaser for commercial cargo. Former NASA astronaut Lee Archambault was at the table on the first day; Archambault joined SNC in 2013.
In chatting with the SNC folks, I had the impression that SNC has decided that commercial cargo is its last chance for a NASA contract. NASA is scheduled to announce its next round of cargo contracts on November 5.
Although SNC has development deals with the European Space Agency and the Japanese Aerospace Exploration Agency, the failure to obtain a U.S. government contract would be a serious blow to the Dream Chaser program. SNC still has a commercial crew agreement for NASA to help with a crewed version of Dream Chaser, although no government seed money will be provided.
Just my guess, but I suspect NASA may choose to give Dream Chaser one or two cargo flights towards the end of the decade. With SpaceX and Orbital ATK established as cargo delivery companies, it's in NASA's interests to grow their list of available vendors. Dream Chaser has the potential to return ISS cargo to any runway that can handle a 737, according to an SNC representative at the event. That versatility may be worth the investment.
SNC had a custom model available of the cargo Dream Chaser, along with an older and larger model of the crew version.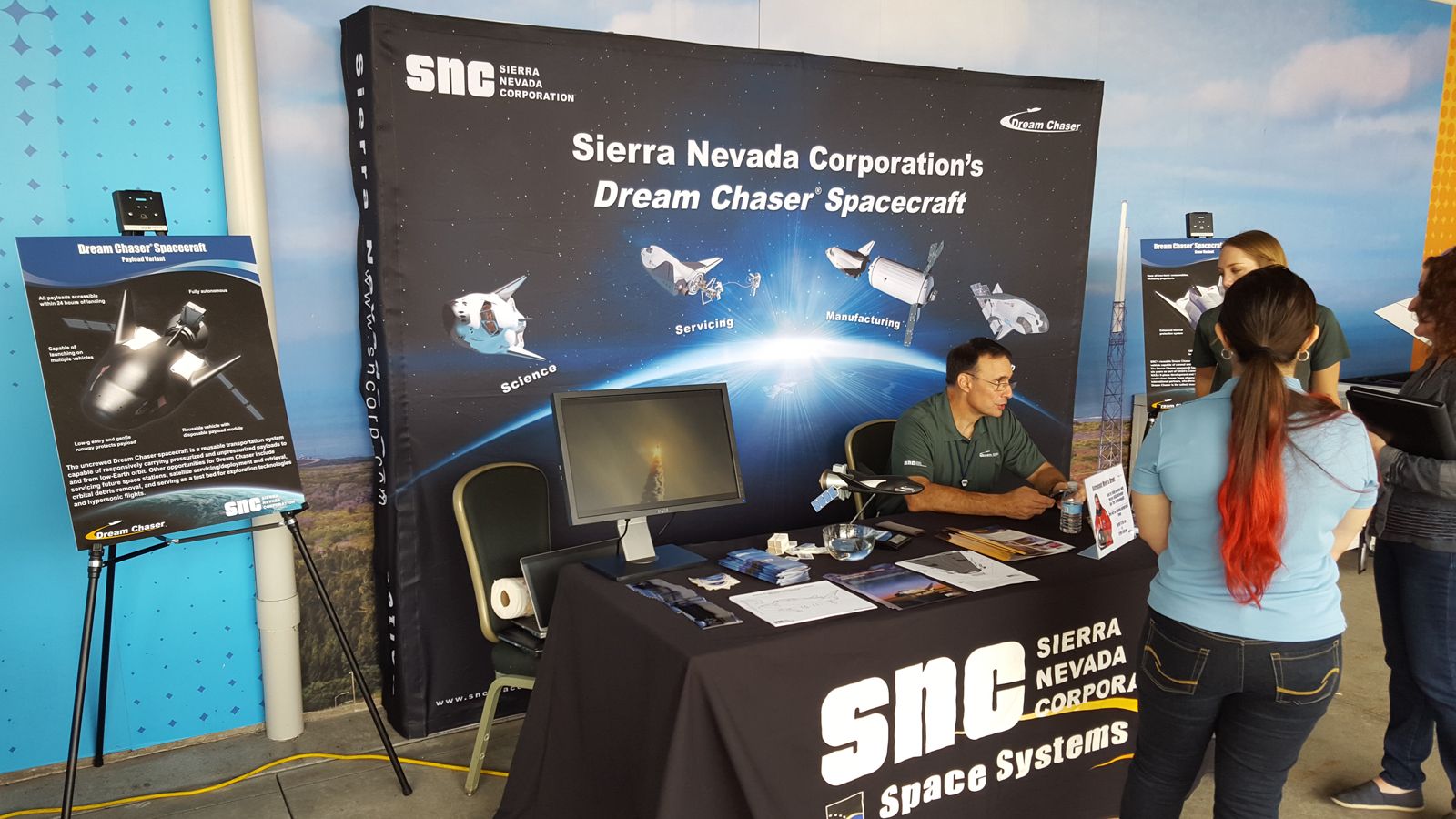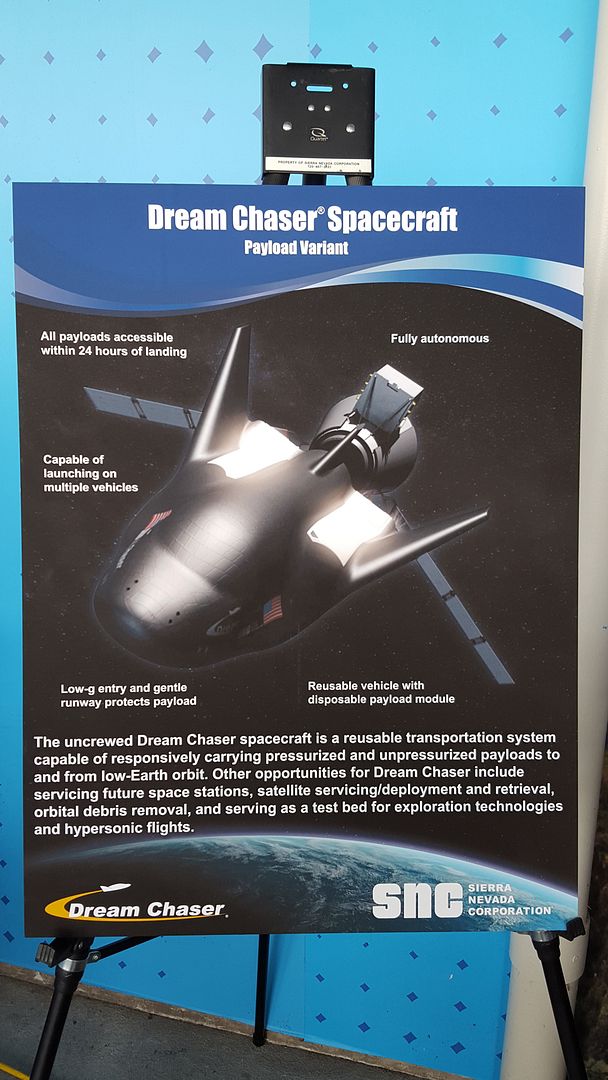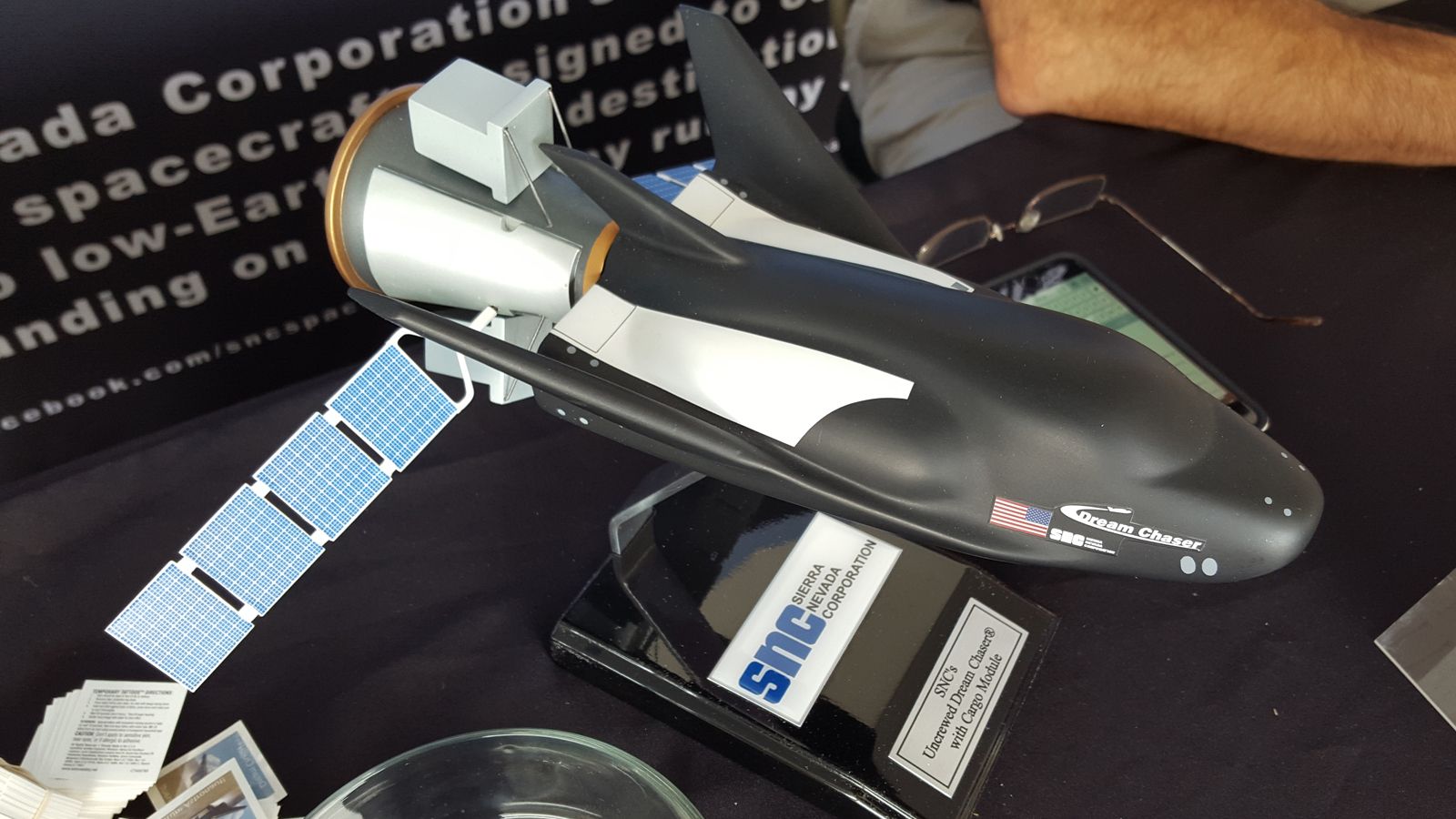 United Launch Alliance had a model of the service tower currently being erected at the Cape's Launch Complex 41. It will service the Boeing CST-100 atop the ULA Atlas V, and possibly the SNC Dream Chaser. An SNC rep told me that the Dream Chaser test flight in November 2016 was contingent on winning a commercial crew contract; they've decided not to proceed with this test flight. I have to wonder if their thinking might change again if they win a cargo contract.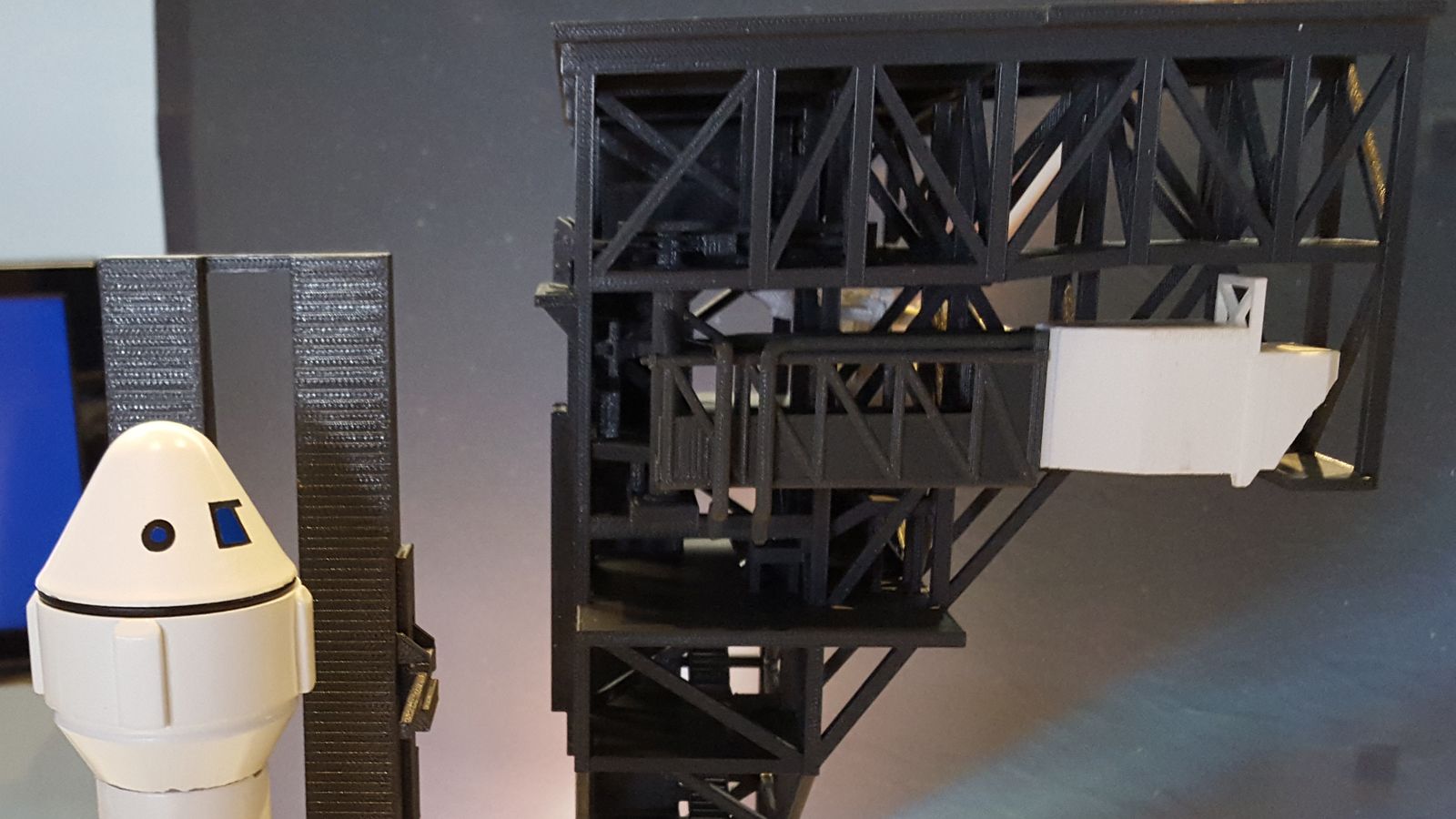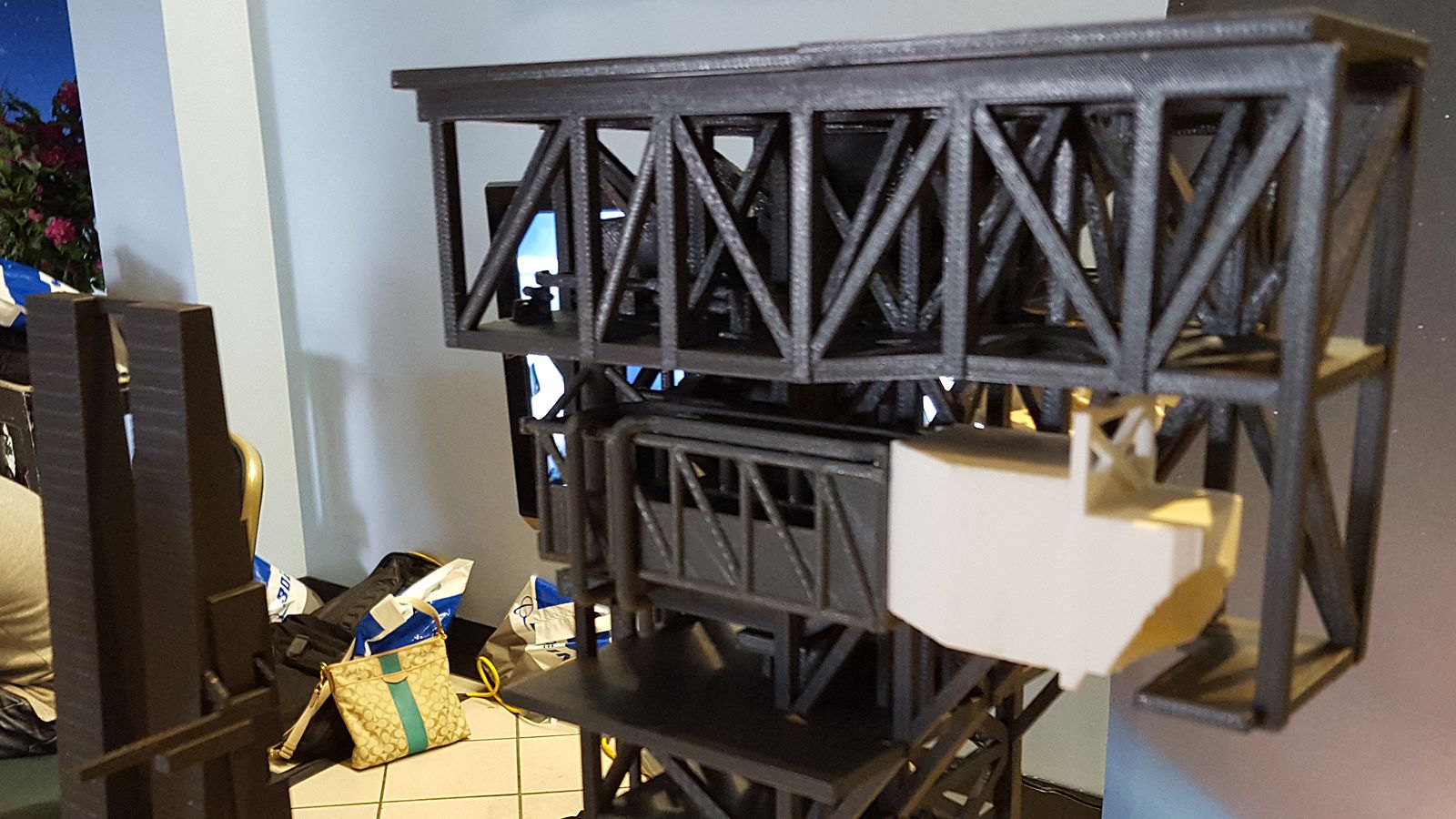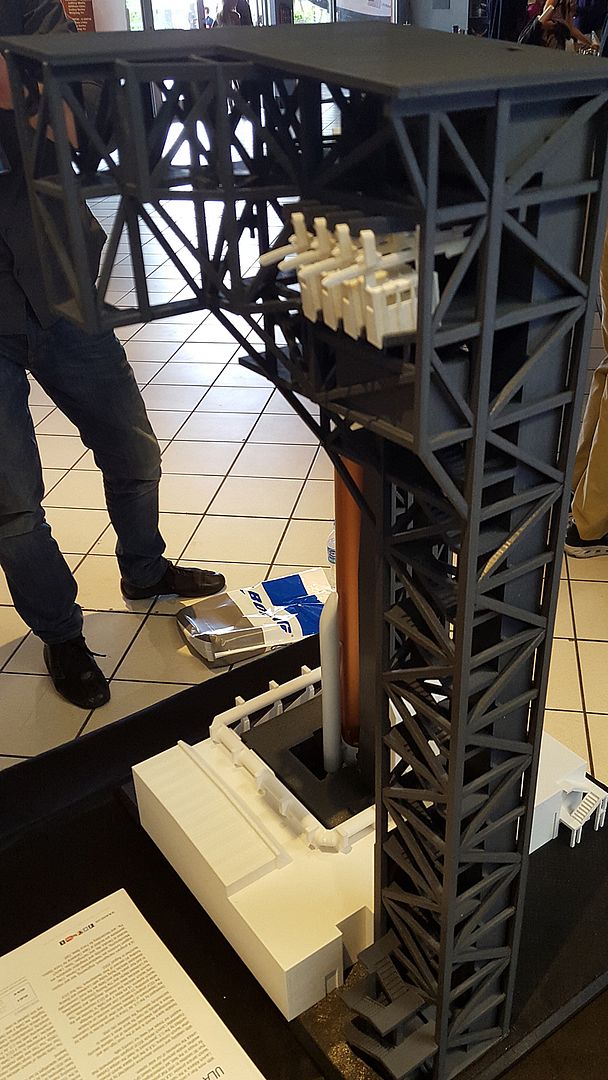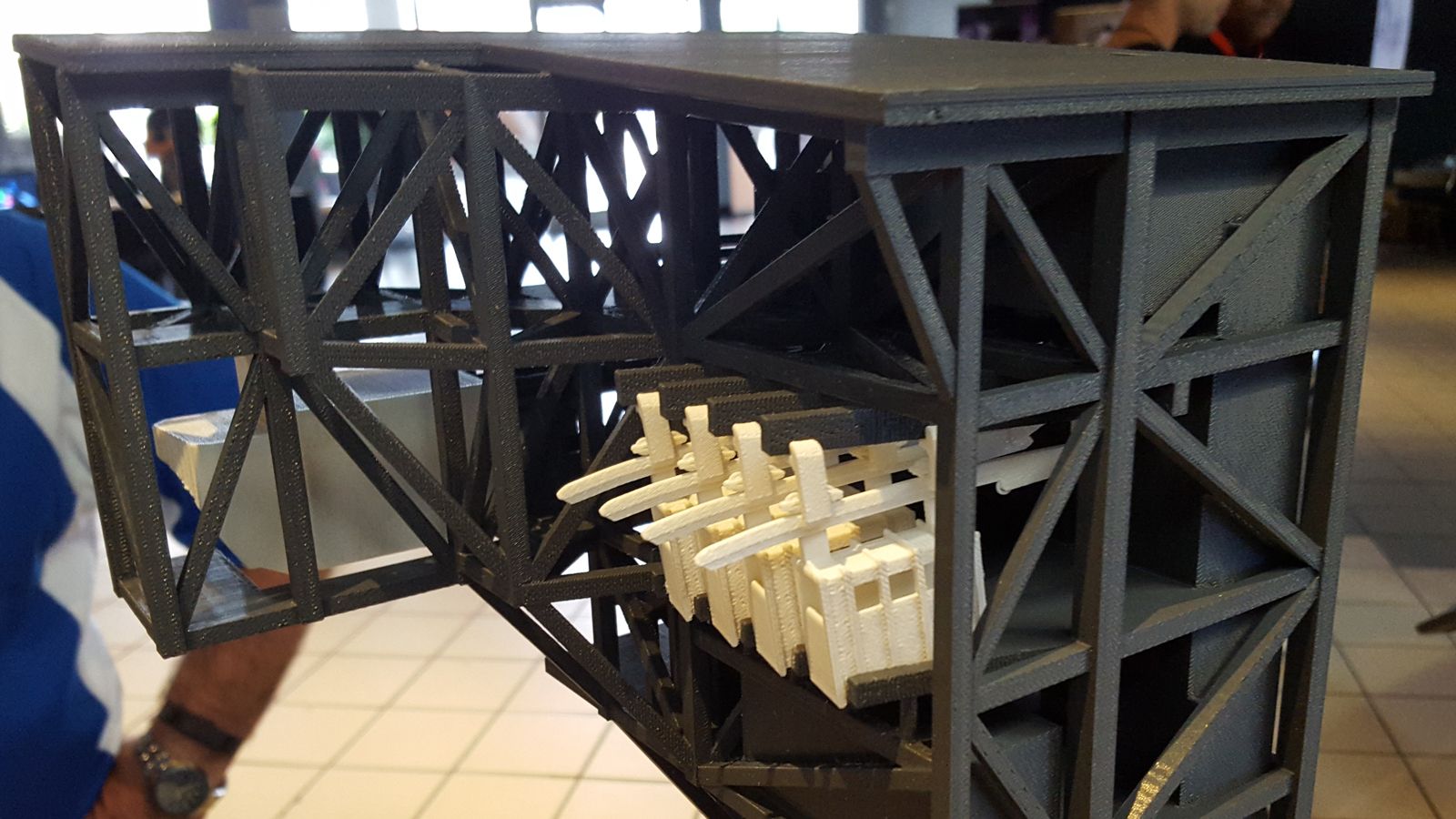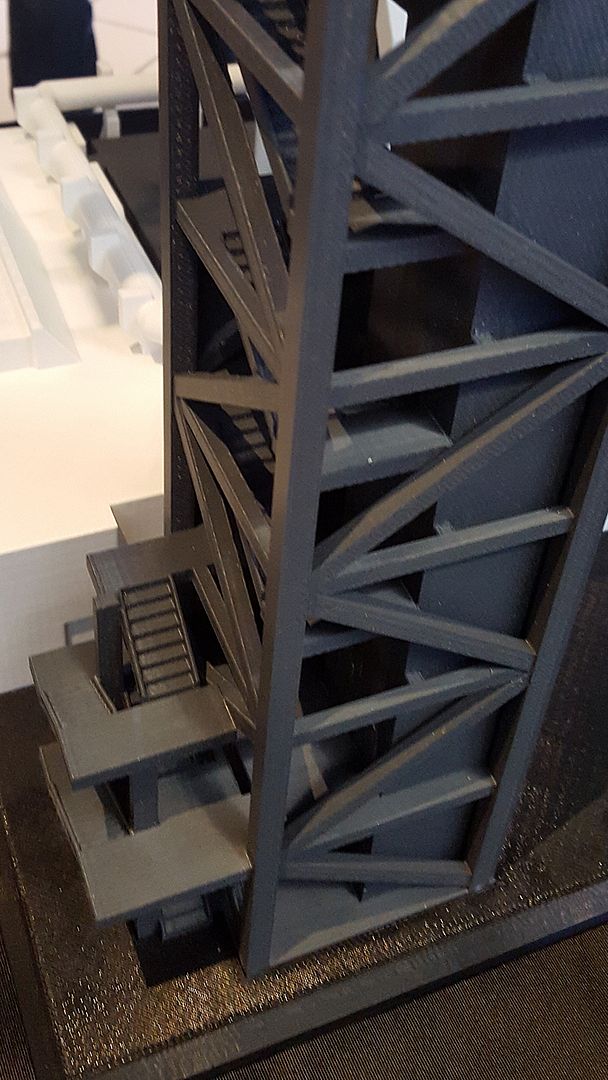 NASA had its own commercial crew display in an area separate from the NewSpace vendors.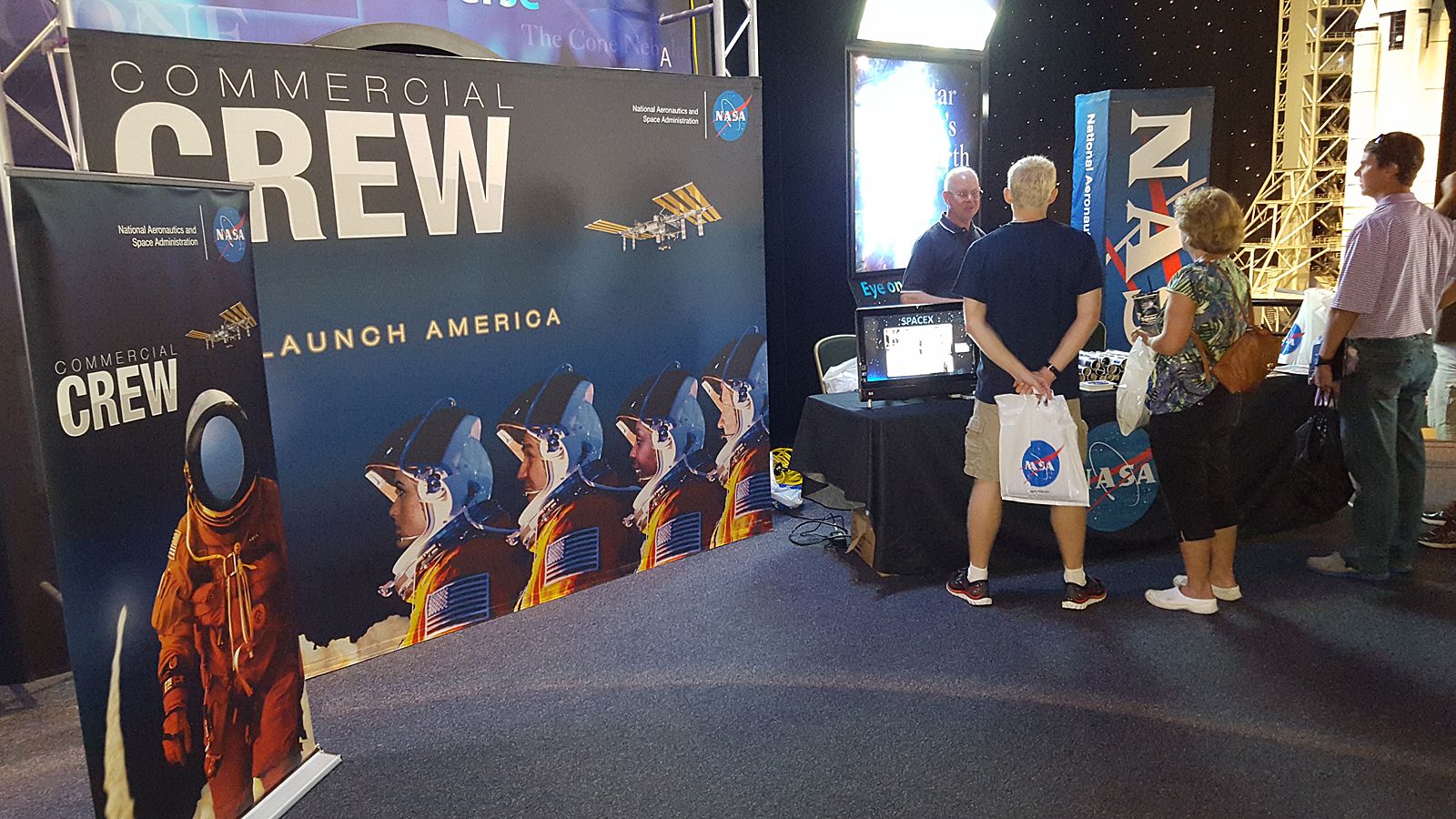 ---
International Space Station
NASA lost its first International Docking Adapter when the SpaceX Falcon 9 exploded after launch on June 28. A spare is currently being built at Johnson Space Center, but Boeing provided this mockup for inspection.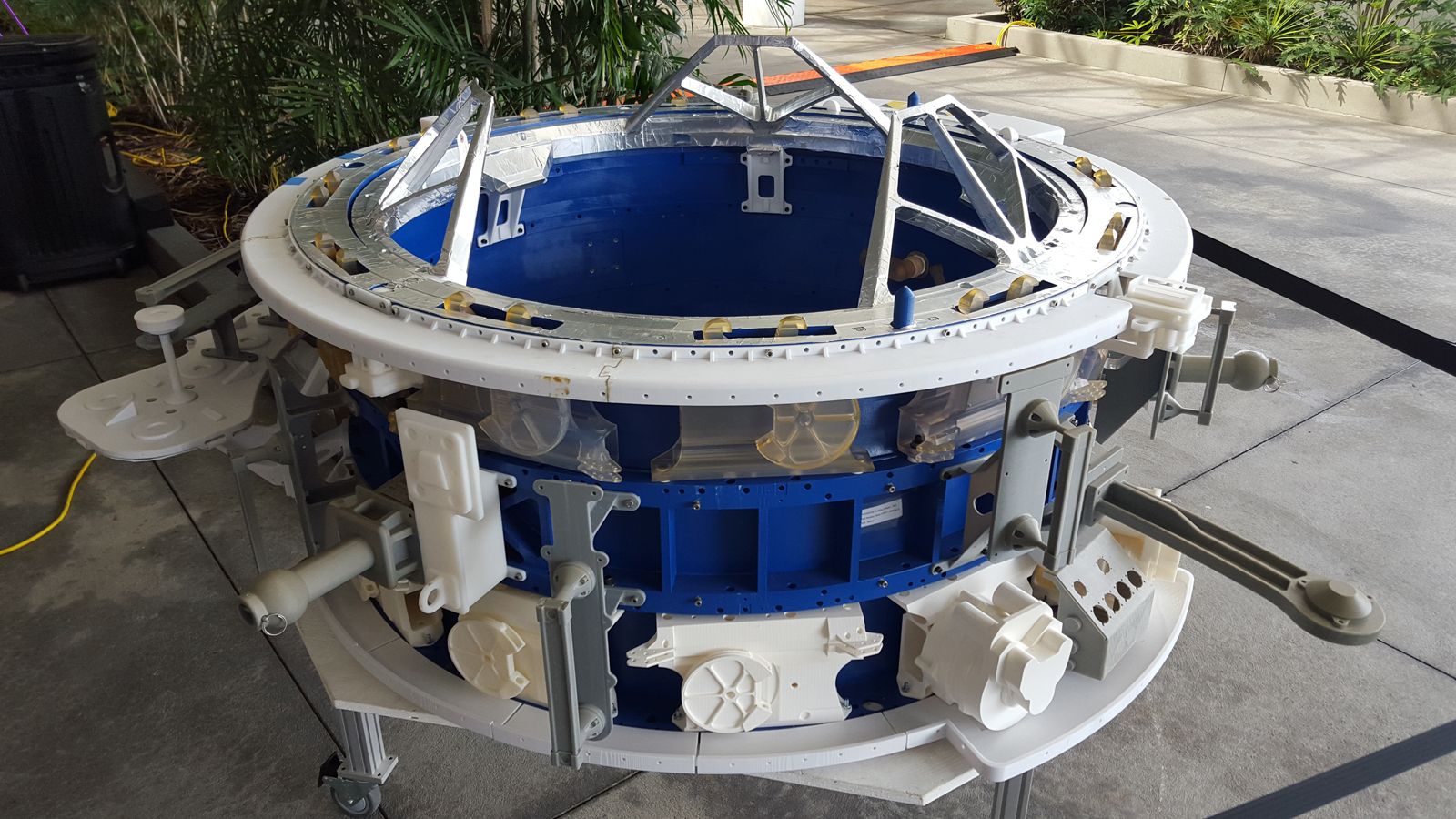 A functioning replica of Robonaut 2 was on display. I asked why R2 doesn't have his legs yet. I got the impression that R2 isn't a priority on the ISS these days, understandable given all the demands for crew time.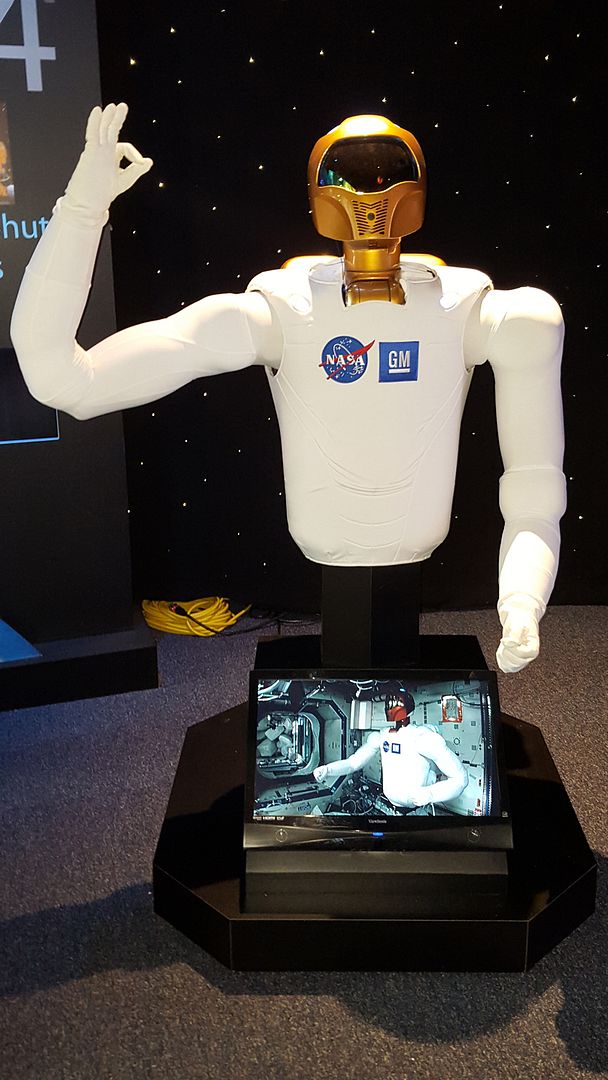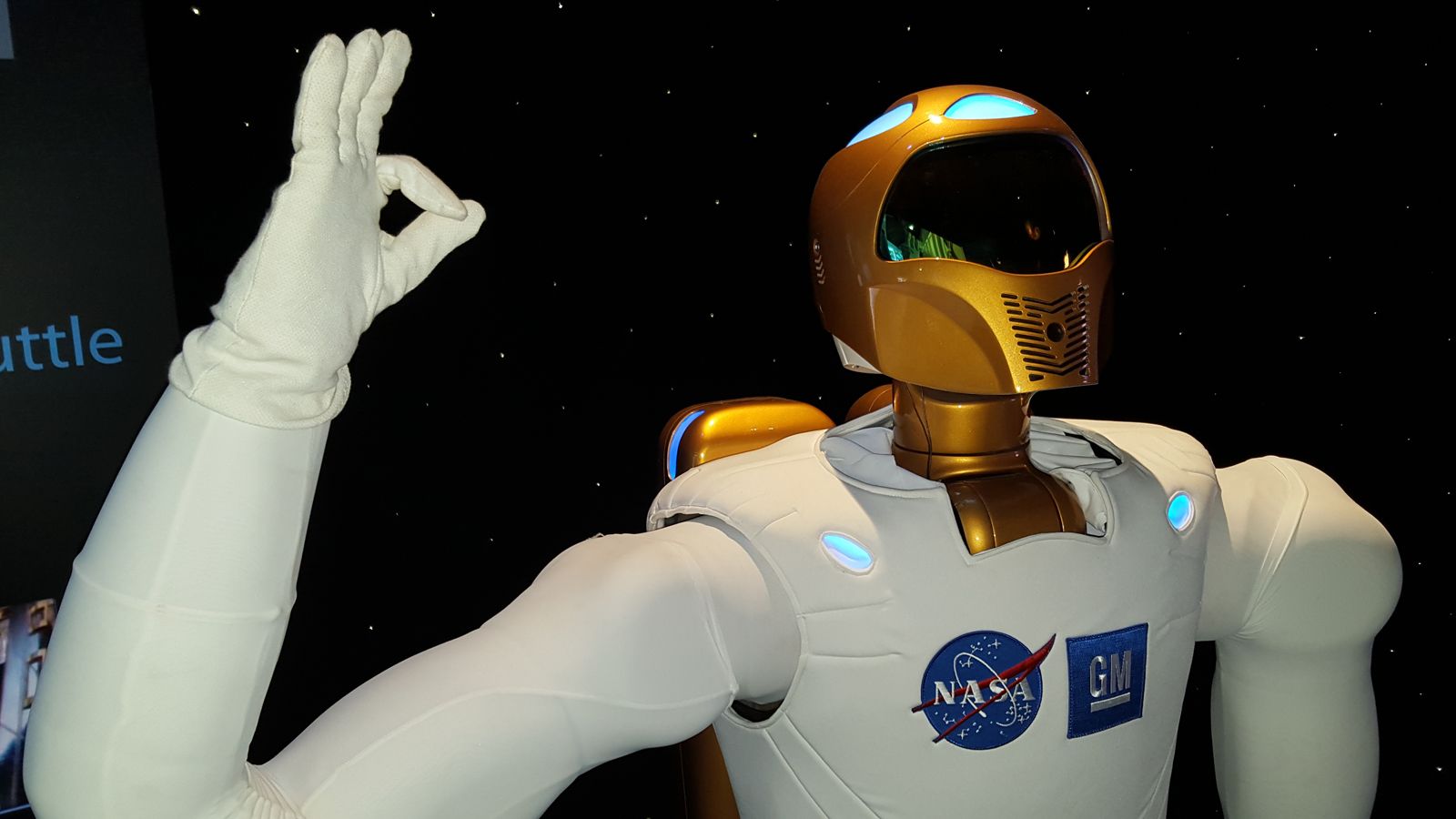 NASA's Vegetable Production System (Veggie) recently produced its first edible red leaf lettuce on the ISS. One expo display table replicated the experiment, which caught the attention of several young female visitors.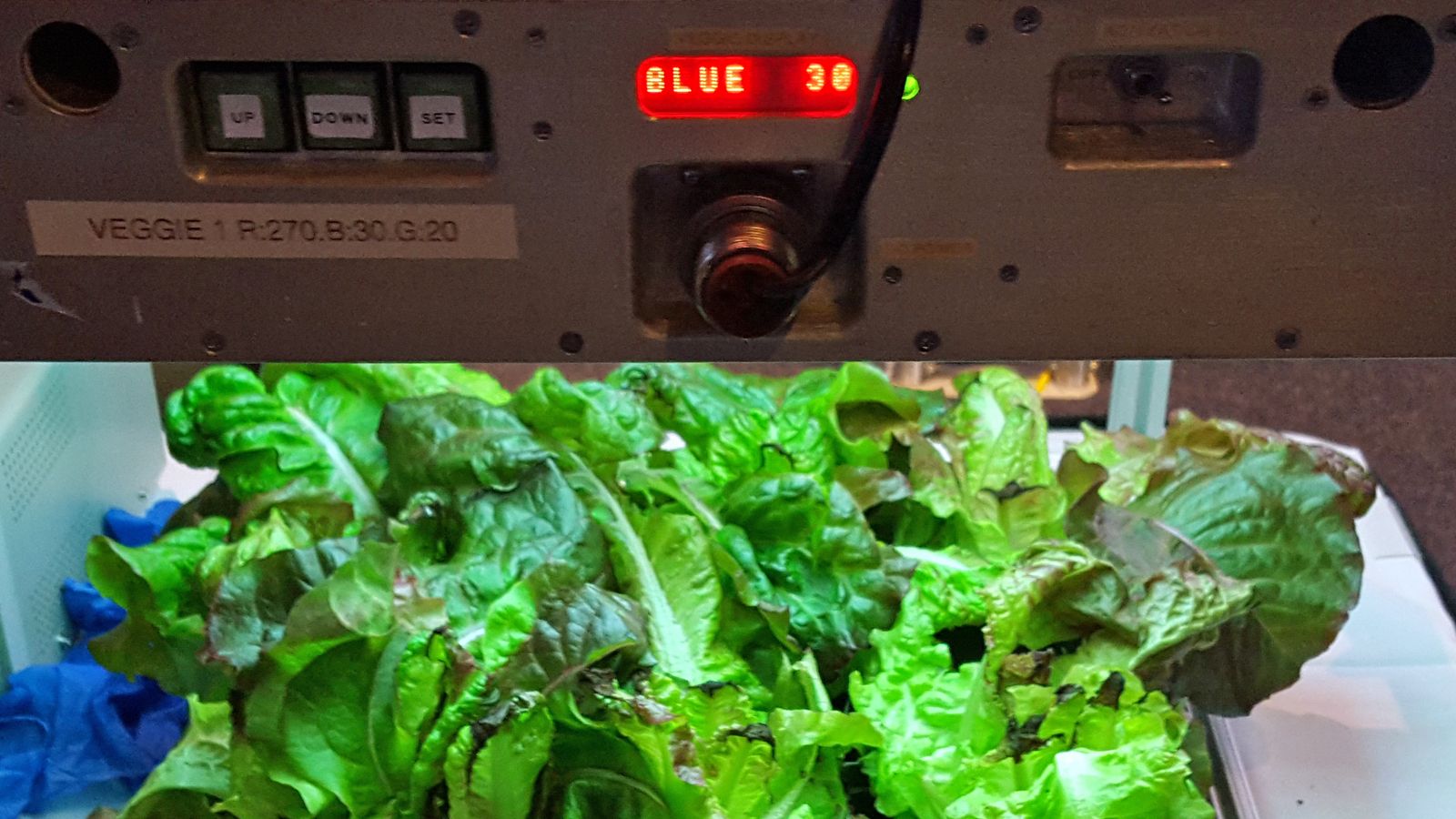 ---
Space Launch System
Congress' favorite job protector was on full display. This huge model invoked memories of Senator Bill Nelson, one of its creators, calling it "the monster rocket."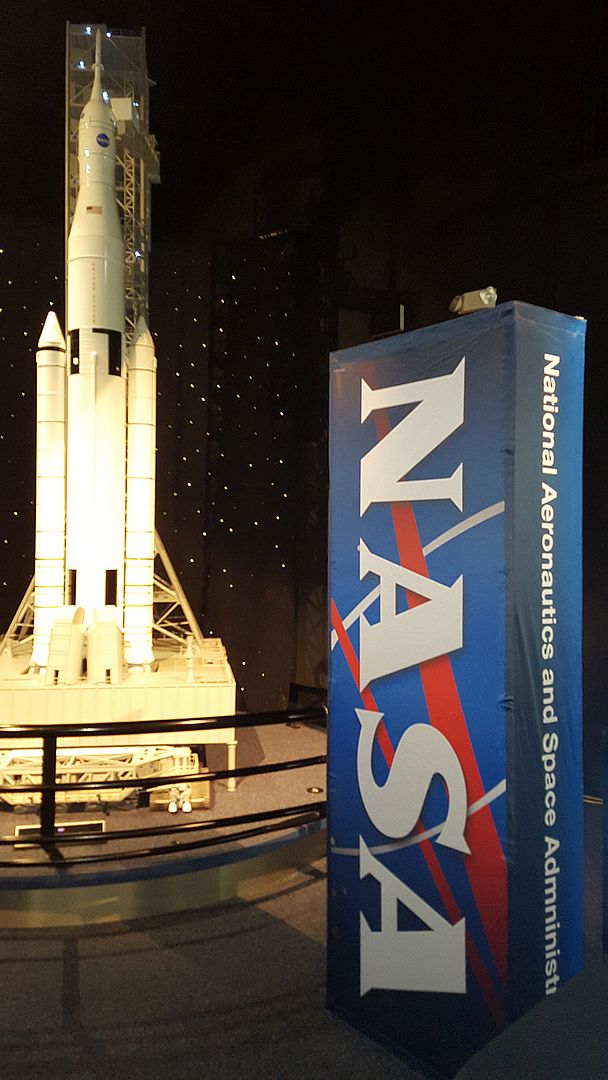 Boeing had this display showing the ISS, Space Launch System and commercial crew:
These models were also at the Boeing table: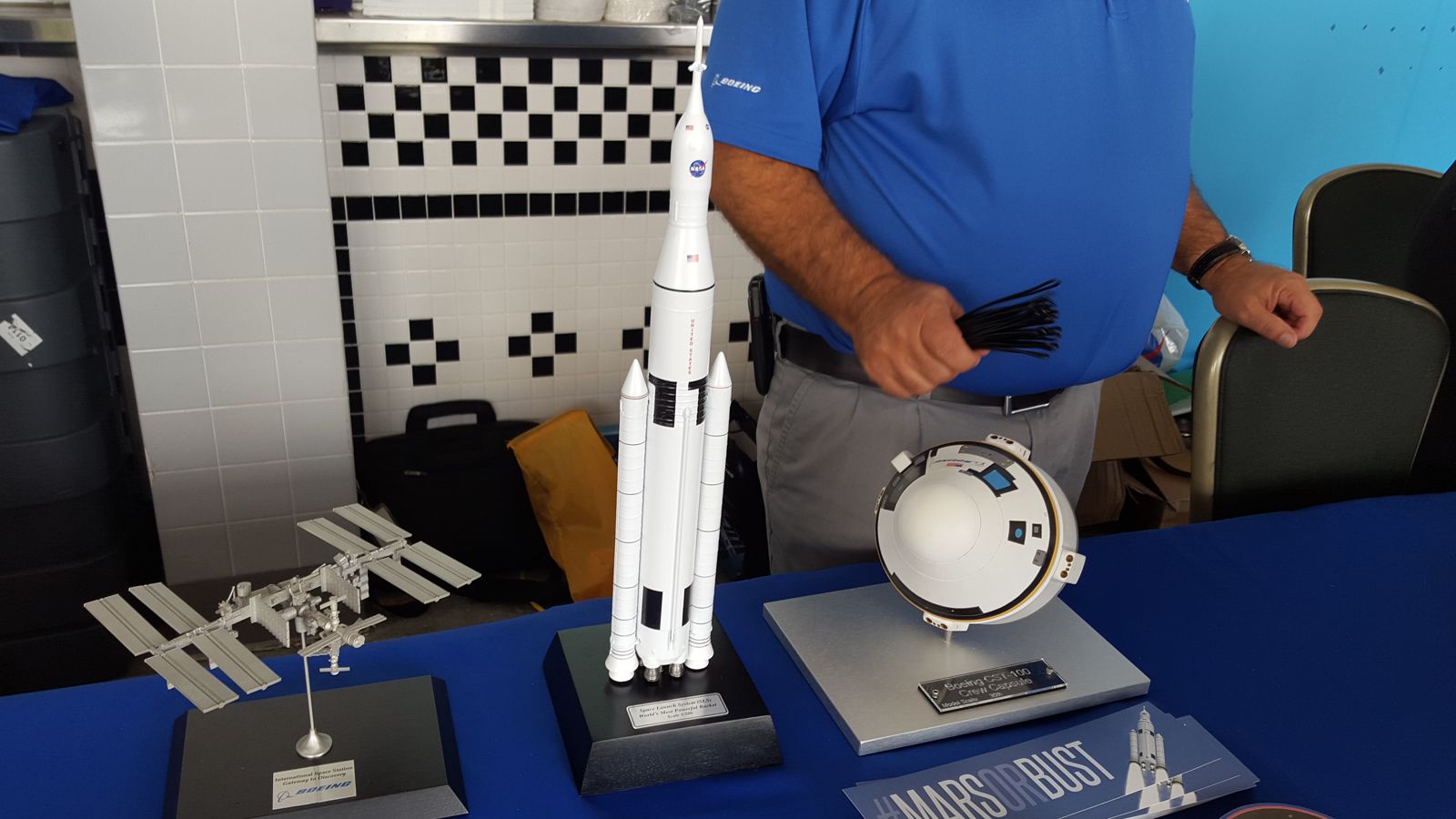 ---
Other NASA Diplays
Swamp Works is a KSC engineering lab featuring a simulated lunar regolith used for testing robotic technologies.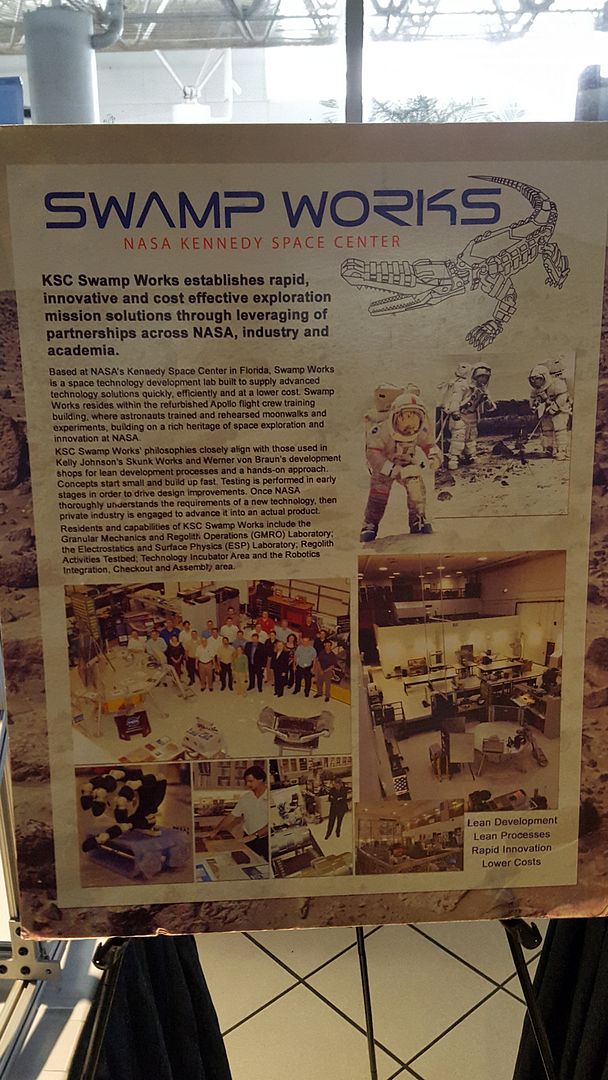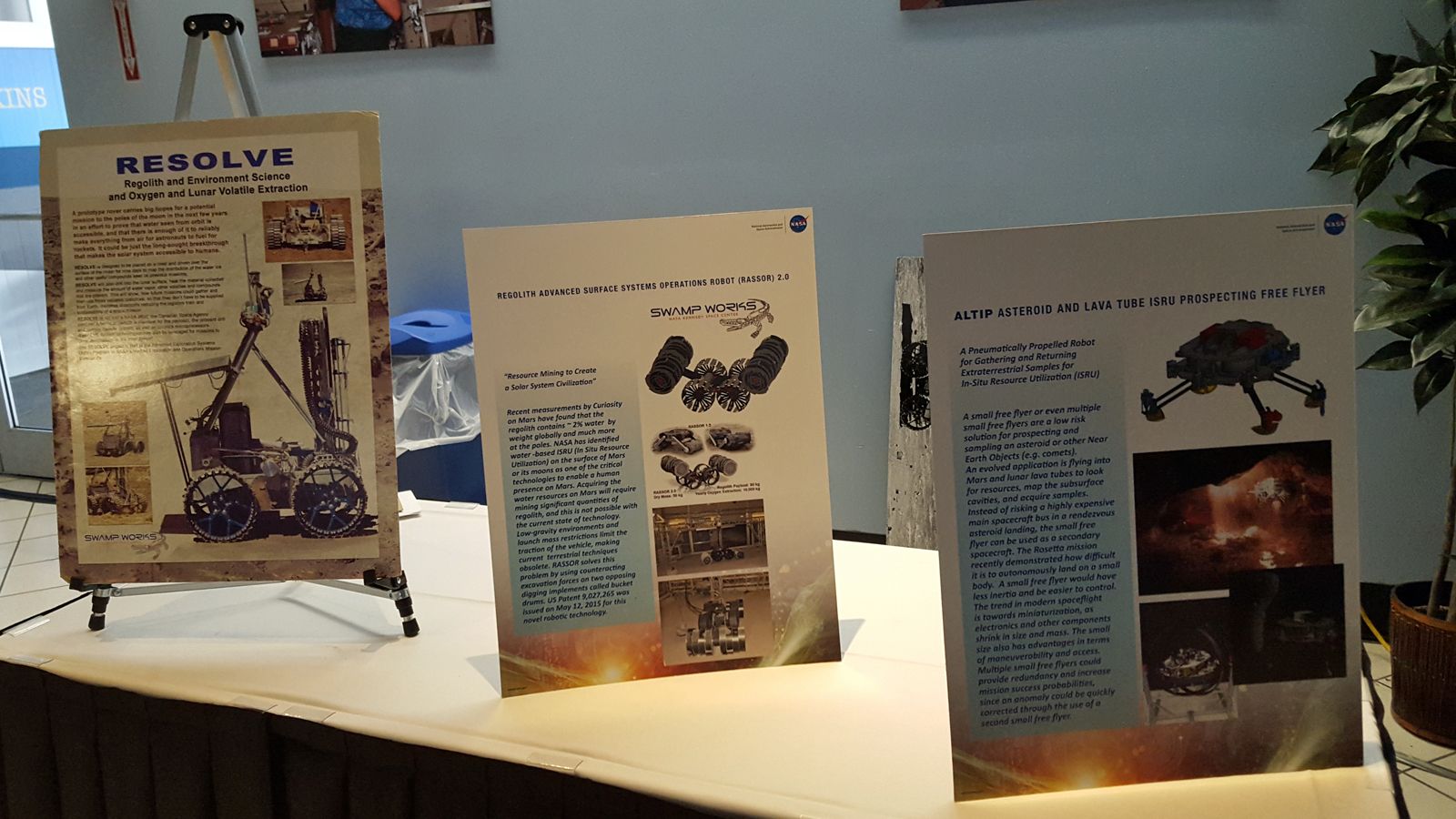 The Launch Services Program coordinates NASA activities for launching payloads with the private sector.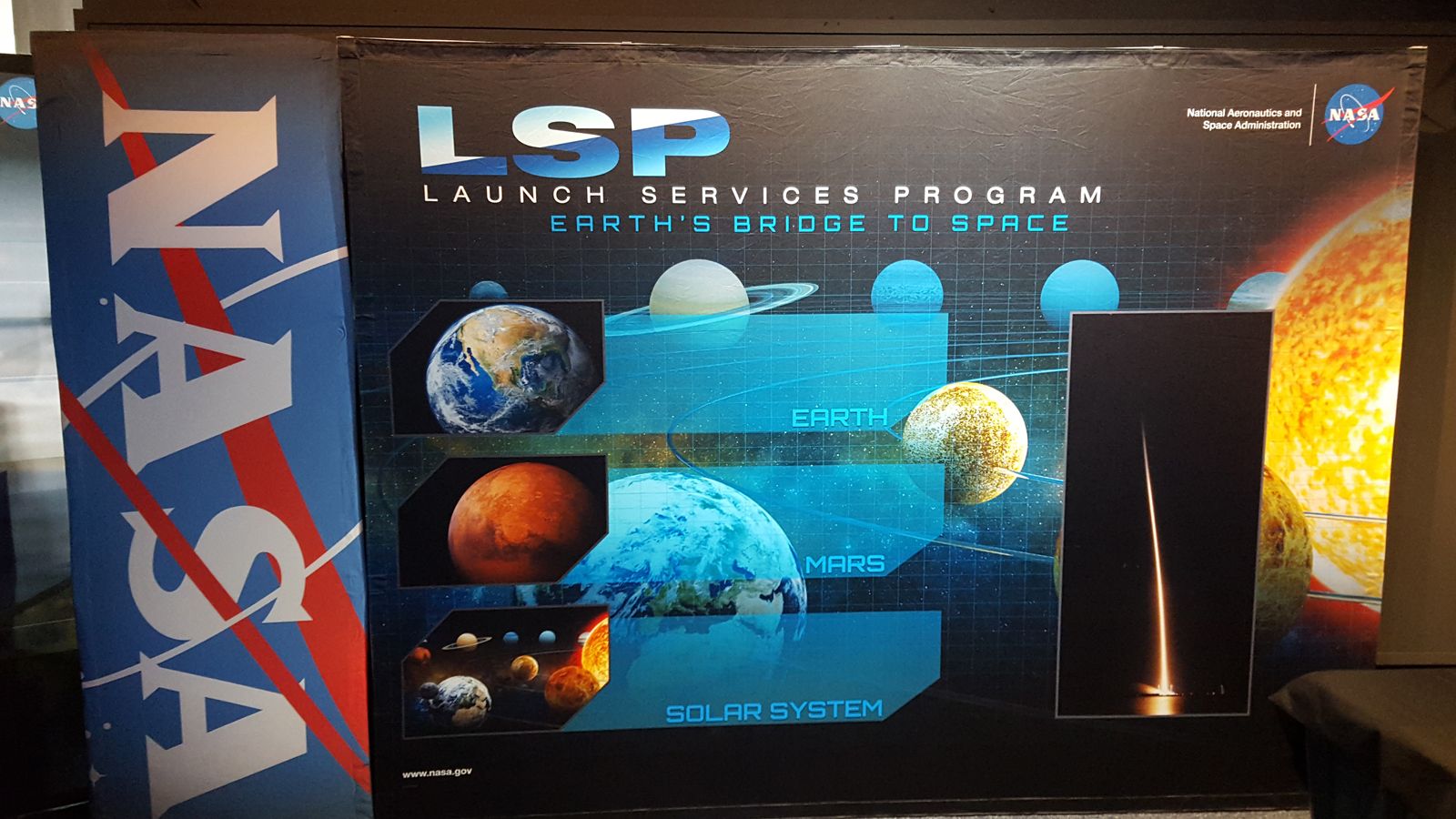 Ground Systems Development and Operations (GSDO) is responsible for migrating KSC into its third generation of human spaceflight by upgrading and modifying the center's facilities. GSDO, SLS and its Orion crew capsule are the three critical components for NASA's "Journey to Mars" program. GSDO personnel are meeting now to conduct their Critical Design Review to project when their systems will be ready to launch SLS and Orion.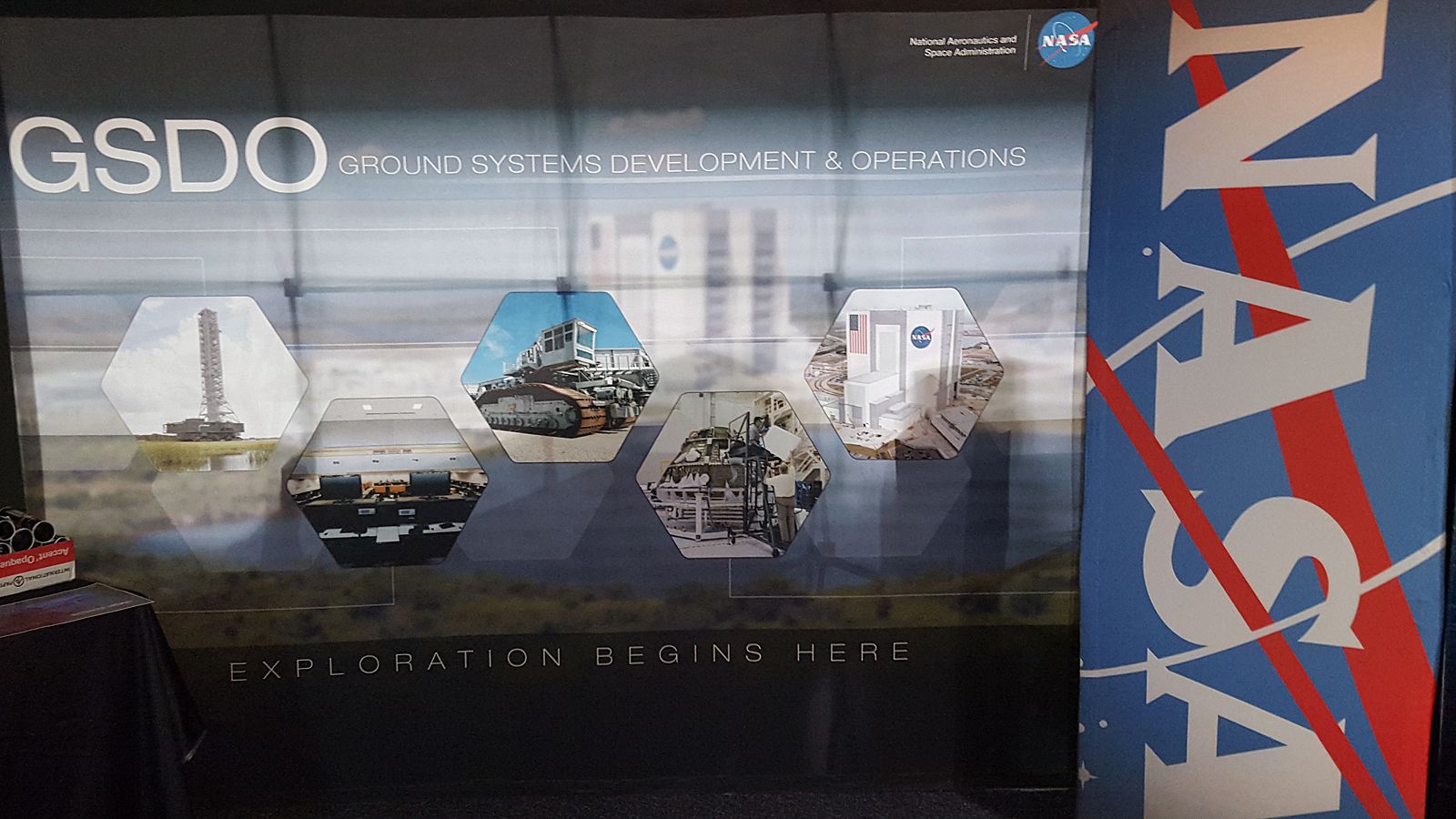 Kennedy Space Center Partnerships seeks to bring private companies to use KSC, converting the facility into a multi-user spaceport.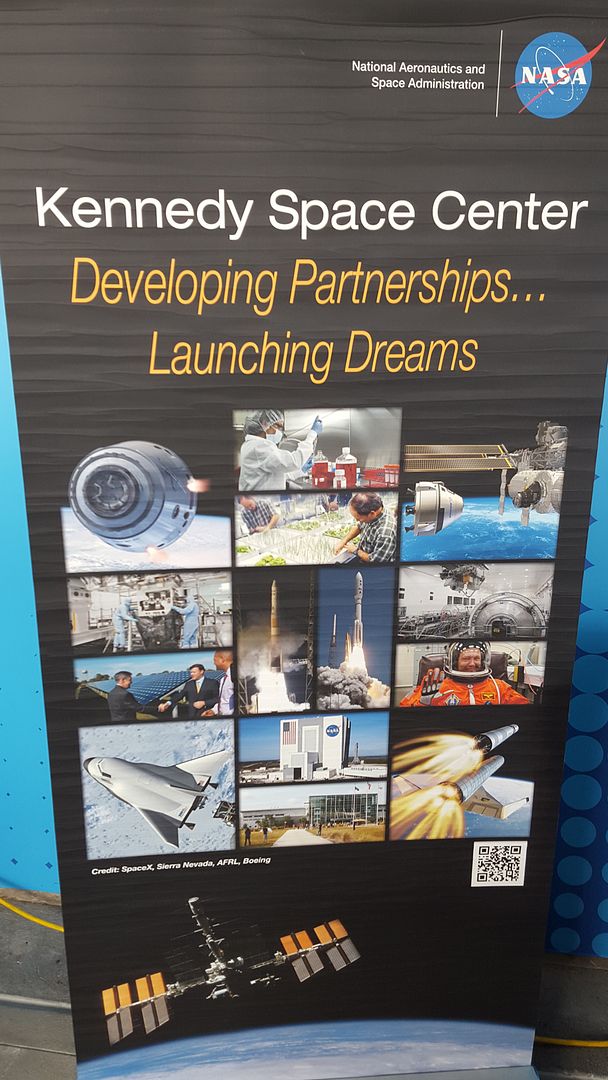 I noted the Pad 39C brochures, particuarly timely given the October 14 award of three Venture Class Launch Services contracts for launching small payloads. Firefly Space Systems has already committed to 39C, and Rocket Labs is considering it.