Click an image to view it at a higher resolution. All images in this article are copyright © 2015 Stephen C. Smith. Use elsewhere is permitted if credit is given to SpaceKSC.com.
Yesterday I posted photos of the SpaceX upgrades at Kennedy Space Center's Pad 39A.
Renovations are underway elsewhere on the Space Coast.
The next two photos are images taken from the Pad 39A area of Launch Complex 41 nearby at Cape Canaveral Air Force Station. A service tower is being erected for the commercial crew program. The Boeing CST-100, and perhaps one day a crew version of the Sierra Nevada Dream Chaser, may use this tower for loading astronauts into their vehicles.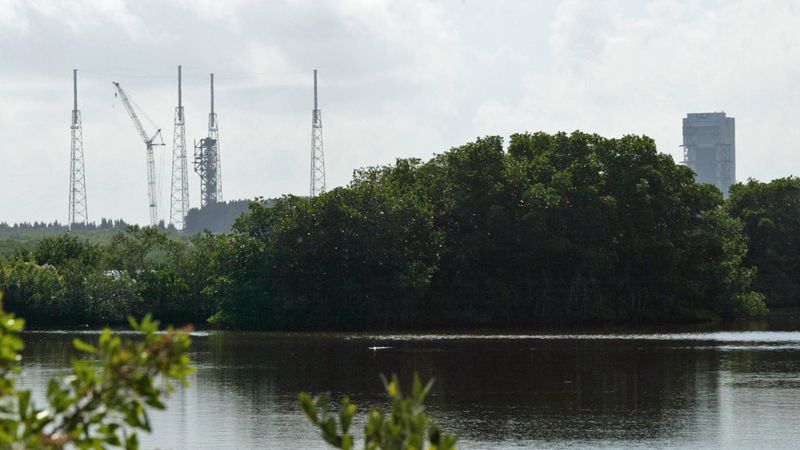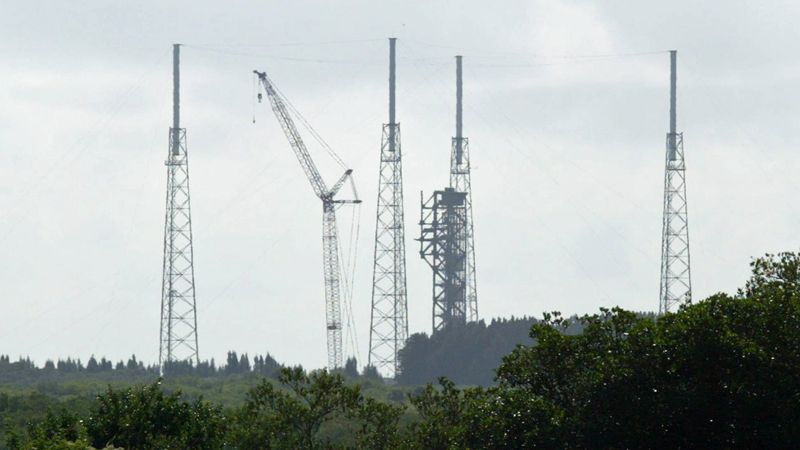 Outside of the Vehicle Assembly Building, NASA completed primary construction last August on the Space Launch System mobile launcher. The next step is to install more than 800 pieces of mechanical, electrical and fluids equipment and about 300,000 feet of cable and several miles of tubing and piping.
The crane in the below images was assembled within the next month, presumably to start this next phase of work.