SpaceX launched the Jason-3 weather satellite yesterday for NOAA and NASA from Vandenberg Air Force Base in southern California. After the Falcon 9 sent the payload into orbit, SpaceX returned the booster to attempt a landing on one of the company's Autonomous Spaceport Drone Ships.
(What the rest of us would call a barge ...)
SpaceX failed in two earlier ASDS landing attempts in the Atlantic Ocean after launches from Cape Canaveral.
The above video released this morning by SpaceX founder Elon Musk showed the booster landed on the barge, but one leg failed causing the rocket to collapse and explode.
Musk later posted the below photo on Twitter of the smouldering remains on the barge. I cleaned it up a bit in Photoshop.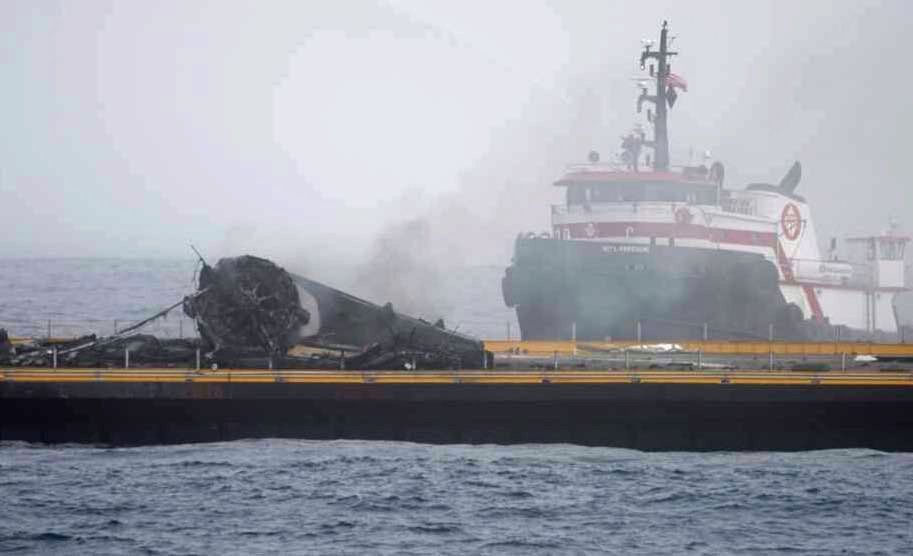 Original image source: @ElonMusk Twitter account.