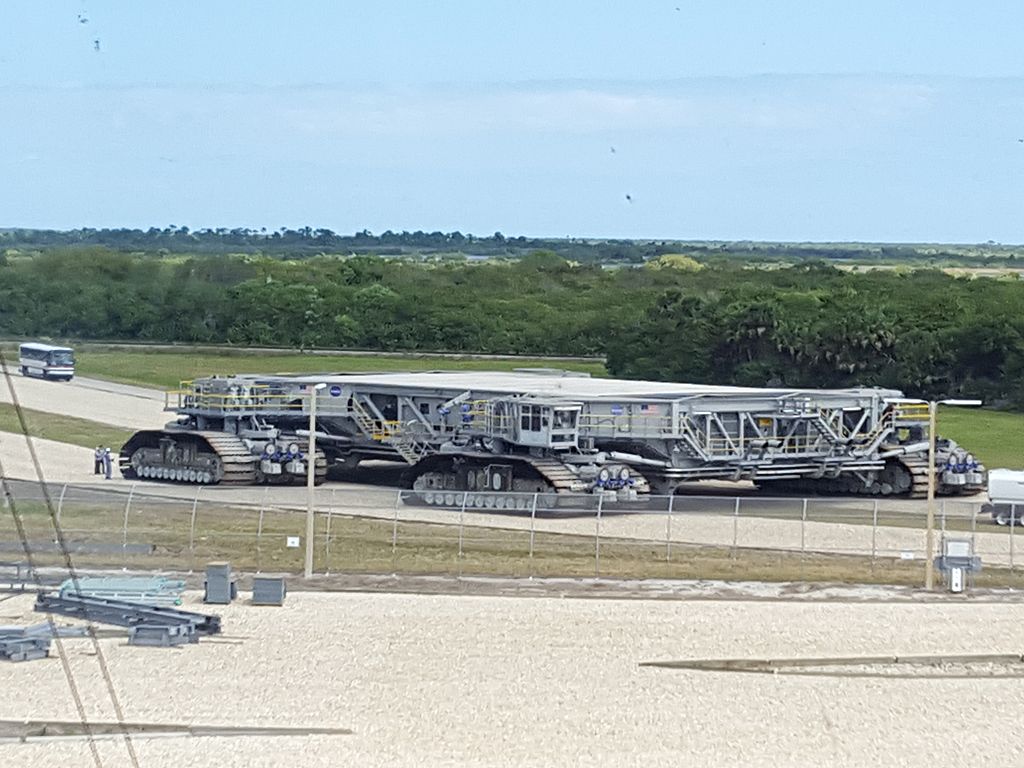 The crawler March 23 as seen from the Launch Control Center. All images credit SpaceKSC.com.
Having completed its upgrade for Space Launch System, the historic Crawler Transporter 2 has been on a test drive the last few days. Here are various photos I've taken of the beast as it moves between the Vehicle Assembly Building and Launch Pad 39B.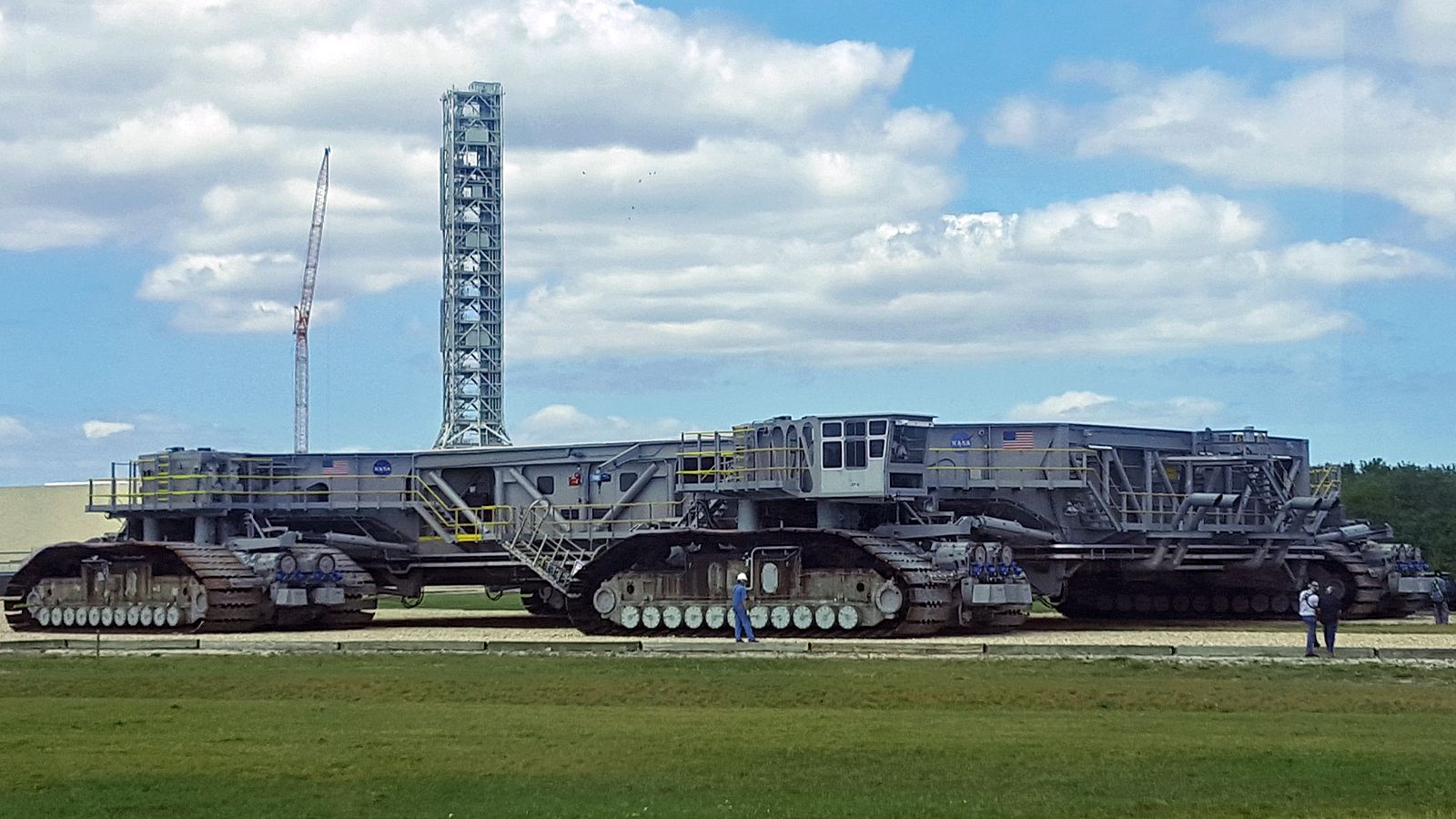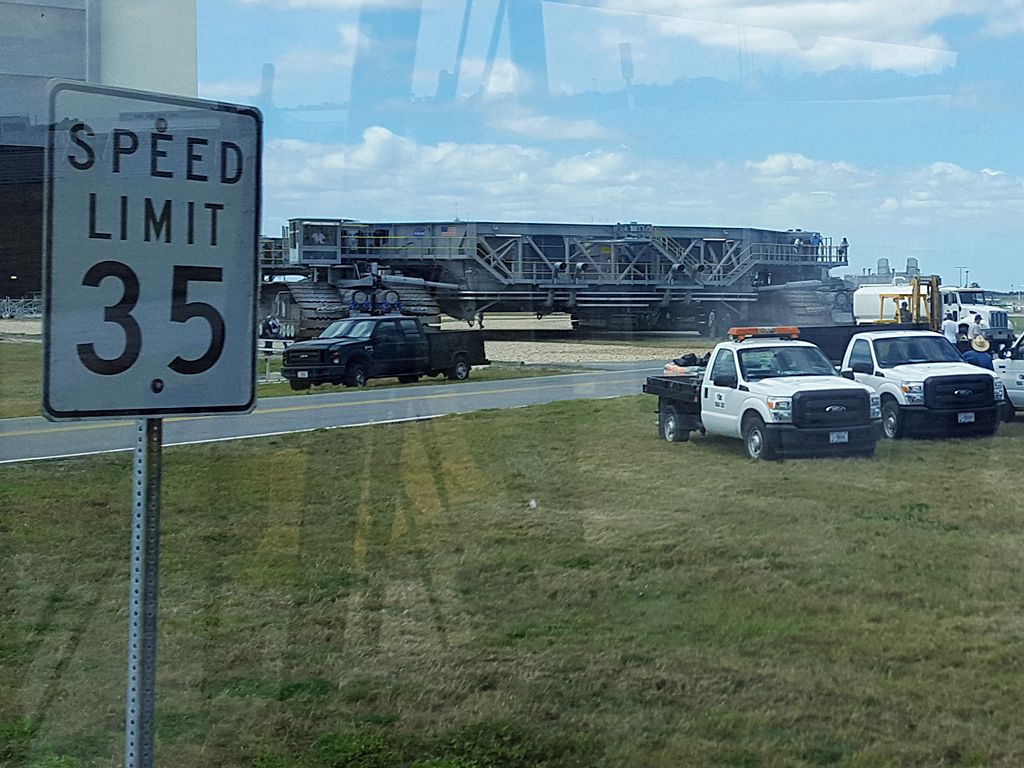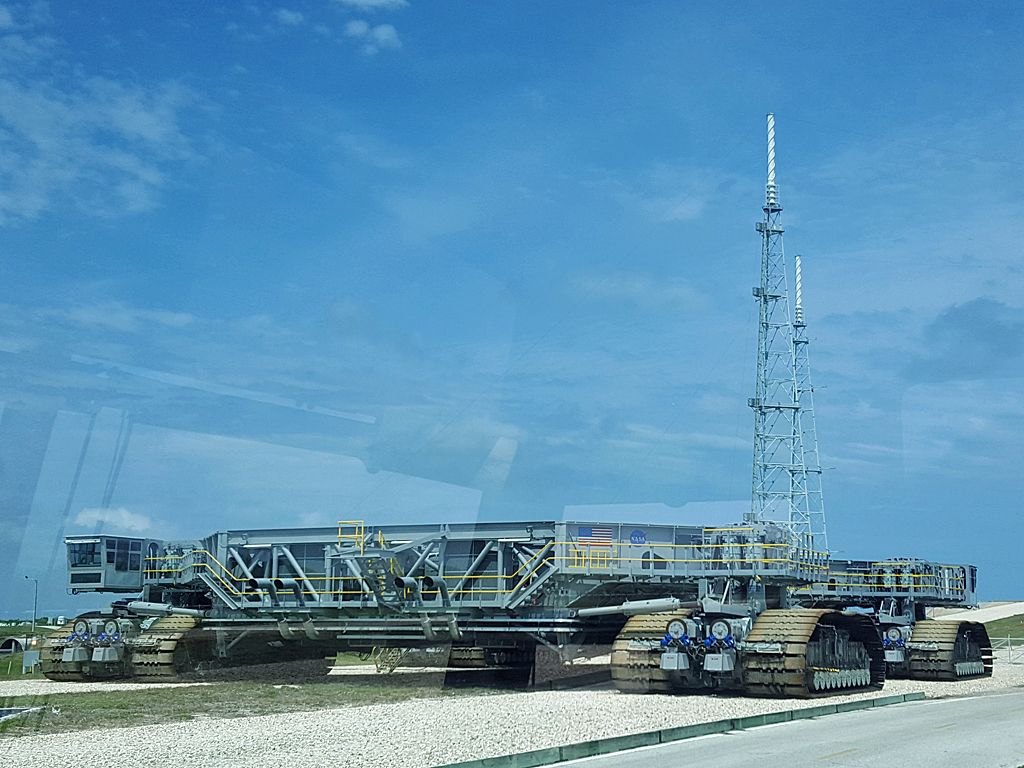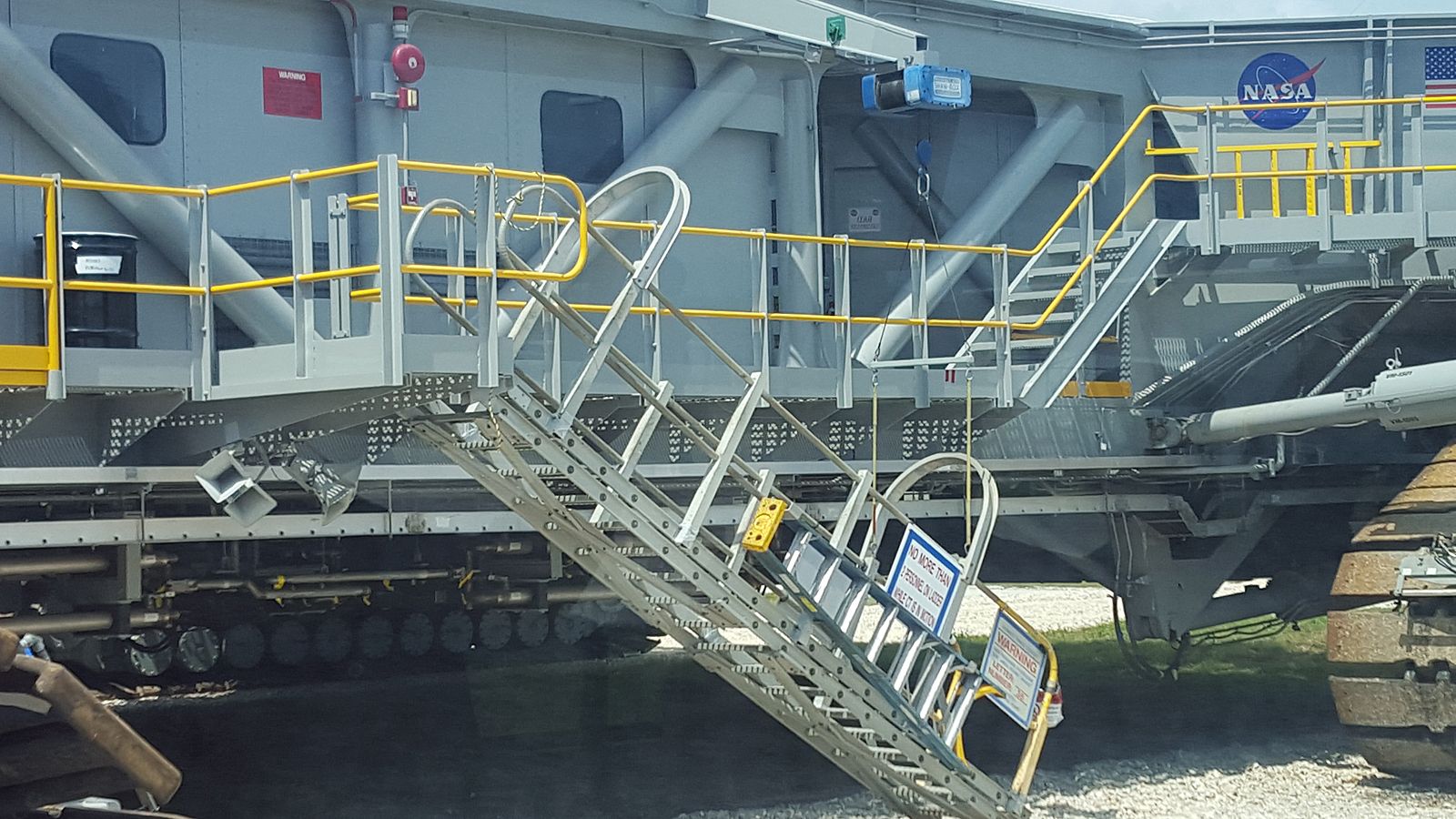 ---
UPDATE March 29, 2016 — More images from the last two days of the crawler on the prowl, including images of both crawlers near each other.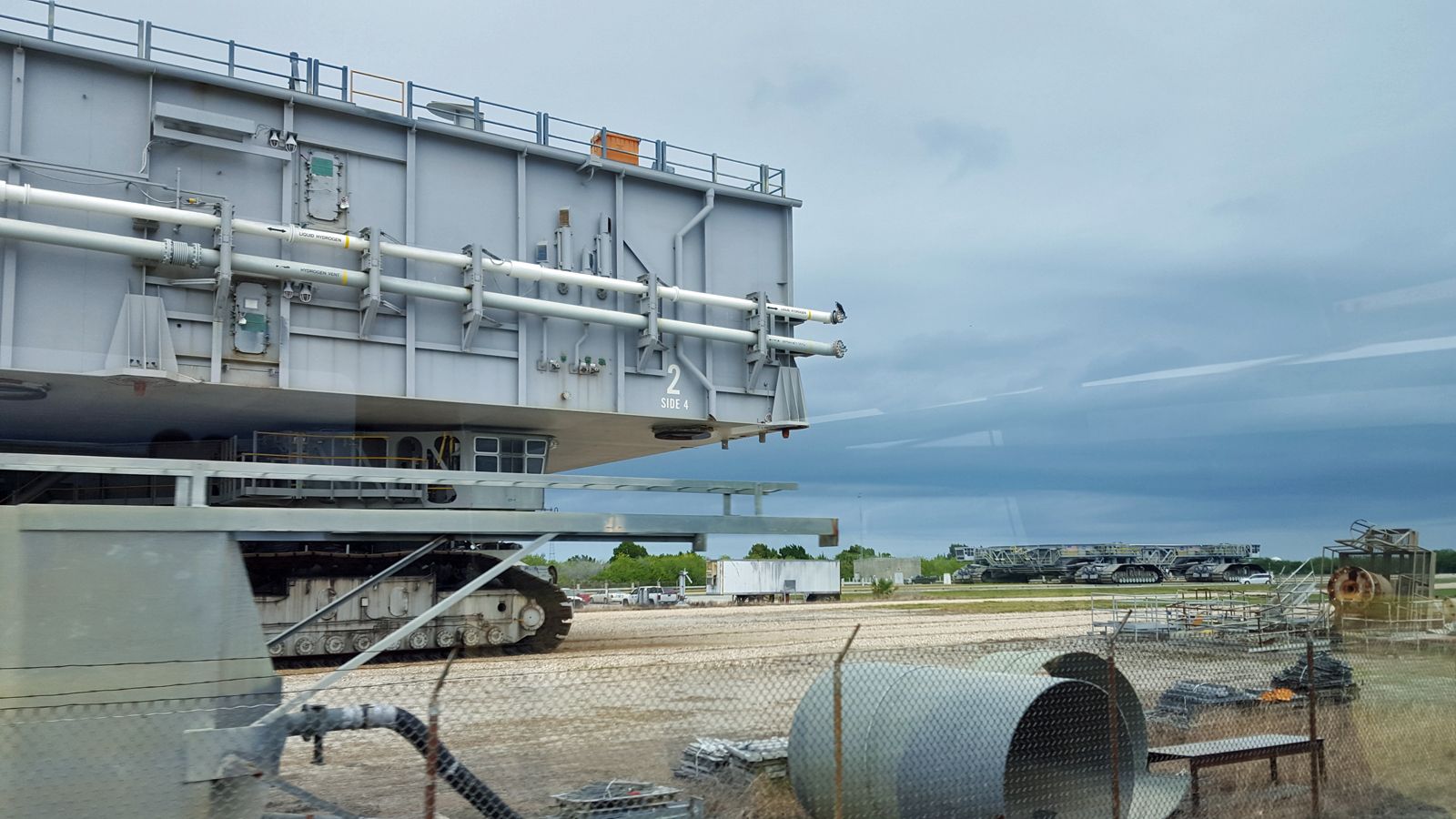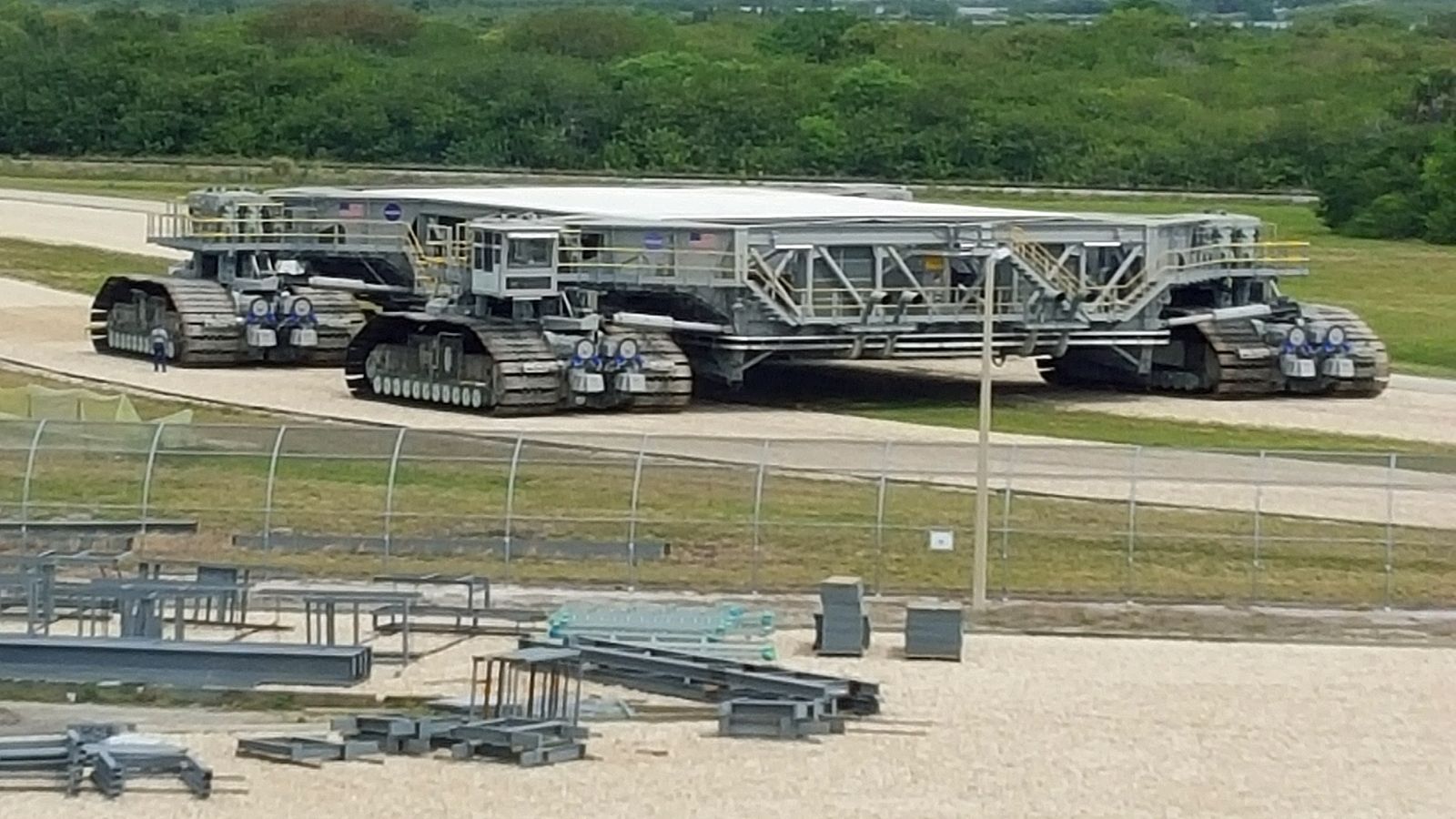 And here's an official photo from Kennedy Space Center of the crawler as it passed the Vehicle Assembly Building.
Click the image to view at a higher resolution.
---
UPDATE March 30, 2016 — Today the upgraded crawler was testing its lifting capabilities by transporting MLP-1, one of the original three mobile launchers going back to the 1960s.
When completed in 1965, it was designated Mobile Launcher 3. It carried Apollos 10, 13, 15, 16 and 17.
After it was modified in the 1970s for the Space Shuttle, ML-3 was renamed Mobile Launch Platform 1. MLP-1 was used for the first five Space Shuttle flights. It last use was for the Ares I-X test flight in 2009.
The upgraded crawler in the future will transport a new platform, originally built for the Constellation program but modified for Space Launch System. That's the gray tower you see in some of the photos in this article.