The iconic Kennedy Space Center countdown clock retired in November 2014 and was replaced by a new digital clock.
The original clock is now on display at the Kennedy Space Center Visitor Complex entrance. Below are photos taken on February 27.
All images in this article are copyright © 2016 Stephen C. Smith. Use elsewhere is permitted if credit is given to SpaceKSC.com.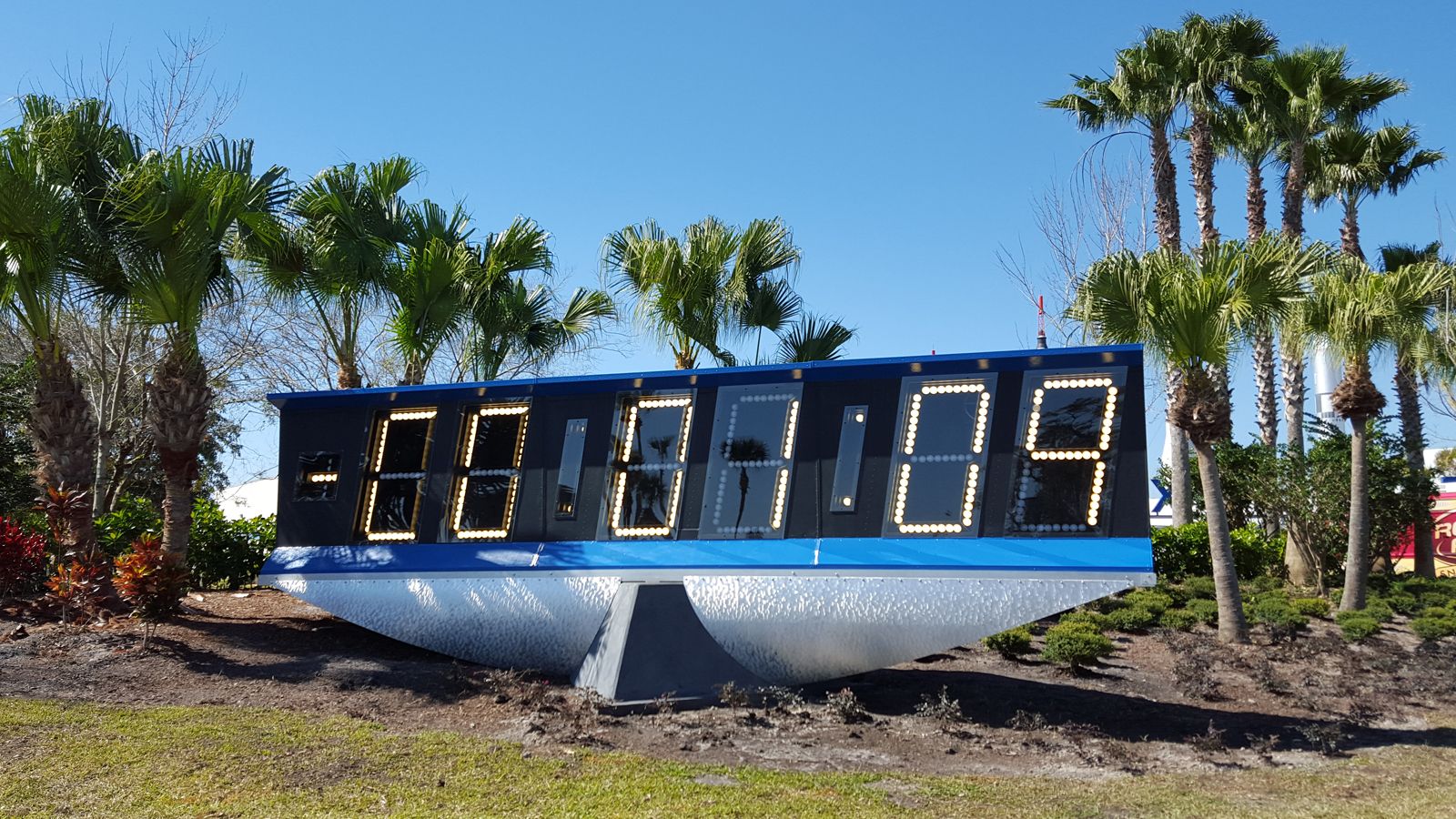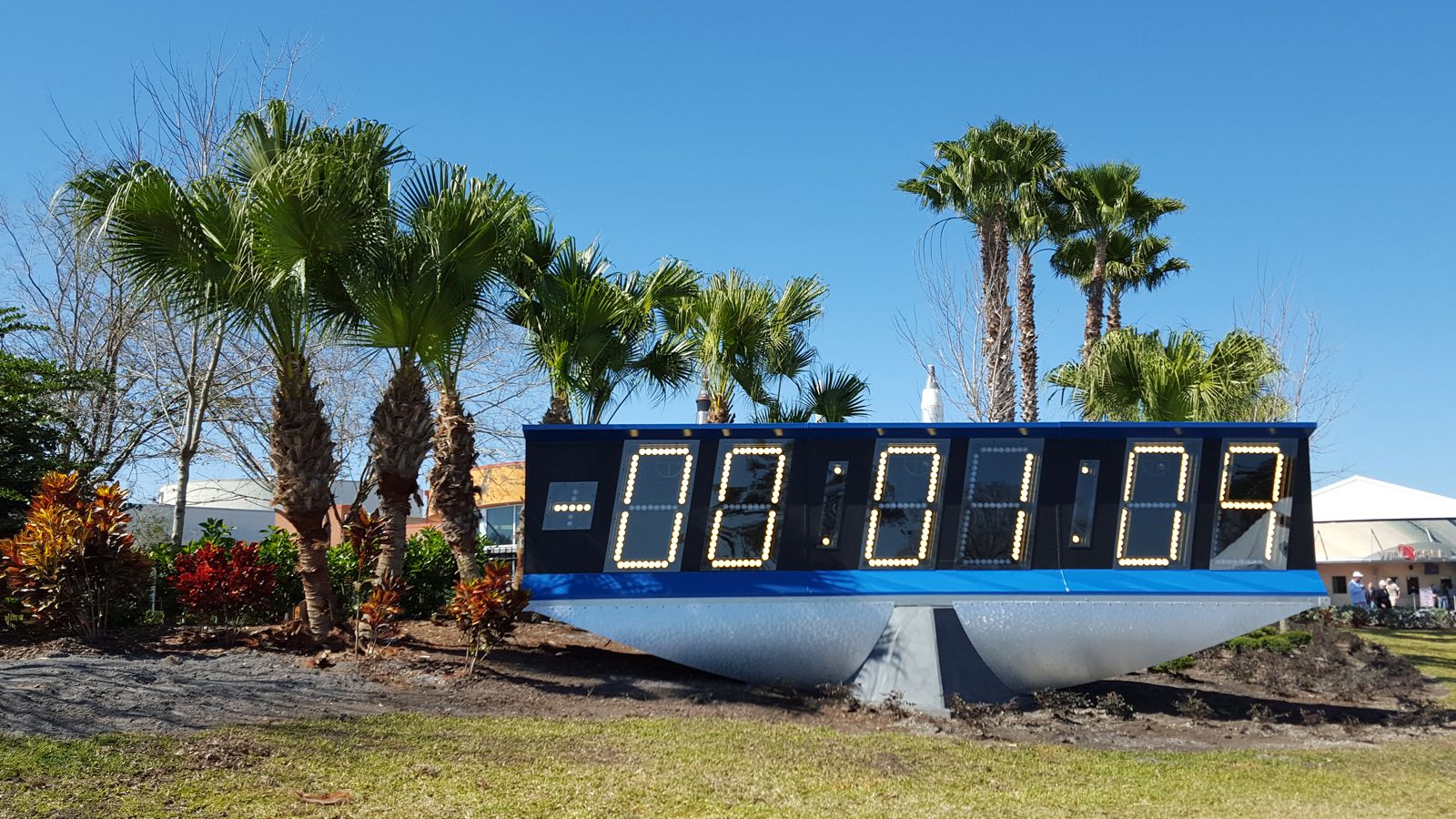 ---
UPDATE March 3, 2016 — Kennedy Space Center posted this video of the March 1 ceremony dedicating the clock at the Visitor Complex.
Click the arrow to watch the event. Video source: NASAKennedy YouTube channel.