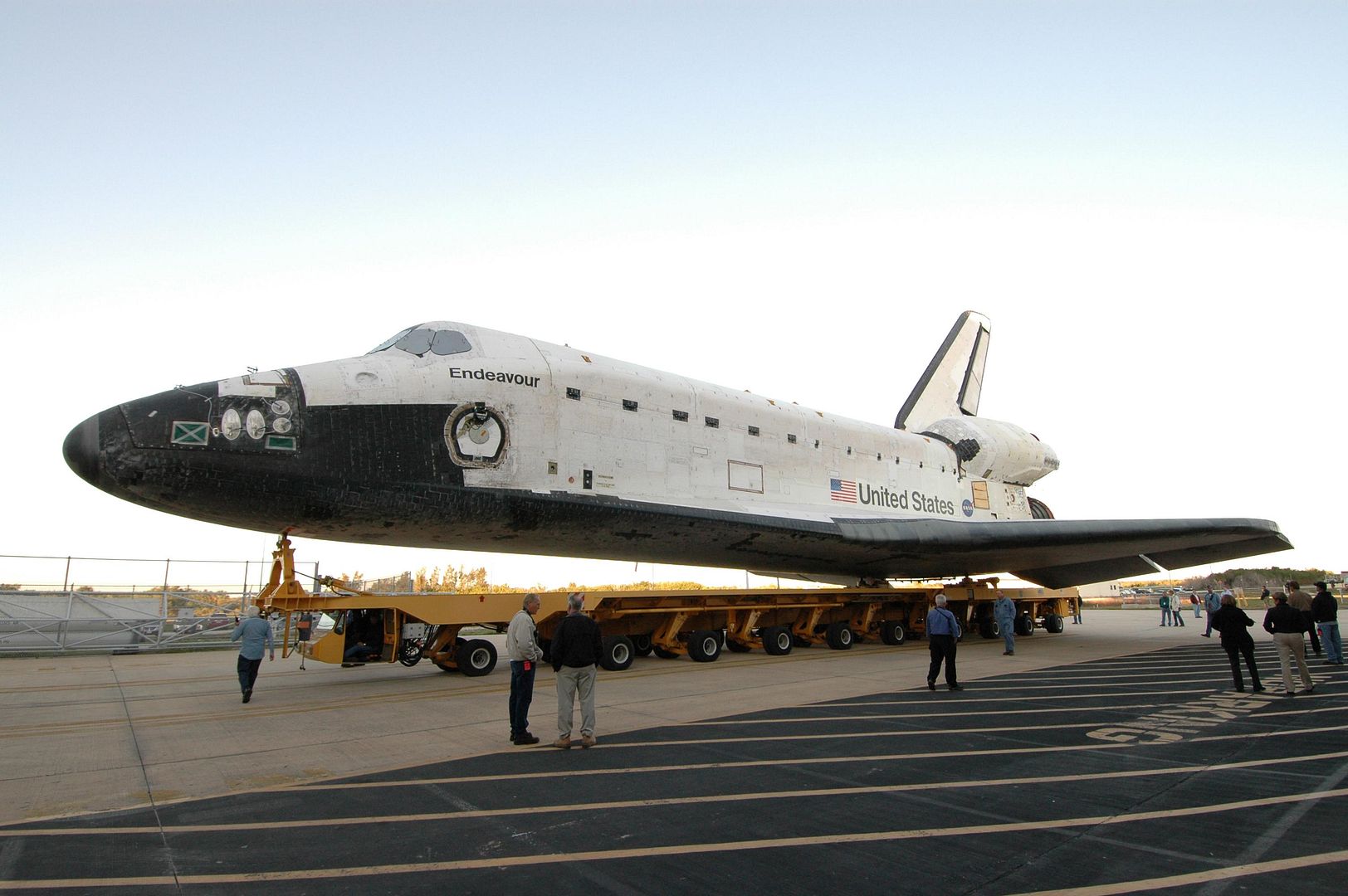 The Orbiter Transporter during the Space Shuttle era. Image source: NASA.
For all its badass 21st Century rocketry, SpaceX has a knack for repurposing Space Shuttle-era NASA artifacts.
The Orbiter Transporter System was used during the Space Shuttle era to transport Shuttle orbiters from one of Kennedy Space Center's Orbiter Processing Facility hangars to the Vehicle Assembly Building.
According to this 2007 NASA article, the OTS was originally built in the 1980s to move around orbiters at Vandenberg AFB in California, when the Department of Defense planned to launch military Shuttle missions on the West Coast. After that plan was cancelled, the OTS was transferred to KSC in 1989.
After the Shuttle program ended in 2011, the OTS was last used in November 2012 to transport Atlantis to the Kennedy Space Center Visitor Complex.
The General Services Administration auctioned the OTS in May 2014. According to the GSA web site, SpaceX purchased it for $37,075.
SpaceX modified the OTS and is now using it to transport landed Falcon 9 first stages.
Below are images of the OTS parked outside the SpaceX hangar this morning at Kennedy Space Center's Pad 39A. Images may be used elsewhere if credit is given to SpaceKSC.com. Click the image to view at a larger size.