As the eight years of President Barack Obama's administration come to an end, let's look back at some significant space moments during his two terms.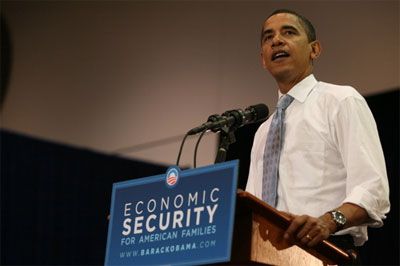 August 2, 2008 ... Democratic presidential candidate Barack Obama delivers a space policy speech in Titusville.
What he said here
would be misstated and falsified during the next eight years of his administration.
July 20, 2009 ...
Apollo 11
crew members Buzz Aldrin, Michael Collins and Neil Armstrong visit the White House on the 40th anniversary of the first human lunar landing. Armstrong would later oppose the President's space policy. Aldrin would support it.
July 30, 2009 ... The
Review of U.S. Human Spaceflight Plans Committee
holds a public hearing in Cocoa Beach, Florida. Their
October 22, 2009 final report
would lead the Obama administration to propose the cancellation of the Constellation program.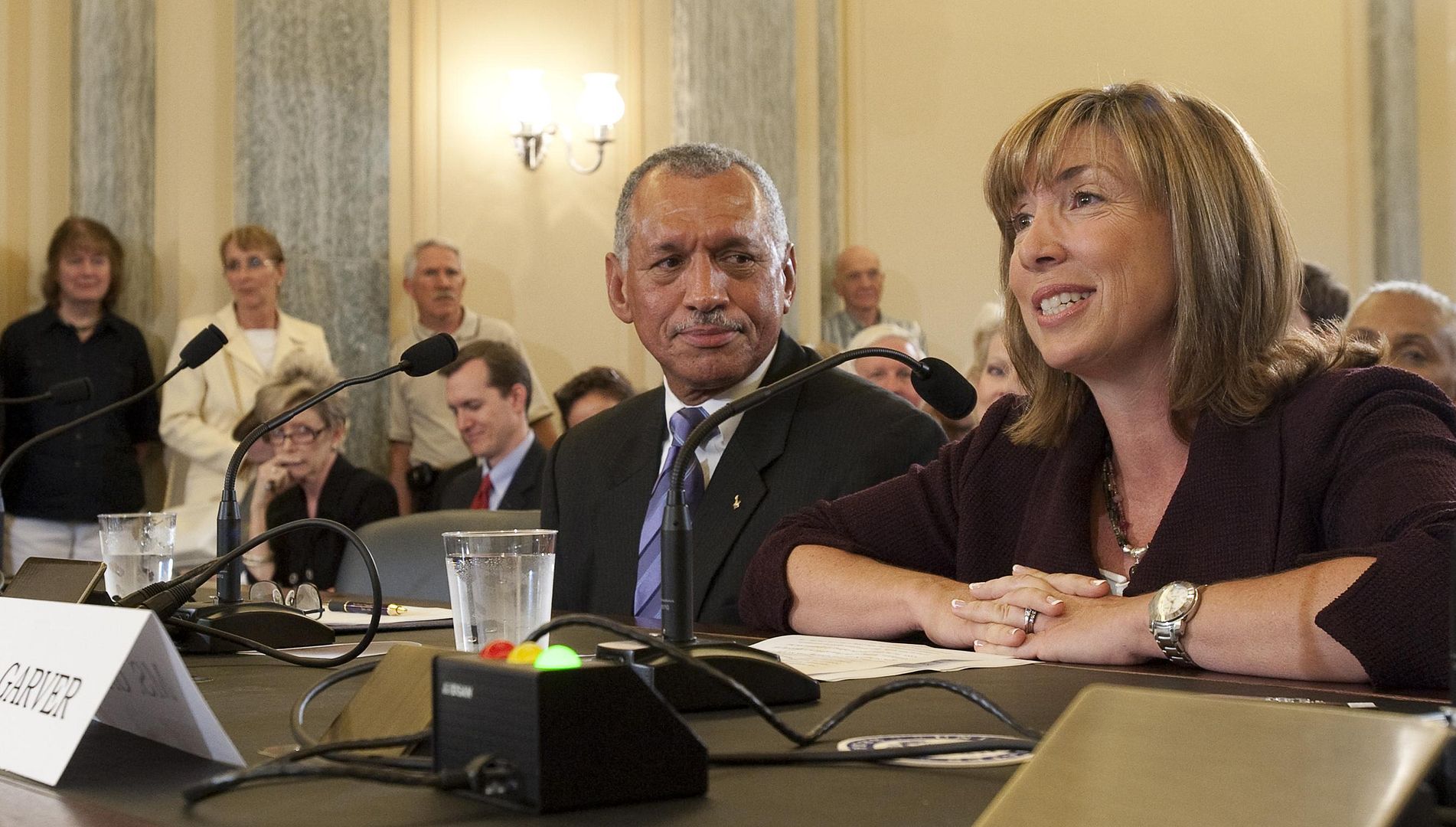 September 7, 2009 ... Future NASA administrator Charlie Bolden and deputy administrator Lori Garver testify at their confirmation hearing before the Senate Commerce, Science, and Transportation Committee.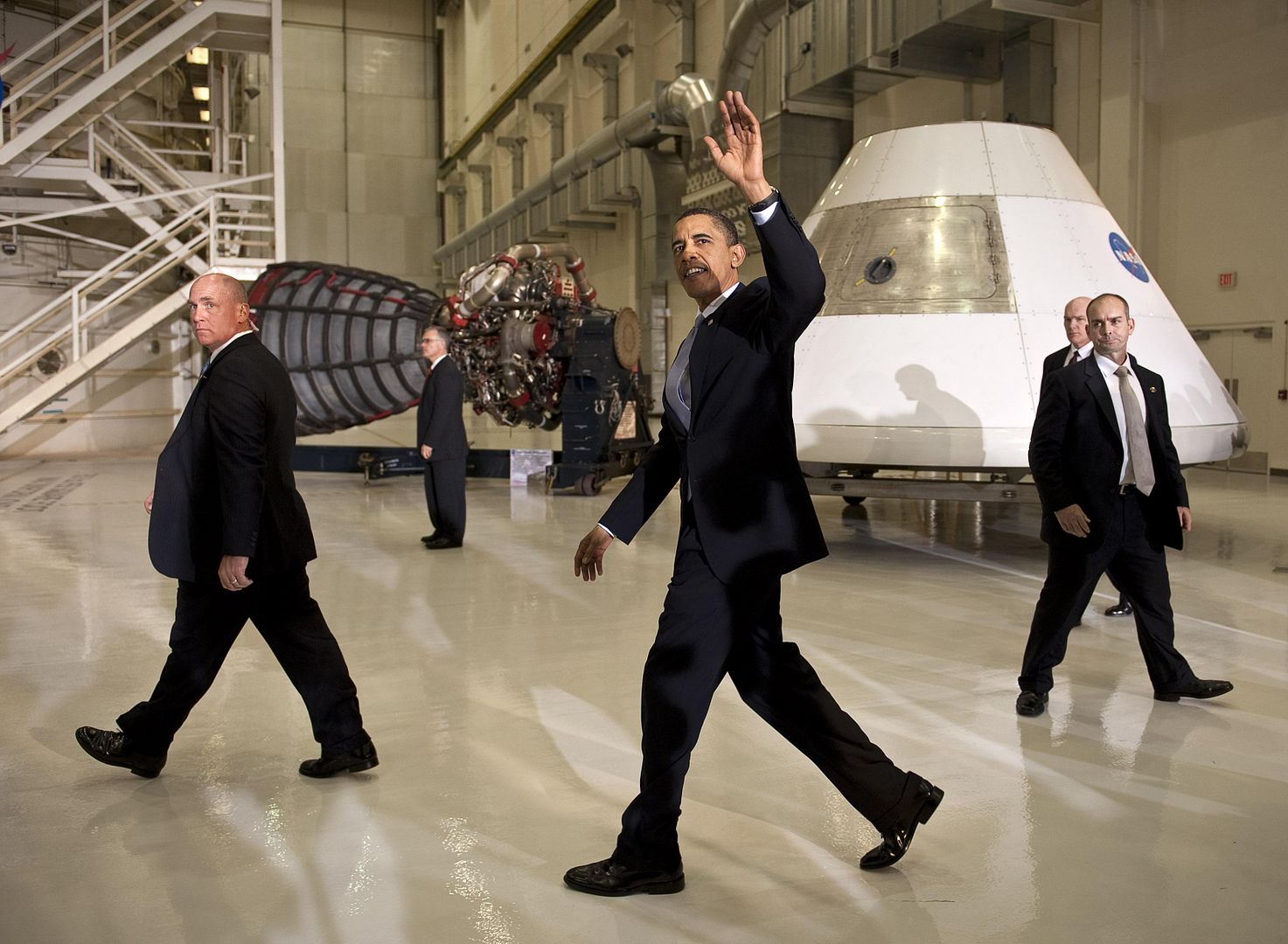 April 15, 2010 ... President Barack Obama in Kennedy Space Center's Operations and Checkout (O&C) building to deliver a space policy speech that called for the United States to focus on Mars as the destination for human spaceflight.
Click here to watch the speech
in its entirety.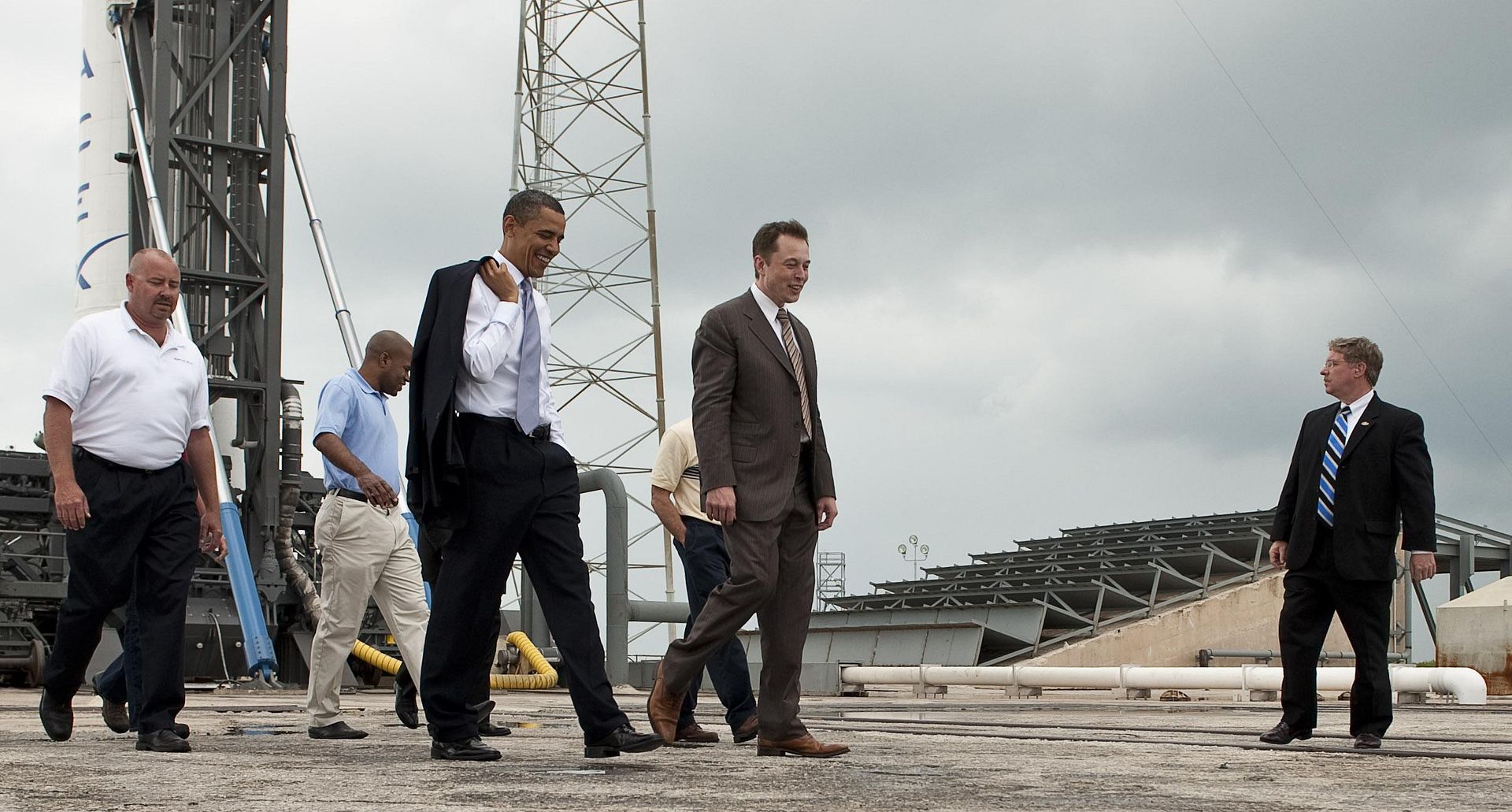 April 15, 2010 ... After his speech, President Obama tours Launch Complex 40 at Cape Canaveral Air Force Station with SpaceX founder Elon Musk. The first successful SpaceX launch from Pad 40 was two months in the future, on June 4, 2010.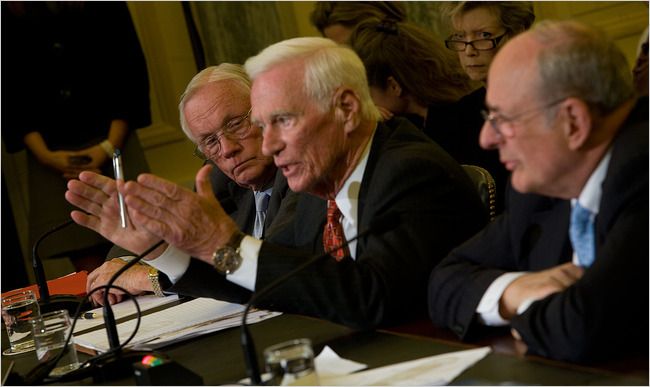 May 12, 2010 ... Apollo-era astronauts Gene Cernan (center) and Neil Armstrong (left) testify before the Senate Science Committee to oppose President Obama's space policy.
Click here to watch the hearing
. Cernan accused the President and NASA executives of "a calculated plan to dismantle America's leadership in the world of Human Space Exploration."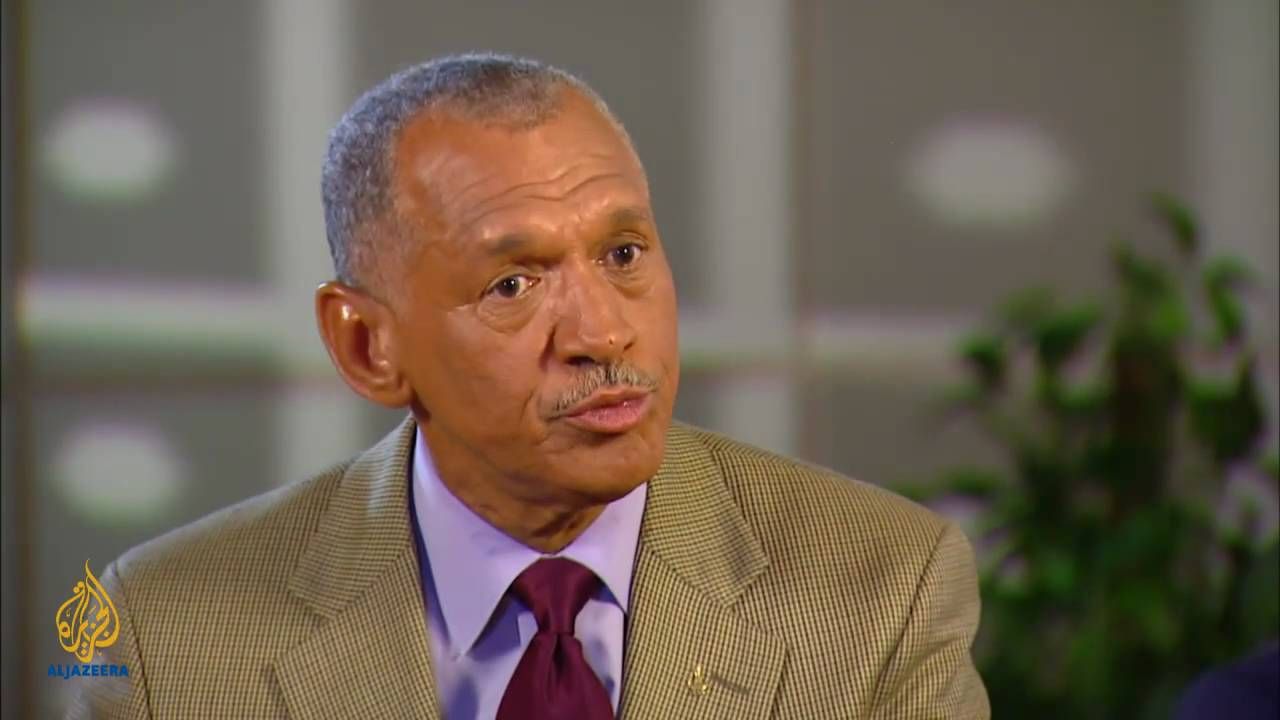 June 30, 2010 ... NASA Administrator Charlie Bolden is interviewed on Al Jazeera about his Middle East trip. His comments were
quoted out of context
by conservative web sites to distort the reason for the trip.
Click here to watch the entire interview
in context.
February 4, 2011 ... NASA Deputy Administrator Lori Garver meets with Bigelow Aerospace founder Robert Bigelow at the company's facility in North Las Vegas. The tour would lead to NASA acquiring a Bigelow prototype for deployment at the International Space Station.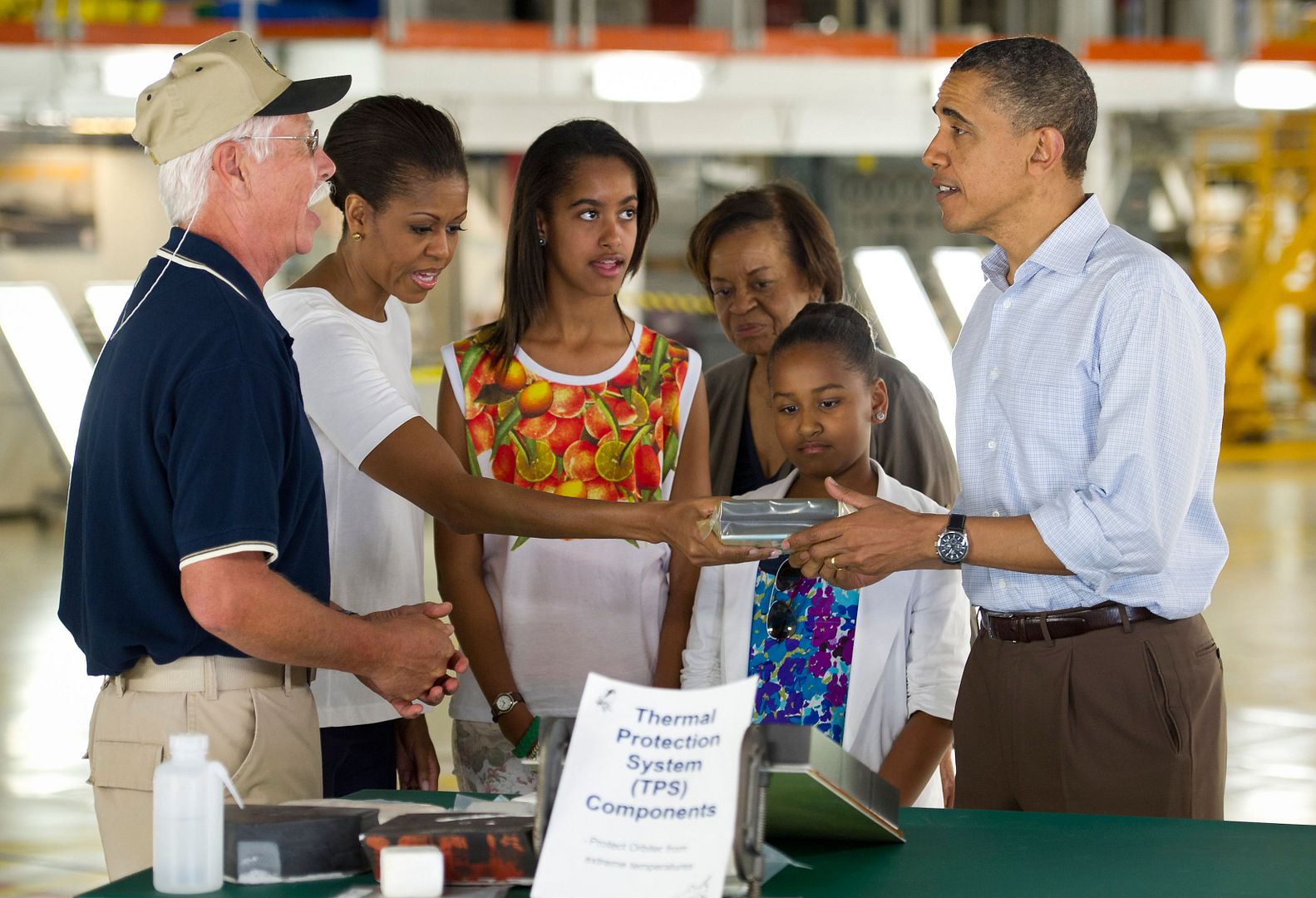 April 29, 2011 ... President Obama and his family tour KSC's Orbiter Processor Facility. The Obama family came to watch the launch of STS-134
Endeavour
but the launch was cancelled due to an electrical problem with the orbiter's hydraulic power system. The last sitting President to visit KSC twice during his administration was Lyndon Johnson in the 1960s.
July 21, 2011 ... NASA Deputy Administrator Lori Garver beneath the orbiter
Atlantis
after its landing at Kennedy Space Center on July 21, 2011. Commander Chris Ferguson is now the Director of Crew and Mission Operations at Boeing, and may be aboard its first commercial crew flight scheduled for 2018.
September 14, 2011 ... Joined by other members of Congress, Senator Bill Nelson (D-FL) unveils the design for Space Launch System. NASA Administrator Charlie Bolden was limited to a few comments while the elected officials took credit for protecting jobs in their districts and states.
Click here to watch the media event.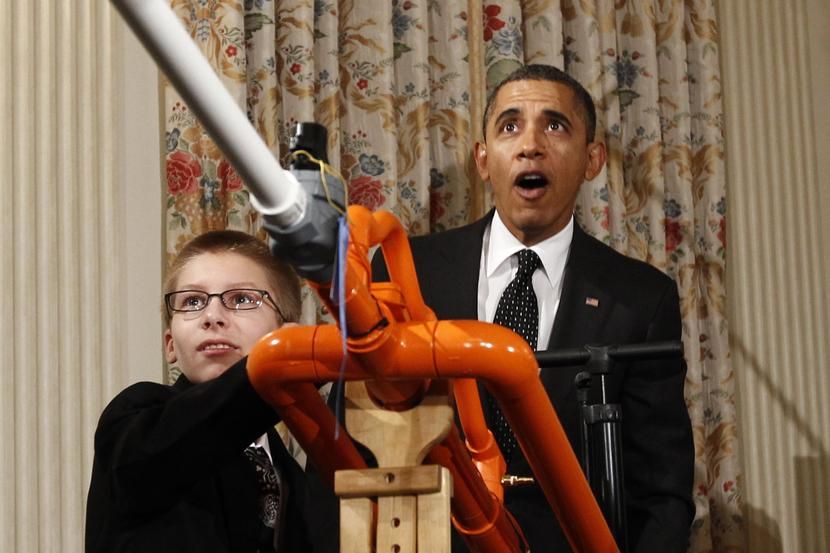 February 7, 2012 ... President Obama watches as a White House Science Fair participant launches a marshmallow from an "Extreme Marshmallow Cannon." Obama began the annual science fairs in 2010, and hosted his last fair on April 13, 2016.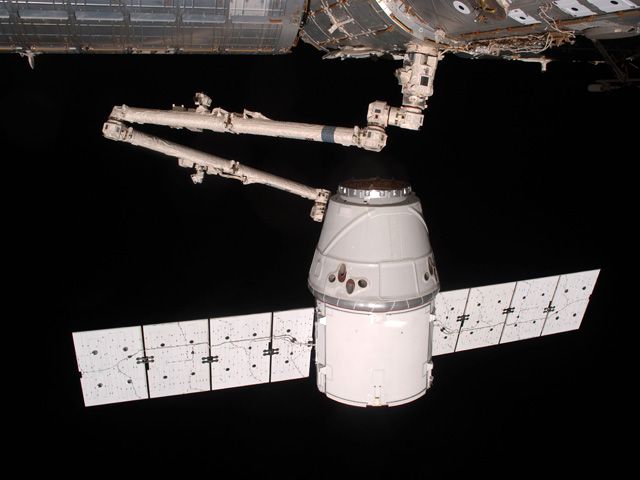 May 12, 2012 ... The SpaceX Dragon becomes the first commercial spacecraft to berth at the International Space Station.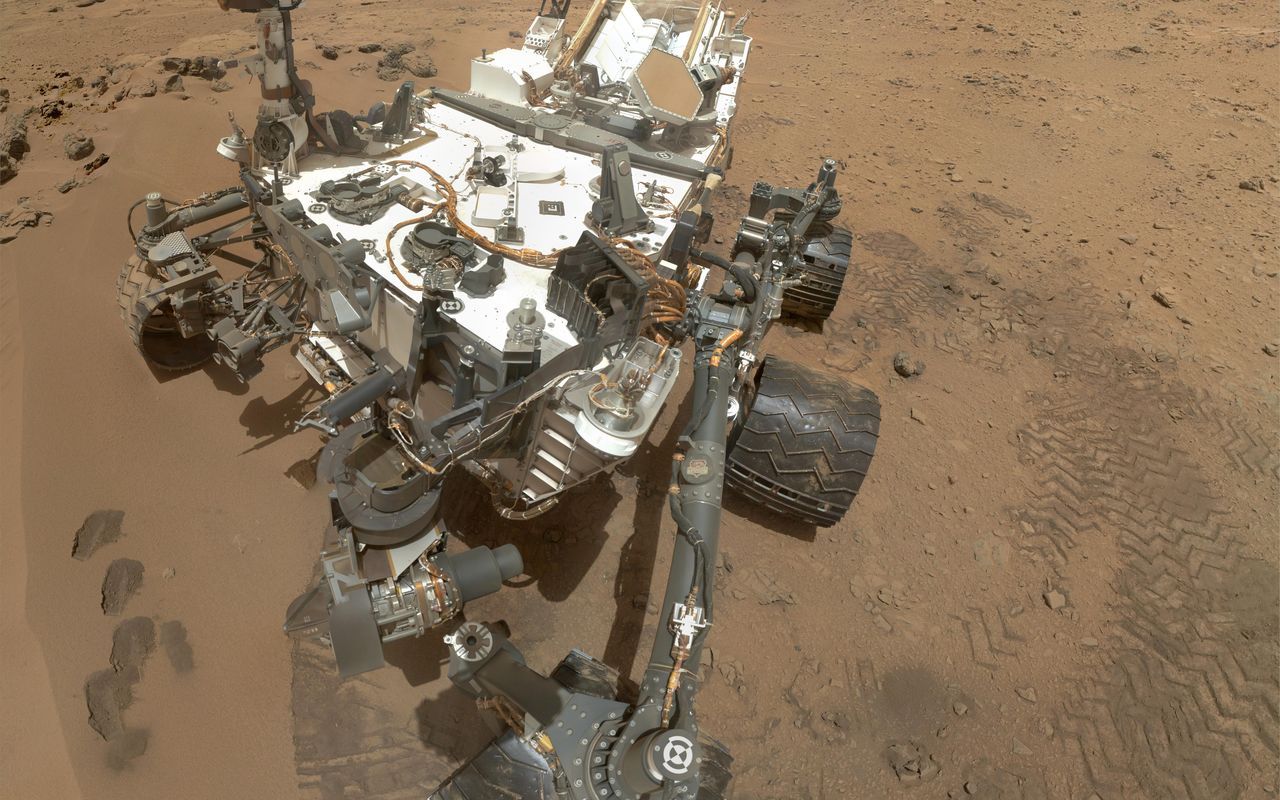 August 6, 2012 ... NASA's Curiosity rover lands on the surface of Mars. This image, released November 1, 2012, is a self-portrait using multiple images taken with the robot's arm.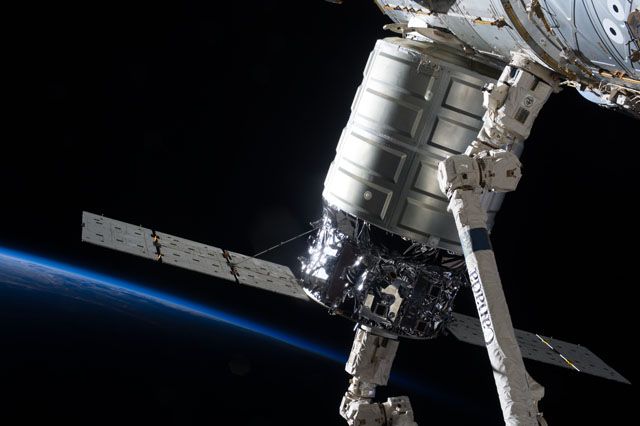 September 29, 2013 ... The Orbital Sciences Cygnus commercial cargo craft berths at the ISS, giving NASA two means of delivering supplies to the station.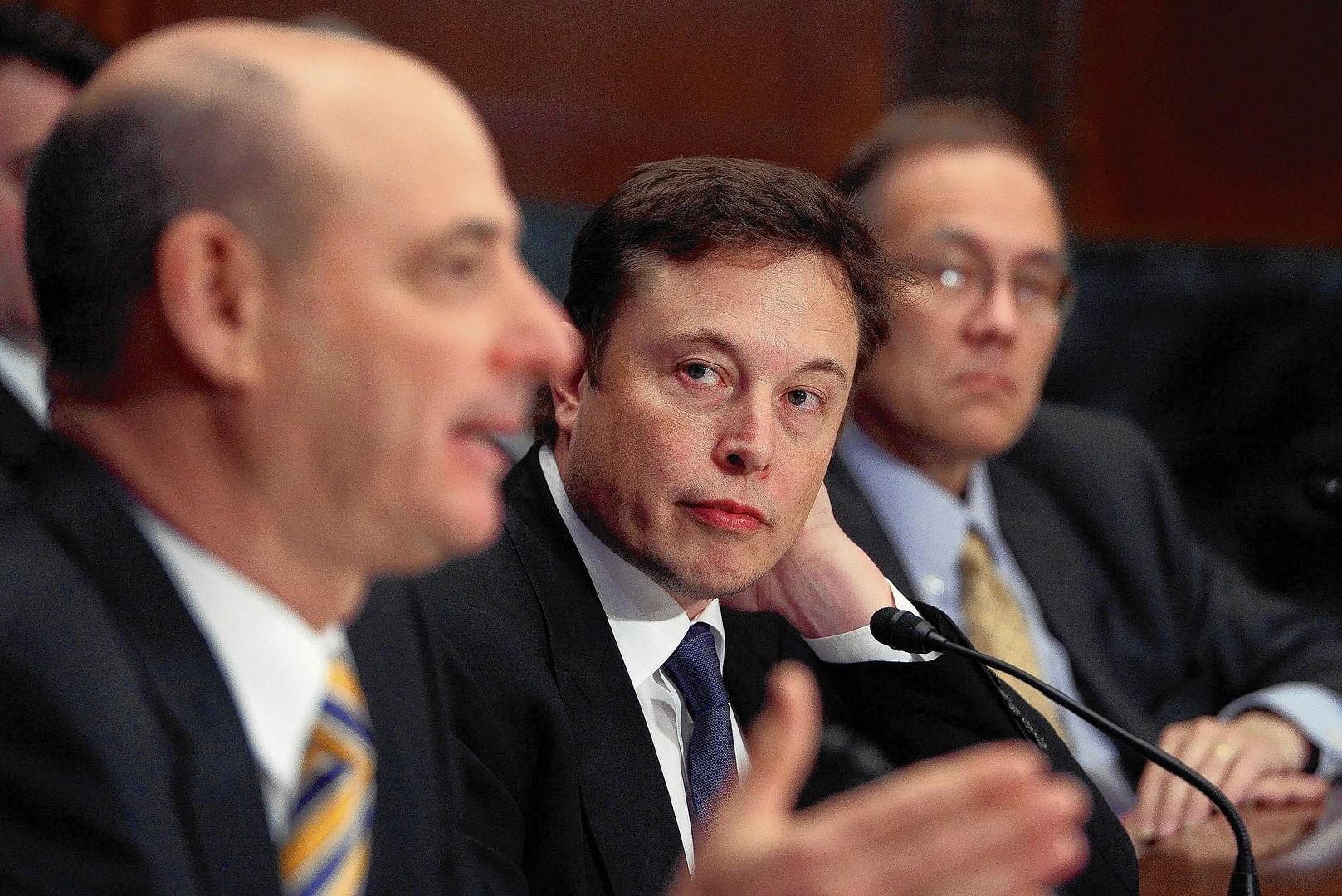 March 5, 2014 ... SpaceX founder Elon Musk (center) and United Launch Alliance Chief Executive Officer Michael Gass (left) testify before the Senate Appropriations Defense Subcommittee. Musk argued that ULA's military launch monopoly should end, and that SpaceX could do it for far cheaper. Gass announced on August 12, 2014 that he was leaving the company, to be replaced by Tory Bruno.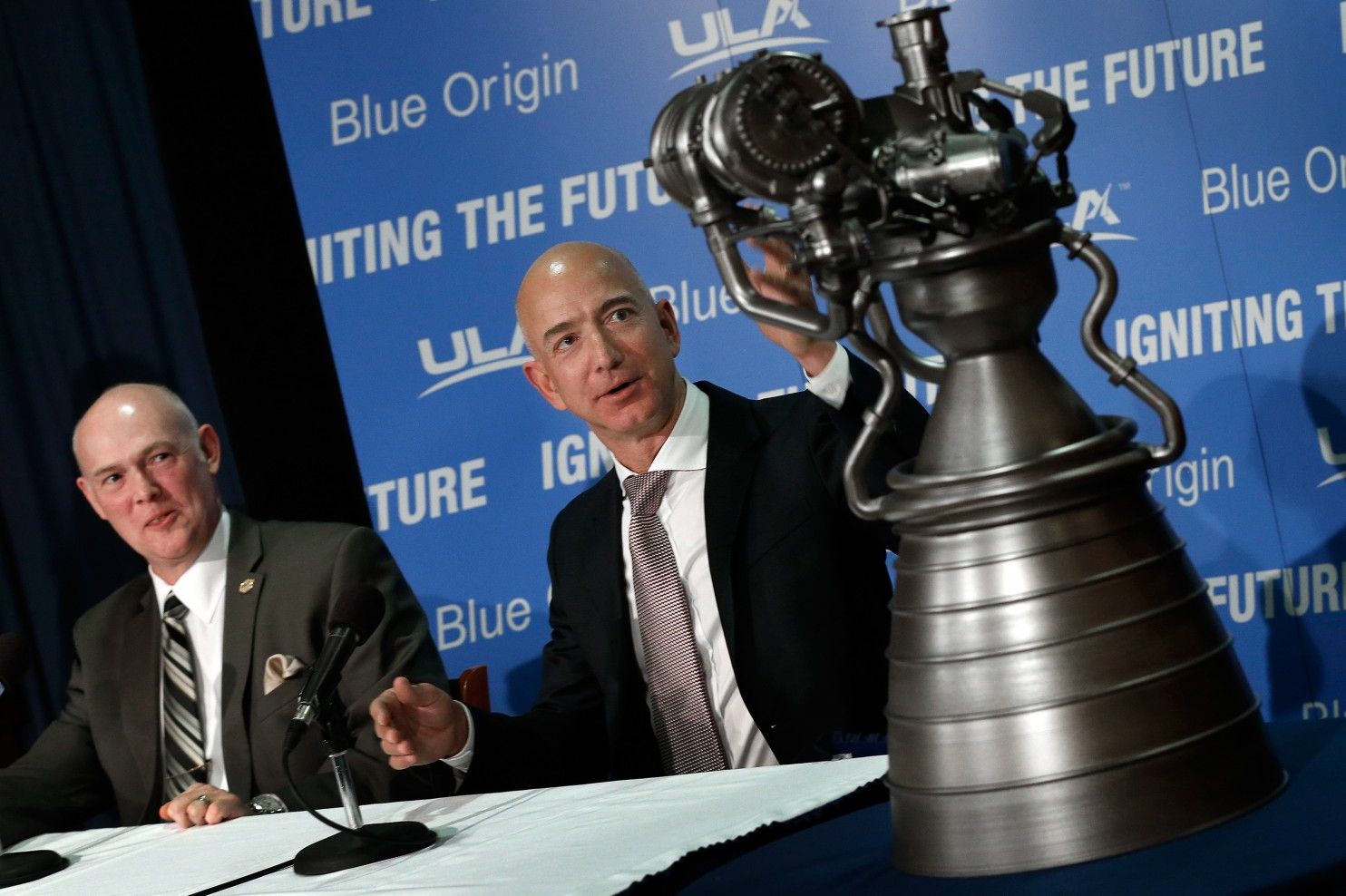 September 17, 2014 ... Blue Origin founder Jeff Bezos (right) and new ULA CEO Tory Bruno announce plans for Blue to provide engines for ULA boosters.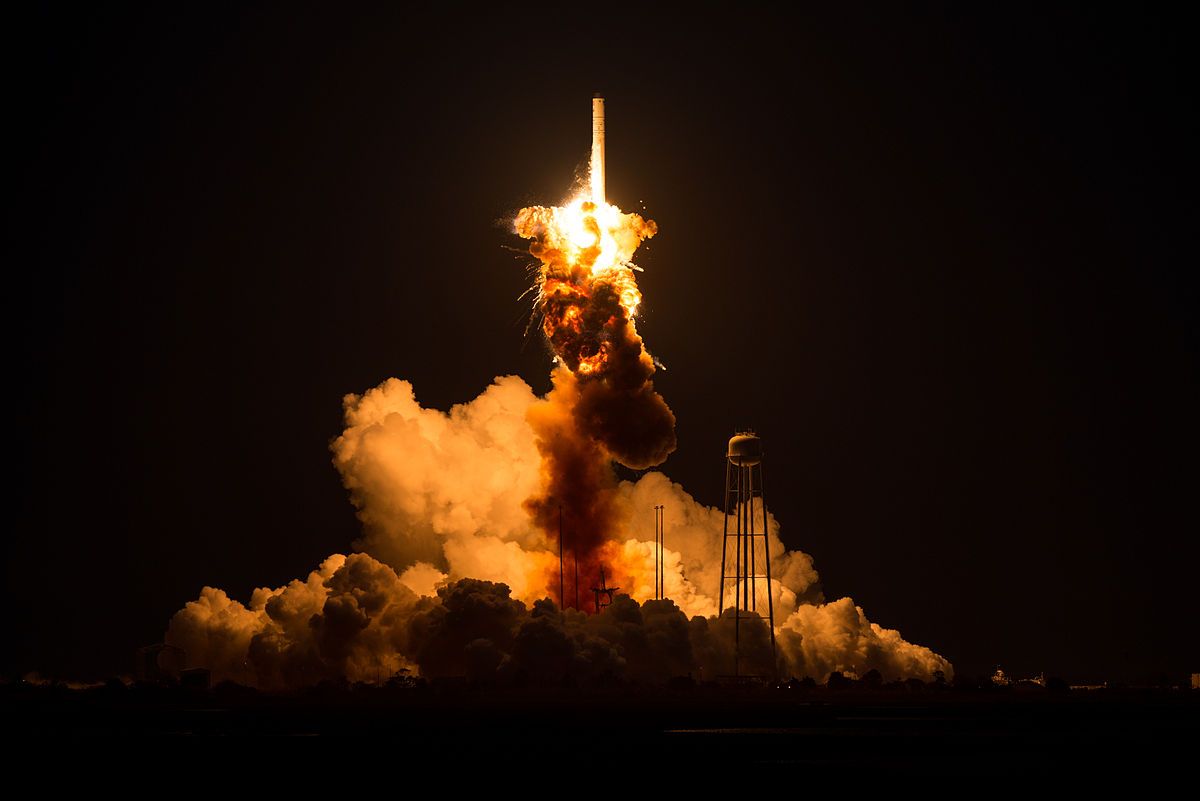 October 28, 2014 ... The Orbital Sciences Antares fails seconds after launch at Wallops, Virginia. The Orb-3 mission Cygnus cargo craft is destroyed. It's the first failure in the commercial cargo program, but wouldn't be the last.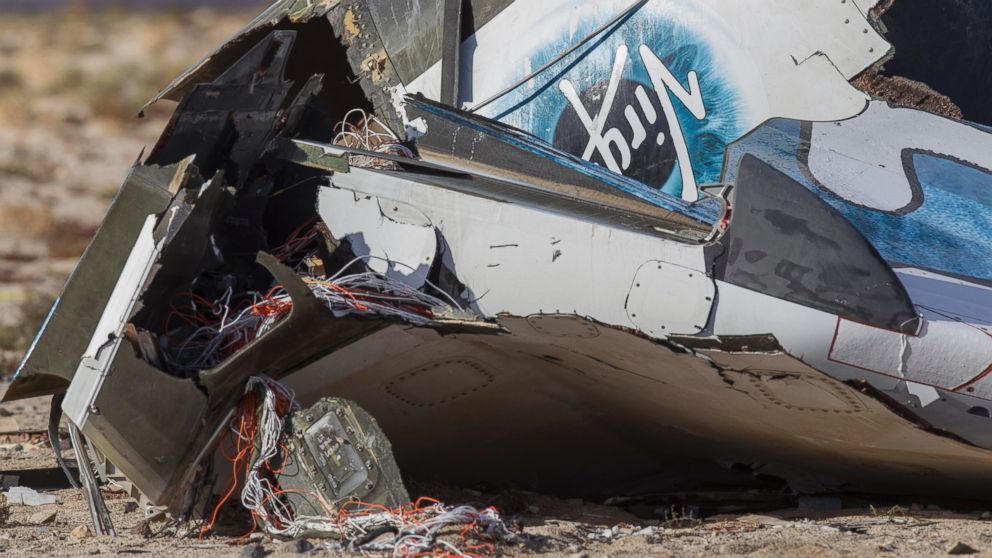 October 31, 2014 ... Three days after Orbital's loss, Virgin Galactic loses
VSS Enterprise
in a breakup over the Mojave Desert. The investigation blamed the co-pilot for prematurely unlocking a safety system. The co-pilot died, but the pilot survived after ejecting from the craft.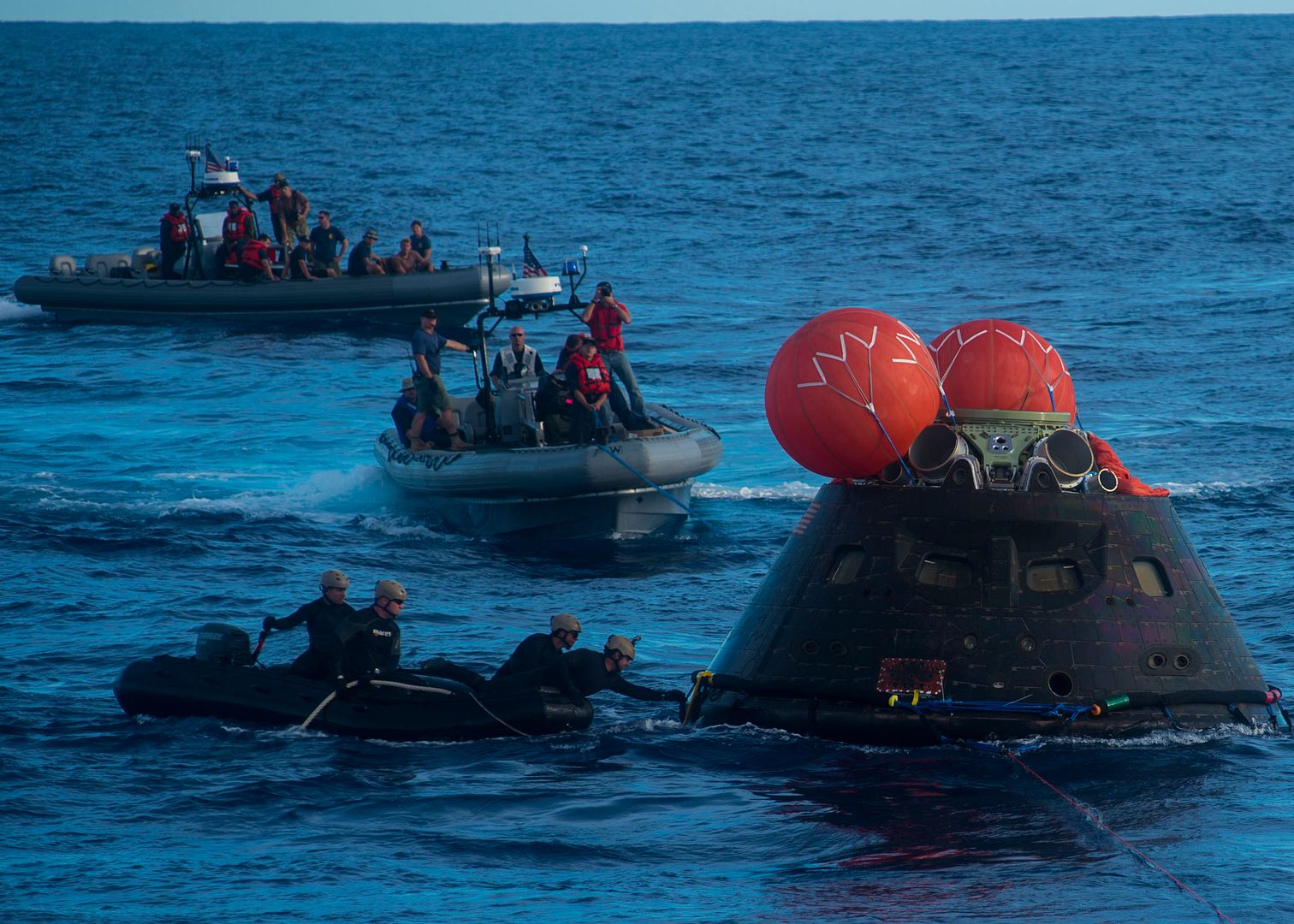 December 5, 2014 ... NASA's Orion crew capsule is retrieved from the Pacific Ocean after its test flight. The uncrewed Exploration Flight Test 1 (EFT-1) was the first NASA crew vehicle sent beyond Earth orbit since
Apollo 17
in December 1972.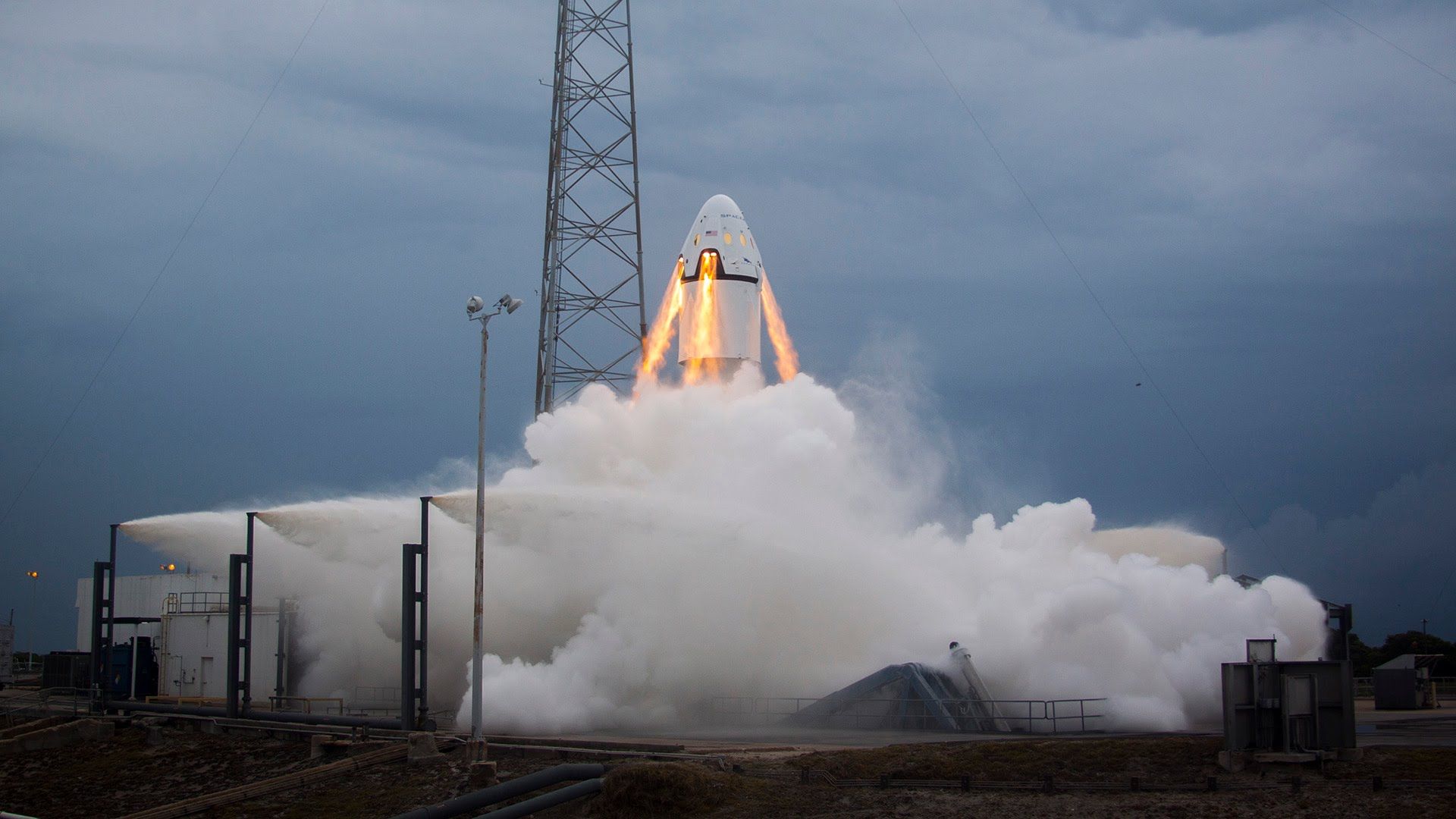 May 6, 2015 ... SpaceX conducts a pad abort test of its crew Dragon from Pad 40 at the Cape. The test was considered successful.
May 18, 2015 ... Dava Newman succeeds Lori Garver as NASA Deputy Administrator. In this 2012 image, Newman models a "BioSuit" designed by her team at the Massachusetts Institute of Technology. She hopes it will be a model design for a human expedition on the surface of Mars.
June 28, 2015 ... The SpaceX CRS-7 cargo Dragon is destroyed about 2½ minutes after launch when an upper stage helium bottle strut fails. Both commercial cargo vehicles were grounded until SpaceX CRS-8 launched in April 2016.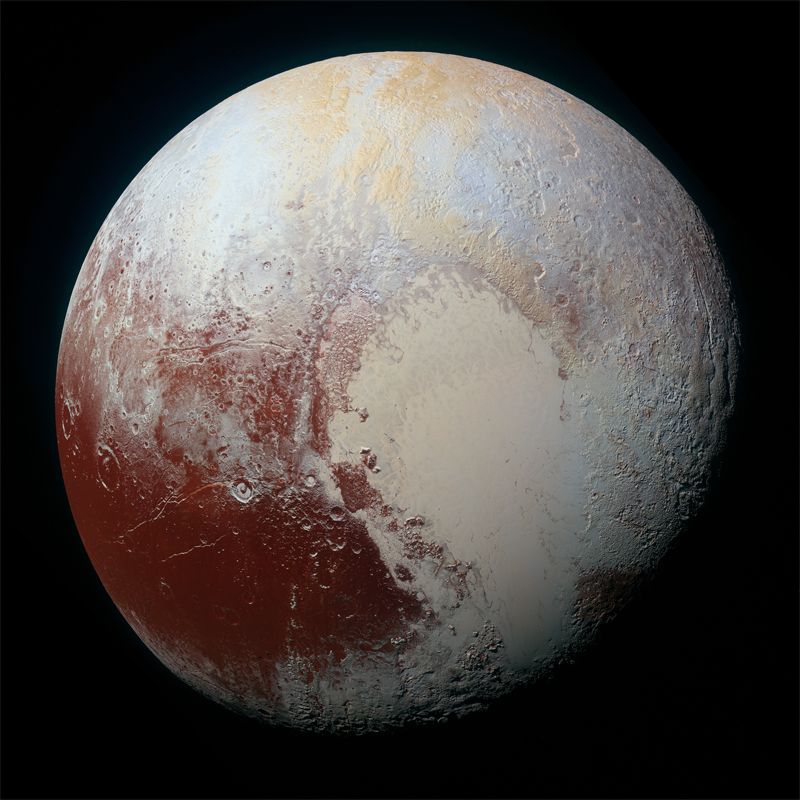 July 14, 2015 ... NASA's New Horizons probe flies past the dwarf planet Pluto. When it launched from Cape Canaveral on January 19, 2006, Pluto was still a full-fledged planet. In August 2006, after years of research showing Pluto was just another Kuiper Belt Object, the International Astronomical Union created the new category "dwarf planet" for Pluto and other similar objects.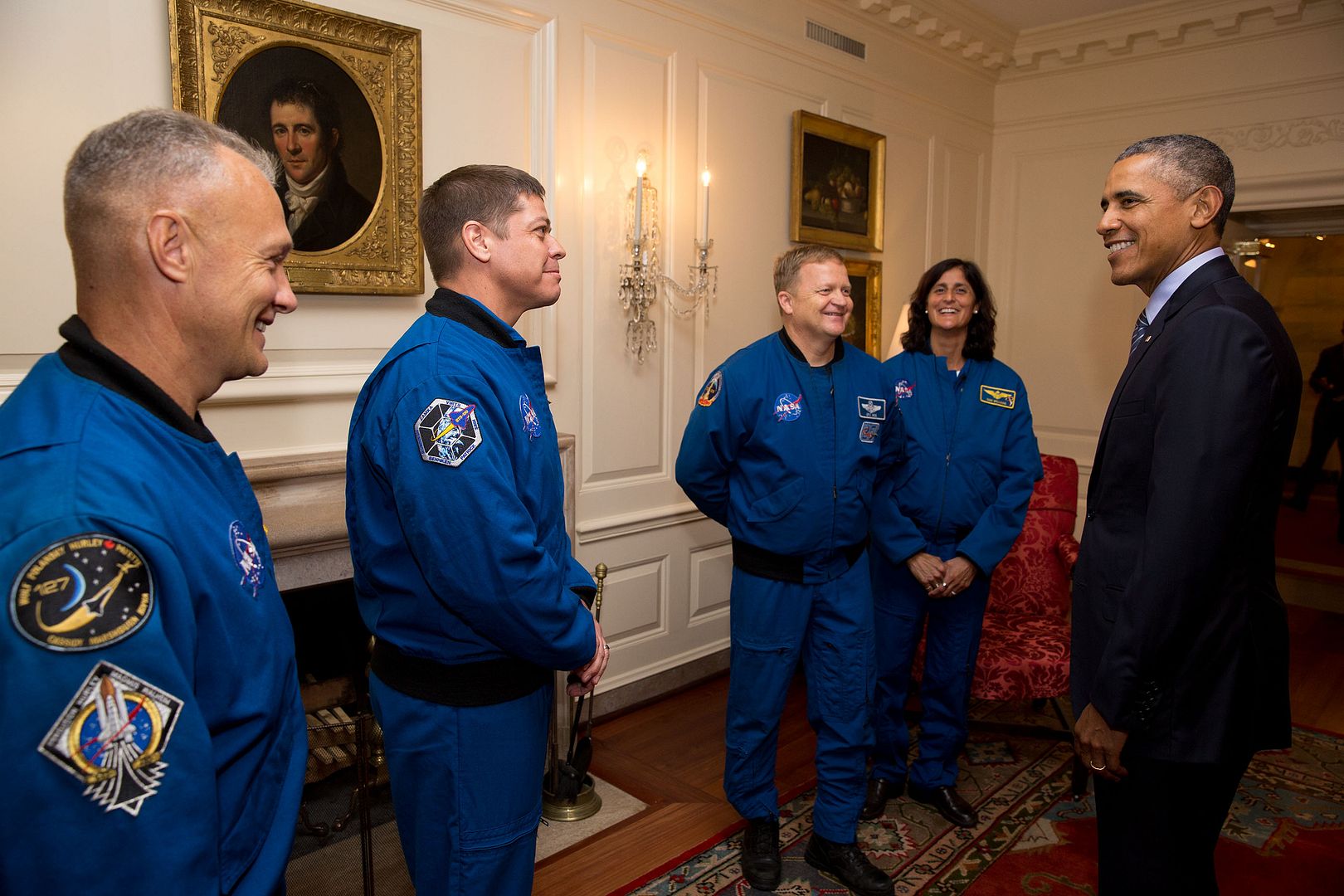 October 19, 2015 ... President Obama greets NASA's commercial crew astronauts before White House Astronomy Night. Left to right: Bob Behnken, Eric Boe, Doug Hurley and Sunita Williams.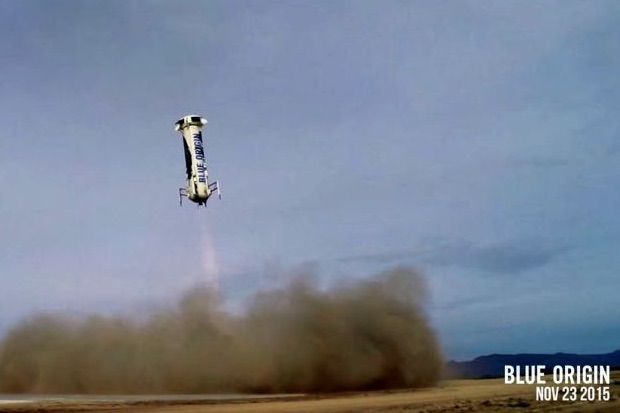 November 24, 2015 ... Blue Origin achieves the first landing of a suborbital vertical launch vehicle. The
New Shepard
would launch and land five times, the last launch on October 5, 2016 to test the abort system for its crew capsule.
December 21, 2015 ... Not to be outdone, SpaceX returns to flight with the launch of its Falcon 9 from Pad 40 at the Cape. The booster returns to land at the former Pad 13, now called Landing Zone 1. It was the first landing in history of an orbital vertical launch vehicle.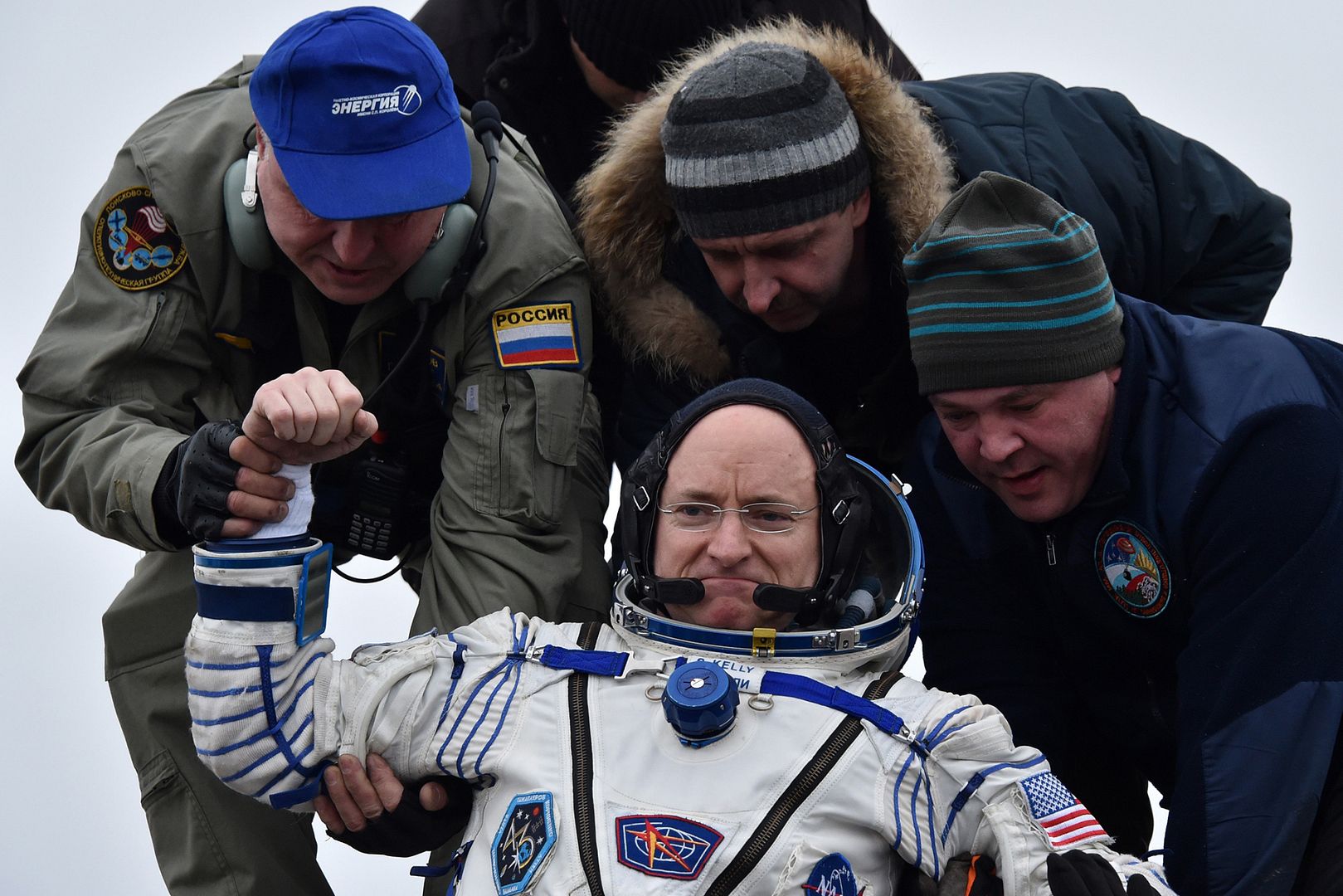 March 2, 2016 ... U.S. astronaut Scott Kelly returns from 340 days in space at the ISS. He and Russian cosmonaut Mikhail Kornienko were part of the "One-Year Mission" to start developing a database for the effects of long-duration spaceflight on the human body.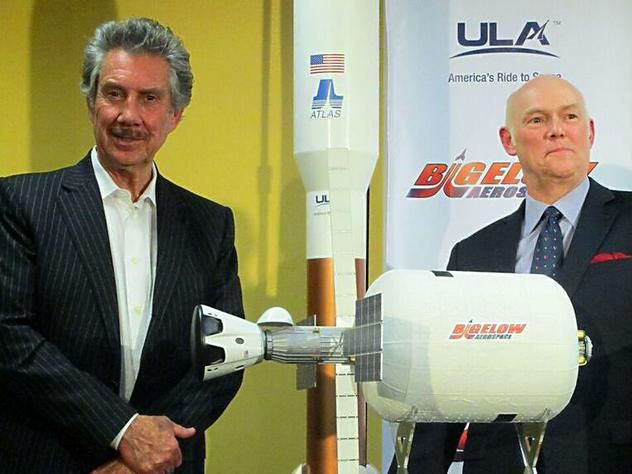 April 11, 2016 ... Bigelow Aerospace founder Robert Bigelow and ULA CEO Tory Bruno announce a partnership for launching the company's B330 expandable habitats on ULA Atlas V boosters.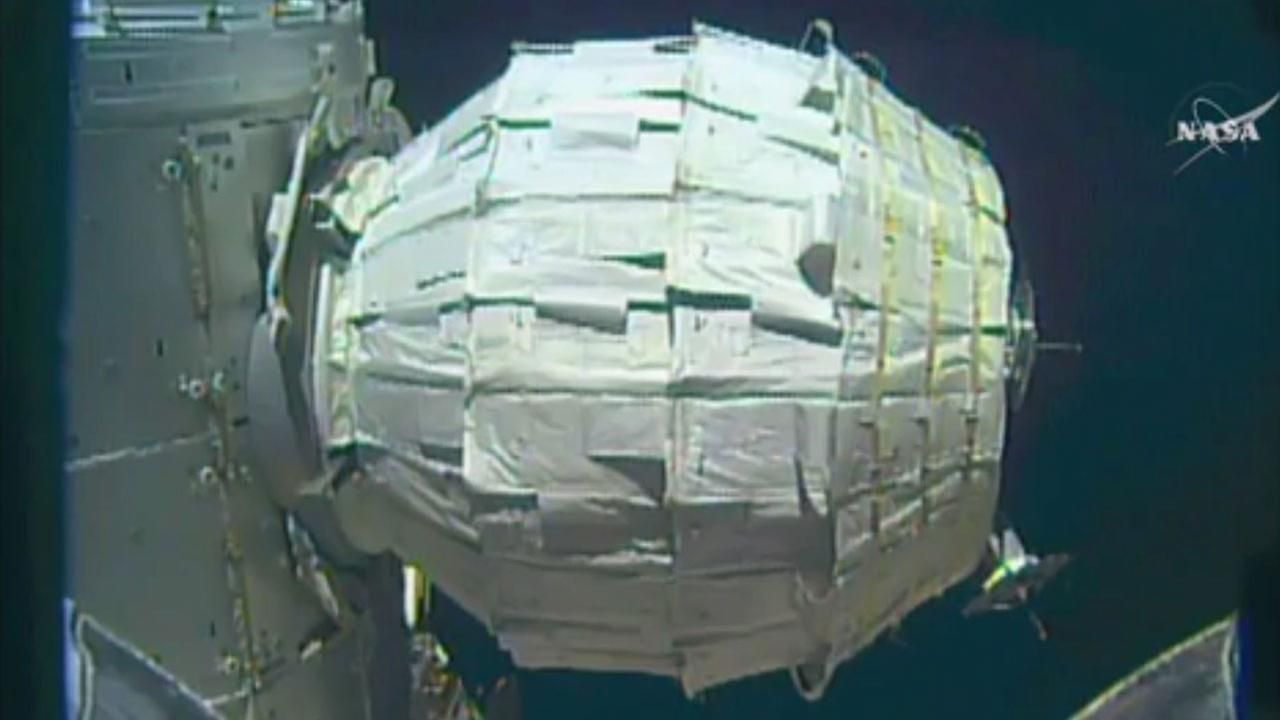 May 28, 2016 ... The Bigelow Expandable Activity Module (BEAM) completes expansion at the ISS. The prototype is scheduled to be on station for two years.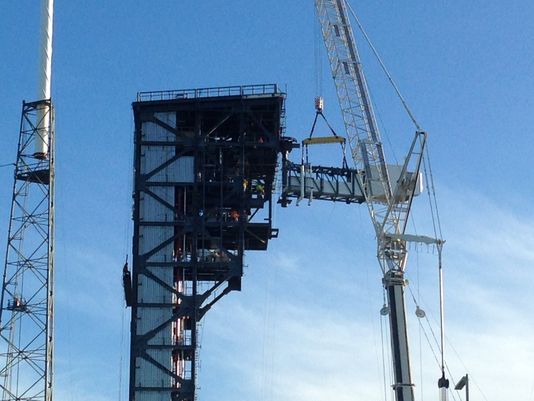 August 15, 2016 ... The Boeing CST-100 commercial crew access arm is installed at ULA's Launch Complex 41.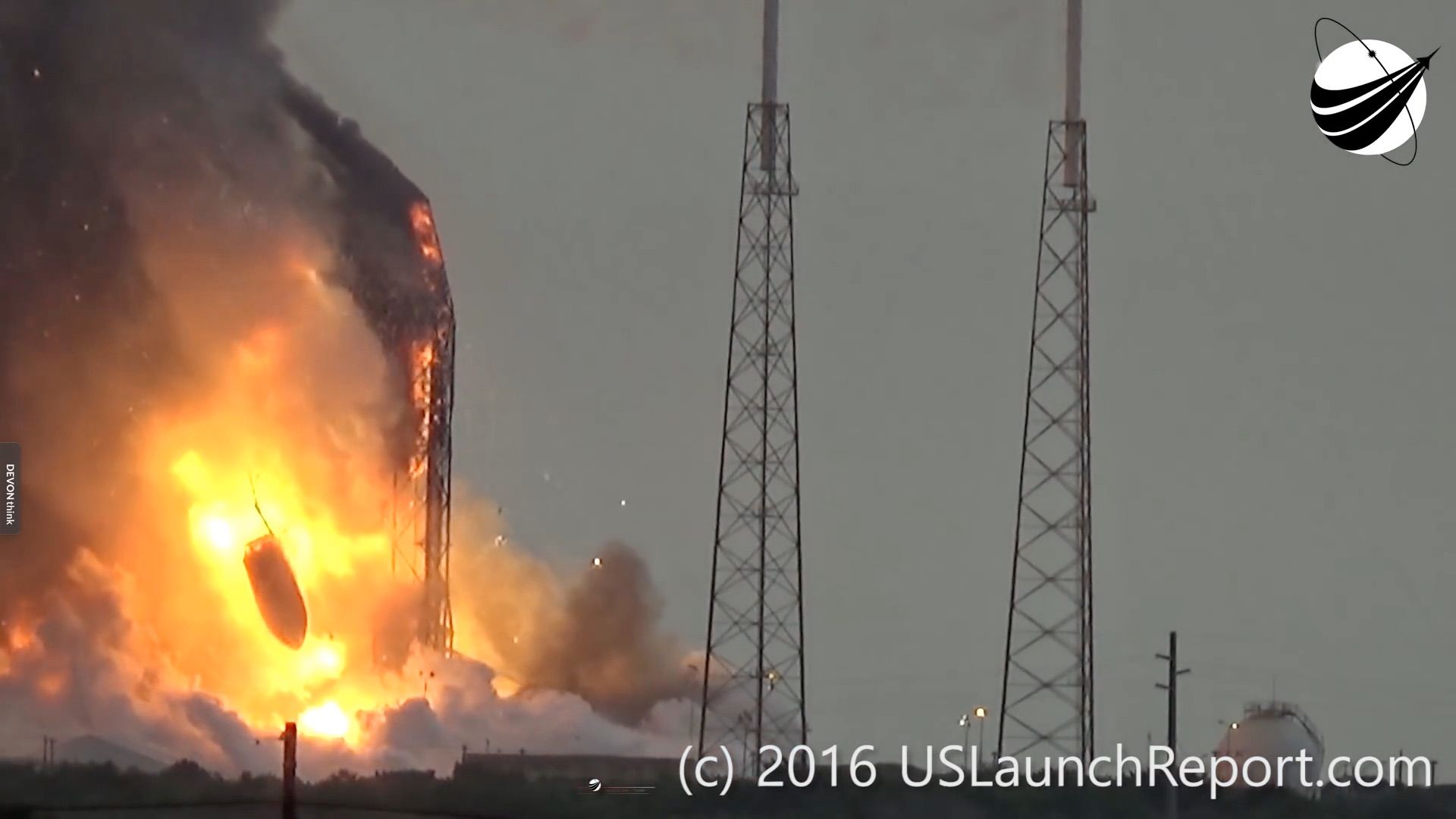 September 1, 2016 ... The SpaceX Falcon 9 explodes on Cape Canaveral's Pad 40 during a routine tanking test. The commercial satellite payload was lost. SpaceX announced on January 2, 2017 its conclusion that a helium tank buckled, causing superchilled liquid oxygen to leak. The Federal Aviation Administration accepted the investigation results and licensed SpaceX to resume flights.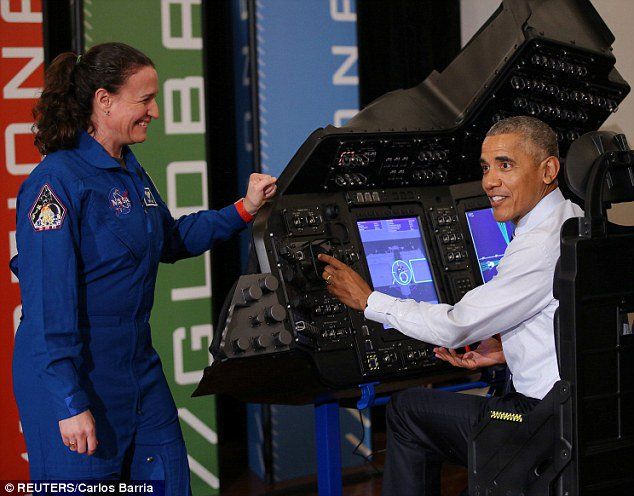 October 13, 2016 ... President Obama sits in a Boeing CST-100 commercial crew simulator. The event was part of the White House Frontiers Conference held at Carnegie Mellon University in Pittsburgh.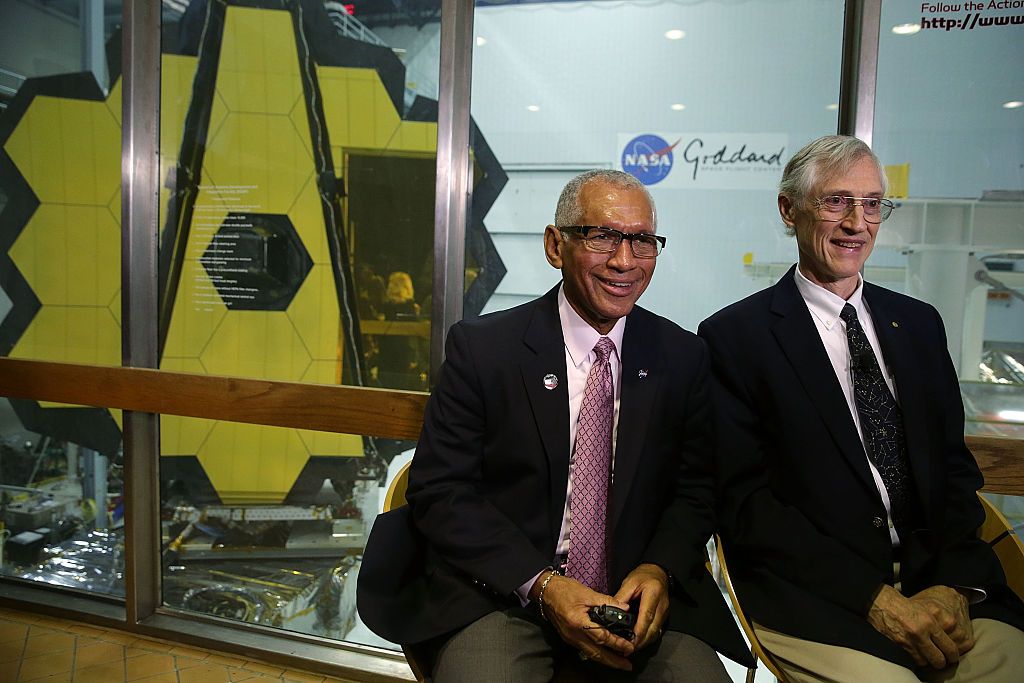 November 2, 2016 ... NASA Administrator Charles Bolden and Dr. John Matter, Senior Project Scientist for the James Webb Space Telescope, speak at Goddard Space Flight Center to note completion of the craft's construction.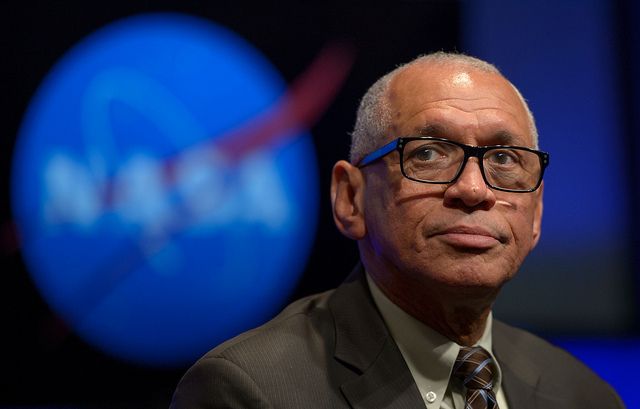 January 12, 2017 ... Charlie Bolden says farewell to the NASA workforce during his final town hall, held at NASA Headquarters in Washington, D.C.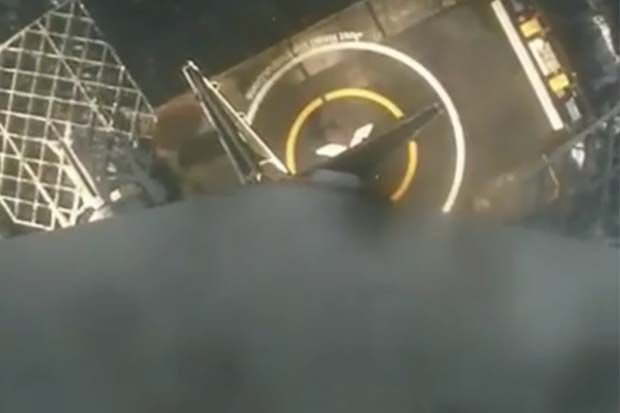 January 14, 2017 ... SpaceX returns to flight at Vandenberg AFB with the launch and ocean landing of the Falcon 9 first stage. The company successfully deployed ten satellites for Iridium Communcations.