Click the arrow to watch the media event. Video source: NASA YouTube channel.
NASA held a major media event this afternoon to provide a public update on its Commercial Crew program. Representatives from Boeing and SpaceX were part of the presentation. Both representatives gave detailed timelines for the next two years.
NASA Administrator Charles Bolden outlined NASA's vision for turning over low Earth orbit in the mid-2020s to the private sector, and encouraged the media to check out the Bigelow BEAM prototype on display. The BEAM will go to the International Space Station on the SpaceX CRS-8 delivery currently scheduled for September. Bolden believes the Bigelow technology may be the eventual replacement for the ISS, which Bolden said would be disassembled and deorbited into the atmosphere once it's decommissioned.
Media reports:
Associated Press "Boeing, SpaceX Will Beat Russia on Price for Astronaut Rides"
CNBC "The New Space Race (Sort Of): SpaceX vs Boeing"
Florida Today "Boeing, SpaceX Aim for Manned Launches in 2017"
Houston Chronicle "The 21st Century Space Race Has Begun"
NASASpaceflight.com "SpaceX Preparing for the Crewed Dragon Abort Tests"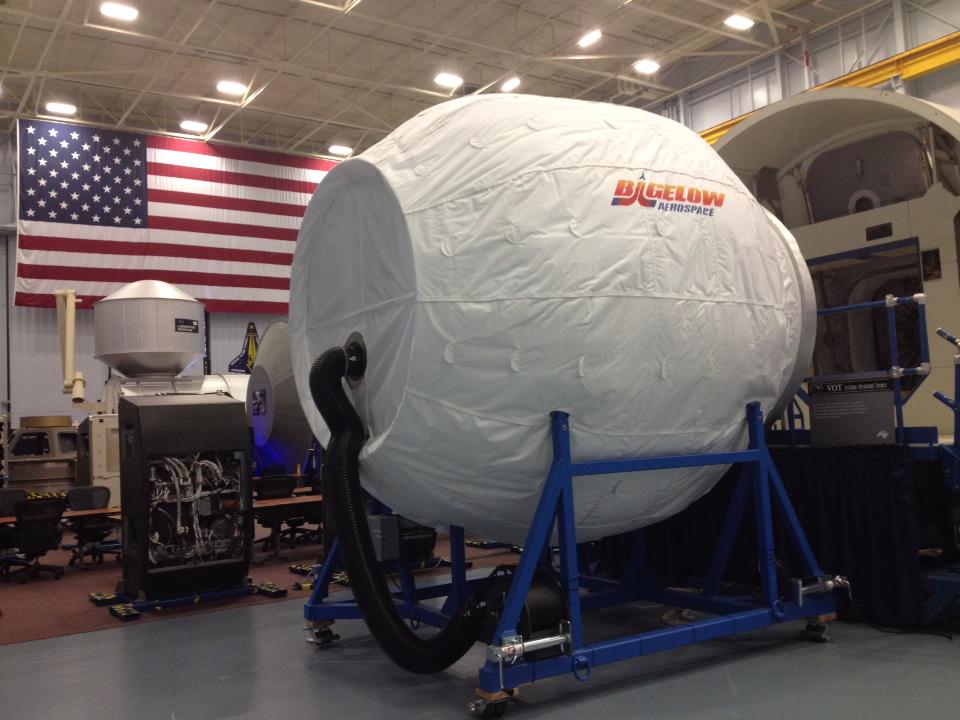 A prototype of the Bigelow Expandable Activity Module on display at today's media event. Image source: @StephenClark1 on Twitter.