Click the arrow to watch the Cygnus launch. Video source: NASA YouTube channel.
Click the arrow to watch the post-launch media briefing. Video source: NASA YouTube channel.
After three delays due to bad weather, United Launch Alliance finally launched yesterday the Orbital ATK Cygnus robotic ship to deliver cargo to the International Space Station.
Along with SpaceX, Orbital is one of two companies awarded contracts in 2008 to deliver cargo to the ISS. Orbital chose to launch its deliveries atop a new rocket called Antares, that would fly from the Mid-Atlantic Regional Spaceport at the NASA facility in Wallops, Virginia.
Antares used refurbished Soviet-era engines built in the 1970s. The third mission was destroyed on October 28, 2014 when one of the engines failed shortly after launch.
Orbital has discontinued use of the refurbished engines, and will use new RD-181 engines from the Russian company Energomash. A test flight is planned for spring 2016.
To honor its NASA contract, Orbital signed an agreement with rival ULA to launch two Cygnus deliveries from Cape Canaveral. Cygnus will then return to Wallops, although many of the experiment payloads will continue to pass through Kennedy Space Center's Space Station Processing Facility before delivery to Virginia.
The next SpaceX Dragon delivery appears to be planned for mid-January. According to the blog of a principal investigator flying an experiment on SpaceX CRS-8, they ware told to plan for a launch on January 14 at 1:50 AM EST.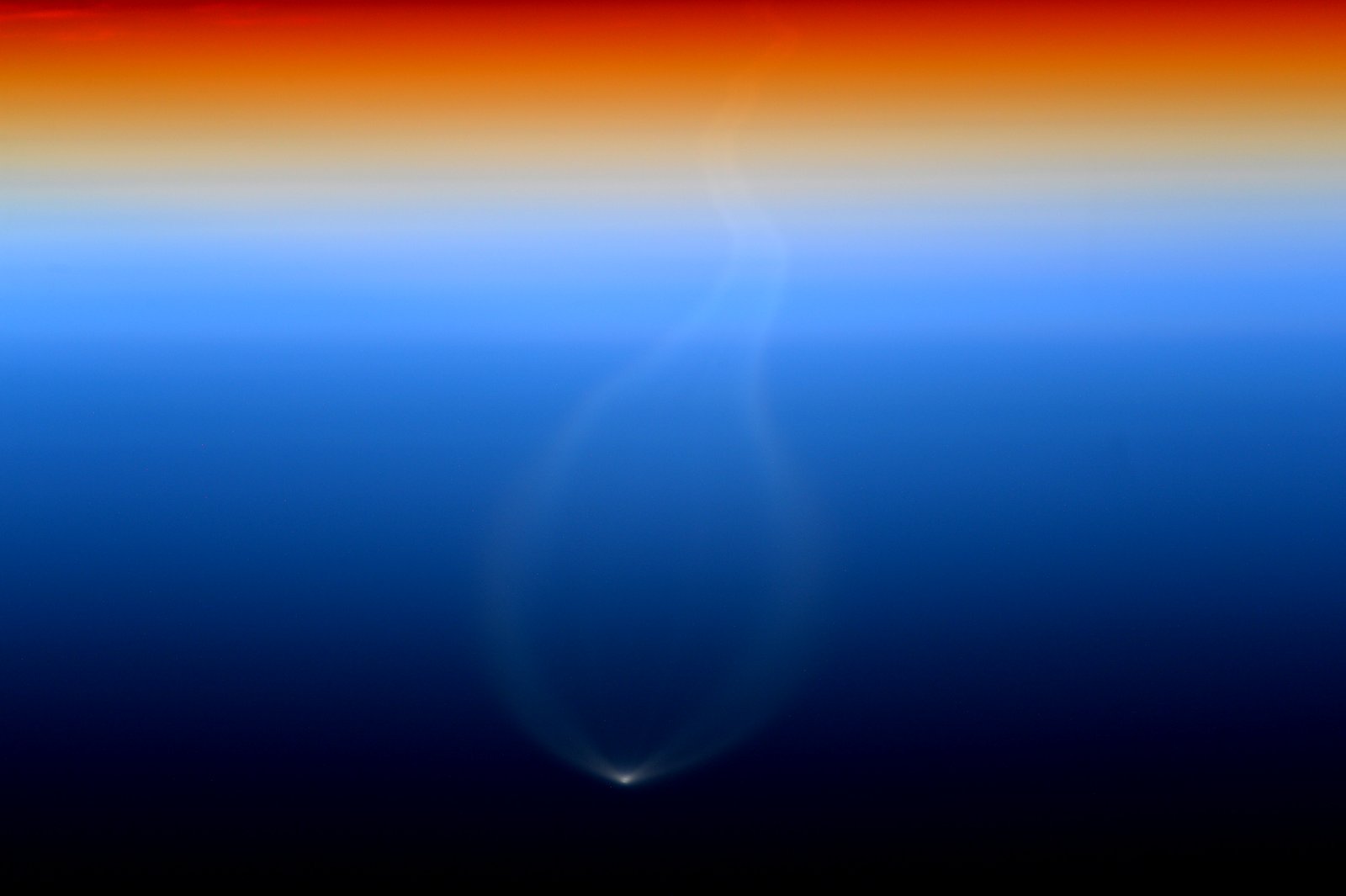 ISS crew member Scott Kelly photographed the Cygnus launching from Cape Canaveral. Image source: @StationCDRKelly Twitter account.