Click the arrow to watch the Falcon 9 landing. Video source: SpaceX YouTube channel.
SpaceX launched a telecommunications satellite yesterday for its customer Thaicom, but once again Elon Musk managed to break the Internet with video footage of the Falcon 9 landing.
The camera was mounted looking down the fuselage as the F9 re-entered the atmosphere. The camera angle is evocative of this iconic scene from Doctor Strangelove.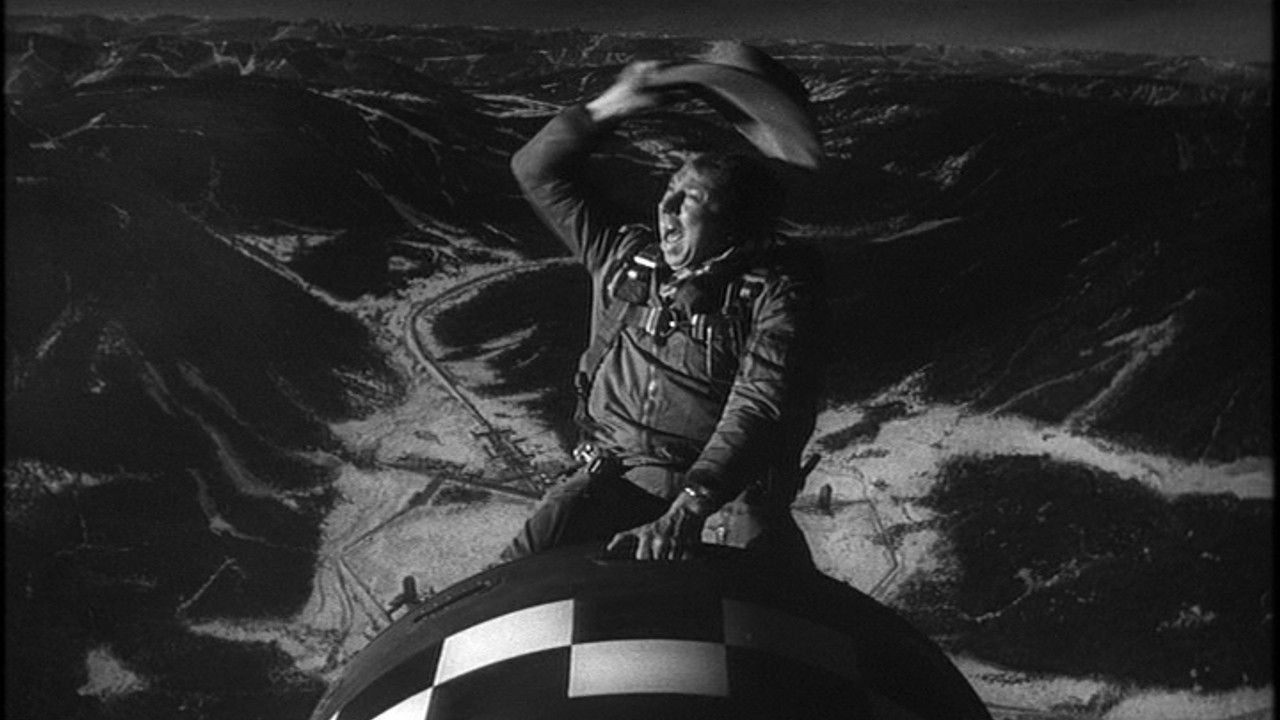 This was the third landing of a first stage booster on the barge Autonomous Spaceport Drone Ship, Of Course I Still Love You. In December 2015, SpaceX landed a Falcon 9 on the former Launch Complex 13 at Cape Canaveral Air Force Station.