Three camera angles of the Falcon 9 landing May 6, 2016 on the company's drone ship. Video source: SpaceX.
I went to Port Canaveral today to shoot images of the landed Falcon 9 now in port after delivery atop the barge autonomous spaceport drone ship Of Course I Still Love You.
Click the images to view at a larger size. An image may be used elsewhere if credit is given to SpaceKSC.com.
The first images were taken from the parking lot of Milliken's Reef restaurant.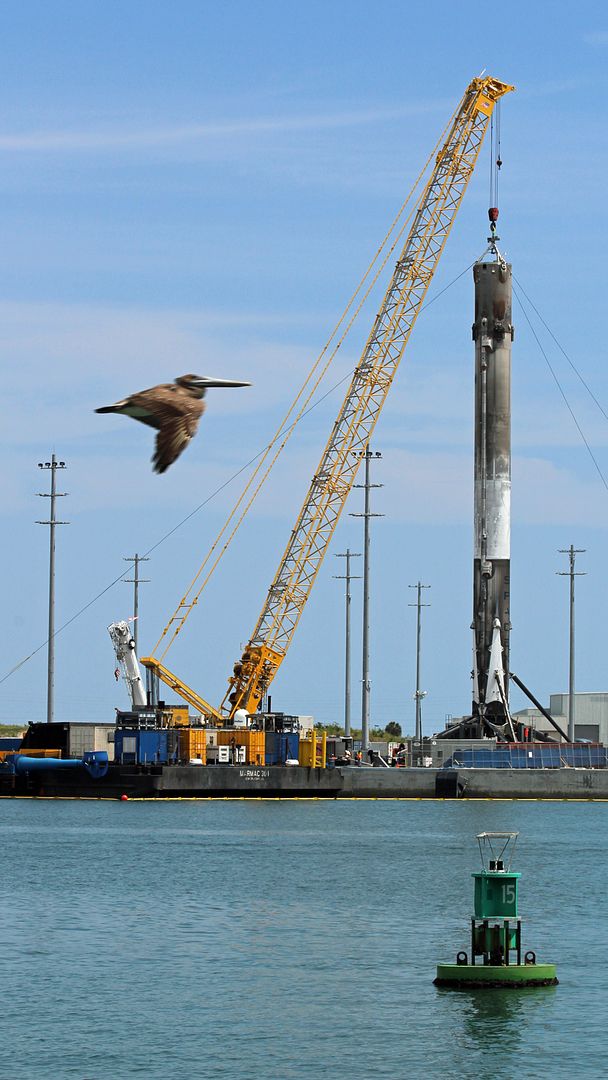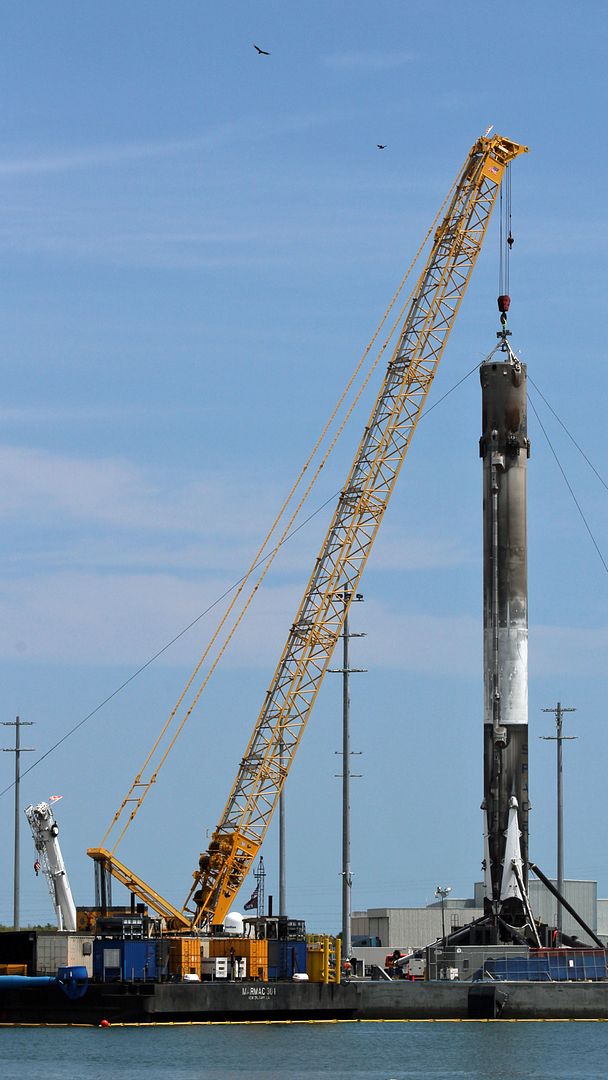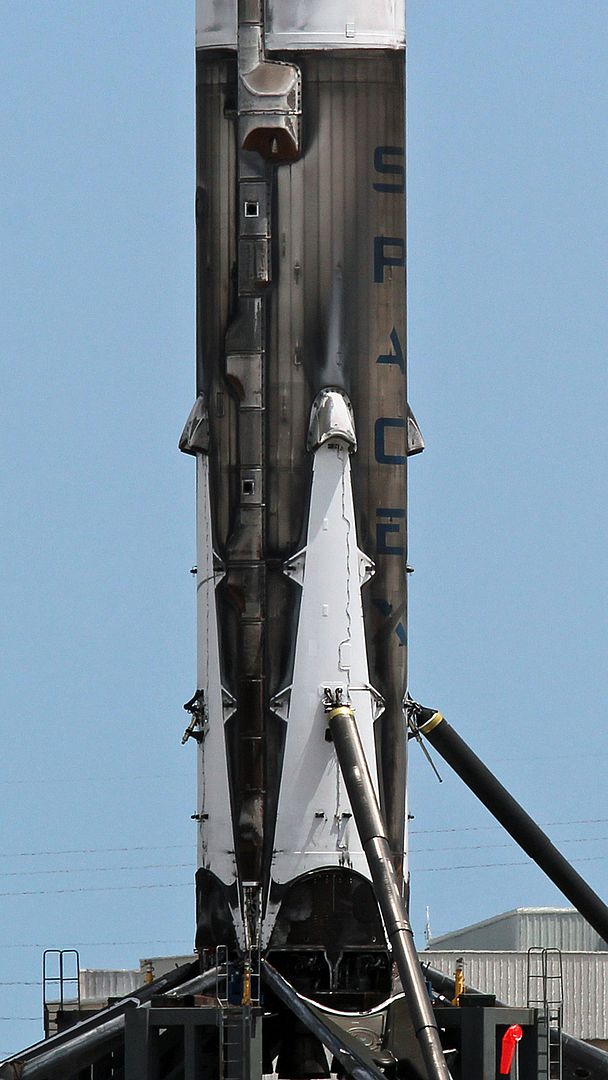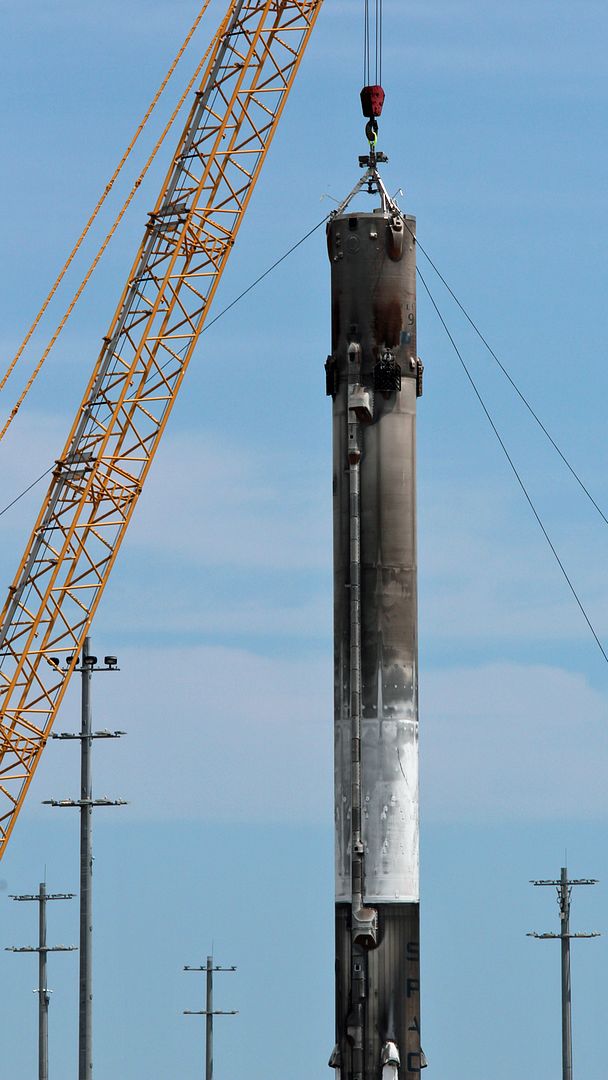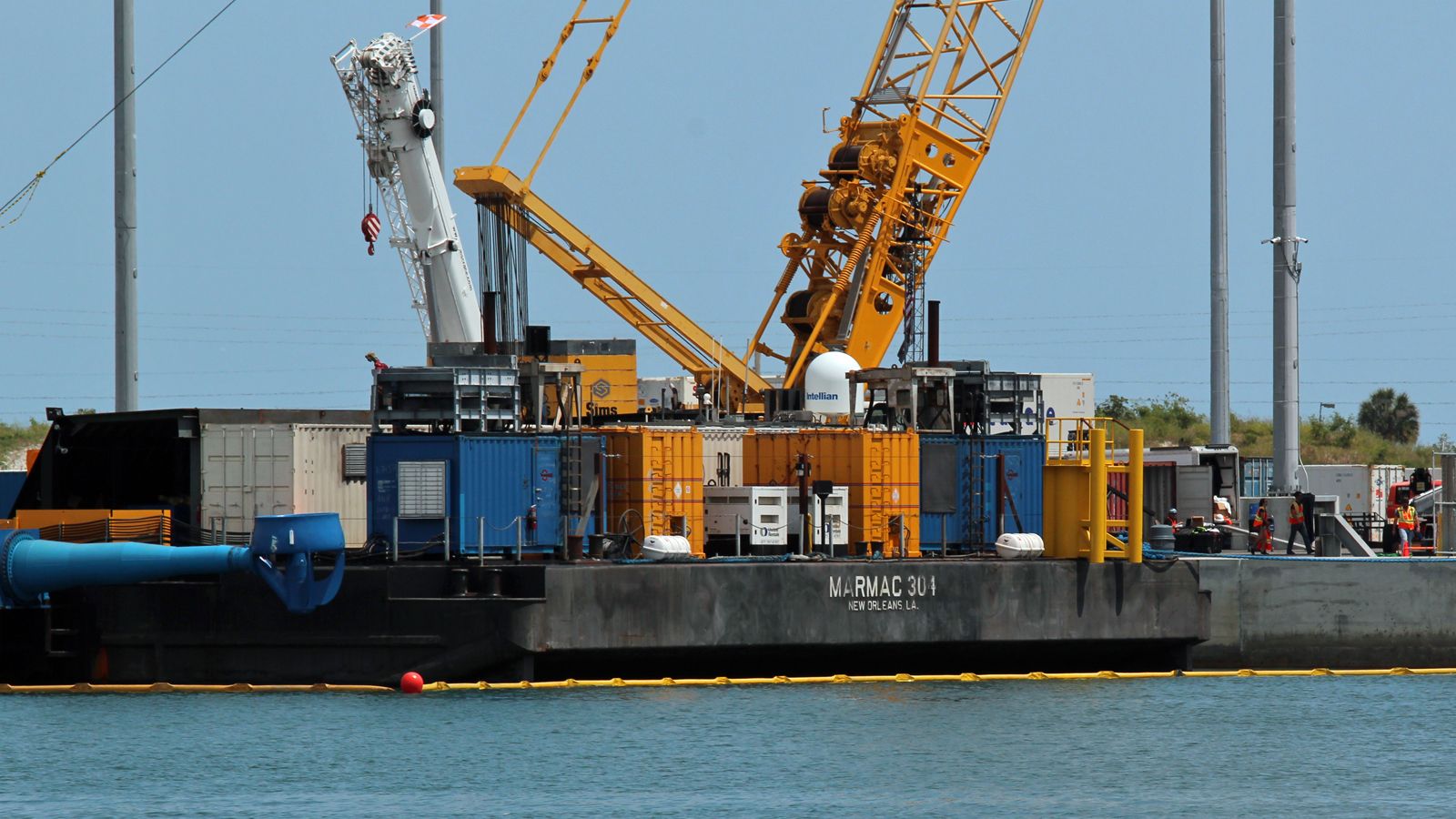 The next images were taken from Exploration Tower at the 7th floor level.